This holiday season is bittersweet for many: it's been a year of grief, and many of us are forgoing holiday traditions and creating new ones in isolation. For those of us who can't be with our families this season for COVID or other reasons, here are some books featuring memorable family gatherings both good and bad, to remind you of the joys of family—or of alone time.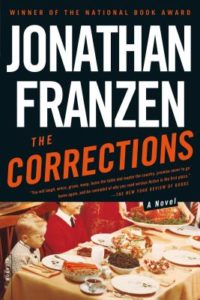 Jonathan Franzen, The Corrections (Picador)
Enid Lambert just wants to bring her family together for one last Christmas at home before her husband's mind is lost to Parkinson's. But each of her adult children are dealing with their own problems—depression, infidelity, debt—that they're trying to fix with various societally prescribed "corrections." The novel switches between the viewpoints of all five Lamberts; it veers into reading like a systems novel at moments, painting a tragic and amusing picture of deteriorating American culture as it acts on a single family. A good reminder when calling home: we're all dealing with our own issues.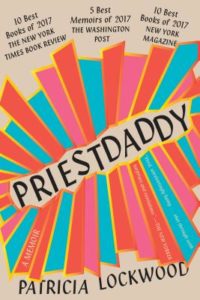 Patricia Lockwood, Priestdaddy (Riverhead)
Critic Christian Lorentzen calls Priestdaddy "part origin story, part narrative of [Lockwood's] time spent in the wilderness": Patricia Lockwood's comic memoir focusing on her action-movie loving, guitar-playing, cat-hating Catholic priest father is at turns painful and hilarious, a love letter to our imperfect, eccentric families and how they shape us.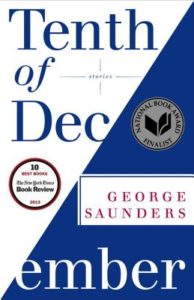 George Saunders, Tenth of December (Random House)
It's long been my belief that George Saunders is a holiday writer: he writes about the struggle to bring joy to those you love. Stories like this populate all his collections, but this one is on this list because of "The Semplica Girl Diaries," told from the perspective of a father who uses his scratch-off winnings to decorate his family's yard so his daughter won't be embarrassed at her birthday party. He purchases a strand of Semplica Girls: women from third-world countries who have signed contracts to serve terms as living lawn ornaments. These women, in turn, send the money they earn to their families back home. It's a sad, moving and at times hilarious exploration of what we're willing to do for our families: exploit others, pay ungodly sums of money, and do hard, debasing, boring work. Sounds like a holiday story to me!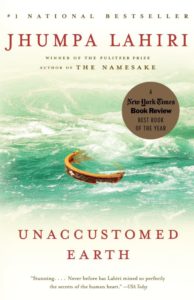 Jhumpa Lahiri, Unaccustomed Earth (Vintage)
Family life and the tangle of love and obligation are at the center of this short story collection which Kirkus called "some of [Lahiri's] most compelling fiction." In the title story, a father visits his daughter's new home in Seattle; in "Hell-Heaven," a graduate student attends a Thanksgiving party of the family who first welcomed him to the United States; "Only Goodness" follows a shifting sibling relationship. As Simon Han has pointed out, in the three final linked stories where two childhood acquaintances write to each other over a period of years, the passing Christmases orient them in space and time and force them to take stock of the changes in their lives. When better than the holidays to think about what you have and what you've lost?
Tracy Letts, August: Osage County (Theatre Communications Group)
August Osage County starts with a classic family-coming-together setup: When Beverly Weston, the patriarch of the Weston family, disappears from his and his wife Violet's home, his three daughters and their families congregate at the house to provide Violet support—and the powder keg of family secrets explodes. Yes, it's a play, but the dialogue is so fast-paced and funny that it leaps off the page sans performance; I'd venture to say the script itself is much livelier than the movie adaptation. Plus, it won both a Tony and Pulitzer—and features one of the most upsetting Christmas gift-giving anecdotes of all time.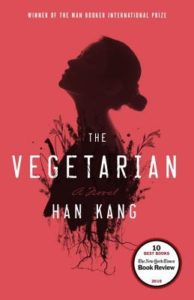 Han Kang, The Vegetarian (Hogarth Press)
This is one of my favorite books of all time. I loved reading it with no prior knowledge, so I won't spoil anything . . . but it certainly features a family dinner.