Food and Drink Pairings For Patrick Swayze's Filmography? Yes Please.
Red Dawn Obviously Calls for Bloody Marys and Beef Stroganoff
Some people chant, others focus on breathing, and a select few choose to listen to thrash metal in a pitch-black room, but when it comes to contemplating the career of Patrick Swayze, there's no better place to start than by watching his filmography from start to finish. From his subdued and tender performances to the explosive action scenes and memorable lines, these transcendental movie meditations will aid you in your quest to create the proper balance of all things Swayze and educate you on why he was so special.
Along with these ten iconic Swayze's films, I've suggested food and drink pairings to fully enhance your viewing experience. Now find a comfortable position, clear your mind, take a deep breath, and let the power of Swayze wash over you.
*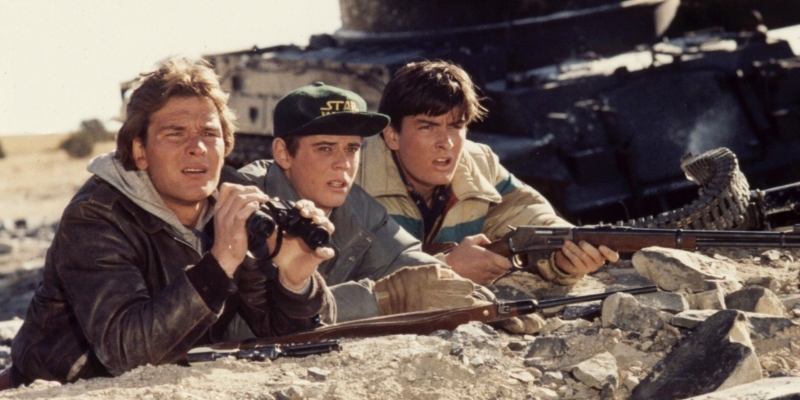 Red Dawn (1984)
To prepare for World War III, procure some warm deer blood after a fresh kill, or as it's known in the film, "Spirit of The Deer." If you can't or won't kill a deer, V8 juice or a Bloody Mary is totally fine. Make sure to watch in the morning and eat Beef Stroganoff, so you can be like Swayze and eat Russians for breakfast.
Dirty Dancing (1987)
Friends don't let friends be the type of person who HASN'T seen Dirty Dancing. Get a group together and munch on "Penny's Mambo Cuban Sandwich," which is just a normal Cuban sandwich but holds the pickles and leaves the hard stuff to Johnny. To quench your thirst after staring at the ultimate thirst trap for two hours, a Watermelon Margarita is your best friend.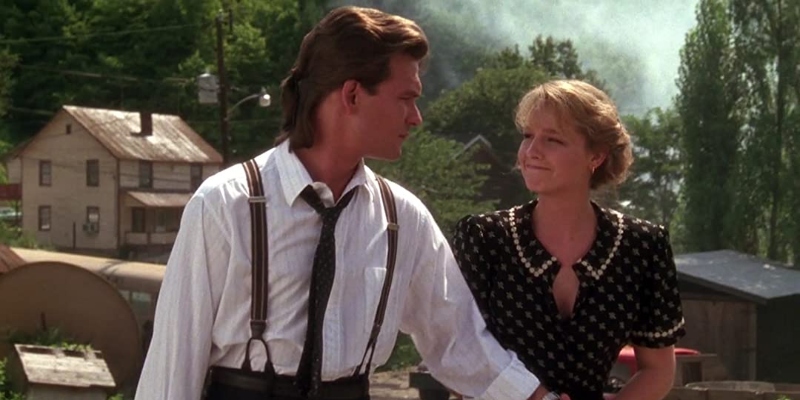 Next of Kin (1989)
To celebrate the on-screen display of Old Testament revenge, take revenge on your liver by having a shot of Chicago's legendary Malort in the pouring rain. What is Malort? If you've had it, you'll never forget it. If you haven't, anyone who has will force you to try it. One thing's for sure, you might forget the night before, but the taste, like a measles vaccine, will last a lifetime.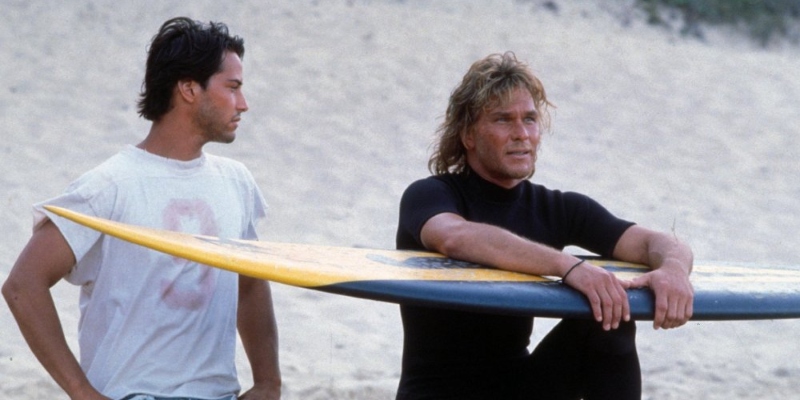 Point Break (1991)
To eat: Surf 'n' Turf. Natch. To drink: a "Vaya Con Dos Equis" or double-fisting bottles of Dos Equis. Or, if you don't partake in alcohol, substitute it with a "Vaya Con Café Con Leche" instead. If a guest goes full Gary Busey by the end of the night, document it first, then grab them an Uber or a Lyft.
Tidbit: The film was directed by cinematic badass Kathryn Bigelow, the first woman to win the Academy Award for Best Director for her work on the 2009 film The Hurt Locker.
Father Hood (1993)
Curate a mixture of the best unhealthy snacks and drinks that roadside convenience stores can offer and drive on the highway while your kids (or those happily provided by close friends or family) scream at you for the duration of the film. For even more texture, invite an octogenarian Vegas gambler to sit shotgun and smoke while making prop bets on road-kill sightings.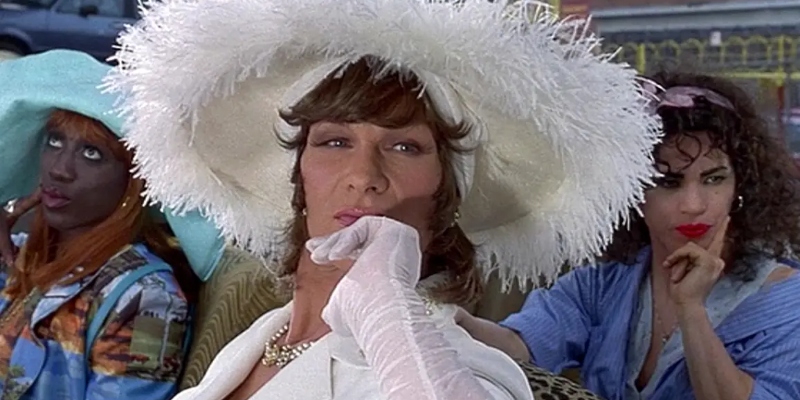 To Wong Foo, Thanks for Everything! Julie Newmar (1995)
Any viewing of this classic must begin by having "a day with the girls," where you and your friends glam up from head to toe in preparation for your own Strawberry Social! As Noxeema says, "Red and wild. That's your theme!" Rouge up your surroundings, put on your dancing shoes, and bake a fresh strawberry pie to eat in between sips of Strawberry Daiquiris!
Tidbit: A well-documented story from the set saw stars Patrick Swayze and John Leguizamo almost come to blows over a disagreement about sticking to the script.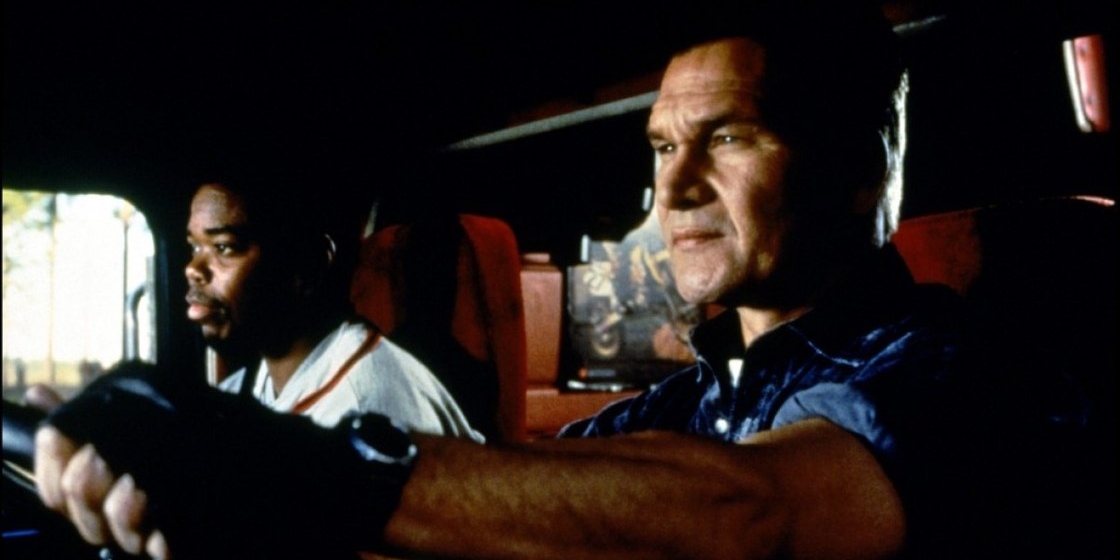 Black Dog (1998)
This action-packed Swayze film sees him driving heavy machinery with his own heavy machinery (his muscular arms). After chugging an energy drink for the long haul, chew on some homemade meatloaf while watching actor/musician Meat Loaf chew all the scenery around him.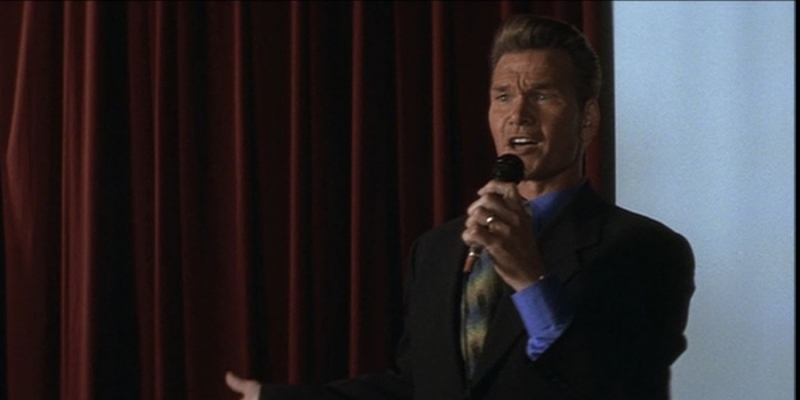 Donnie Darko (2001)
Muster all your gusto and get your attitudinal beliefs in order by setting aside time on October 2nd to sit back, relax, and enjoy a large plate of Hasenpfeffer. For our friends who have rabbits for pets, substitute pizza for the stew and enjoy a polite discourse about parenting, taxes, and onetime presidential hopeful Michael Dukakis with your family.
Tidbit: The infomercial for Swayze's character, Jim Cunningham, was filmed on the ranch that he shared with wife Lisa Niemi. Swayze gave them the use of his actual clothes from the 80s to fully realize the character.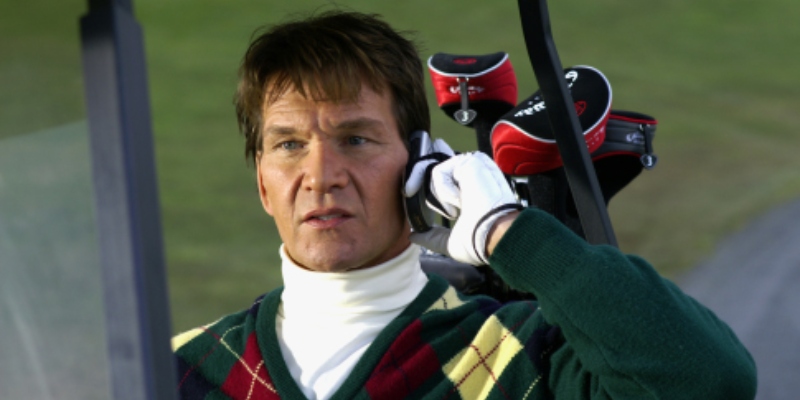 Keeping Mum (2005)
To truly appreciate Maggie Smith as a problem-solving housekeeper with a flair for murder, it makes the most sense to have a civilized portion of biscuits (preferably Cornish Fairings), along with a cup of hot tea (preferably Earl Grey with a bit of milk), as you'll be getting a healthy portion of Swayze's biscuits during his hilarious thong scene. Yes, thong.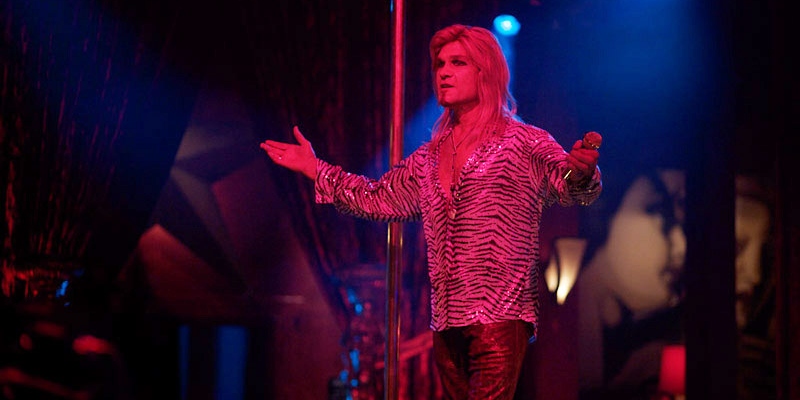 Powder Blue (2009)
Conventional wisdom might tell you that Christmas Eve is a time to spend with family, but Swayze supersedes conventional wisdom. Powder Blue takes place on Christmas Eve, which means you must watch it on Christmas Eve. Eat a dozen powdered donuts (blue if you can find them), followed by an hour of intense calisthenics and an aerobic pole dancing class to gain an appreciation for the skill and strength that Jessica Biel displayed along with a newfound respect for all the professional exotic dancers who do this for a living.
______________________________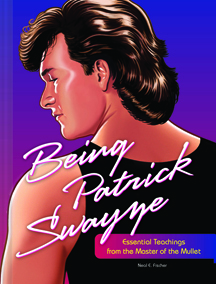 From Being Patrick Swayze: Essential Teachings from the Master of the Mullet. Copyright © 2022 by the author and reprinted with permission of Chronicle Books.
---