Five Red-Carpet Worthy Novels About the Perils and Pitfalls of (Fictional) Fame
Holly James Recommends Jasmine Guillory, Alison Cochrun, and More
The only thing better than stories about celebrities are stories about fake celebrities. Exploring the pitfalls and illusions of fame while simultaneously indulging in our obsession with it makes books set in the entertainment industry wildly fun.
From literary dramas to historical fiction to rom-coms, I love a good romp in an even more hyperbolic Hollywood than what already exists. Perhaps it is the way they allow me to temporarily exist in a world where we feel intimately close to the fictional versions of my favorite celebrities. The brooding A-lister, the plucky up-and-comer, the aging screen siren with equal number awards statues and scandals.
Visiting a world that exposes the behind-the-scenes of their privileged, glamorous but often shielded lives makes me feel like I, too know what it's like to be famous. There is also the fact that the mere idea of celebrity is more than just a little bit ridiculous. The privileges and permissions we give to the elite are so wildly indulgent, poking fun at this behavior through fiction might be a form of playful self- and social criticism. And of course, the serious look at the consequences of extreme fame, even if fictional, is a good reminder that there are fallible humans with breakable hearts behind the famous faces we idolize.
I set my debut novel, Nothing But The Truth in the entertainment industry primarily because the protagonist needed to have an occupation that the sudden inability to lie would seriously and comically complicate. As such, Lucy became a Hollywood publicist whose daily job involves spinning stories to maintain celebrity image. As a fortunate consequence of this decision, I was able to explore all of the above in terms of what makes us love books about an imaginary entertainment industry. Through Lucy's interactions with her clients, the story touches on the idealistic images of celebrities that we create and worship, the absurdities of what fame can afford, and even the loneliness and isolation that can come with being in the public eye.
I am always looking for my next favorite read about fictional fame. Here are a few books set in the entertainment industry that gave me all the red-carpet, swoon-worthy, steamy, heartbreaking feels that fake Hollywood has to offer.
*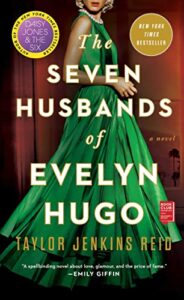 Taylor Jenkins Reid, The Seven Husbands of Evelyn Hugo 
Evelyn Hugo is one of the most famous and beautiful actresses on the planet. After decades of being a star, at 79 years old she invites no-name journalist Monique to interview her about her scandalous life, including her seven husbands. As Monique listens to the behind-the-scenes stories about Hollywood in the 1950s-1980s—including many iconic moments with legendary actors—she gets more than she bargained for when she learns her life is linked to Evelyn's in a way she couldn't have ever imagined. Written in Taylor Jenkins Reid's signature effortless style that will both make you cheer and break your heart, be sure to bring the tissues for this radiant and timeless read.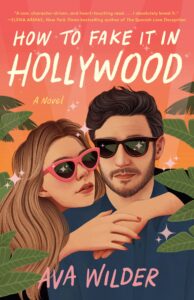 Ava Wilder, How To Fake It in Hollywood
Grey Brooks is a rising starlet looking to keep her career moving after her long-running teen soap has ended. Ethan Atkins is a reclusive A-lister who hasn't been seen in public in years. They happen to share the same publicist who hatches a plan to set them up as a publicity stunt to get both of their careers back on track. After a rocky start and plenty of staged appearances, they realize there is much more to their set up than landing front pages, but Ethan's troubled past and the reasons for hiding from the spotlight threaten to pull them apart. A thoughtful, deep, and steamy debut, this one hits all the marks for a swoon-worthy fictional celebrity romance.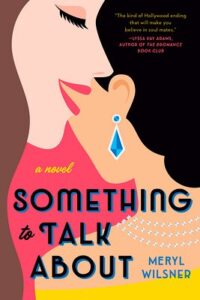 Meryl Wilsner, Something to Talk About 
A red-carpet photograph of Hollywood powerhouse Jo making her assistant Emma laugh launches a life-changing rumor. Soon, the two women are caught up in a media storm of gossip demanding to know if they are an official couple. Jo and Emma keep their lips sealed so as not to jeopardize Jo's new movie and Emma's promotion, but as the gossip continues to snowball, they start to realize there might be some truth to the rumor after all. An achingly slow-burn romance, this book set in the world of movie premieres and celebrities will have you cheering for them to finally just kiss!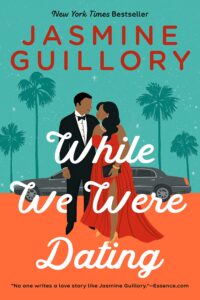 Jasmine Guillory, While We Were Dating
Ben Stephens works for an advertising agency and isn't interested in a serious relationship. Anna Gardiner is a rising Hollywood star who just signed with Ben's agency to help turn her into a household name. Neither of them planned on the sparks they'd feel when they met, but soon the innocent flirting turns into something bigger that they can't deny. The question is, can their fling survive the spotlight? With touches on mental health and body positivity, this steamy romance is part of Jasmine Guillory's Wedding Date universe and will leave you warm-hearted and rooting for the happily-ever-after.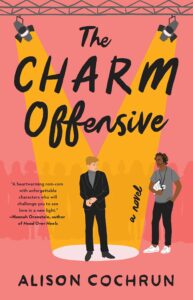 Alison Cochrun, The Charm Offensive
Hopeless romantic Dev Deshpande is the most successful producer ever for the reality TV dating show Ever After. He is expert at crafting love stories for other people despite his own love life being a bit of a disaster. When the show casts disgraced tech mogul Charlie Winshaw as the eligible bachelor, he is not what anyone expected—especially Dev. Turns out the pair has better chemistry with each other than Charlie does with any of the costars. With an empathetic look at mental health and a wonderfully diverse cast, this book is a delight for Bachelor fans and romantics everywhere.
___________________________________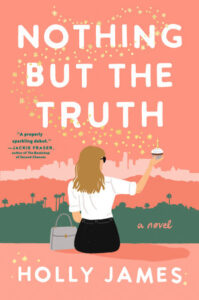 Nothing but the Truth by Holly James is available now via Dutton. 
---