Five Italian Short Story Collections You Should Read
Francesca Marciano on an Undertranslated Aspect of Italian Literature
Short stories by contemporary Italian writers are hard to come across and almost none of them make it across the Atlantic. Booksellers and publishers seem to stay away from them because—what's new?—they sell less, as they apparently lack "the immersive factor." However, readers in the twentieth century must have been braver than today because a large number of amazing writers embraced the short form with great success: Italo Calvino, Primo Levi, Natalia Ginzburg, Alberto Moravia, Cesare Pavese, just to name a few who are known to the American readership. There are many more excellent authors though whose work was never translated.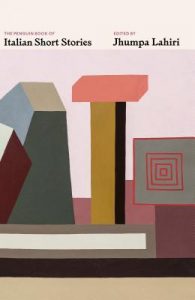 Italian Short Stories (Trans. Jhumpa Lahiri)
Luckily Jhumpa Lahiri fixed this problem once and for all by curating and editing the most comprehensive anthology of Italian short story writers, appropriately titled Italian Short Stories, published by Penguin classics in the UK in 2019. It comprises forty Italian authors reflecting over a hundred years of the Italian short story tradition. What's most exciting about this thick volume is that more than a third of the stories has been translated for the first time, several of them by Lahiri herself. Readers will discover real gems such as Fabrizia Raimondino's story "The Tower," Lalla Romano's "The Lad", Goffredo Parise's "Melancholy," Giuseppe Tomasi di Lampedusa's "The Siren." 
Article continues after advertisement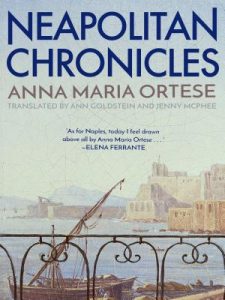 Anna Maria Ortese, Neapolitan Chronicles
(trans. Ann Goldstein)
It's also possible to find online some of these authors collections in their entirety, like Anna Maria Ortese's Neapolitan Chronicles (New Vessel Press, translated by Anne Goldstein and Jenny McPhee). The collection was originally was published in 1953 and the first story (also selected in Lahiri's anthology) has become a classic of Italian literature, taught in creative writing schools. Post-war Naples is a wounded city. Eugenia is a nearly blind child who lives in poverty in a squalid courtyard. Her eye sight is so poor that everything beyond her room and close relatives is a blur. But when she'll finally get a pair of new glasses the stark brutality of what she's able to see clearly will feel unbearable. Ortese has been more than an inspiration for Elena Ferrante, and anyone will see why and how by reading this story.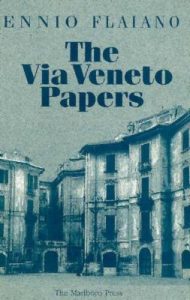 Ennio Flaiano, The Via Veneto Papers
(trans. John Satriano)
The Via Veneto Papers is a collection by Ennio Flaiano published by Marlboro press in 1992. Flaiano was a journalist, novelist and screenwriter who arrived in Rome in the fifties from his native town, Pescara. After meeting Federico Fellini, another provincial from Rimini, they write the script of La Dolce Vita. The film reflects one of Flaiano's favorite themes: the the post-war euphoric Roman zeitgeist. American film stars, penniless writers and paparazzi (a term invented by Flaiano himself) flock to the capital in order to get a taste of its languid glamour. Flaiano memoirs, aphorisms and short stories are a joy to read because of his tragic irony and fascination with the grotesque and the pettiness of the Italian character. "A Martian in Rome", one of Flaiano's most famous stories tells how even the arrival of an alien from Mars soon loses its fascination for the jaded paparazzi and onlookers after he becomes an established presence around the famous Via Veneto's cafè society.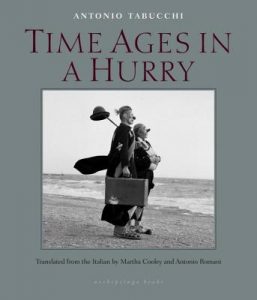 Antonio Tabucchi, Time Ages in a Hurry
(trans. Martha Cooley)
Time Ages in a Hurry (Penguin Random House), translated by Martha Cooley and Antonio Romani, is a collection of stories by Antonio Tabucchi, a revered author  whose work is permeated by the idea of existential displacement (the influence of Pessoa and of the Portughese language informs his writing in many ways). His characters and actions are vague, unfocused. One of his protagonists "could be a manager of a multinational …. but he could also be a marine biologist", as though it doesn't make any difference. Tabucchi explores memory, travel, different European destinations and of course the passing of time. His writing and his plots almost nonexistent and his tales are labyrinths where it's easy to get lost, yet the exit always comes as a sudden revelation.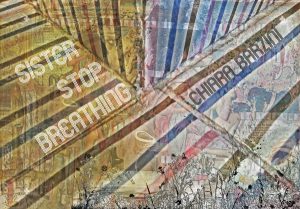 Chiara Barzini, Sister Stop Breathing
Last but not least, one of the very few contemporary living author. Sister Stop Breathing by Chiara Barzini is a wonderful collection of experimental short stories à la Diane Williams bordering on micro fictions. Mostly they are tales about domestic horrors and little catastrophes. The tone is surreal and ironic, but also eerie. The book was published by a small press called Calamari based in Rome. It was printed and published in Rome in 2012 with both an Italian and an English version, and you can download it for free here. 
__________________________________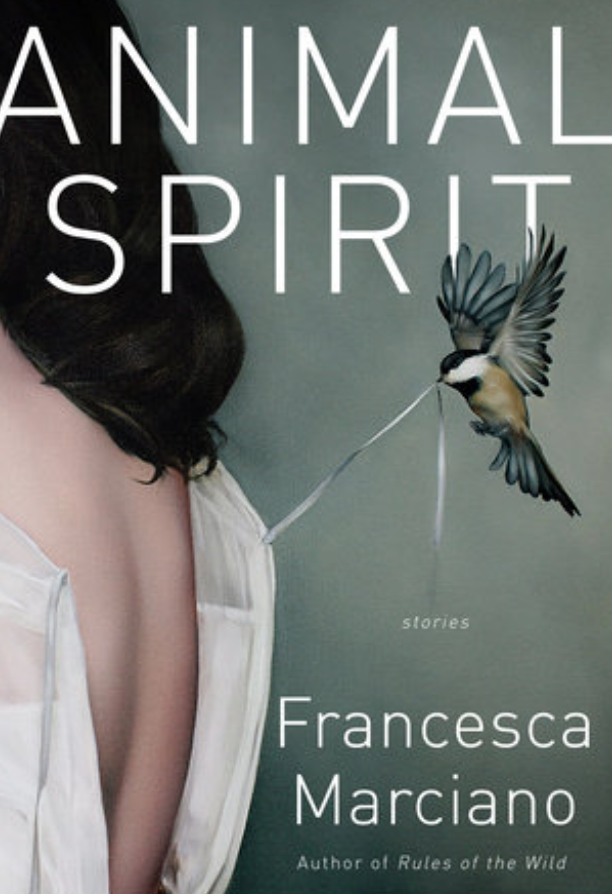 Animal Spirit, by Francesca Marciano, is available now from Nan A. Talese, an imprint of Knopf Doubleday.
---