Five Quebecois Writers You Should Know
The Most Innovate Writing on the Continent, Just Across the Border
Today is Saint Jean Baptiste Day in Quebec, aka La Fete Nationale, aka a sometimes political, sometimes festive, generally fun day off for our French-speaking neighbors to the north. Thankfully, La Fete Nationale has yet to become an internationalized corporate beer-driven holiday, a la Cinco de Mayo. We asked Canadian writer and critic Steven Beattie to help us out with a primer on the best of Quebecois lit.
It has been 70 years since Hugh MacLennan published Two Solitudes, a novel that examines the seemingly intransigent gulf between English and French cultures in Quebec and the rest of Canada. To judge from the relative lack of attention paid by English Canada to books in translation from Francophone Quebecois authors, those solitudes remain intact. English-language publishers tend to shy away from translations, which don't sell in large numbers; readers seem to avoid translations (other than genre fiction from writers like Stieg Larsson and Jo Nesbø) in the same way they avoid subtitled films.
Which is a shame, because writing from Quebec comprises some of the most exciting, innovative, and challenging work being produced anywhere in Canada. Perhaps it's the sensibility that is to blame: French Canadian writing has always cleaved closer to European fiction than to the American writing that many Anglophone readers appear to prefer. And there is an understandable strain of anger running through much Quebecois writing—an anger arising out of more than 150 years of oppression and marginalization at the hands of a dominant culture and language.
If Francophone Quebec writing in translation is a tough sell within Canada, it is even more so outside the nation's borders. For readers who desire a deeper understanding about the Quebecois psyche, or simply wish to encounter some voices that run against the grain of much of the fiction being produced in North America, in 2015, here are five novels worth investigating.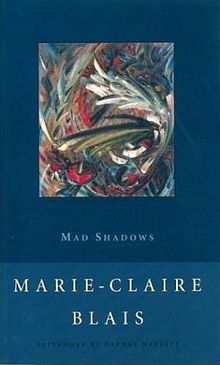 Mad Shadows, Marie-Claire Blais
Merloyd Lawrence, trans. (McClelland & Stewart)
First published (as La Belle Bête) in 1959, when the author was all of 20 years old, Blais's debut scandalized conservative Catholic Quebec society with its portrait of a supremely dysfunctional family made up of a self-absorbed matriarch, an ugly duckling daughter, and a beautiful but mentally backward son. The lacerating cruelty of these characters still retains the power to shock and disturb readers.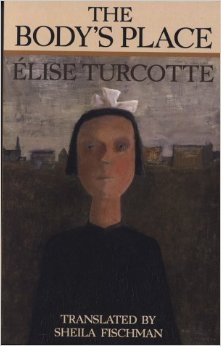 The Body's Place, Élise Turcotte
Sheila Fischman, trans. (Cormorant Books)
In her afterword to the New Canadian Library edition of Mad Shadows, poet and novelist Daphne Marlatt refers to the "astonishingly iconoclastic writing activity in Quebec, particularly among its women writers." Unquestionably, fiction by Francophone women in Quebec constitutes some of the most potent and inventive work being produced in the province, or elsewhere in the country, for that matter. One of the brightest lights among a galaxy of glittering stars is Élise Turcotte, author of The Alien House and, most recently in English translation, Guyana. My favourite among Turcotte's books is The Body's Place, a short, sombre coming-of-age novel about one summer in the life of a 15-year-old girl. Turcotte infuses her novel with a sense of menace from the opening pages; the author locates burgeoning female sexuality in a landscape fraught with danger and potential violence.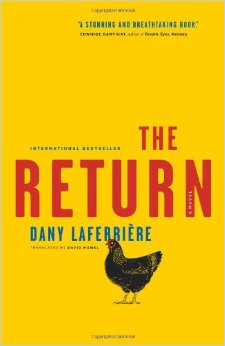 The Return, Dany Laferrière
David Homel, trans. (Douglas & McIntyre)
A Hatian exile in Montreal, Laferrière is subject to numerous displacements: his separation from the homeland he fled in the 1970s to escape the oppressive regime of Baby Doc Duvalier; the marginalization of French language and culture in his adopted nation (Laferrière will agree to be interviewed only in French, not English); the psychic displacement of adulthood from the bucolic happiness of his childhood. All these displacements are captured in the title of Laferrière's semi-autobiographical novel about a Hatian émigré to Montreal who returns home to bury his deceased father. An impressionistic tale narrated in a combination of blank verse and prose, The Return is a careful and nuanced meditation on the subject of exile and what precisely constitutes a home.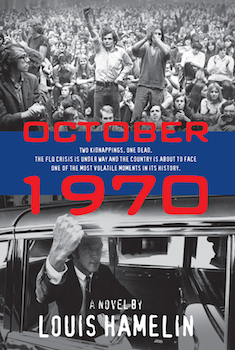 October 1970, Louis Hamelin
Wayne Grady, trans. (House of Anansi Press)
In October 1970, members of the separatist group Front de libération du Québec (Quebec Liberation Front, or FLQ) kidnapped James Cross, a British diplomat, and Pierre Laporte, a member of the Quebec provincial government, eventually murdering Laporte. These actions culminated in then Prime Minister Pierre Elliott Trudeau invoking the War Measures Act, sending Canadian armed forces into the streets of Montreal (the only such instance in Canadian history). In retelling these events (the names have been changed, but anyone with sufficient background knowledge can recognize the stand-ins), Louis Hamelin has created a novel that exists on the cusp of political thriller and angry alternative history. The novel posits complicity on the part of a federal government looking for an excuse to crack down on what it saw not as a group of nationalist freedom fighters, but as domestic terrorists. Originally published in French as La Constellation du Lynx, Hamelin's sprawling novel is fast-paced and excoriating.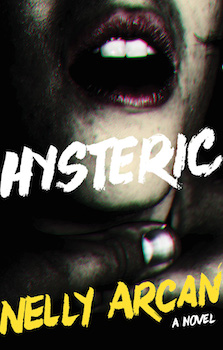 Hysteric, Nelly Arcan
David Homel and Jacob Homel, trans. (Anvil Press)
In the pantheon of Quebec writing, Nelly Arcan may be the spiritual heir to Marie-Claire Blais. The author scandalized readers in Canada and Europe with her debut, Whore (Putain)—an autobiographical novel about her time working in the sex trade. She followed that with a novel about a writer named "Nelly," who has authored a book called Whore, and who finds herself entangled in a destructive relationship with a freelance writer. Hysteric's title refers to the epithet Nelly is repeatedly castigated with: the word has etymological roots that are tied explicitly to erroneous beliefs about the nature of female sexuality. A raw and blistering examination of the way society objectifies and denigrates women, Hysteric is a tragic novel with a tragic real-world ending: in 2009, the author of this suicide-obsessed work took her own life.
---