Ten Great Writers
Nobody Reads
In Praise of Those We've Lost to the Literary Wilderness
No one will read your book.
This isn't an insult. It's a statistical fact.
For an example that's depressing on many levels, take Bill O'Reilly and Martin Dugard's Killing Patton, which according to Nielsen was the only adult book (in English) to sell more than one million copies last year. When viewed globally, selling 1.19 million copies of a book, though a marketing feat worthy of our attention if not admiration, is pretty insignificant. Less than .017 percent of the world's population bought Killing Patton (and less, I'm sure, finished it).
These sobering statistics are not meant to discourage writers, but to point out the obvious: no one reads. But who is no one really not reading? With that question in mind, Will Schofield, the man behind the treasure trove that is 50 Watts, started Writers No One Reads, an unexpectedly popular tumblr "highlighting forgotten, neglected, abandoned, forsaken, unrecognized, unacknowledged, overshadowed, out-of-fashion, under-translated writers." Soon after, Jozsef Szabo and I joined Will as editors of the site and have since compiled a list of unread writers scoured from our personal libraries and websites (like the great Neglected Books Page), along with suggestions from fellow travelers.
Since then, I've come across hundreds of writers forgotten by history or ignored altogether. Some undoubtedly deserve their fate; others, immensely talented writers, nearly break your heart. I haven't come closer to understanding the vicissitudes of literary fortune (the moment I do, I'll open my own publishing house), but in studying these writers, I've come up with a set of categories into which many fall. I've included ten below, with a disclaimer acknowledging that any list like this is a matter of personal taste and is necessarily exclusionary. This might sound snobbish; it probably is. But the spirit of Writers No One Reads has never been one of hipness—we're three admittedly ill-adjusted bookish types who love digging through the dusty corners of the literary past and sharing what we've found.
Lastly, in the hope that it's not too late to save some of the writers on this list from complete oblivion, in all but one instance, every book featured on this list is currently in print.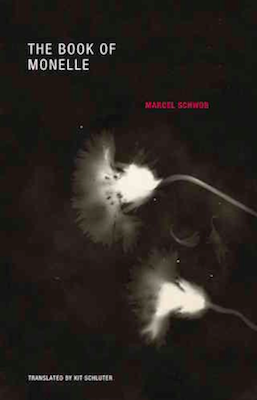 Marcel Schwob (1867-1905)
Category: A writer whose influence far exceeds his readership
Category: A writer who died too young
Marcel Schwob may be the most influential writer you've never heard of. Criminally overlooked in the English-speaking world, Schwob—a sort of French Robert Louis Stevenson—nevertheless exerted influence over a diverse array of his more famous successors, including Alfred Jarry, Borges, Paul Valery, Roberto Bolaño, and others. He is the epitome of the writer no one thinks they read, but who, due to his profound influence, lives on in the work of others.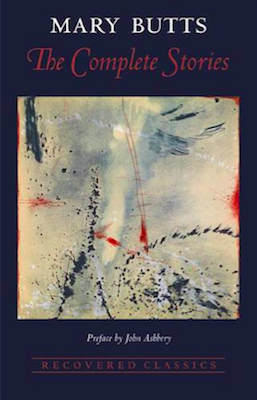 Mary Butts (1890-1937)
Category: A writer whose penchant for scandal occludes her literary merit
Nicknamed the "storm goddess," Mary Butts was not always a writer no one reads. She was published in the legendary Little Review, the magazine that serialized Joyce's Ulysses, and counted among her contemporary admirers Ezra Pound and Marianne Moore. Her resolve to "depict worst things" (in Paul West's assessment) scandalized many, including the prudish Virginia Woolf. Her work fell out of fashion after her early death, though McPherson & Co. keeps her in print.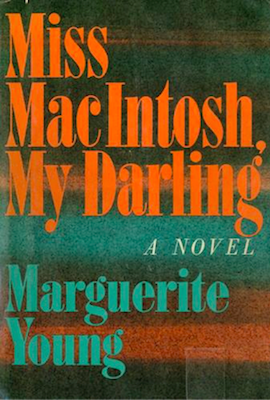 Marguerite Young (1908-1995)
Category: A writer who takes so long to finish a novel that everyone forgets about her
Marguerite Young's death in 1995 resulted in one of the most fascinating obituaries (published in the New York Times) I've ever read. Here's a paragraph from it:
[She] was a woman with the pageboy haircut who looked like W. H. Auden, wrote like James Joyce, strode through the Village in her signature serapes, had breakfast at Bigelow's with Richard Wright, got drunk at the White Horse Tavern with Dylan Thomas, palled around with Truman Capote and Carson McCullers, kept a vast collection of dolls in her Bleecker Street apartment and regaled intimates with tales of her romantic conquests.
In the midst of this rich personal life, she spent 20 years writing the sprawling, 1,200 page Miss Macintosh, My Darling, a novel that serves as a cure for writer's block for a character in Anne Tyler's Accidental Tourist.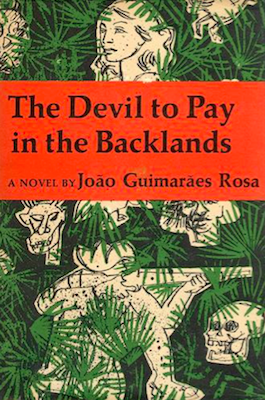 João Guimarães Rosa (1908-1967)
Category: A writer whose work is nearly impossible to translate
Grande Sertão: Veredas (translated as The Devil to Pay in the Backlands) is considered by many to be Brazil's equivalent to Ulysses and is included on a list of the Top 100 Books of All Time, as voted on by 100 international writers. Despite the acclaim, the book has fallen into a prolonged obscurity after the English translation, published by Knopf in the early 1960s, fell out-of-print. This may partly be due to the imperfect translation of that edition and the stylistically challenging original, which works in several registers to capture a tumultuous period of Brazilian history.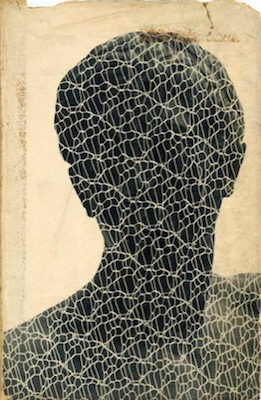 Julien Gracq (1910-2007)
Category: A writer who prefers obscurity
Gracq, a pseudonym for Louis Poirier, has been called the "last of the universal writers." A geography teacher by trade but a writer with a capital W who refused awards—including the prestigious Prix Goncourt in 1951 for Le Rivage des Syrtes (The Opposing Shore)—Gracq never traveled on promotional tours and rarely gave interviews. His debut novel, the haunting Chateau D'Argol, was admired by Andre Breton and his work was later published in the illustrious Pléiade editions, yet he often went unrecognized in Maine-et-Loire, where he spent his remaining years.
Also, the cover of the original New Directions translation (pictured) is surely one of the great book designs of all time.
Jane Bowles (1917-1973)
Category: A writer who may just have been too strange to gain a readership
Category: A perpetually rediscovered and lost writer
Jane Bowles, whose only novel Two Serious Ladies (1943) is currently in print with Ecco Books, is a writer seemingly destined to ride a sine wave of fortune. Bowles was troubled by mental illness and her marriage to Paul Bowles was unconventional to say the least, was included on a list of "undeservedly neglected" writers on the American Scholar as far back as 1970 and likely will be again in another 40 years.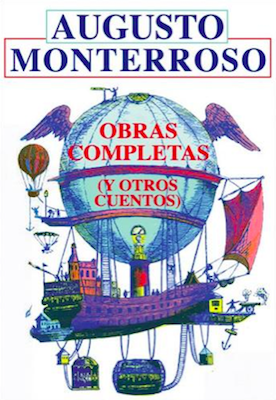 Augusto Monterroso (1921-2003)
Category: A doomed short story writer who wasn't lucky enough to be Borges
The Guatemalan writer Augusto Monterroso is the author of one of the world's shortest stories, presented to you here in full [spoiler alert!]: "When he awoke, the dinosaur was still there." Although virtually unknown in the English-speaking world, Monterroso is considered a peer with the heavyweights of the Boom generation, including Julio Cortázar and Carlos Fuentes. Besides one novel, All the Rest is Silence, his output consisted entirely of fantastic and ironic short stories, a characteristic that perhaps has kept him from attaining the status he deserves.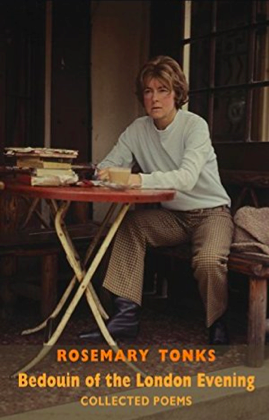 Rosemary Tonks (1928-2014)
Category: A writer who renounces her art and disappears
It seems Rosemary Tonks preferred the no one read her work. After publishing two collections of poetry and six novels in the 1960s, Tonks retreated from the British literary scene, where she was a figure of some renown, and ceased publication altogether to spend her remaining years seeking spiritual consolation and slowly cutting herself off from friends and family. According to Neil Astley, the publisher of Bloodaxe Books, who has recently collected all of Tonks's poems under the title The Bedouin of London, Tonks disavowal of books stemmed from a crisis that led her to condemn all books other than the Bible.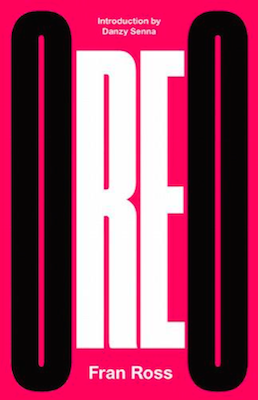 Fran Ross (1935-1985)
Category: A writer before her time
Novelist Mat Johnson believes that Fran Ross's only novel, the uproariously funny Oreo, was overlooked upon its initial publication in 1974 because it didn't fit into the narrative of the Black Power movement. It hasn't faired very well since then either, though perhaps its latest incarnation, in a paperback published by New Directions in July, will earn this criminally neglected book some readers.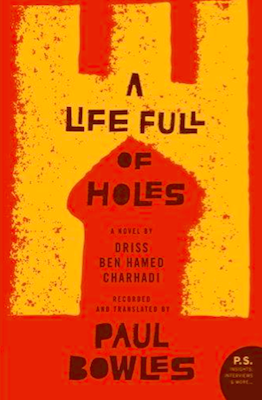 Driss ben Hamed Charhadi (1937-1986)
Category: An illiterate writer resigned to being unread
Charhadi (the pseudonym of Larbi Layachi) is the second writer on this list affiliated with Paul Bowles. He was an illiterate shepherd and petty drug trafficker in Tangier whose story, A Life full of Holes, was recorded, transcribed, and translated by Bowles. It was the first book produced in Maghrebi, an Arabic dialect of Northern Africa, and relates the story of Charhadi's life in a fatalistic and unsentimental manner.
---