Five Books Making News This Week: Second Acts and Elegies
Harper Lee, Umberto Eco, Jhumpa Lahiri, and More
Two literary supernovas, each with iconic first novels that sold tens of millions, died on Friday, triggering an outpouring of sadness trending on Twitter #HarperLee #UmbertoEco. A Pulitzer Prize winner writes about her love affair with a third language, an esteemed novelist crosses the color line for his new book, and a first novel by a translator promises—and delivers.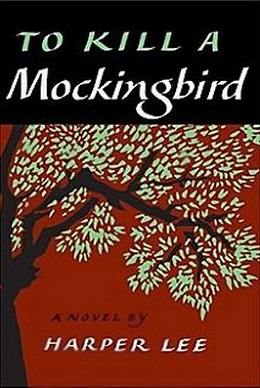 Harper Lee, To Kill a Mockingbird
Harper Lee died on February 19, only months after her second book was released, to sell more than 1.6 million copies in the US alone and raise the question, "Will Go Set a Watchman Spoil Mockingbird?" News of her death brought appreciation (Stephen King tweeted, "Let's celebrate the life of Harper Lee, who wrote an American classic and helped her friend Truman Capote write another"), and a flurry of reevaluations.
"The sadness of Harper Lee's death on Friday in Monroeville, Ala., is deepened by the painful controversies that attended the last few years of her life," notes the Washington Post's Ron Charles. "Long adored as the author of To Kill a Mockingbird, Lee found herself caught in a morass of claims and counterclaims about her competency to manage her own literary legacy." This, he concludes, was "no way to treat an author."
The tragic story of Harper Lee—and it is a tragedy—raises the question of who owns our literary heritage. Not in a legal sense, perhaps, but in a larger, cultural sense. Are there works of literature so beloved, so foundational to who we are, that they deserve to be classified as National Historic Landmarks, forever protected from garish rehab or wholesale demolition?
Michiko Kakutani (New York Times) asks, "Does the publication of Watchman alter how we read Mockingbird? Does it alter Ms. Lee's legacy and reputation as a writer? Ms. Lee's two novels both concern the loss of illusions, and public reaction to her books provide a window on America's slow, stumbling efforts to grapple with racial inequality. They also raise important questions about the dynamic between fiction and history, and how we assess works of art from earlier eras — whether by the standards of the times in which they were written or through the prism of our values today." Her two published novels, Kakutani concludes, have given us "documents that allow us to measure how times and attitudes about race have changed, and—given continuing injustices today—how terribly far we have yet to go."
"I didn't read Go Set a Watchman because the Harper Lee that I know and love will forever remain in my memory as the author of To Kill a Mockingbird," James McBride told the New York Times. "It's a shame to besmirch this great artist's name with an early draft."
Natasha Tretheway's take: "Watchman is a deeply flawed book, but it seemed to me so timely and important because what she exposes is that a person can be noble and justice-seeking, but at the same time maintain these deeply ingrained ideas of racial difference and want to maintain the status quo."
Umberto Eco, The Name of the Rose
The Name of the Rose, a murder mystery set in a medieval monastery published when Eco was 48, sold more than 30 million copies. When he died February 19, Italy's prime minister, Matteo Renzi, remembered him as "an extraordinary example of a European intellectual," combining "a unique understanding of the past with an inexhaustible capacity to anticipate the future." Asked what he would do if he ruled the world in the January 2016 issue of Prospect magazine, Eco said "People like me, we are intellectuals—we do our job, we write articles, we have ways of protesting, but we can't change the world. All we can do is support the politics of empathy."
Eco "will perhaps be best remembered for his ability to bring semiotics to the masses, as he did with his 1980 debut novel, The Name of the Rose," notes Anna Russell (Wall Street Journal).
Matt Schudel (Washington Post) writes, "For Mr. Eco, the novels were an extension of his philosophical work, only in another guise. 'The detective novel,' he said, 'asks the central question of philosophy — whodunit?'"
Eco's novels were like "vast, expansive puzzles," writes Alex Clark (The Guardian). Perhaps his greatest achievement "was the belief that underpinned all his writing: that stories are connected to one another across the ages, in constant conversation with one another and with us. The best way to engage with all these stories is with a sense of wonder and play, and with a sense of great fortune."
Jhumpa Lahiri, In Other Words, translated by Ann Goldstein
Lahiri's first book, the story collection Interpreter of Maladies, won the Pulitzer Prize for fiction and made her a literary celebrity at 32. Her first nonfiction book explains the complexities of her relationship with Bengali, her first language, English, her second, and why Italian has changed her perspective.
"Reading In Other Words is deeply pleasurable," writes Karen Long (Los Angeles Times). "It puts one in the company of a beautiful mind engaged in a sustained and bracing discipline."
Howard Norman (Washington Post) describes the English translation by Ann Goldstein and Lahiri's Italian as "an exquisite duet." He praises Lahiri's book: "Strikingly honest, lyrical, untouched by sentimentality, In Other Words chronicles as philosophical and quotidian a courtship with a language as Ovid's The Art of Love does with amore itself."
"Learning to read and write in Italian has clearly been an invigorating experience for Ms. Lahiri; she speaks of it as one speaks of an intense sexual affair," notes Dwight Garner (New York Times). "In Other Words is, sadly, a less ecstatic experience for you and me. It's a soft, repetitive, self-dramatic and self-hobbled book…." Garner reminds us how Beckett "downshifted into a new language and achieved a brilliant sort of estrangement," and voices hope: "In an author's note at the front of this book, she remarks that Italian 'is the sole language in which I continue to write.' I hope this is not permanently the case, and that her immersion in Italian will inform her English-language fiction and push it in new directions."
Charlie Smith, Ginny Gall
Smith's eighth novel is inspired in part by the 1931 trial of the Scottsboro Boys, black teenagers falsely convicted of rape.
Ron Charles (Washington Post) points out that essentially all the characters are black in Smith's "gorgeous, harrowing" novel. "In fact, the few white characters who appear occupy the kind of peripheral, broadly drawn positions too often reserved for minorities. His story "covers a great swatch of the Jim Crow South and conjures up the largely separate, ferociously repressed world of African Americans in the early 20th century."
Delvin is an incredibly endearing, absolutely heartbreaking figure. Without sentimentality or condescension, Smith follows him across the South, through periods of peace and sparks of terror, months of romance and long, unending trials of despair… In these remarkable pages, he's not overlooked. He's seen and understood in a way that each of us—across the whole color spectrum of humanity—deserves to be seen and understood.
Angela Flournoy (New York Times Book Review) calls Smith's book "an intricate examination of the coming-of-age of a young black man caught in the cross hairs of American racial history." She concludes:
Zora Neale Hurston described the term Ginny Gall as a Negro name for a suburb of hell. Smith describes the place as "the hell beyond hell, hell's hell." Perhaps blacks of previous generations had to believe such a place existed for the worst people, the sort who would doom an innocent man to the electric chair or noose. Or perhaps it is a commentary on humankind's ability to endure the unendurable; there is always a pain worse than the one bearing down on you. In any case, Delvin's years in prison provide an answer to the question of how to endure. He clings to his sense of self throughout the physical, psychological and sexual abuse he sustains. After one of his many escape attempts, he lies prone and broken in a solitary confinement hole: "It is here he discovers that his spirit has the kind of amplification and reaching toward far places that allows him to lie still while snakes crawl over him."
Idra Novey, Ways to Disappear
In this quirky and sensual first novel, a poet and translator of Clarice Lispector hints playfully at the complexities of the art of translation and the writing process. Novey talked with Electric Literature's Ryan Britt, who notes Ways to Disappear "isn't just a literary rumination on the nature of art and identity: it's also a literary blockbuster which reads like a heist movie and a poem had a really cool baby."
"Novey, an acclaimed poet and translator of Spanish and Portuguese literature, has written a debut novel that's a fast-paced, beguilingly playful, noirish literary mystery with a translator at its center," writes Heller McAlpin (NPR)
Novey's novel delivers on its promises in so many ways. Yes, there's carnage, but there's also exuberant love, revelations of long-buried, unhappy secrets, ruminations about what makes a satisfying life, a publisher's regrets about moral compromises in both his work and his use of his family wealth and connections, and an alternately heartfelt and wry portrait of the satisfactions and anxieties of the generally underappreciated art of translation. 
"Absences and omissions, the unspoken and the unspeakable, carry much of the weight in this spare, witty riddle of a novel," writes Sam Sacks (Wall Street Journal). "For Ms. Novey's characters, it isn't just Beatriz who has gone missing, but some deeper truth essential to their self-knowledge. When all else fails, they look for it in a very familiar way: 'Raquel turned to her phone to cope in the way of her generation. She tapped the screen and began to search for things.'"
---