Five Beach Reads for June, Wherever You Are
Bethanne Patrick Recommends
In my first edition of this monthly column, I laid some ground rules. The books I choose will always be written by women, and they'll always be the kinds of books you can sink into when you've got the time—but aside from those criteria, anything goes. I'll try not to tread too heavily on my colleagues' genre boundaries, but if I find a thriller or sci-fi volume by a woman that has mass appeal, it might wind up on my list. As always, the books are listed alphabetically by author and I welcome your picks, feedback, and cavils in the comments.
Tahmima Anam, The Bones of Grace (Harper)
Oh look! I mentioned I might include a thriller—and here one is. Unfortunately, it's the final volume of a trilogy, but I read it as a standalone and you can, too. Anam's Bangladesh is less a destination than a crossroads for her latest protagonist Zubaida Haque, a marine biologist caught between a Western love and childhood sweetheart. Caveat lector: This novel is messy and imperfect, but its conflation of cultural and domestic fractured identities took my breath away.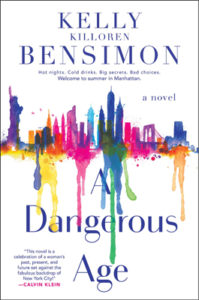 Kelly Killoren Bensimon, A Dangerous Age (Gallery Books)
There's trash, and then there's just trashy. The first isn't worth reading, but the second can sometimes be as delicious as a hot-fudge sundae. Kelly Bensimon's debut novel takes advantage of her background as a model and as an editor for ELLE Accessories; her fashionistas (trashionistas?) name drop simply by getting dressed and tressed each day. Bensimon's snappy dialogue makes the pages fly by. If you follow the glossy rags, you'll slurp this fun book up like melted ice cream.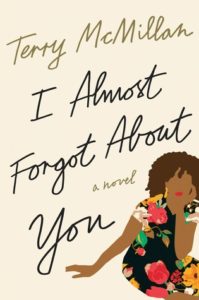 Terry McMillan, I Almost Forgot About You (Crown)
Seldom has a novel's title so aptly captured its reading demographic; leave it to McMillan, who helped Stella get back her groove, to remind us that fiftysomething women may have been forgotten by a lot of people, including themselves, but continue to work, love, and exist. Georgia Young, the 54-year-old at the heart of this book, must grapple with her place in the lives of others from an elderly mother in the throes of puppy love to children.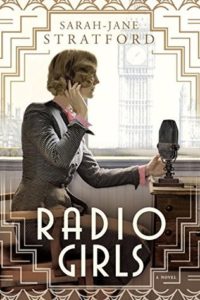 Sarah-Jane Stratford, Radio Girls (New American Library)
If you miss Downton Abbey and love Maisie Dobbs, may I suggest you add Sarah-Jane Stratford's new novel to your beach tote? Her American-born heroine Maisie Musgrave is a bit out of her element when, in 1926, she lands a job at the "upstart" British Broadcasting Corporation (ah, even The Beeb was young, once). As Maisie learns the ropes and the BBC captures the airwaves, a new threat looms. Based on real-life BBC Director of Talks Hilda Matheson, this is sparkling historical fiction.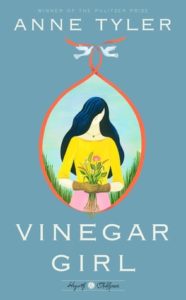 Anne Tyler, Vinegar Girl (Hogarth)
Hogarth Shakespeare FTW: Jeanette Winterson took on The Winter's Tale in The Gap of Time; Howard Jacobson adapted The Merchant of Venice into Shylock is My Name, and this fall, Margaret Atwood's Hag Seed, her look at The Tempest, will be released. Right now Anne Tyler's Vinegar Girl, based on The Taming of the Shrew, gives readers a modern, witty, wonderful Kate—one Kate Battista, whose nutty family can't seem to understand her aversion to an even nuttier scheme.
---