Father's Day: A Reading List
Books for the Dad in Your Life
We asked the wonderful booksellers at Newtownville Books to suggest some titles for this Sunday's holiday of great importance, Father's Day (wedged nicely between Flag Day and Canada Day, respectively). Co-owner Mary Cotton came through with some great recommendations.
Only the Strong, Jabari Asim
Set in a fictionalized version of St. Louis in the aftermath of Martin Luther King Jr's death, where racial tensions and disillusionment run rampant, I'm not sure this novel could be any MORE relevant today. The author brilliantly weaves together three storylines featuring deftly-drawn characters (Guts Tolliver, the retired "leg-breaker," desperately in love) that lead us through the noirish 1970s landscape, fraught with crime and always threatening—but rarely succeeding—in swallowing their souls. DAD'S DAY BONUS: It's smart and hilarious and filled with bell-bottoms, which your dad probably either wore or laughed at you for wearing.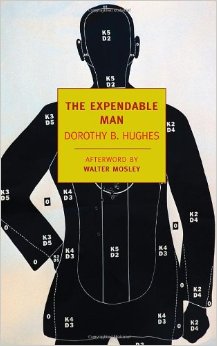 The Expendable Man, Dorothy B. Hughes
This mid-century noir by Hughes (writing slightly after Raymond Chandler and before Patricia Highsmith) opens in a bleak landscape—the stretch of highway between Los Angeles and Phoenix, which, even 50 years later, despite the presence of more fast food restaurants and gas stations, remains a desolate place where you would hate to be stranded. A man stops to pick up a young, female hitchhiker, despite his forebodings, and his life quickly starts to unravel. The portrait of Phoenix in the early 1960s as a town, small in many respects, is fascinating to those who know it as the suburban metropolis of today. Despite the heat (Phoenix in May!), the story is chilling in the best ways. DAD'S DAY BONUS: It will make all those long car trips he suffered with you and your brother squabbling look positively innocuous.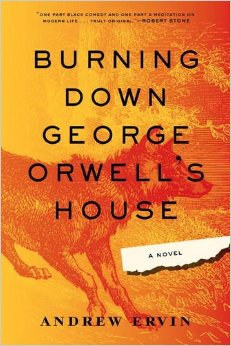 Burning Down George Orwell's House, Andrew Ervin
Who among us hasn't felt the urge to flee the giant mess we've made of our life and just disappear off the grid, somewhere quiet where we can lick our wounds and regroup? In this hilarious black comedy, Ray Welter does just that, escaping a failed marriage and a soul-crushing career, and retreating to the remote island in the Scottish Hebrides where George Orwell wrote 1984. His plan is vague (wound-licking, regrouping) and he is quickly besieged by the weather (there is no sun, ever), haggis (ew), locals with varying levels of hostility toward both him and his declared hero, scotch, astronomically expensive boots, and memories of his past romances, both failed and never ventured. Also, possibly a werewolf. Does he triumph? Maybe, maybe not, but it's really fun to watch him try. DAD'S DAY BONUS: The homicidal (but in a funny way) father of a teenage daughter will probably make your dad feel better about reading the notes from friends he found in the pockets of your jeans while doing laundry. (Just kidding, Dad—I know that was Mom.)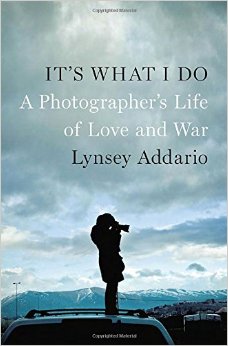 It's What I Do: A Photographer's Life of Love and War, Lynsey Addario
Lynsey Addario is one of those brave, slightly crazy people who feel compelled to get close enough to the action in order to bring photographs of it to the rest of the world, making it "real." I am incredibly grateful for these brave folk, and reading this memoir makes it even more apparent what sacrifices they have to make to do their jobs. Stories of kidnapping, body-armor, giardia (look it up!), unimaginable terrors and beauty, all told by someone I'd love to share a beer with. An excellent, eye-opening read. DAD'S DAY BONUS: Your dad will be SO grateful you only spent a semester abroad in the south of France and not, you know, in Libya during their civil war.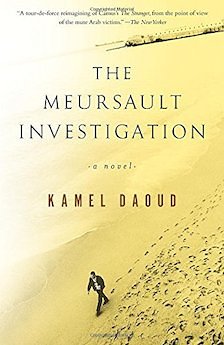 The Meursault Investigation, Kamel Daoud
I love literary re-imaginings. (Is anyone writing The Catcher in the Rye from the point of view of Sally? Gatsby from Daisy? Please?) This one stands with Jean Rhys's The Wide Sargasso Sea. It's amazing. A retelling of The Stranger by the brother of the unnamed Arab killed by Camus's antihero. DAD'S DAY BONUS: It was a runaway bestseller in Europe, the cover of the New York Times Books Review, and a finalist for the Prix Goncourt, which is very fun to say, if your dad likes his books to come with accolades.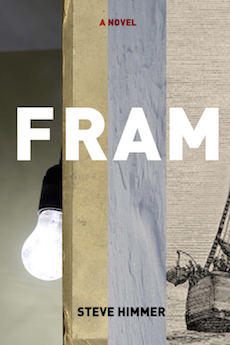 Fram, Steve Himmer
Oh, this book is wonderful. Hear me out. Oscar works for the Bureau of Ice Prognostication, a super-stealth government agency dating back to the Cold War tasked with inventing discoveries and settlements in the Arctic, as well as the records to "prove them." Trust me. DAD'S DAY BONUS: If he loves a good conspiracy theory, Kafka, polar exploration stories, spies, or any combination of the above, this is totally for him.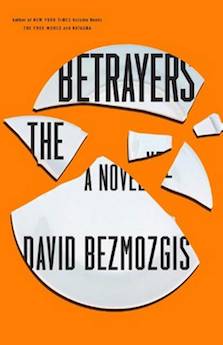 The Betrayers, David Bezmozgis
Bezmozgis turns 24 hours in the life of a Soviet Jewish dissident-hero/disgraced Israeli politician into a thrilling examination of the meaning of love, loyalty, fate, religion—with a wicked sense of humor and a keen eye for the kind of details that bring characters and moments to life. Baruch Kotler and his young mistress escape a scandal in Israel only to run into the man who betrayed Kotler forty years earlier—and changed both their lives in the process. Everything about this book is brilliant. DAD'S DAY BONUS: Kotler's son is an Israeli soldier questioning his orders to disband settlements in the Gaza strip. He seeks his father's advice, but whether or not he takes it, only a parent will know.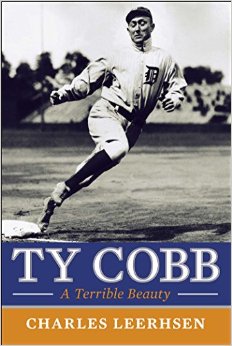 Ty Cobb: A Terrible Beauty, Charles Leerhsen
If you want to get your dad a baseball book for Father's Day and you can't get him Pedro Martinez's memoir because he's a die-hard Yankees fan and memories of the 2004 ALCS (which you and your husband, Red Sox fans, watched in its entirety in his living room with the rest of your pin-striped, gleeful-then-weeping, family) are still a little too painful 11 years later, at least to bring up on holidays created to honor him, your father, who is fantastic, you can give him this biography of Ty Cobb instead. It's safe territory: a good basebally yarn, dispelling some myths and creating some others. He will enjoy it. And he will know you love him too much to rub any more salt in the wounds left over from that terrible (wonderful!) Red Sox/Yankees series. (And you can always give him Pedro for Christmas.) DAD'S DAY BONUS: This is what I'm getting for my father, if the mail arrives on time. So please don't forward this to him…
---