Becoming Duchess Goldblatt, "a debut memoir and joyful romp," will be published anonymously by the author behind the beloved Twitter account. The book tells two stories: that of how a writer deep in grief rebuilt a life worth living through the creation and embrace of her alter ego, and the story of Duchess Goldblatt herself, a bright light in the darkness of social media. Fans around the world are drawn to Her Grace's voice, her wit, her life-affirming love for all humanity, and the fun and friendship of the community that's sprung up around her.
Here's the cover!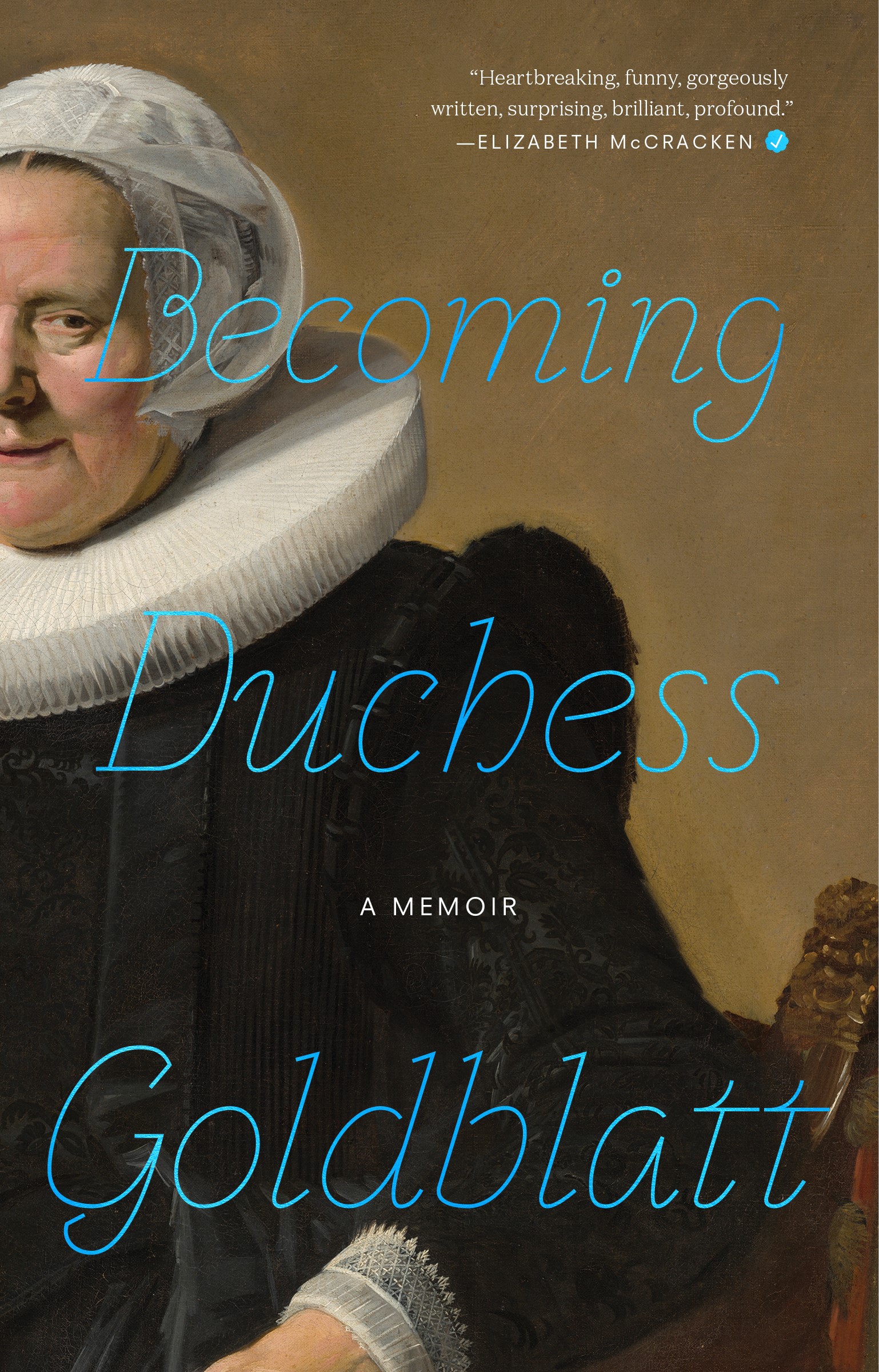 "The only way to be reliably sure that the hero gets the girl at the end of the story is to be both the hero and the girl yourself." — Duchess Goldblatt
From Houghton Mifflin Harcourt's publisher, Bruce Nichols: "Duchess Goldblatt's daily messages offer a tropical island of warmth, wisdom, and humor amidst the raging ocean of Twitter. The story behind the Duchess, told by her creator and herself, is even more affirming and inspirational—the Duchess saved herself while helping to save us all."
In case you're (somehow) unaware of The Duchess, her fans include singer songwriter (and former-Julia Robert-spouse) Lyle Lovett:
Whenever @duchessgoldblat followers gather, they always talk about how funny and clever and kind Duchess is. Let's review facts about Duchess she herself has revealed: Duchess Goldblatt is fictional. She exists only on Twitter.

— Lyle Lovett (@LyleLovett) October 12, 2018
Becoming Duchess Goldblatt is due out from HMH in July 2020.