Endless Plastic, Eco-Sorrow, and Disappearing Islands: Climate Readings for December
Poetry, Dystopian Fiction, and More Recommendations
From Amy Brady
This year marks the five-year anniversary of the Paris Agreement, but the world is not on track to meet the agreement's goal to keep planetary warming below 1.5 degrees Celsius. Some global leaders—like those in the UK—are meeting this month to discuss what actions can be taken in the immediate future. But with COVID-19 still gripping the planet, larger conversations involving leaders from other nations are on hold until at least late 2021.
In the meantime, writers, journalists, novelists, and poets are working to keep the climate crisis front and center in a year that experienced so many other crises. Why prioritize climate? Because, as Mary Heglar put it so succinctly in Rolling Stone, climate change is a "threat multiplier." Its effects don't happen in a vacuum—they exacerbate all of our other problems, from racial injustice to economic inequality. We can't tackle any of our systemic issues if we're not working on climate change.
This month, I'm listing five books hitting shelves in December that, together, help show the range of climate change's impacts, what we can do as individuals to help mitigate those impacts, and why we should also take time to pause and reflect on the sorrow that consumes so many of us who see what's happening to Earth and grieve for all that's already been lost.
*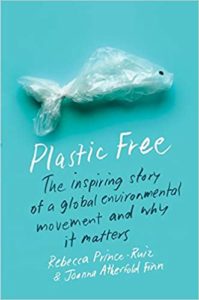 Rebecca Prince-Ruiz and Joanna Atherfold Finn, Plastic Free: The Inspiring Story of a Global Environmental Movement and Why It Matters
(Columbia University Press)
Even for those of us who care deeply about environmental problems, it's sometimes hard to know how to help. Prince-Ruiz models one way forward in Plastic Free, the story of how she challenged herself and a small group of people to go plastic free for an entire month. Since then, the Plastic Free July movement has grown to a community of more than 250 million in more than 170 countries. The book explores how her campaign effectively reached so many people, how research shows what happens to our plastic waste, and how and why we need to reduce the massive size of Earth's plastic problem. Including inspiring interviews with experts and activists, Plastic Free provides small, practical steps to take toward making big change.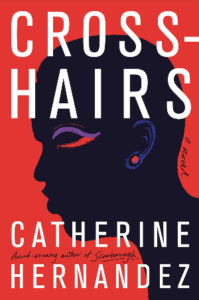 Catherine Hernandez, Crosshairs
(Atria Books)
Climate change isn't the central concern of Hernandez's dystopian novel, Crosshairs, but rather a driving force for other large-scale systemic problems like white supremacy. The book is set in a near future, when an authoritarian regime forces communities of color, the LGBTQ, and the disabled into labor camps. A resistance forms, including a hero named Kay (born Keith) who describes himself as a "Queer Femme Jamaican Filipino man." A fierce and thrilling story follows as Kay joins other resisters to plan an uprising. Crosshairs makes clear that crises rarely occur in isolation, and that the climate crisis in particular exacerbates all others.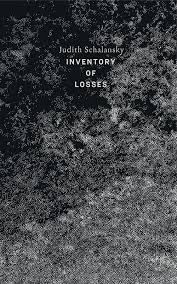 Judith Schalansky trans. by Jackie Smith, An Inventory of Losses
(New Directions)
An Inventory of Losses is another book whose focus isn't directly on climate change. But its themes of loss and grief speak profoundly to so many of us concerned with the fate of the planet. Each of the book's twelve chapters explores the history and meaning of an object, place, or animal that no longer exists except in memory or fragmented form: the seven books of Mani, the love songs of Sappho, the sunken islands of Tuanaki. Most moving is the chapter on the Caspian tiger, which roamed much of the Middle East and Central Asia before going extinct in the early 2000s. Written in German by Judith Schalansky and adeptly translated into English by Jackie Smith, An Inventory of Losses reminds readers why we need to protect what we have now—before it's too late.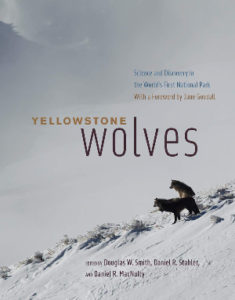 Ed. by Douglas W. Smith, Daniel R. Stahler, and Daniel R. Macnulty, Yellowstone Wolves: Science and Discovery in the World's First National Park
(University of Chicago Press)
This year marks the 25th anniversary of one of the largest and most successful conservation efforts in modern history: the reintroduction of wolves into Yellowstone National Park. This gorgeous book explains why wolves were eradicated from the park when it opened nearly 70 years ago, and how their reintroduction fundamentally changed the park's ecosystems for the better. Edited by the people responsible for studying and managing the wolf reintroduction project—and with a forward by Jane Goodall—Yellowstone Wolves is a must-read for anyone interested in wildlife or conservation. The text is accompanied by stunning, full-color photographs and an online documentary by Bob Landis, perhaps best known for his work with National Geographic.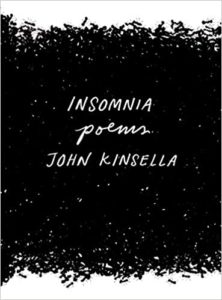 John Kinsella, Insomnia
(W. W. Norton & Company)
Written by John Kinsella, professor of literature and environment at Curtin University and author of more than 30 books, Insomnia is an urgent and powerful poetry collection. In experimental verse, Kinsella angrily protests humanity's simultaneous destruction of nature and denial of imagination. The collection vibrates with anger and sorrow, but also empathy. It's a reminder of the power of poetry to focus our attention and galvanize us to action.
---