East Bay Booksellers: 10 Small Press Books You Should Read
From Leonora Carrington to Tongo Eisen-Martin
As the nation's only nonprofit distributor, Small Press Distribution is dedicated to getting small press literature to the people who want to read it. As such, we're grateful to our main customers—indie bookstores—the outward-facing purveyors who present our books to the public with flair and aplomb. To celebrate the great individuality of our favorite indie stores across the country, SPD's asked a few of them to shine a monthly spotlight on ten of their favorite SPD-distributed titles. This month, we're excited to host Oakland bookstore East Bay Booksellers.
This fall, DIESEL Bookstore in Oakland, California became East Bay Booksellers. We didn't make a huge fuss about it. For over 27 years our store has been known as a place small and independent presses would be displayed and hosted. Suffice it to say, if that's changed at all, it is that we now strive to do so even more prominently. There's no greater bookselling pleasure than when a small press is one of our bestsellers. Here are some titles we've been particularly excited about: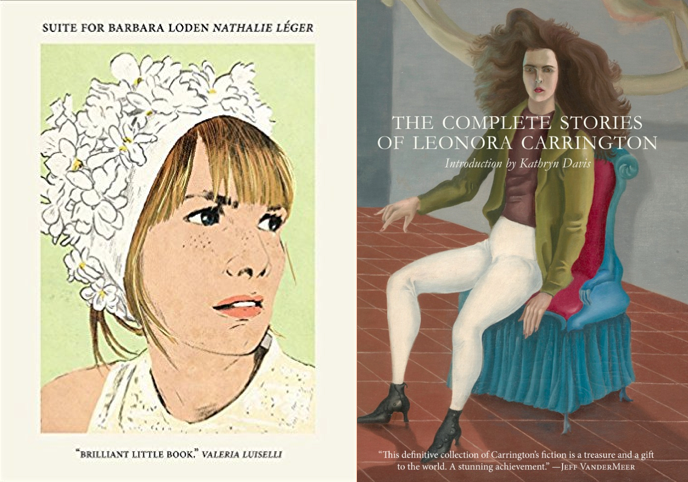 Nathalie Leger, Suite for Barbara Loden and Leonora Carrington, The Complete Stories of Leonora Carrington
(Dorothy Project)
We're half-stunned / half-excited when we meet people who haven't yet heard of the Dorothy Project. They're not a secret anymore, garnering reviews in major publications, but their devotion to keeping it small makes them feel like a beautiful bookseller secret. Eventually, there will be tiny pop-up stores only selling their books, and it will bring down Amazonian giants! There will be much cheering. So much has been said already about both Suite for Barbara Loden and The Complete Stories of Leonora Carrington, that all the descriptions threaten how utterly pristine they both are. Each is a tiny miracle that changes the way one sees the world.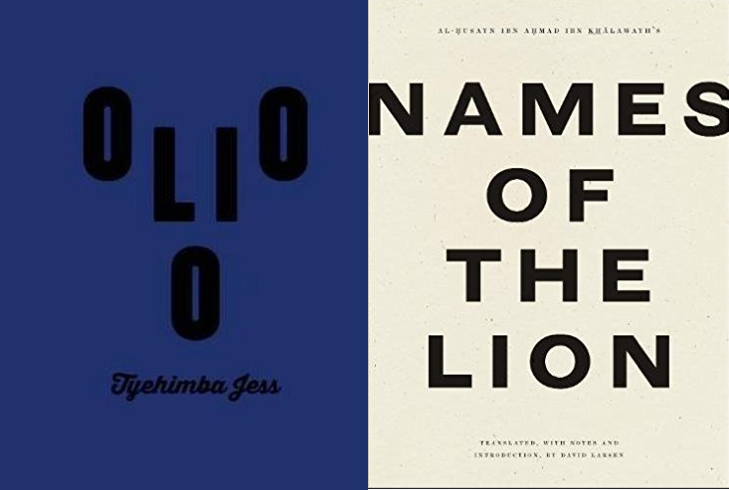 Tyehimba Jess, Olio and Ibn Khalawayh, Names of the Lion, tr. David Larsen
(Wave Books)
Similar prize for Wave Books. Those gorgeously Spartan brave white covers catch the eye and the language within the tongue. Olio is unlike anything else I've ever read. How often does a person get to say that? It's a mash-up of sonnet, song, and story, and neither the fiction nor fact of American history looks the same again. A celebration of the works, lives, and defiance of African American artists and musicians who suffered (then and today) minstrelizing stereotypes. It is an education and encyclopedia. Names of the Lion, appropriately, is a different beast entirely. Part cultural studies piece, part paean to translation, it is imbued with a poetry that Larsen insists was not intentional to its creator. The versatility of language faces down the regal ferocity of the lion Ibn Khalawayh identifies in his 400 epithets, and language does not blink.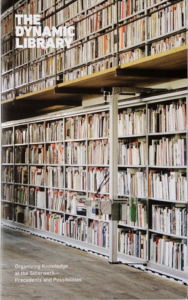 Ariane Roth and Marina Schutz, Eds., The Dynamic Library: Organizing Knowledge at the Sitterwerk—Precedents and Possibilities
(Soberscove Press, 2015)
A collection of essays about the organization of knowledge has no right to be so compelling! And yet, in this age where there's so much information swirling about, organizing it is all is all the more imperative. There is something deeply satisfying about the rigor with which they reflect on what such an organization looks like and means, and the role of chance and change in our attempts at categorization. Such a lesson extends far beyond our bookshelves.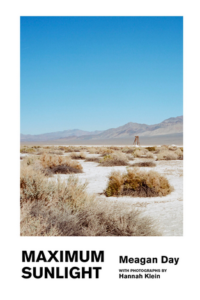 Meagan Day, Maximum Sunlight
(Wolfman Books, 2016)
Meagan Day's magnificent study of Tonopah, Nevada may not make you want to visit so much as remind you that there are so many Tonopah, Nevadas. Journalistic superstars have been made this year about the wayward eccentricities and isolationism of rural white poverty, but I would take Day's book over just about any of them so far.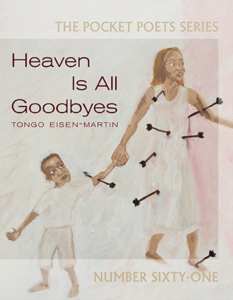 Tongo Eisen-Martin, Heaven is All Goodbyes
(City Lights Publishers, 2017)
If you've heard Tongo Eisen-Martin read before, it's hard not to hear him all over again as you read his work. There is a musicality to his performance, and it's fed by the language he puts on paper. This is radical black poetry— it's important American poetry. It's Coltrane, Ginsberg, and Gil Scott-Heron, all alive again…having never died. It's being human and fragile. It's resisting arrest. It's living and breathing against all the forces of law and order, that would prefer you'd not.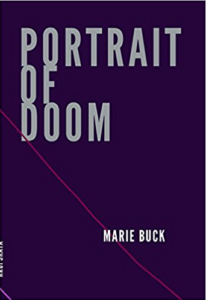 Marie Buck, Portrait of Doom
(Krupskaya, 2015)
We are suckers for manicured poetry, for militant poetry, for starkness … and Buck delivers. Not to say that it is simple or easy. She builds these complex worlds full of anti-heroes with flecks of capitalist familiarity. It's like glimpsing into the minds of a gang of teenagers living in an abandoned shopping mall, Wet Seal name tags still pinned to their polos. There's an urgency here we keep returning to.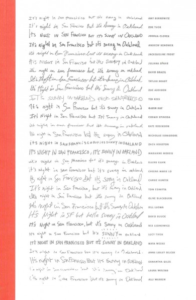 Joel Gregory & emji spero, Eds., It's night in San Francisco but it's sunny in Oakland
(Timeless Infinite Light, 2014)
This wonderful collection of East Bay poetry is like scream in the dark: "We're still here, dammit!" The techies haven't yet developed an app to make poetry obsolete, and the landlords haven't yet priced out all the poets. Anthologies become dull when they're no longer unruly snapshots of a moment, and moments are always on the brink of passing. These sixty poets declare, "Yes, but not yet."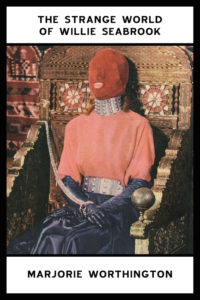 Marjorie Muir Worthington, The Strange World of Willie Seabrook
(Spurl Editions, 2017)
We've likened Spurl Editions to NYRB's neck-tattooed, wild-card of a cousin. Like so many smart small presses, they've adopted an identifying design that captures its audience. Spurl delights in difficult figures, for whom neither sympathy nor cheering are appropriate. This is surely the case with Willie Seabrook. His former wife chronicles his sadism, and reflects on the ability of such people to draw others into their decay.
---