Dorothy Parker: Political Activist, Melancholic, Bootleg Scotch-Drinker
Life is Long, Wit is Brief
A paradox applying to those artistic creators whose large reputations rest on a very small output is that many of them lived long lives: Catullus was 70 when he died, Duparc, 85, A.E. Housman, 77 and Dorothy Parker, 73. The exiguity of their output has not been due to any brevity of lifespan, but to other reasons.
In the case of Dorothy Parker (1893-1967), her restricted oeuvre is ascribable to the egregious disorder of her life, to her efforts to overcome this disorder with the help of the Scotch bottle, and, perhaps, to the fact that her main creative period was almost exactly that of the Prohibition era in America—1920 to 1933—so that the "Scotch" she was drinking wasn't even the real thing, but inferior bootleg.
A little biography is necessitated by the efflux of time, though her stories and poems have plenty of the autobiographical about them, and a recent film served as a reminder to those (and there are Americans among them) who have forgotten who she was or who have twinned her inextricably in their minds with Ogden Nash. Those who already love her will welcome the fact that she kept up a rapid-fire commentary on her life, which she delivered with mordant relish, and which gives a far more trenchant portrait of her than any approximation by another could possibly do.
Here, then, is Dorothy Parker, as far as possible in her own words.
*
She was born Dorothy Rothschild on 22 August 1893, two months premature: "The last time I was ever early for anything." Her father was not one of the banker Rothschilds; he was a successful Jewish garment manufacturer in New York. Her mother died when she was four, and she was educated at a Catholic convent in the city which "taught me only that if you spit on a pencil eraser, it will erase ink. I remember little else about it except the smell of the oilcloth and the smell of the nuns' garb." Of her early poetic efforts, she wrote: "I have slogged along in the exquisite footsteps of Miss Edna St. Vincent Millay, unhappily in my own horrible sneakers. Just a little Jewish girl trying to be cute. Miss Millay did a great deal of harm with her double-burning candles. She made poetry seem so easy that we could all do it—but of course we couldn't."
She joined Vanity Fair in 1917: "My boss is an idiot, and the rest of the staff is four young men who go to pieces easily. Even when they are in the best of health, you have to stand on their insteps to keep them from flying away." Fortunately Robert Benchley was to prove her equal. They shared a tiny office: "An inch smaller and it would have been adultery."
By 1919, she, Benchley and Robert Sherwood had instituted the famous Round Table lunches at the Algonquin Hotel on West 44th Street. "It was no Mermaid Tavern, I can tell you. Just a bunch of loudmouths showing off, saving their gags for days, waiting to spring them. The whole thing was made up by people who'd never been there. And may I say they're still making it up?"
She gave up her job as book reviewer on the New Yorker on the ground that "it cut in too much on my reading."
She had married, in 1917, when she was 23, an alcoholic stockbroker called Edwin Pond Parker. By 1922 she was separated from him, shrugging off an abortion in the same year with the words: "It serves me right for putting all my eggs in one bastard." In the 20s and early 30s she tried out several handsome young film stars as lovers, honing her one-liners on them as she went along: "Ah yes, his is the hue of availability!" "Poor John, his body went to his head."
She traveled, too, meeting James Joyce in Paris in 1926 and finding him taciturn: "He's afraid he might drop a pearl." In Monte Carlo in the same year she was refused admittance to the casino because she wasn't wearing stockings: "So I went and found my stockings and then came back and lost my shirt."
But she also tried four times to commit suicide, sardonically summing up her own incompetence and her subsequent philosophy (though she lost sight of it from time to time) in the famous poem "Résumé."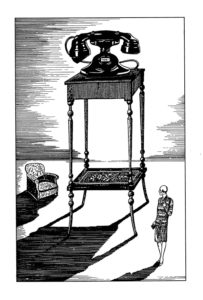 In 1928 she gave up her job as book reviewer on the New Yorker on the ground that "it cut in too much on my reading," and in 1934 she married again—Alan Campbell, an actor eleven years her junior. "An ideal husband? An English-tailored Greek god, just masterful enough to be entertaining, just wicked enough to be exciting, just clever enough to be a good audience." They settled in Hollywood, where they floated in and out of matrimony (out in 1947 and 1951, in again in 1950 and 1961) and became as rich as could be expected, given her name and his modest talent. When they were apart she was not unduly concerned: "Oh, don't worry about Alan. Alan will always fall on somebody's feet."
She hated Hollywood. Getting an interview with Cecil B. DeMille was, she said, "like riding a camel through the eye of a needle," and she found it painfully lonely after the camaraderie of the Round Table days: "Unless someone comes near my office, I'm going to write MEN on the door."
In 1963 Alan died, and she returned to New York to spend her last years in an obscure hotel: "the kind of hotel where businessmen install their mothers and then run. My fellow guests take excellent care of themselves, and may look forward to a good 20 years spent doing what they are doing at present, which is nothing at all."
In the 1950s an English journalist interviewed her there, where she lived alone except for a pet poodle, and found her "very small, her black hair shingled in the 20s style. She was wearing a 'Bohemian' blouse covered in multicolored cross-stitching." She seemed intensely sad and in need of encouragement, finding it hard to believe that anyone would still be interested in her.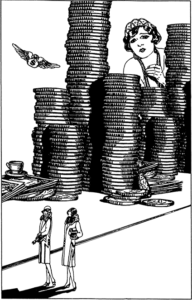 She died in the same hotel in 1967, leaving an estate valued at no more than $20,488 net. Her residuary legatee was The National Association for the Advancement of Colored People.
More, it seems, from a wish to be in the swim than from any deep conviction, Dorothy Parker leaned politically towards the left. She was arrested in 1927 for demonstrating against the trials of Sacco and Vanzetti, two left-wing agitators who were executed—almost certainly wrongly—for a payroll murder. In 1937 she visited Spain during the Civil War: "The 1930s were progressive days. We thought we were going to make the world better. I forget why we thought it, but we did."
"

We thought we were going to make the world better. I forget why we thought it, but we did."
In Hollywood she helped to found the Hollywood Anti-Nazi League, and, in 1952, during the McCarthy era, found herself under formal investigation by the FBI. Her attitude was characteristic: "Listen, I can't even get my dog to stay down. Do I look to you like someone who could overthrow the government?" Her comments on her own craft were few and off-hand: "I haven't got a visual mind. I hear things," she said. And "Wit has truth in it. Wisecracking is simply calisthenics with words." And "Oh, I said it all right. You know how it is. A joke. When people expect you to say things. Isn't that the way it is?"
She was always ready to indulge in horseplay with words. Challenged to produce a sentence with the word "horticulture" in it, she replied instantly: "You can lead a horticulture, but you can't make her think." The word "opium" prompted: "I opium mother is better today," while the loss of her garter at a sophisticated New York party was greeted with: "Nearer my garter Thee."
Her political involvements did not leave her unscathed and if her instinct for mockery and self-mockery often got the better of her, she was able to realize it. From Spain in 1937, she wrote: "I heard someone say, and so I said it too, that ridicule is the most effective weapon. I don't suppose I ever really believed it, but it was easy and comforting, and so I said it. Well, now I know. I know that there are things that have never been funny and never will be. And I know that ridicule may be a shield, but it is not a weapon."
In the Collected Dorothy Parker, her work amounted to thirty short stories, two hundred poems and fifty theatre and book reviews. None of the stories exceeds 10,000 words—the length of an average Sherlock Holmes short story. Several, like "The Lovely Leave" and "Here We Are," are glorified duologues, and a further five are one-sided telephone conversations or soliloquies. What other writer has achieved such mastery in this exacting genre?—they are superb revue and radio material, requiring the minimum of directional tampering.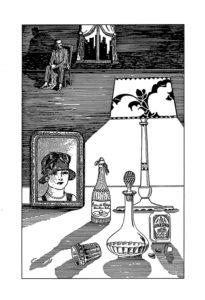 Of the poems, none is more than forty lines long and many of the best are less than ten. They originally appeared in three separate collections, Death and Taxes, Enough Rope, and Sunset Gun. Their themes are mostly unrequited or misdirected love and their versification is highly polished—the general effect is of a rather less despondent, female Houseman. The brilliance and quotability of her shorted epigrams has unduly overshadowed the merits of some loner and more deeply felt poems: try "Requiescat" or "Incurable" for reading aloud.
There are few reviewers, apart from Virginia Woolf, whose words continue to bite so many decades after they were first written—often against the clock. Dorothy Parker's book reviews were highly subjective, showed no scholarship, little literary discernment, and scant evidence for her having read any other books at all apart from those of her declared contemporary disgruntlement which pervades these pieces gives a satisfaction of its own to the reader.
That, then, is the sum total of her work—an undeniable 20th-century classic, epitomized by the American wise-crack, underpinned by Jewish melancholy. A clever analyst could no doubt tell you how much or how little her stories and poems owe to the death of her mother when she was four, but it is doubtful if anyone could really explain why they continue to give instant pleasure to so many. We are back with Willa Cather when she wrote about Katherine Mansfield: "A first-rate writer can only be experienced. It is just the thing in him which escapes analysis that makes him first-rate."
__________________________________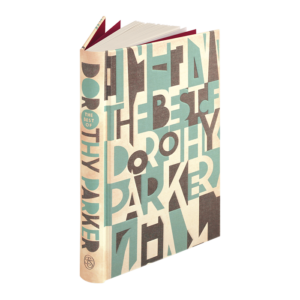 Introduction by Mervyn Horder, Copyright © The Folio Society edition of The Best of Dorothy Parker.
---