Children's Books That Double As Self-Help: A Reading List
J.M. Farkas Recommends Picture Books That Soothe, Inspire, and Transform
By now you've probably ditched your 2022 resolutions, and you're certainly not bothering with that manifesto on manifestation your mother passively-aggressively annotated. So what to do when your Zoom therapist is on another vacation funded by your mental health struggles, and you're feeling like a shell of a human being? Lucky for you, I've got a Life Hack that not only saves time, but also the embarrassment of your one-night stand judging that self-help stack on your bedside table—read a kid's book. Picture books aren't just for parents administering "Literary Benadryl" at bedtime—they're essentially Cliffs Notes for personal growth. The best ones are 32-page master classes, chock-full of practical and profound takeaways to transform you into a more evolved person, soothe you through life's unruliest difficulties, or just inspire you to get out of your goddamn sweatpants and get through another dang day.
When You're Feeling Pessimistic About the Future…
Read There Must Be More Than That! by Shinsuke Yoshitake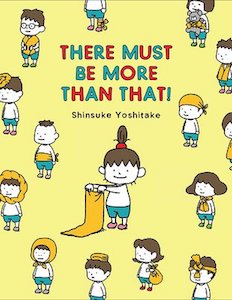 What's impressive about this book is that it doesn't hold back. Our protagonist's schadenfreude-y older brother spins out a litany of possible future disasters—alien invasions, food scarcity, plagues, wars. Thankfully, their grandma (a true OG) is there to remind them that there are unlimited possible futures, and you can choose to focus on the best ones. This book spins out into a hopeful inventory of potential amazingness where you can eat daily hotdogs and bullies get abducted by aforementioned aliens. There's also an epic list of 29 ways to eat an egg. "Belly Button Egg" will, no doubt, land on your culinary bucket list.
Bonus-Book: If you forgot what optimism is, Dave Eggers has got your back. Tomorrow Most Likely, illustrated by Lane Smith, offers even the most skeptical reader a manageable approach to reframing a doom-and-gloom perspective. Cataloging both ordinary and extraordinary things you can look forward to (a sky that is likely blue, the smell of an unseen flower you can't quite name, a squirrel named Stu), Eggers's work is witty and staggeringly feel-good.
When You're Sadder Than an Adele Song…
Read's Layla's Happines by Mariahadesssa Ekere Tallie, illustrated by Ashleigh Corrin
Leave it to a seven year-old to teach you more about happiness than a Positive Psychology expert. Our protagonist, Layla, is all Good Vibes as she bestows the reader with the eyes of a precocious child, seeing the world with delight and wonder, emphasizing a love of family, friends, and nature. The full moon is one of Layla's favorite things because "it sits in the sky like a wish flower's sister." This incredibly swoony book teaches you to relook at your surroundings and appreciate life's simple pleasures, ie. eating spaghetti sans fork.
If You're Epically Stuck…
Read Girl on a Motorcycle by Amy Novesky, illustrated by Julie Morstad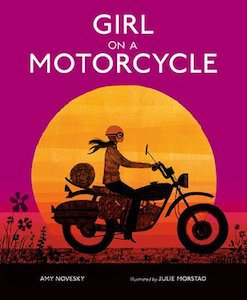 Now that your kitchen table doubles as a home office, it's inevitable to feel (mentally and physically) claustrophobic, itching with wanderlust. But with flying devolving into the Wild West, and your big getaway consisting of a stroll down the ice cream aisle, it's time to get creative. You can still traverse the globe with French badass, Anne-France Dautheville, the subject of this magnificent picture book biography. Dautheville was the first woman to embark on a solo journey across the world on her motorcycle (packing a bikini, sharp knife, and blank book). Julie Morstad's stunning visuals blow the wind through your hair as you tag along through Afghanistan and Turkey, and Novesky's gorgeous prose is proof that a great book can really take you anywhere.
If You're Grief-Stricken or Lost Someone You Love…
Read Rabbit and the Motorbike by Kate Hoefler, illustrated by Sarah Jacoby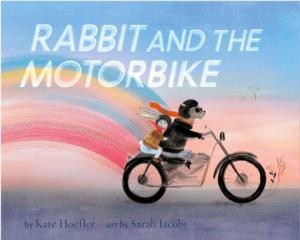 No fun heading for this one, because, well: death. But do note: another biker book. Who knew motorcycles were such great vehicles for exploring the complexities of humanity? In all seriousness, this is one of the most moving and affecting picture books I have ever encountered. When Rabbit loses his only friend, Dog, he discovers his adventurous BFF left his beloved motorcycle behind. Broken open by grief, the semi-agoraphobic Rabbit hits the highway on Dog's hog and honors his canine friend by living life and finally—feeling alive. You'll kvell when Rabbit howls at the moon, "wild and wondrous––and full of stories of his own." Hoefler is not only a gifted poet, but an empathetic demolitionist. She shatters your heart, but pieces it tenderly back together. Pro-tip: pack 10,000 tissues.
Bonus-Book: The Good Song by Alexandria Giardino and illustrated by Penelope Dullaghan, is another tremendously touching book about loss and the power of creativity in the face of grief, in which a little boy must grapple with the sudden death of his musical grandfather. This aloha-infused story gives a fictional behind-the-scenes of the evocative mash-up of "Somewhere Over the Rainbow" and "What a Wonderful World" by Hawaiin musician, Israel "IZ" Kamakawiwo'ole. The Good Song stays with you like an unforgettable lullaby.
When You're Seeking Inner Peace but the Xanax Ran Out…
Read A Little Space for Me by Jennifer Gray Olson
For the perpetually Zen-less, here's a clever, high-concept take on carving out Me-Time, literally, metaphysically, and artistically. When our bespeckled, nameless protagonist deems life to be overwhelming and "too much for no reason at all," she proactively finds space––actually capturing a black starry sky in a tiny jar. She continues to amplify her space by acquiring more jars and transforming them into galactic murals until she unearths inner stillness and that coveted perspective shift. The art is stellar and the story, enlightened. It's just what you need to embrace mindfulness in a non-culty way.
If You're Deficient in Vitamin B (aka Bravery)…
Read Courage by Bernard Waber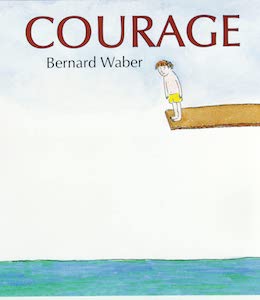 The late and great author and illustrator, Bernard Waber, created a cover that perfectly captures your impending existential meltdown via the visual metaphor of standing on the high dive, contemplating the unknowable waters below. Flip open the pages to find a lexicon of courageousness, listing both nuanced and everyday ways to be brave. Courage is explaining the rip in your brand new pants. Courage is a blade of grass breaking through the icy snow. Courage is starting over, holding on to your dream, and sometimes having to say goodbye. The last line is so earnest and earned, I feel compelled to spoil it. Now's your last chance to look away: "courage is what we give to each other."
Bonus-Book: Calling all fear-based control freaks and routine junkies: The Creature of Habit by Jennifer E. Smith and illustrated by Leo Espinosa is the super-charming story of a pineapple-addict on the Island of Habit who needs the very same ass-kicking you do to bust out of your rut of sameness. This book is like a shiny, tiny TED Talk, endorsing Joy Hunting and the glorious "madness" of trying something new (preferably with a sidekick).
When You're Guilt Ridden But Can't Bear Self-Forgiveness…
Read The Bear and the Moon by Matthew Burgess, illustrated by Catia Chien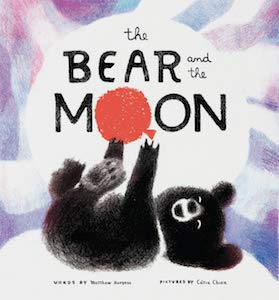 Prepare to be devastated (by more than cringey bear punning). There's no denying the emotional wallop of following the journey of this cute carnivore and his squishable friend, a red balloon on a silver string. As in many great love stories, things do not end well for this star-crossed duo, and Bear will learn to endure the regret and sorrow of an irreversible mistake. Confession: this is one of my most cherished picture books, glittering with solace and grace grown-ups tend to deny themselves. You'll be balloons over the moon for this bittersweet story of self-acceptance and remembering your own goodness.
If You Kinda, Sorta Hate Yourself…
Read I Love Me by Sally Morgan and Ambelin Kwaymuliina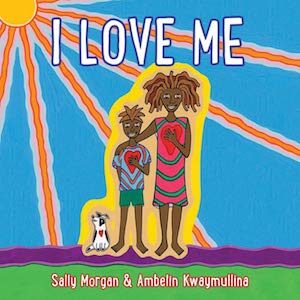 Ah, the elusiveness of self-love. If scrawled mantras on Post-Its aren't cutting it, crack open this lovely spine. Each page includes a quirky-cute way to adore yourself. If you've gained the Quarantine Fifteen, this book's got you covered: "I love me short and fat and tall and thin. And I love, love, love me when I grin." Want to high-five your Inner Performance Artist? No sweat: "I love the way my toes make art." Ultimately, a celebration of confidence and self-worth, this work is a standout because the creators are Aboriginal Australians, and the art reflects their culture and people. Double the love for a book that's an ego boost, but more importantly, one that showcases under-represented artists.
---