Bo-Young Kim on Finding Unlikely Sci-Fi Influences
From Herman Hesse to Tezuka Osamu
Western works of science fiction were not easily accessible in translation in South Korea until recent years. The country was ruled by a succession of military dictatorships until around 1992, and before that time, South Korean culture had been surveilled through a state censorship system that had been first devised by the Japanese government during the colonial era of 1910 through 1945. It has thus been only for two or three decades that South Korea has had a thriving science fiction and fantasy cultural scene, which first began to develop on the internet. Without a full appreciation of this history, critics inside and outside South Korea often wonder at the little exposure that the country has had to Western science fiction culture.
All this meant that, during my formative years, the inspiration for my writing came from mainstream literature on the one hand and from the fantastic and speculative world of manhwa on the other. I like to think that I learned from Herman Hesse how to express a literary vision and from manhwa artist Kim Jin how to appropriate Korean history and myths for my own storytelling. Plus, I have always been a big fan of Agatha Christie's detective fiction.
With the exception of Hesse, the below list includes my favorite works of science fiction. All five books have one important thing in common: in different ways, they each can be read as centered on the recreation of an ancient myth into a modern tale.
*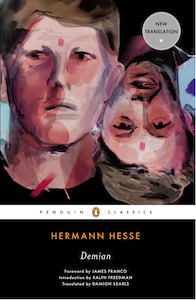 Hermann Hesse, Demian: The Story of Emil Sinclair's Youth
(Penguin Group)
I think that Hesse taught me the attraction of philosophical fantasies as well as the joy of expressing them in words. "The bird fights its way out of the egg. The egg is the world. Who would be born must first destroy a world. The bird flies to God. That God's name is Abraxas." Hesse may or may not have learned about Abraxas from Carl Jung's Seven Sermons to the Dead—the god encompasses in its divine character the dark half of the world, the half that is repressed. Through Demian, I learned to accept the world as it is, in its undivided wholeness, and to control the urge of too quickly telling good from evil. I also responded strongly to the novel's undercurrent of Taoist individualism, including the idea that the self is one with the universe. Indeed, to this day I tend to regard Demian as a modern scripture in its essence.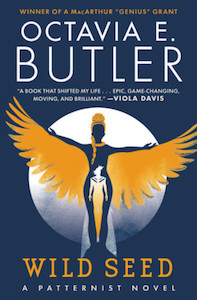 Octavia E. Butler, Wild Seed
(Grand Central Publishing)
Butler's novels opened my eyes to why Western science fiction had often made me feel uncomfortable. So much of it, so many of its classic novels, speak in the language of the conqueror and the ruler. Such domineering standpoints—and the sensibilities thereof—are so conventionalized that they seem ingrained in the subconscious. Even the more conscientious writers, try as they might, would at most manage to achieve the viewpoint of a "benign conqueror."
As a citizen of a former colony, however, I cannot help but empathize with the conquered and the exploited. Butler's Wild Seed is a mythical tale about survival through repeated cycles of exploitation. It shows that survival requires strength, and also that strength has nothing to do with conquest. When I first read Butler's novel, I was deeply moved. And I felt that, if I were ever to emulate any Western science fiction writer, it should be her.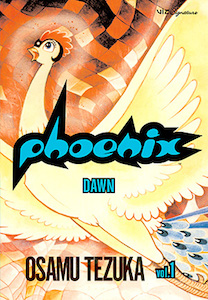 Tezuka Osamu, Phoenix
(VIZ Media)
I first encountered Tezuka Osamu's work in my youth, and I became a big fan of both Astro Boy and Buddha. Japanese cultural products were technically banned in South Korea until 1998, but many manga and animation works circulated anyway. Tezuka taught his viewers that robots need not be the enemies nor the slaves of humans. He taught viewers like me that robots can be friends.
I read Phoenix in my adulthood, and my writerly self fell deeply in love with it. The first episode, "Dawn," tells a genesis-like story that is followed up by a recounting of the apocalypse in the second episode, "Future." Since an end is always also a new beginning, the two episodes are cyclically connected. The other episodes either move forward in time from the genesis or backward from the apocalypse. In this epic, the world-building imagination of science fiction panoramically unfolds around the central theme of immortality.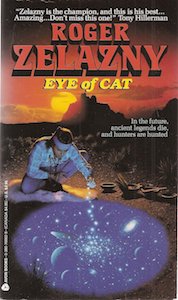 Roger Zelazny, Eye of Cat
(iBooks)
Excellently translated by Kim Sanghun, Roger Zelazny's works may fondly remind South Korean readers of their own tradition of martial arts fiction. Although Lord of Light is better known, my favorite novel by Zelazny is Eye of Cat. I find its fictional universe, which combines Navajo myth with Carl Jung's theory of the collective unconscious, to be spiritual and beautiful. And I love how the novel personifies things as well as animals. For the protagonist Billy, there is no distinction between the self and the Other. He is one with the world.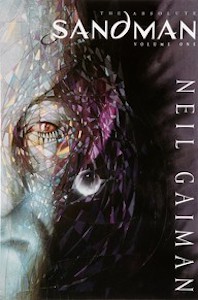 Neil Gaiman, The Sandman
(Vertigo)
Gaiman's graphic novel—one of the best to come out of the DC Comics universe—brims with personified ideas and concepts. Its protagonist, Dream, is at once great, pitiful, and lovable. His sister Death is warm, generous, and comforting. The Endless Tribe may have preceded all existences, but they are also nothing but someone's dream. They are cruel but also self-sacrificial. They are stern and yet friendly. A mythologically circular ending provides a fitting climax for this magnificent epic fantasy.
Translated by Sunyoung Park, associate professor of East Asian languages and cultures at the University of Southern California.
__________________________________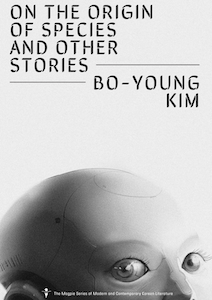 On the Origin of Species and Other Stories is available from Kaya Press. Copyright © 2021 by Bo-Young Kim.
---