Beasts, Bears, Seeds, and Spring: Your Climate Readings
for March
Amy Brady Recommends Five New Books That Engage with
the Climate Crisis
In the wake of the polar vortex that froze Texas's power grid—a phenomenon possibly strengthened by climate change—the UN Secretary-General warned that 2021 will be a "crucial year in the fight against climate change." The world's nations are collectively "way off target," he continued, in terms of meeting the 1.5 degree limit established by the Paris Agreement. If we sail past that limit, the planet's most vulnerable populations will experience even greater threats to their lives and livelihoods than they already are. "We have a moral obligation to do better."
While international policy-makers wrestle with how to enact change, journalists, novelists, and other writers continue to give narrative shape to the climate crisis. Their books help illuminate how we got into this mess, and what we can do to get out of it. This month, five books are hitting shelves that provide philosophical, scientific, historical, and artistic context for better understanding the crisis and the related issue of conservation.
*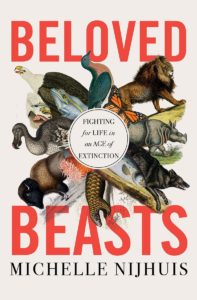 Michelle Nijhuis, Beloved Beasts: Fighting for Life in an Age of Extinction
(W.W. Norton & Company)
Written by an acclaimed environmental journalist, Beloved Beasts takes readers on a 150-year journey through the history of wildlife conservation. Nijhuis balances her storytelling to include highlights from well-known conservation figures like Rachel Carson as well as contributions by lesser-known taxidermists and 19th-century naturalists. The movement's most notable organizations, like the Audubon Society, are also explored. Lavishly researched, Beloved Beasts is a compassionate look at what humans have done—and need to do next—to protect the natural world.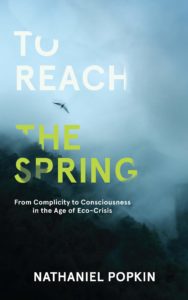 Nathaniel Popkin, To Reach the Spring: From Complicity to Consciousness in the Age of Eco-Crisis
(New Door Books)
In To Reach the Spring, Popkin writes "I believe it is our moral duty to leave the earth in better condition than how we found it and we have demonstrably failed." But he insists there's hope for the future. Combining memoir, moral philosophy, and lessons from the field of psychology, Popkin lays out a thoughtful path "to reach the spring," a future in which humanity has reassessed and corrected its relationship with the planet. This book, published on a micro press out of Philadelphia, is one of the most illuminating books I've read in a year about why humans are so resistant to making the social changes needed to mitigate the worst of climate change.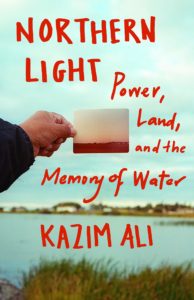 Kazim Ali, Northern Light: Power, Land, and the Memory of Water
(Milkweed Editions)
A child of South Asian migrants, Kazim Ali encompasses many identities. He was born in London, lived as a boy in Manitoba, then moved to the United States. Today he navigates life as a queer, Muslim man who often feels out of place. But that feeling started to evaporate when, one day, his mind turned to memories of Jenpeg, the small Manitoban town he once lived near. In Northern Light, Ali returns to the town, which is located near a hydroelectric dam on the Nelson River, surrounded by boreal forests. He finds the place embroiled in political chicanery and facing environmental destruction. As he learns more about the history of the community—and how he might join their fight—he senses he might finally have found a home. This lyrical memoir is a balm for the soul.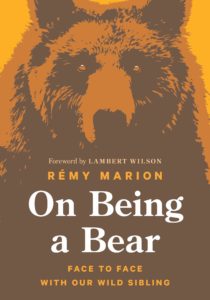 Rémy Marion (trans. David Warriner), On Being a Bear: Face to Face with our Wild Sibling
(Greystone Books)
Fans of Jane Goodall's work will thrill to Marion's On Being a Bear, adeptly translated from the French by David Warriner. The book is the result of Marion's four decades spent observing bears in the wild. He reveals exciting insights into bear behavior and tells stories about his own surprising encounters with the animals. A writer as well as a photographer and documentary filmmaker, Marion captures the bears with cinematic detail. This is a work of nature writing not to be missed.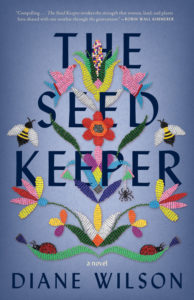 Diane Wilson, The Seed Keeper
(Milkweed Editions)
Named a "Most Anticipated Book of 2021" by Literary Hub, Minneapolis Star Tribune, and other outlets, The Seed Keeper is a deeply moving novel about a Dakhóta woman farmer who must confront the realities of climate change, capitalism, and the legacy of colonialism. Diane Wilson, who is of Mdewakanton descent, expertly weaves history and fiction to show how colonialism has long been a driver of environmental destruction. But the novel is also celebratory, a powerful and compelling ode to the resilience and wisdom of Indigenous cultures.
---