Bad Hollywood: A Reading List to Understand Harvey Weinstein's Twisted World
Ken Auletta Recommends Ronan Farrow, William Goldman, and More
In writing a biography of Harvey Weinstein, I became interested in what his behavior—and the years long tolerance of it by many powerful people—says about the entertainment industry. The silence of the Hollywood community and those who worked with him gave Weinstein a pass for four decades. The conformity and fear common in Hollywood's culture—like the protective "blue wall" of too many police departments, or the blame-the-press, or Rhinos, or partisan Democrats, by Trump supporters who ignore evidence of Donald Trump's lawless behavior—summons too little attention.
Here are eight books to read to understand the world in which Weinstein flourished.
*
Jodi Kantor and Megan Twohey, She Said: Breaking the Sexual Harassment Story That Helped Ignite A Movement
(Penguin Press)
&
Ronan Farrow, Catch and Kill: Lies, Spies, And A Conspiracy To Protect Predators
(Little Brown and Company)
While a biography veers in different directions, my work owes much to the sleuthing of the three journalists who first exposed Harvey Weinstein as a sexual predator—Jodi Kantor and Megan Twohey of the New York Times, and Ronan Farrow of The New Yorker. Each of them won a deserved Pulitzer Prize. Their subsequent books deepened their reporting, giving fuller voice to the women victimized by Harvey.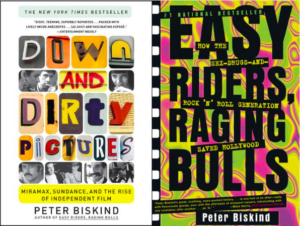 Peter Biskind, Down and Dirty Pictures: Miramax, Sundance, And The Rise of Independent Film
(Simon & Schuster)
&
Peter Biskind, Easy Riders, Raging Bulls: How The Sex-Drugs-And-Rock 'N' Roll Generation Saved Hollywood
(Simon & Schuster)
To get a sense of the independent movie movement that Miramax spurred, turn to Peter Biskind. He has written extensively and vividly about the impact of independent movies and the Disney-fication of Hollywood in two books that I leaned on.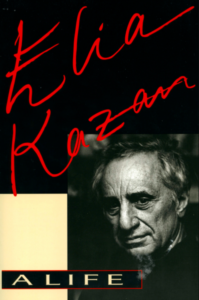 Elia Kazan, A Life
(Knopf)
I found Elia Kazan's autobiography particularly valuable, not just to understand a directorial genius, but to explain the male dominated culture that stretches back decades and features not just Kazan but early studio heads like Harry Cohn, Louis Mayer, Sam Goldwyn, and Darryl Zanuck who followed what he called "a simple rule and a useful one: 'Do I want to fuck her?'" To glimpse the role that sexual titillation—bare skins in movie trailers, plunging necklines worn on the red carpet by the most ardent feminists—Kazan instructs. For an autobiography, Kazan is tough to top.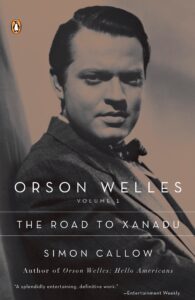 Simon Callow, Orson Welles: The Road to Xanadu
(Viking)
For a biography, Callow's book stands out. Like Kazan, Welles blazed with brilliant talent, and his career illuminates much about Hollywood, including the fakeness. "If you try to probe," he said, "I'll lie to you. Seventy-five percent of what I say in interviews is false. I'm like a hen protecting her eggs. I cannot talk. I must protect my work. Introspection is bad for me."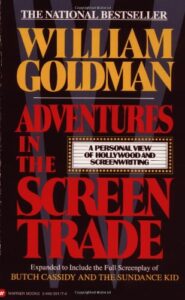 William Goldman, Adventures in the Screen Trade
(Grand Central)
William Goldman was a gold standard for writing screenplays, including Butch Cassidy And The Sundance Kid and All The President's Men. He also wrote a delicious book—Adventures in the Screen Trade—that leaves you with a sense that both the little and big emperors of Hollywood are also often fakers. He famously wrote, "Nobody knows anything … Not one person in the entire motion picture field knows for a certainty what's going to work. Every time out it's a guess—and, if you're lucky, an educated one."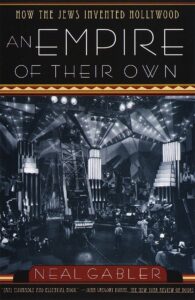 Neal Gabler, An Empire of Their Own: How the Jews Invented Hollywood
(Anchor)
To understand the early days of Hollywood and the shaping of a sometimes brutal culture, you can't do better than Neal Gabler's book. The proverbial casting couch is very visible in these pages. And while sexual abuse was prevalent, studio heads—unlike Harvey Weinstein—did not commonly rape their prey.
________________________________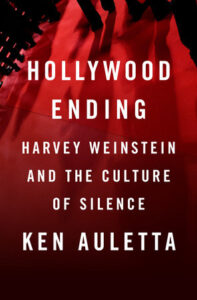 Hollywood Ending by Ken Auletta is available from Penguin Press
---