AudioFile's Best Audiobooks of October
A Month of Literary Listening

Each month, for your literary listening pleasure, our friends at AudioFile Magazine bring us the cream of the audiobook crop.
This month's trove of terrific titles includes Agatha Christie's The Murder on the Links (read by Alfred Molina and Simon Helberg), Sally Rooney's Beautiful World, Where Are You (read by Aoife McMahon), Ron and Clint Howard's The Boys (read by Ron Howard, Clint Howard, and Bryce Dallas Howard), Kareem Abdul-Jabbar's Black Cop's Kid (read by JD Jackson).
*
FICTION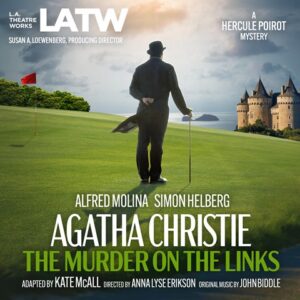 The Murder on the Links by Agatha Christie, Kate McAll [Adapt.] | Read by Alfred Molina, Simon Helberg, and a Full Cast
AudioFile Earphones Award
[L.A. Theatre Works | 1.5 hrs.]
This adaptation of a classic Christie whodunit to vintage radio drama format is absolutely delicious. Evocative music and portentous sound effects greatly enhance the fun, and the cast is superb. Many great actors have taken on the fussy little Belgian detective Hercule Poirot, but none better than Alfred Molina here. Kate McAll's script deftly compresses the puzzle into the length of a stage play, giving the actors ample scope to show off their dramatic chops while keeping the plot coherent. High praise to all.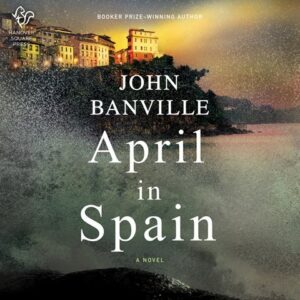 April in Spain by John Banville | Read by John Lee
AudioFile Earphones Award
[Harlequin Audio | 8.75 hrs.]
Banville has a novelist's ability to get inside the thoughts and feelings of his characters, and this plot has an inevitable but finely crafted ending. Narrator John Lee delivers a well-constructed, ably paced, and stylish performance of this elegantly written mystery. His portrayal of Banville's garrulous pathologist, Quirke, sets the tone. There are fine set pieces of corrupt politicos misbehaving, and the atmosphere of San Sebastian feels hot and wet.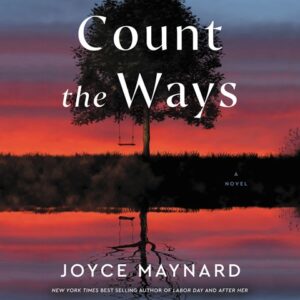 Count the Ways by Joyce Maynard | Read by Joyce Maynard
AudioFile Earphones Award
[Harper Audio | 15.25 hrs.]
Author/narrator Joyce Maynard's embodiment of her characters is disarming. Her performance reaches a profound level of intimacy that is moving and heartbreaking. Spanning decades, Maynard's story centers on Eleanor, who loses her parents at 16 in a vehicle accident. Eleanor channels her grief into a successful career as a children's author, eventually moving to a farm and settling into a life of genuine happiness with her husband and children. Yet tragedy and grief upend this world. Her performance adds depth and nuance.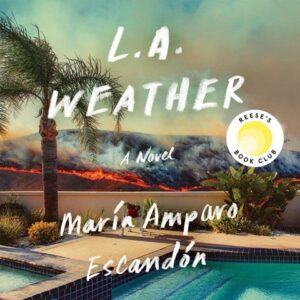 L.A. Weather by María Amparo Escandón | Read by Frankie Corzo
AudioFile Earphones Award
[Macmillan Audio | 10.45 hrs.]
Narrator Frankie Corzo's lovely smooth voice eloquently depicts the mostly female characters in this novel. She handles the high drama, emotional undertow, and cultural complexity of this story, set from January to December in 2016. Her Spanish readings—foods, names, places—are sensual. She shifts her voice ever so slightly as she expresses the inner lives of the Alvarados, a disintegrating Mexican American family in fictional Rancho Verde, where an ever-present drought causes them to leave their pool dangerously half-empty.
Beautiful World, Where Are You by Sally Rooney | Read by Aoife McMahon
AudioFile Earphones Award
[Macmillan Audio | 10 hrs.]
Narrator Aoife McMahon's voice makes the conflicts of Millennials beautiful in today's messy world. Author Sally Rooney presents a tableau of Irish friends—Eileen, Alice, Felix, and Simon—who wrestle with relationships, mental health, politics, and the purpose of life. McMahon's acting dexterity shows in seamless shifts between points of view, characters, and emotions. The listener won't soon forget a silk blouse caressed like a pet, freckled arms made pink by the sun, the coast of Ireland at nightfall, or the forgiveness of a best friend.
NONFICTION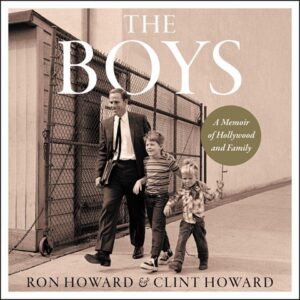 The Boys: A Memoir of Hollywood and Family by Ron Howard, Clint Howard | Read by Ron Howard, Clint Howard, Bryce Dallas Howard
AudioFile Earphones Award
[Harper Audio | 13.25 hrs.]
Entertainment icon brothers Ron and Clint Howard share a memoir that never strays far from being a sincere loving tribute to their late Midwest-born parents and grandparents for the values they instilled. With voices bright with high style and that special talent some actors have for making the conversation seem so intimate and direct, the tales of the Hollywood television and film industries of the 1950s, 1960s, and beyond are gently and effectively told.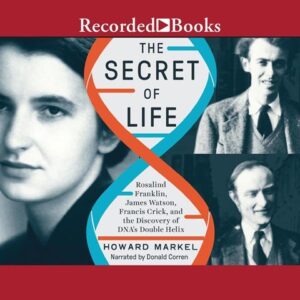 The Secret of Life: Rosalind Franklin, James Watson, Francis Crick, and the Discovery of DNA's Double Helix by Howard Markel | Read by Donald Corren
AudioFile Earphones Award
[Recorded Books | 15 hrs.]
Many listeners will feel growing indignation as this audiobook unfolds. James Watson has already told the story of how in 1953 he and Francis Crick discovered the structure of DNA. Their breakthrough, however, relied on crucial laboratory results stolen from X-ray crystallographer Rosalind Franklin. Expertly narrated with subtle grace by Donald Corren, refreshingly clear and easy to follow, here's a true-crime story as compelling as any whodunit.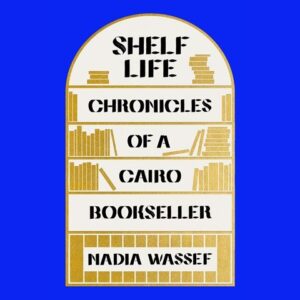 Shelf Life: Chronicles of a Cairo Bookseller by Nadia Wassef | Read by Vaneh Assadourian
AudioFile Earphones Award
[Dreamscape | 7 hrs.]
Listeners will delight in this memoir by the strong-willed and always opinionated Nadia Wassef, one of the co-owners of Diwan, a group of independent bookstores founded in Cairo in 2002. Narrator Vaneh Assadourian's lively cadences and emphatic tone perfectly suit this inspiring story. She brings forth the enthusiasm and feisty determination of this passionate advocate for intellectual freedom and women's rights. Assadourian's fluency with English, Arabic, and French words is impressive.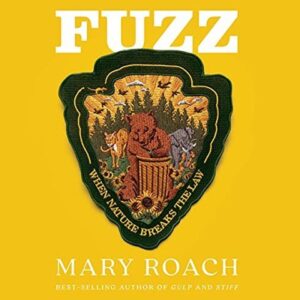 Fuzz: When Nature Breaks the Law by Mary Roach | Read by Mary Roach
AudioFile Earphones Award
[Brilliance Audio | 9.25 hrs.]
Roach is an observant and witty writer with an eye for detail and a passion for facts. She does a fantastic job narrating her wonderful new foray into science-related stuff. In this instance, she tracks nature's "law-breaking" interactions with the human world. Bears, birds, elephants, macaque monkeys, lethal plants, and more take her into the field around the world. Roach also re-creates accents, conversations, and speech patterns like the best mimic.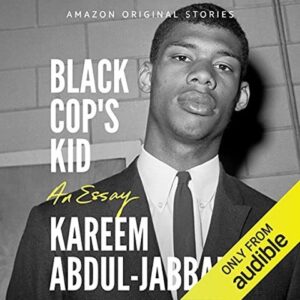 Black Cop's Kid: An Essay by Kareem Abdul-Jabbar | Read by JD Jackson
AudioFile Earphones Award
[Brilliance Audio | 1 hr.]
This short audiobook is a powerful commentary on civil rights and a tribute to athlete Kareem Abdul-Jabbar's father, a Black transit cop in New York City during the 1960s. Narrator JD Jackson gives listeners a talented portrayal of the preteen Kareem, who doesn't understand his father's friendly persona at work because at home he is quiet, and he wants quiet around him. Jackson's superb presentation gives listeners a full performance, complete with character portrayals.

---