At the Words Without Borders Globe Trot in Search of a Peach
Or, How to Say "Let's Dance" in 114 Languages
On the day when Trump threatened to end America's 150-year-old practice of including every child born on US soil in the benefits of citizenship, whether their parents are citizens or not, it was poignant to be at an event championing the work of writers from around the globe—and the work of the editors, translators, agents, literary scouts, rights managers, and other people in publishing who bring their writing to our ever-more-restrictive country. Words Without Borders celebrated its 15th anniversary this past Tuesday, October 30th, with a gala and a "Globe Trot." Although the Globe Trot was not, much to my disappointment, some sort of dance, the evening was a fitting celebration of an organization that has worked tirelessly to promote the ideals expressed by its name.
Words Without Borders was founded in 2003 by Alane Salierno Mason, Samantha Schnee, and Dedi Felman, joined soon after by Susan Harris. So far, it has published over 2,200 writers from 134 countries, from Afghanistan to Zimbabwe, and translated work from 114 languages, from Afrikaans to Yoruba. Some of these writers are now world-famous, like Elena Ferrante, Han Kang, and Svetlana Alexievich. Others, such as Olga Tokarczuk, are getting attention these days, and still others are the writers we'll all be talking about in a few years—the Peruvian writer Gabriela Wiener, perhaps, whose short story on the WWB website, "Three," translated by Lucy Greaves, begins "I never got the knack of fidelity," or Basma Abdel Aziz, an Egyptian writer, whose dystopian novel The Queue tells the story of a line of people waiting in front of a mysterious government agency in an authoritarian regime. Many of these writers have appeared in English for the first time on WWB's website. WWB's 500,000 readers are young and global—60 percent are under 35, and 60 percent are international. Every month, WWB puts out a free themed magazine as well as blog posts and reviews (I was briefly their reviews editor a decade ago). Last year, it launched a new initiative: WWB Campus, a free website that helps teachers bring international literature into their classrooms.
This week's gala celebrated these achievements with cocktails, a dinner, and the Globe Trot, all punctuated by remarks from writers and publishers. First, Rakesh Satyal, a novelist and a Senior Editor at Atria Books, proved himself to be a triple threat with an unexpected but mellifluous cabaret song. Then we were exhorted to toast WWB by the writer André Aciman. Unfortunately it is no longer peach season, so the fruit that features in the movie adaptation of Aciman's novel Call Me by Your Name was not on the dinner menu, but I did tuck into a dish that looked from above like an elaborate dessert but was actually a cake-shaped mushroom topped with goat cheese and elegantly encircled by strips of cucumber, a vegetarian main course that tasted like savory pucks of cream-of-wheat, and chocolate cake (an experience that was both surprising and delicious).
As I ate, I spoke with Table 7's "literary table host," poet and novelist Rebecca Dinerstein, who moved to the Arctic right after college because she wanted to "go as far north as possible" and has written two books set there: a book of poems n both English and Norwegian, Lofoten (2012) and a novel, The Sunlit Night (2015). Dinerstein, like 93 percent of the people I ask, told me I should read Knausgaard. I asked the table for Norwegian TV recommendations—usually not a fan of murder shows, I think that the Scandi-noir series' The Bridge and The Killing are the best thing I've ever seen on TV—but this crowd was too highbrow to talk telly. The other guests at the table were a mix of editors, agents, and rights managers. One told me one of the best parts of her job is opening up boxes of books and seeing what different countries put on the covers. "Regency romances are incredibly popular in Japan," she told me, "and you'd think they'd have the same bodice-ripping covers they do here, but no—their covers show a field of lavender and the face of a Japanese woman gazing contemplatively off into the distance."
While we were not talking about the Arctic and romance novel cover design, we were listening to the evening's speakers, including Will Evans, who translates from Russian and runs a bookstore and small press in Dallas, both called Deep Vellum. Such publishers are an important part of this story: according to this Lit Hub piece by Anjali Enjeti, small presses publish 85 percent of all translated literature in the US. Evans presented the Ottaway Award for the Promotion of International Literature to Chad Post, the director of Open Letter Books, a press at the University of Rochester dedicated to publishing works in translation. Post is also the managing editor of a blog and review site that promotes literature in translation, Three Percent—named after the much-cited figure that only 3 percent of all books published in the United States each year are works in translation. Post's efforts, along with the hard work of everyone else at the gala, will hopefully nudge that number up and also win more attention for the books in translation that do get published, which are often not well covered by mainstream review outlets.
The Globe Trot afterparty, at which a bigger crowd of publishing people danced and mingled, was fun—I ran into R.O. Kwon, one of its author hosts, in the bathroom—but the most moving part of the evening involved readings by three authors: Kirmen Uribe, a Basque poet, Glaydah Namukasa, a Ugandan writer, and Dunya Mikhail, an Iraqi-American poet. Mikhail read her poem "A Second Life," which begins: "After this life / we'll need a second life / to apply what we learned / in the first." Namukasa's piece was excerpted from her short story "My New Home," a tale about a grandson-grandfather relationship that she developed into a novel based on the feedback she received after being published in WWB. "May," the poem Uribe read, contains the lines "Come with me, I want to change nations, / Change towns. Leave this body aside / And go into a shell with you, / With our smallness, like sea snails." Uribe prefaced his reading by saying: "Translators, you have the most beautiful job in the world, because you build bridges where politicians build walls." For 15 years, Words Without Borders has been helping to build bridges, and we need them more than ever.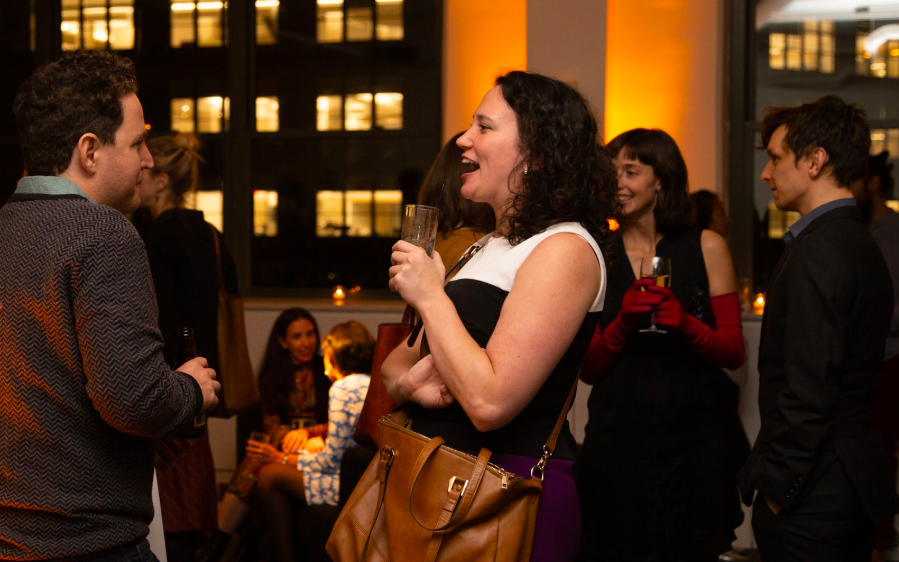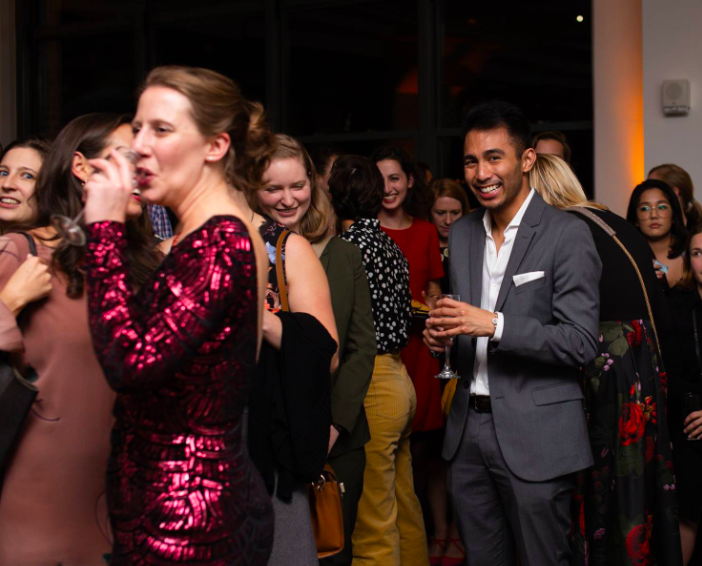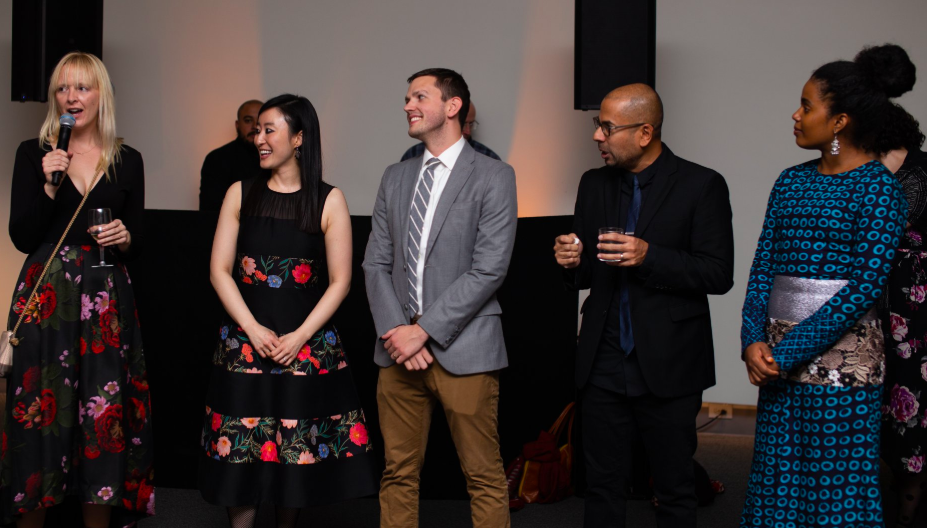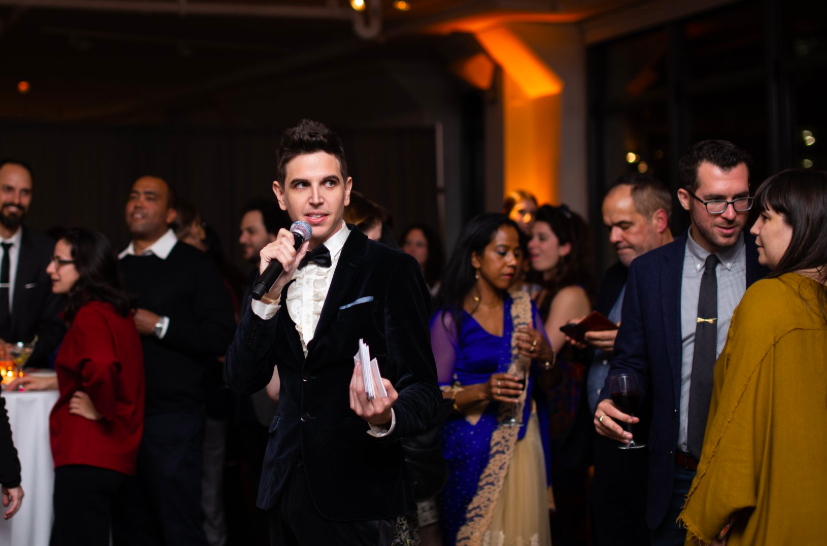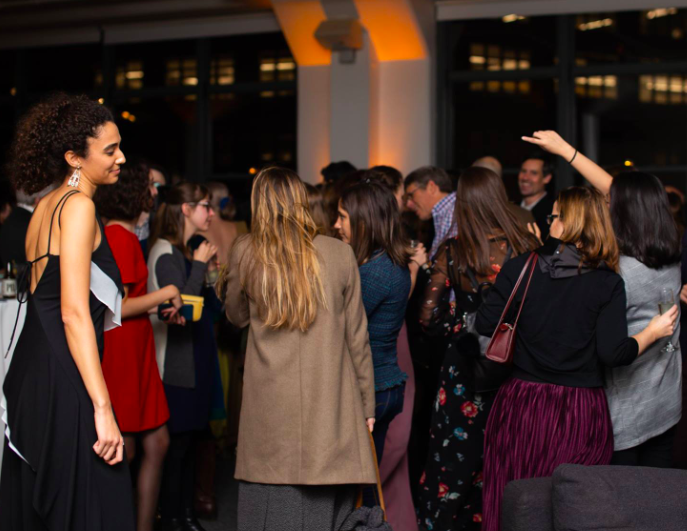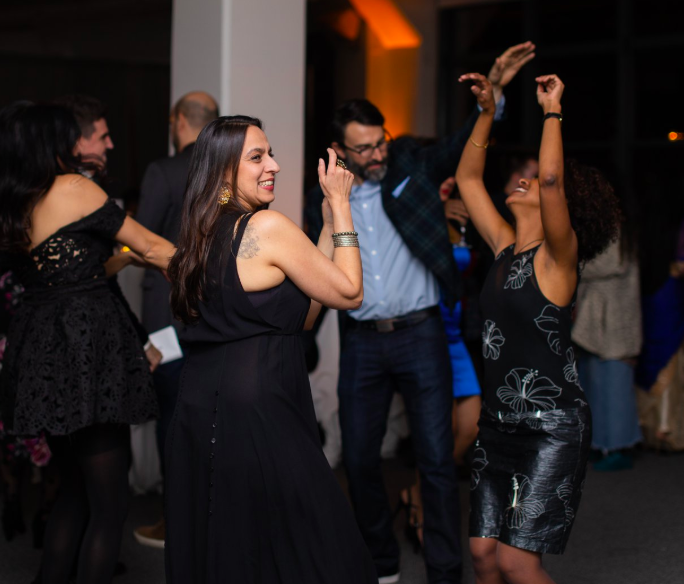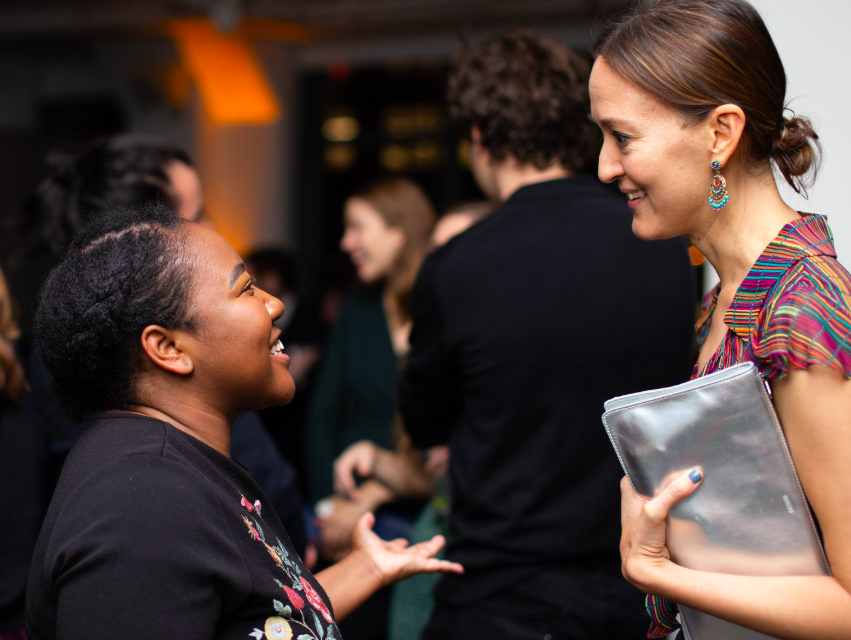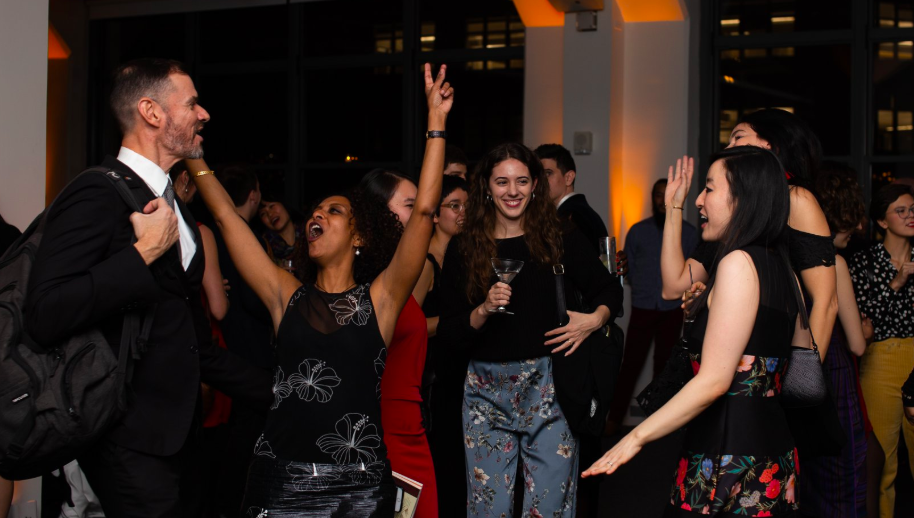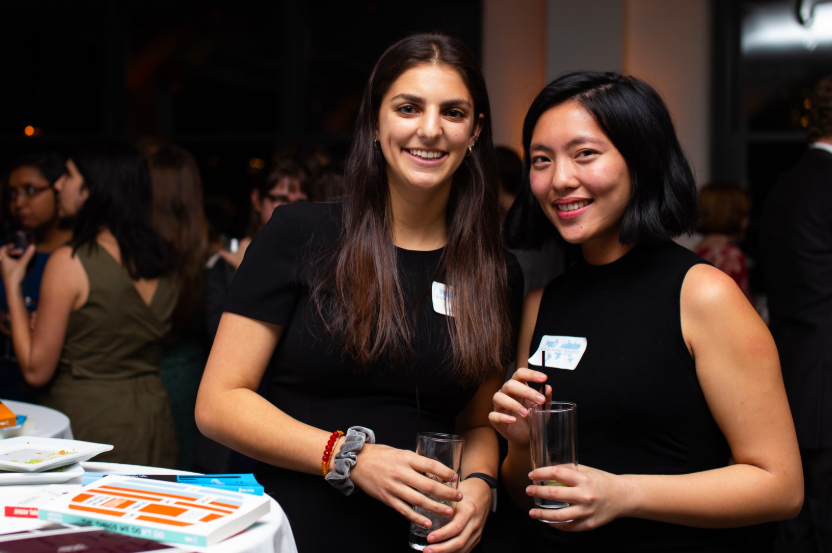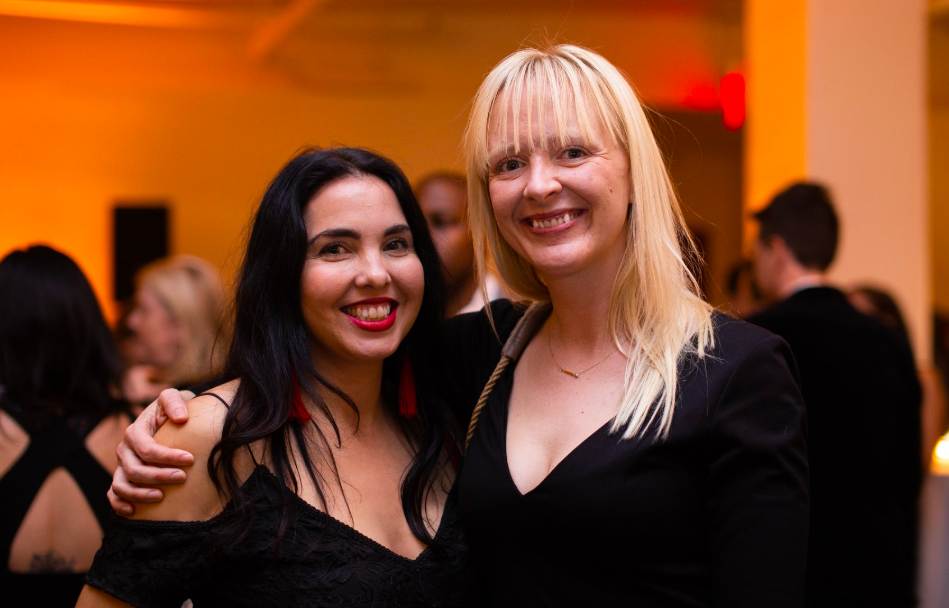 ---