An Incomplete List of Virginia Woolf Puns in Pop Culture
On the 135th anniversary of her birth
Virginia Woolf was born 135 years ago today. In addition to being famous for her elegant prose, excellent novels, and contributions to modernism, she seems to be one of the most punned-about authors. From bands to brands to books to cocktails, people love to make Virginia Woolf jokes. Maybe it's that lupine last name of hers—but there's also the fact that, as Edward Albee knew, throwing a little Virginia Woolf into the mix can elevate pretty much any situation. Well…almost. But honestly, as lame as some of these puns are, I really don't think the woman in question would mind. After all, we already know she had a fairly strange sense of humor.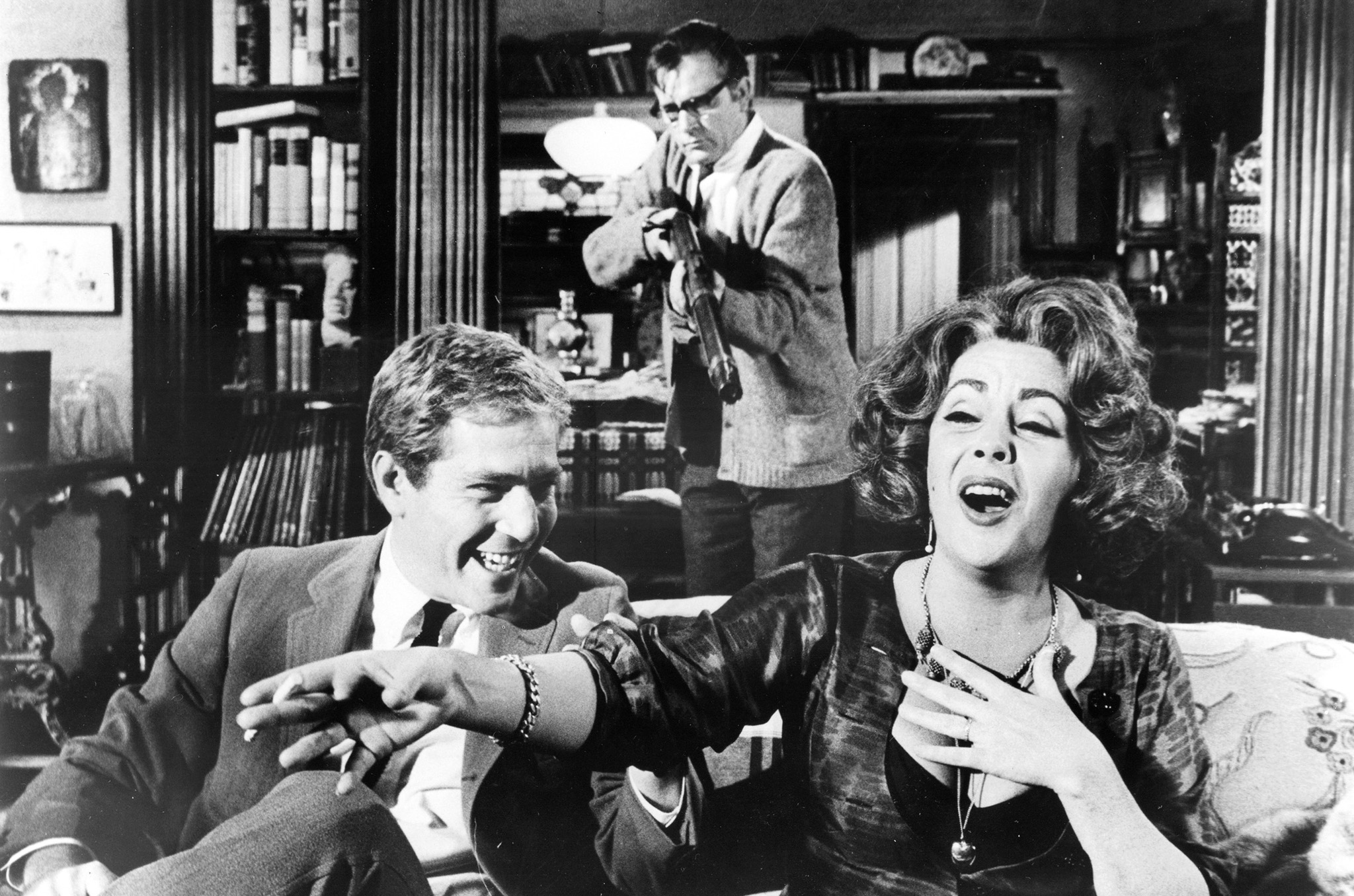 Who's Afraid of Virginia Woolf?
Of course, Edward Albee's famous play is also the origin of the most famous Woolf pun, as Martha and George continually taunt each other with the author's name—to the tune, of course, of "Who's Afraid of the Big, Bad Wolf?" Albee described discovering the pun in a bar: "I was in there having a beer one night, and I saw "Who's Afraid of Virginia Woolf?" scrawled in soap, I suppose, on this mirror. When I started to write the play it cropped up in my mind again. And of course, who's afraid of Virginia Woolf means who's afraid of the big bad wolf…who's afraid of living life without false illusions. And it did strike me as being a rather typical, university intellectual joke." Of course, this is a pun that has itself spawned a sea of jokes.
Portland's only non-profit dog daycare, which also works with Outside In to employ homeless and at-risk youth, also features what is perhaps the cutest of all Virginia Woolf puns. See also the Virginia Woof Inn (this one's in Virginia, which muddies the point a bit, but still).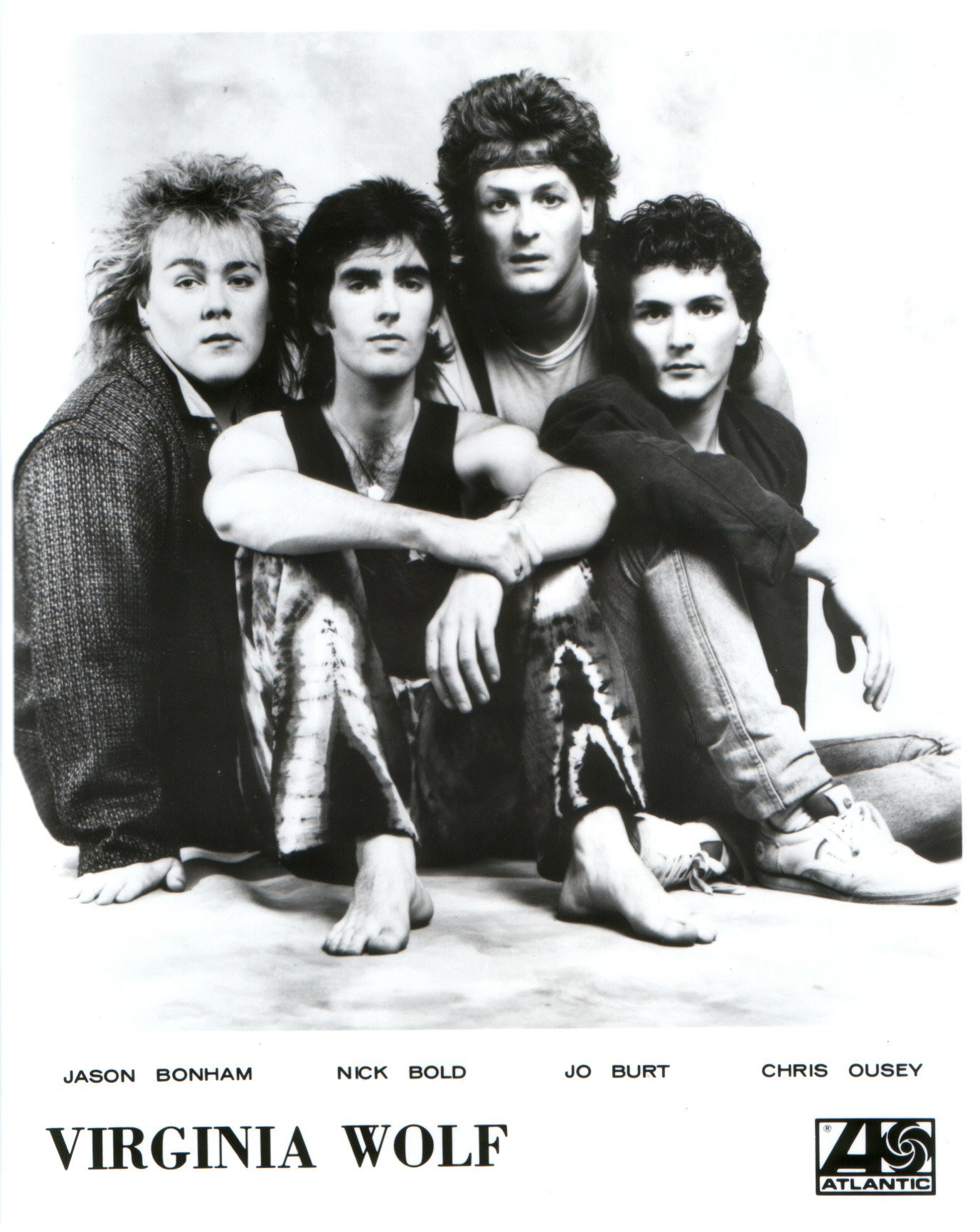 Virginia Wolf
Virginia Wolf is a British metal band from the '80s with seriously gruesome hair, and their first self-titled album was produced by Queen's Roger Taylor. But the band's most famous member remains drummer Jason Bonham, the son of Led Zeppelin drummer John Bonham, who has filled his late father's shoes for at least one reunion concert.
On the other hand, the Virginia Wolves are a super mellow Hudson Valley-based band. They actually sound pretty good.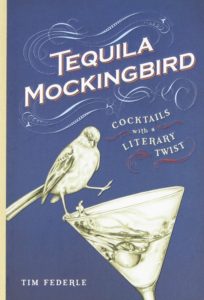 A Rum of One's Own
A Rum of One's Own is a Virginia Woolf-inspired cocktail featured in Tim Federle's Tequila Mockingbird: Cocktails with a Literary Twist. The recipe is as follows:
"1/2 tablespoon salted butter, at room temperature
1 teaspoon light brown sugar
1/4 teaspoon ground cinnamon
2 ounces dark rum
Place the butter, sugar, and cinnamon at the bottom of a mug and mix well with a metal spoon. Pour in the rum and fill to the top with hot water, then stir. And now? A long walk by the creek. No stone-collecting allowed."
Virginia Wolf, by Kyo Maclear, illustrated by Isabelle Arsenault
In this picture book based on Virginia Woolf's relationship with her sister Vanessa Bell, Virginia wakes up feeling "wolfish" (that is, an actual wolf) and only begins to feel better when she begins describing "Bloomsberry," her favorite place, to her sister, and Vanessa begins to paint it for her on the walls of their bedroom.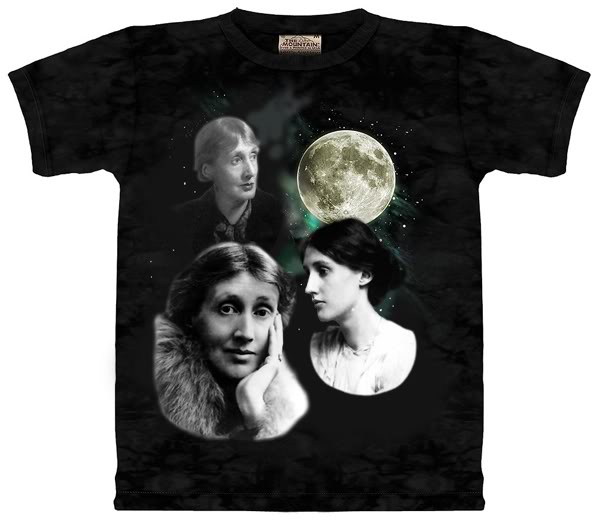 I'm amazed every person in Williamsburg doesn't already own this.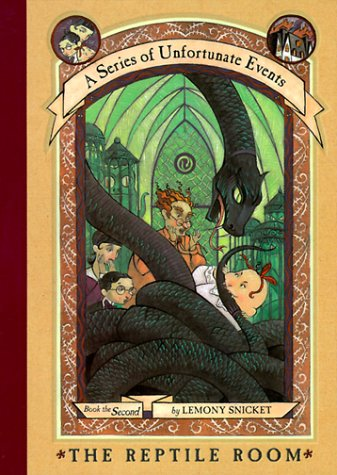 The Virginian Wolfsnake, from Lemony Snicket's The Reptile Room
Among the many warnings in Lemony Snicket's A Series of Unfortunate Events is this one: "Never, under any circumstances, let the Virginian Wolfsnake near a typewriter." (Apparently it uses it to bludgeon you to death.)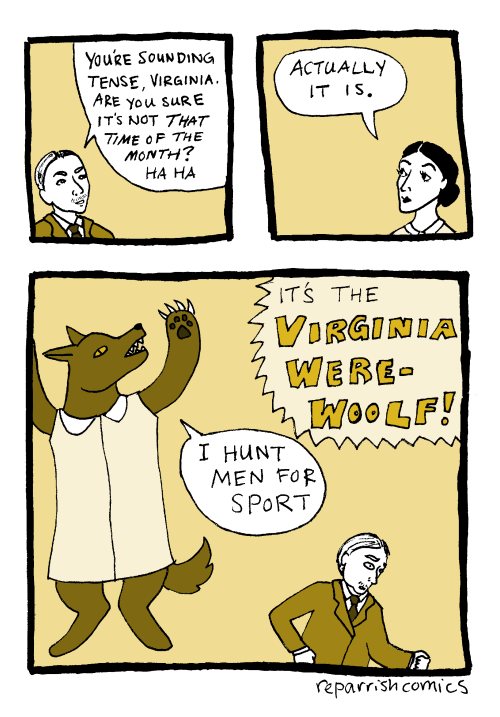 Virginia Werewolf
Let's just have this comic by R.E. Parrish stand in for all the many "Virginia Werewolf" jokes, shall we? Okay, this one is good too.
---