Amy Long on Why Taylor Swift is the Perfect Vehicle Through Which To Talk About Books
Jonathan Russell Clark Talks to the Writer Behind the "Taylor Swift As Books" Instagram Account
Earlier this year, I noticed writers giddily posting images of their book covers paired with photos of Taylor Swift. The pairings were well-done, aesthetic matches in color and vibe, but that didn't explain the authors' excitement, which had a kind of "I've finally made it" flavor. The source, it turned out, was an Instagram account called Taylor Swift as Books (@taylorswift_as_books) run by Amy Long, a writer I knew through social media and her essay collection Codependence. I followed the account, DM'd with Long, and even had my books Swifted (which has emerged as the official verb for having your book featured).
While I had already found the account and its pairings delightful, what I discovered when I looked deeper made me unabashedly love it. Long started TSAB in December 2020 and has already amassed 4,300 followers (and that's after she was initially shut down by Instagram when she had 2,000 followers because they thought she was trying to impersonate Swift) and was featured on Belletrist. Long, then, has accomplished a lot in a brief amount of time. Here's why she's been so successful.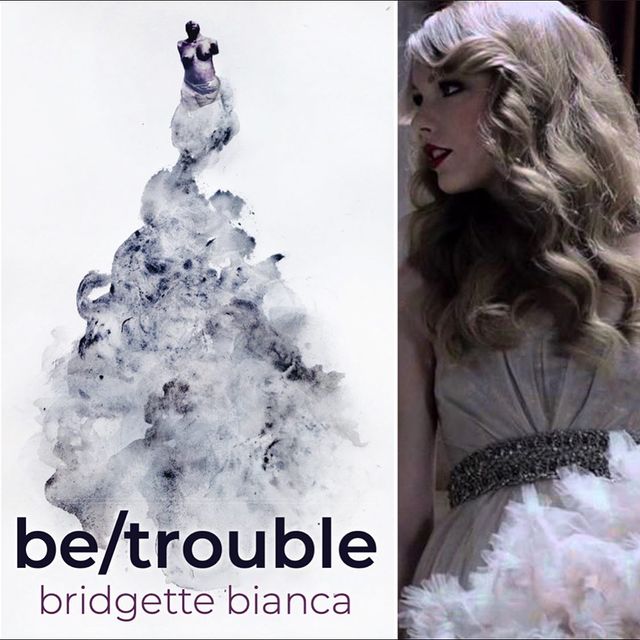 To begin with, TSAB (as Long refers to it) is a celebration of books. The primary purpose of the account is to promote literature, particularly titles from small presses, who have to fight tooth and nail to get media coverage. Additionally, Long makes a point to name and credit the cover designers, who are so often unsung (and even literally uncredited) heroes of the publishing world. And besides carefully sifting through thousands of photos of Swift for the perfect match, she also uses Swift's lyrics as hashtags that pair with the book cover.
Long thinks of TSAB as a community and continues to promote the writers she Swifts. If she sees that one of her authors has published something new, she'll share in her stories and refer to them as "our very own." She holds conversations in the comments and regularly posts supportive sentiments on writers' posts.
Taylor Swift is almost like Coke—you can't not have an opinion on her, and you can't live in the world and not know who she is and what she's doing.
All of which is to say that Long is a dedicated and assiduous promoter of books. She cares enough to deeply consider the covers she's featuring and the art underneath them. And recently she launched a series of talks with book designers, readings with the authors of Swifted books, and trivia events via Instagram Live, an attempt to go even further in her effort to be a "good literary citizen." I spoke with Long over Zoom about the origins of the account, her encyclopedic knowledge of all things Taylor Swift, and how the megastar has changed over the years.
*
Jonathan Russell Clark: Why did you pick Taylor Swift? Is it because of your personal adoration for her? Or something more?
Amy Long: In large part, yes, it's because I love her. But it's also that I don't listen to a lot of artists who had their picture taken every day in 2015. You know? So there are a near infinite number of pictures of Taylor Swift. And I guess the most important part is that everyone knows who she is. And everyone has a reference point for her. Like, whether or not they like her is one thing, but they know she is. Taylor's such like a cultural lightning rod. That, and she likes books.
And I think that her songs are mostly like stories, which is useful to me, because I do the synopses with the hashtags, right? Taylor Swift is almost like Coke or something—you can't not have an opinion on her, and you can't live in the world and not know who she is and what she's doing. And the photos. There's concerts, music videos, like I mean, I haven't even gotten to use some of my favorite outfits yet, which is crazy, because I've done 1,400 Taylors.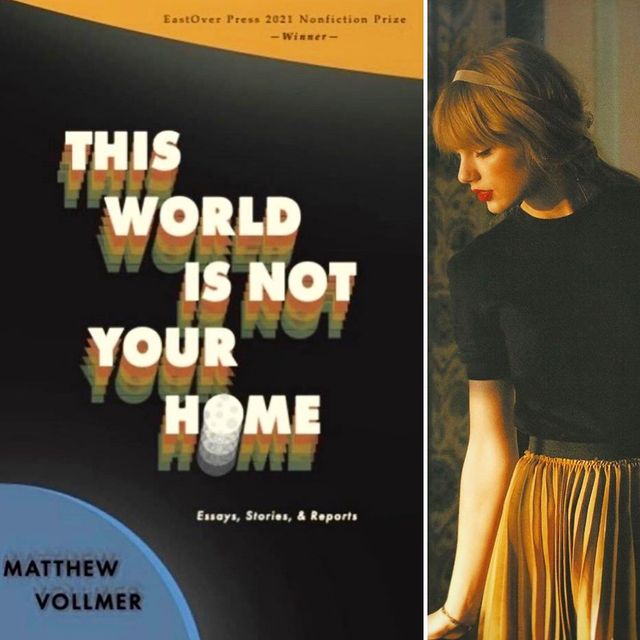 JRC: And she's famous enough to draw attention to books.
AL: Exactly. People will be like, you know, I know you just love Taylor Swift. It's like, No, I do love Taylor Swift. But Taylor Swift is the vehicle through which people find the books. The hope is that they get to people who wouldn't see them otherwise. It's kind of funny to me when someone's like, Did you just do this because you love Taylor Swift? Like, no, I did it because I hate writing reviews. I don't like transcribing interviews. I don't want to do that anymore, but I want to be a good literary citizen. This is probably more work, but it's fun, you know? And I like it. And I bet more people have seen the Taylors than would ever read any review I would write.
JRC: Why do you think people have taken to TSAB like they have?
AL: It's the execution of the idea that makes TSAB successful, I think, and that it's not the same books. You go to those bookstagram accounts, and they all have like the same dozen books. It's like they get the list of the books that the publisher is spending money promoting. And they only do those books. But one of the things that's so special about TSAB is that we—I have to stop myself from saying "we," but I think I'm just gonna say "we" because it makes me lose my train of thought—but like, we do books that nobody else is going to do. And that actually need a promo boost.
I bet more people have seen the Taylors than would ever read any review I would write.
JRC: Would you have any interest in working in book publicity? You seem to have a knack for it.
AL: I would. I think I'd be good at it. I would prefer for someone to just come and be my patron. [Laughs] Well, but like, any kind of marketing, but certainly, I would want to do books.
JRC: You seem to have an encyclopedic knowledge of Swift. Is there anyone else you know as well as her? 
AL: Tori Amos. I could definitely do it with Tori Amos. But one of the things about Swift versus everything else I listen to is, you know, most of the other bands I listen to don't get profiles in Rolling Stone every time they put an album out.
JRC: What about non-musicians? Any writers or actors?
AL: There probably are some actors, but I guess there's just a way that I've always connected to music that I don't in other ways like in with other media. When I was coming of age—like, remember when you used to buy a record or a CD, and you would sit there with liner notes while you listen to it on your big CD player that sat on your desk? Or on your Walkman. And you really absorbed it. And now kids just put albums on the Internet, throw it in their library, put it on their shuffle list or whatever. And they just don't value it in the same way.
JRC: When you were coming of age—how old are you?
AL: I turn 37 today.
JRC: Wait. Today's your birthday?
AL: Yeah. [Laughs.]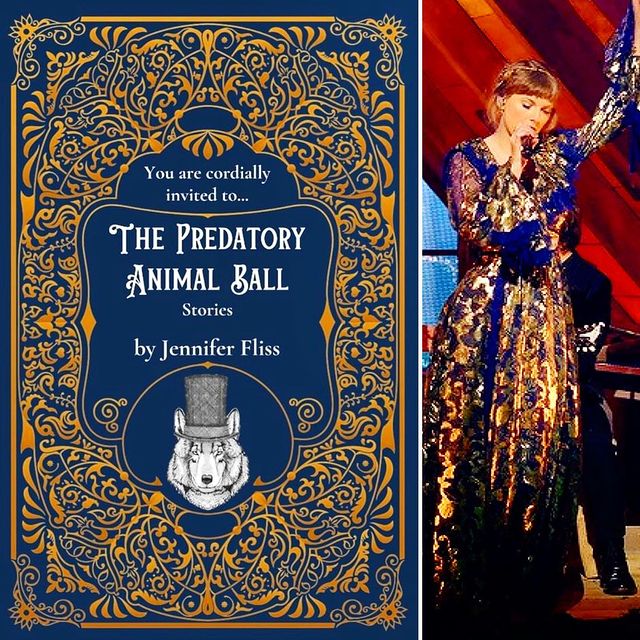 JRC: Well, I really appreciate you talking to me on your birthday. Happy birthday!
AL: Thanks! It's okay. I just don't want to do anything. I don't care about my birthday. I was just as much thirty-seven yesterday as I am today. [Long's young niece comes up to her and sings "Happy Birthday" to her.] Thank you, Alice! You have such a beautiful voice. We'll play guitar later, okay?
JRC: Last question, then, since it's your birthday, and I want to let you go hang with your family. How do you think Taylor Swift has changed over the years?
AL: She has said in interviews, when I was 18, I wanted to be 18. When I was 22, I wanted to be 22. I hope that when I'm 70 I'm not trying to act like I'm 25.  She wouldn't disagree with you that like for example, like songs on Fearless like, though that may or might not be how she feels anymore. You know? Like, yeah, a song like "Fifteen" or something where like, Abigail loses her virginity and they cry. And the line, "Abigail gave everything she had to a boy who changed his mind." I don't think she would say that anymore.
It's interesting to think about being having kind of grown up in the public eye like that. People sort of don't let you change your mind. I mean, she changes all the time. But I think that people think it's just a costume. And she's always the same under there. But I don't think so. I think that those tweaks she makes to her persona reflect something about what's different this time around. She talked about this in [the documentary] Miss Americana. She says, if she's in an industry where women are discarded in an elephant graveyard when they're 35, then she wants to try to do as much as she can, while society is still tolerating her being successful.
And so in some ways, it's a real boon for her because she gets a 15-year career before she's 35. But in other ways, it's like she's a perpetual teenager, like when she encouraged people to vote, and there was a big spike in young people registering to vote. I think it was not Ted Cruz, but you know, one of those guys that like that said that none of this will matter. Because 13-year-old girls can't vote. Do you really think that all Taylor Swift stans are still 13-year-old girls? And I mean, what's wrong with 13-year-old girls?
---