All of the Books President Obama Thinks You Should Read
Remember When Our President Loved Books?
Over the weekend, Barack Obama shared a list of his recent reads via his Facebook page (and also subtly teased a summer reading list to come). It was, I admit, a little depressing—it can be hard to think about the fact that we used to have a thoughtful, curious, intelligent man leading this country, and that now we do not. So as a salve of sorts, I went hunting for other books that President Obama has championed over the years. Below is a working list of everything he's recommended or put on a list of favorites (though not everything he has purchased or been seen reading, because we all buy and read things we end up disliking, and there's really no way to know), in case you still need help planning your own summer reading, or just want to think back to better times.
Recent reading, shared June 16, 2018, on his Facebook Page:
"I'm often asked what I'm reading, watching, and listening to, so I thought I might share a short list from time to time. There's so much good writing and art and variety of thought out there these days that this is by no means comprehensive—like many of you, I'll miss The Americans—but here's what I've been reading lately. It's admittedly a slightly heavier list than what I'll be reading over the summer:"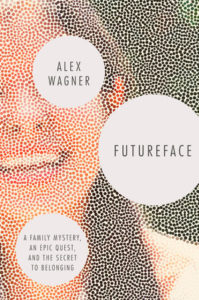 Alex Wagner, Futureface: A Family Mystery, an Epic Quest, and the Secret to Belonging
"I once wrote a book on my own search for identity, so I was curious to see what Alex, daughter of a Burmese mother and Iowan Irish-Catholic father—and a friend of mine—discovered during her own. What she came up with is a thoughtful, beautiful meditation on what makes us who we are—the search for harmony between our own individual identities and the values and ideals that bind us together as Americans."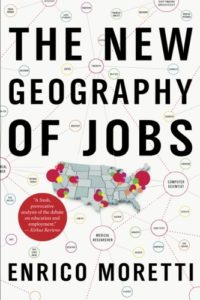 Enrico Moretti, The New Geography of Jobs
"It's six years old now, but still a timely and smart discussion of how different cities and regions have made a changing economy work for them—and how policymakers can learn from that to lift the circumstances of working Americans everywhere."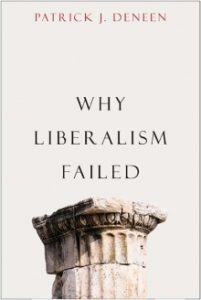 Patrick Deneen, Why Liberalism Failed
"In a time of growing inequality, accelerating change, and increasing disillusionment with the liberal democratic order we've known for the past few centuries, I found this book thought-provoking. I don't agree with most of the author's conclusions, but the book offers cogent insights into the loss of meaning and community that many in the West feel, issues that liberal democracies ignore at their own peril."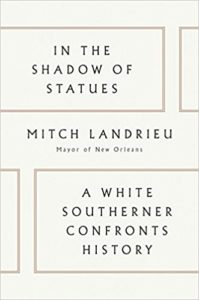 Mitch Landrieu, In the Shadow of Statues: A White Southerner Confronts History
"A few years ago, I eulogized the Reverend Clementa Pinckney, who was slain by a white supremacist in his church in Charleston, South Carolina. And I'll never forget something Clem said while he was alive: "Across the South, we have a deep appreciation of history. We haven't always had a deep appreciation of each other's history." That's something Mitch takes to heart in this book, while grappling with some of the most painful parts of our history and how they still live in the present. It's an ultimately optimistic take from someone who believes the South will rise again not by reasserting the past, but by transcending it."
Obama's favorite books of 2017, shared on December 31, 2017, on his Facebook Page: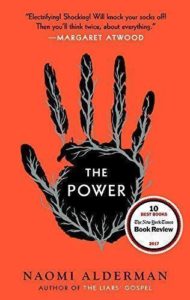 Naomi Alderman, The Power
Ron Chernow, Grant
Matthew Desmond, Evicted: Poverty and Profit in the American City
Amy Goldstein, Janesville: An American Story
Mohsin Hamid, Exit West
James McBride, Five-Carat Soul
Elizabeth Strout, Anything Is Possible
Cory Taylor, Dying: A Memoir
Amor Towles, A Gentleman in Moscow
Jesmyn Ward, Sing, Unburied, Sing
*Bonus for hoops fans: Coach Wooden and Me by Kareem Abdul-Jabbar and Basketball (and Other Things) by Shea Serrano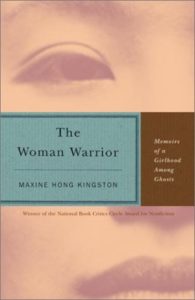 The books Obama gave to his daughter Malia, as reported in an interview with Michiko Kakutani, published January 16, 2017 in the New York Times:
Norman Mailer, The Naked and the Dead
Gabriel García Márquez, One Hundred Years of Solitude
Doris Lessing, The Golden Notebook
Maxine Hong Kingston, The Woman Warrior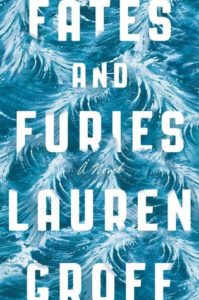 Other favorites, from the same interview:
Liu Cixin, The Three-Body Problem
Gillian Flynn, Gone Girl
Lauren Groff, Fates and Furies (Earlier, he counted Groff's novel as his favorite of 2015)
Toni Morrison, Song of Solomon
V. S. Naipaul, A Bend in the River
Marilynne Robinson, Gilead
Colson Whitehead, The Underground Railroad
(Plus the works of William Shakespeare, Junot Díaz, and Jhumpa Lahiri)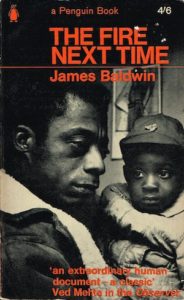 10 of Obama's "Essential Reads" as told to WIRED and published October 21, 2016:
Abraham Lincoln, The Collected Works
Robert A. Caro, The Power Broker: Robert Moses and the Fall of New York
James Baldwin, The Fire Next Time
Richard S. Tedlow, Andy Grove: The Life and Times of an American
Yuval Noah Harari, Sapiens: A Brief History of Humankind
Daniel Kahneman, Thinking, Fast and Slow
Elizabeth Kolbert, The Sixth Extinction: An Unnatural History
John Steinbeck, In Dubious Battle
Katherine Boo, Behind the Beautiful Forevers: Life, Death, and Hope in a Mumbai Undercity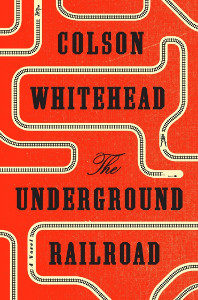 President Obama's official summer reading list, summer 2016:
William Finnegan, Barbarian Days: A Surfing Life
Colson Whitehead, The Underground Railroad
Helen Macdonald, H Is for Hawk
Paula Hawkins, The Girl on the Train
Neal Stephenson, Seveneves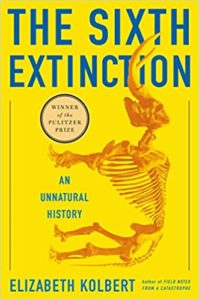 President Obama's official summer reading list, summer 2015:
Anthony Doerr, All The Light We Cannot See
Elizabeth Kolbert, The Sixth Extinction
Jhumpa Lahiri, The Lowland
Ta-Nehisi Coates, Between the World and Me
Ron Chernow, Washington: A Life
James Salter, All That Is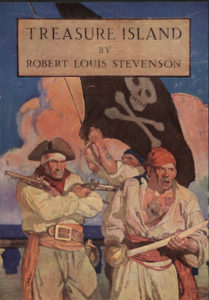 Personal favorites from his youth that President Obama recommended to kids at a public library in 2015:
Robert Louis Stevenson, Treasure Island
John Steinbeck, Of Mice and Men
F. Scott Fitzgerald, The Great Gatsby
(Plus: the Hardy Boys series and Dr. Seuss)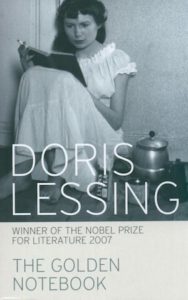 A list of "the books and writers most significant to him," as told to the New York Times in 2008, when he was still a candidate:
W. E. B. Du Bois, The Souls of Black Folk
Toni Morrison, Song of Solomon
Graham Greene, The Power and the Glory
Graham Greene, The Quiet American
Doris Lessing, The Golden Notebook
Aleksandr Solzhenitsyn, Cancer Ward
Gandhi, Autobiography: The Story of My Experiments with Truth
John Steinbeck, In Dubious Battle
Robert Caro, Power Broker
Studs Terkel, Working
Adam Smith, Wealth of Nations
Adam Smith, Theory of Moral Sentiments
Robert Penn Warren, All the King's Men
Ernest Hemingway, For Whom the Bell Tolls
David Halberstam, The Best and the Brightest
(Plus: Shakespeare's tragedies, Thomas Jefferson's Federalist Papers, Emerson, Lincoln, Twain, Martin Luther King Jr.'s "Letter From Birmingham Jail," James Baldwin, and philosophers Nietzsche, Niebuhr, and Tillich.)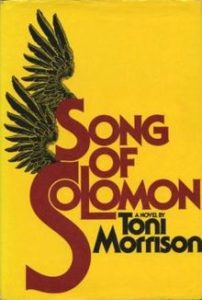 Finally, according to his Facebook profile, his favorite books are:
Toni Morrison, Song of Solomon
Herman Melville, Moby-Dick
Shakespeare's Tragedies
Taylor Branch, Parting the Waters: America in the King Years 1954-1963
Marilynne Robinson, Gilead
Ralph Waldo Emerson, Self-Reliance
The Bible
Lincoln's Collected Writings
---