All Families Are Complicated: A Reading List
J.D. Salinger, Jhumpa Lahiri, and More Recommendations From Maura Roosevelt
To say that my novel, Baby of the Family, is inspired by my own family is both truth and fraud. The novel is about the struggling children of a New York-based, wealthy, WASPy family. I grew up in the Boston area with an Irish-American mother and two super Catholic parents, and therefore typical Boston-Irish culture has always been what I identified with. My parents have been married for fifty years; they are funny and kind and down-to-earth in a particularly Boston-Irish way.
And yet, FDR and Eleanor are my great-grandparents. Growing up, my sisters and I would often be taken out of Boston, to Roosevelt reunions or political events and fundraisers, where we would be reminded of this fact. Moreover, the specter of the greater Roosevelt family always hung over our heads. We were captivated by the stories of our relatives, with all of their WASP tendencies, with their many divorces (my own grandfather was married four times . . . ), and of course with the tremendous impact they made on our country and our world.
Part of our captivation, though, was also trying to figure out how our own lives fit in to the greater narrative of the family. It seems to me that all family narratives—whether the families are big or small, from America or India—are constructed from complex, puzzle-like pieces, just as ours is. I love reading family stories in order to discover how every strange and happenstance event affected future lives. Here is a list of novels that inspired me with their juicy, complicated, and otherwise strange family tales.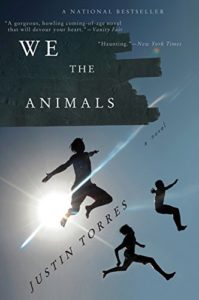 Justin Torres, We the Animals
This is a sibling novel, but also a parents novel, and a growing up novel, and really a pure-poetry novel. The story centers on the youngest of three brothers, and through his eyes we see his rough and often scary father, his tender mother, his cruel and loving and joyful brothers. Reading this is like going through the highs and lows of growing up in close succession. Warning: it's so beautiful you may have to put it down several times during reading.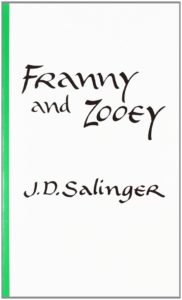 J.D. Salinger, Franny and Zooey
This story—or two stories really—seems to me to truly be about how siblings raise each other. The bizarre, talented, and arguably pretentious Glass siblings are so troubled and yet so loveable. As Zooey wrestles with how to live up to and learn from the mistakes of his older brothers Buddy and Seymour, his younger sister Franny has a type of spiritual crisis, which although absurd, also rings true for a character in the delicate years of her early twenties.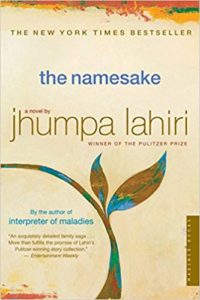 Jhumpa Lahiri, The Namesake
This lyrical novel focuses on Nikolai Gogol, the only son of a couple who moves from Calcutta, India, to Cambridge, Massachusetts, in order for Gogol's father to study engineering. The novel follows Gogol's life as he grows up in America, struggling with the balance between his American identity and the Indian culture that his parents—and potentially he—hope to preserve in his life. It's an in-depth, moving story of reckoning with one's family and expectations.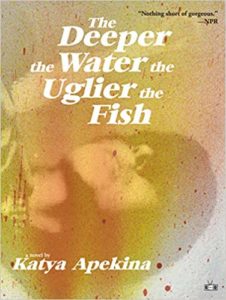 Katya Apekina; The Deeper the Water, The Uglier the Fish
This bold and challenging debut novel tells the story of two sisters, May and Edie, who reunite with their difficult, estranged father after their mother falls into serious mental illness. Chapters written in various first-person perspectives show the sisters sorting through their parents' past. Darkly beautiful and strangely funny, you will be changed after reading it.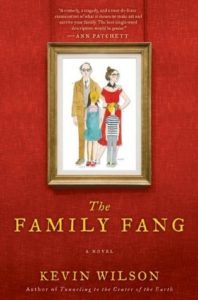 Kevin Wilson, The Family Fang
This is a short, comic, and frankly brilliant novel is about two siblings, Annie and Buster, dealing with eccentric artist parents and their bizarre parenting choices. The narrative jumps between flashbacks of the absurd performance art pieces that Annie and Buster's parents made them participate in as children, and a current day storyline in which the adult children search for their now-missing parents.
---