A University Press Looks Back on a Century of Publishing
.University of Washington Press Chooses Some of Its
Favorites Over the Years
As part of the University of Washington Press's centennial celebrations, press staff looked back at the press's history to identify ten pivotal titles that define fields and changed conversations. Mirroring the innovative spirit of research and inquiry at the University of Washington, the press developed a reputation for publishing at the forefront of many fields. These range from natural and environmental history to Native and Indigenous studies, and from African American and Asian studies to literature in translation. The press also introduced readers to some of the first titles published in the US by Asian American writers and remains a primary source for popular books about the Pacific Northwest. As we look to our next century of publishing, we are excited to continue this innovative work in partnership with our authors and readers.
*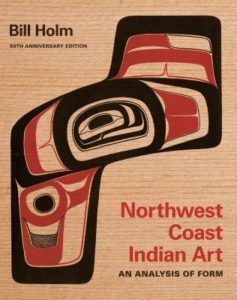 Bill Holm, Northwest Coast Indian Art: An Analysis of Form 
"Because of this book, many practicing artists today have a jump-start in learning the formula of Northwest Coast art." –Robert Davidson, visual artist (Haida)
Through his careful studies of hundreds of artworks, Bill Holm developed a description of and terminology for the visual language used by northern Northwest Coast artists to illustrate inherited crests and tell family stories. His book has become a foundational reference work and study guide for contemporary Native carvers, painters, and weavers looking to draw upon or reinterpret the traditional work of their ancestors.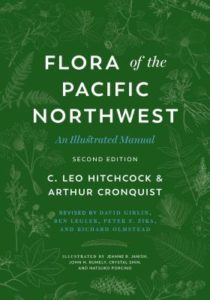 C. Leo Hitchcock and Arthur Cronquist, Flora of the Pacific Northwest: An Illustrated Manual 
"An instant classic due to its innovative style of embedding species descriptions in the keys and providing nearly complete illustration coverage of the taxa (species, subspecies, and varieties) included." –from the introduction to the new edition
The first edition of Flora was quickly established as the bible of botanists and gardeners in the region, who used it in the field and in the classroom for a half-century. The second edition, revised by David E. Giblin, Ben S. Legler, Peter F. Zika, and Richard G. Ollmstead, incorporates extensive changes in plant nomenclature, taxa new to science, and documentation of new native and nonnative species in the Pacific Northwest, but follows the same now-standard structure.
Carlos Bulosan, America Is in the Heart: A Personal History  
"Stands apart from the body of American literature in its form as well as in its content. In its noncompliance with traditional novelistic form [it] defies inclusion in the traditional Anglo-American canon." –from the introduction by Marilyn C. Alquizola and Lane Ryo Hirabayashi
Carlos Bulosan's fictionalized autobiography of his journey from the Philippines to Seattle to California reveals the brutal reality of oppression, racism, poverty, and violence experienced by Filipino American migrant workers in the twentieth century. Following UW Press's reissue of the book in 1973 and against the backdrop of the Vietnam War, it became a critical text in the emerging field of ethnic studies. A masterful, searing critique of US imperialism, America Is in the Heart illuminates the human costs to US exploitation and global capitalism and asks readers to consider whether it's possible for America to live up to its promise.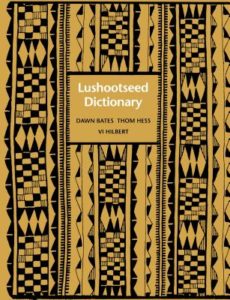 Dawn Bates, Thom Hess, and Vi Hilbert, Lushootseed Dictionary  
Published at the cusp of a broader movement to revitalize Indigenous languages and culture, Lushootseed Dictionary was the first in a series of dictionaries and grammars that support the teaching of Northwest Indigenous languages to new generations. Tami Hohn, UW lecturer in American Indian Studies and a member of the Puyallup Nation, is an expert in language education, research, and revitalization who has taught Southern Lushootseed for nearly thirty years. She says the dictionary is "a required book in every course I teach. So much of my Lushootseed knowledge is due to Thom's work, while Vi's contributions are priceless and forever valued."
John Okada, foreword by Ruth Ozeki, No-No Boy  
"The novel was a turning point in the consciousness of Japanese-Americans, and of Asian-Americans more generally." –New York Times
Initially ignored and quickly forgotten, John Okada's powerful novel reached a broad audience only after its republication in the late 1970s by a group of activists intent on proving the existence of an Asian American body of literature. Since then, it has remained central in discussions of Asian American literature and resistance on campus and off, and is one of the press's all-time bestsellers.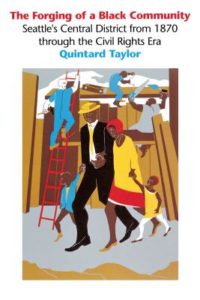 Quintard Taylor, foreword by Norm Rice, The Forging of a Black Community: Seattle's Central District from 1870 through the Civil Rights Era 
"As the lengthy fight against gentrification in the Central District intersects with events of 2020, The Forging of a Black Community stands up 25-plus years after publication as a monument to the city's preeminent neighborhood." –Daudi Abe, author of Emerald Street: A History of Hip Hop in Seattle
The Forging of a Black Community chronicles the growth of the neighborhood at the city's heart that shaped its unique urban identity. Seattle's journey to world-class status has been closely tied to the vibrant culture that blossomed in this community, nurturing such talents as Ray Charles, Quincy Jones, and Jimi Hendrix along with the first Black Panther Party chapter outside of Oakland. The book's call for economic justice remains as relevant and urgent as ever.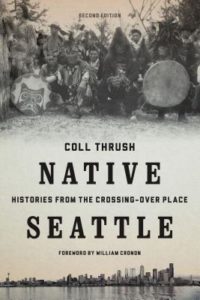 Coll Thrush, foreword by William Cronon, Native Seattle: Histories from the Crossing-Over Place 
"Offers a dynamic new model for writing urban and Indian histories together." –Journal of American History
Native Seattle transformed historical understandings of Pacific Northwest urban spaces by centering the region's Coast Salish peoples in this revealing urban history. Thrush's research not only restores the foundational stories of Native people within Seattle's deeper history, but also identifies the processes used to actively relegate Indigenous people to a remote past rather than acknowledging and representing their continued dynamic shaping of the history of cities beyond the Northwest.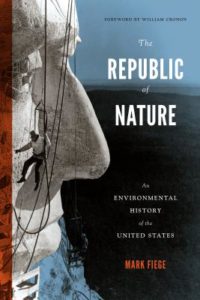 Mark Fiege, foreword by William Cronon, The Republic of Nature: An Environmental History of the United States 
"So original and necessary that a reader can be excused for being both astonished and wondering why no one has written a book like this before." –Richard White, author of The Republic for Which It Stands: The United States during Reconstruction and the Gilded Age, 1865–1896
Mark Fiege reframes the canonical account of American history based on the radical premise that nothing in the nation's past can be considered apart from the natural circumstances in which it occurred. He demonstrates how environmental history permeates the breadth of the United States, including in unexpected places such as the Salem witch trials, racial segregation, and the modern women's movement.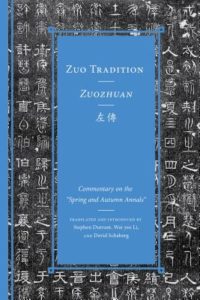 Stephen Durrant, Wai-yee Li, David Schaberg, Zuo Tradition / Zuozhuan: Commentary on the "Spring and Autumn Annals" 3 Volume Box Set
"A milestone in the development of the fields of Chinese history, historiography, literature, and political thought. . . . It will inspire entirely new lines of scholarly inquiry into the textual and historical world of ancient China." –Martin Kern, Princeton University
These three volumes make China's earliest narrative history available for scholars of the ancient world in an unabridged, extensively annotated translation. The authoritative edition for teaching, research, and citation, it offers facing pages of Chinese and English that enable it to serve the needs of a wide range of researchers.
This fall the press will publish The Zuo Tradition/Zuozhuan Reader, which presents highlights from this classic text for history buffs and students of Chinese and world history.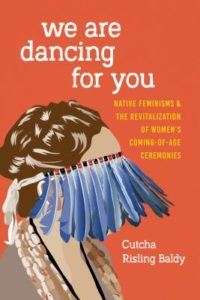 Cutcha Risling Baldy, We Are Dancing for You: Native Feminisms and the Revitalization of Women's Coming-of-Age Ceremonies
"[Encourages] our Native communities to recover and practice our Indigenous coming-of-age ceremonies as a central tool for the empowerment of young women and decolonization" –Renya Ramirez, author of Native Hubs: Culture, Community, and Belonging in Silicon Valley and Beyond
This courageously personal book about the Hupa revitalization of the Flower Dance challenges anthropological theories about menstruation, gender, and coming-of-age; and addresses gender inequality and gender violence within Native communities. In addition to being widely used in college classes, We are Dancing for You has been distributed to American Indian youth centers, Native rehabilitation programs, correctional facilities, and Tribal libraries across the state of California through the Native Women's Collective, the nonprofit cofounded by Dr. Risling Baldy.
*
The University of Washington Press is the oldest and largest publisher of scholarly and general interest books in the Pacific Northwest
---