A Revolutionary Reading List from PEN America's World Voices Festival
Assata Shakur, Theresa Hak Kyung Cha, and More
The 2021 PEN World Voices Festival is gathering dozens of writers, activists, and intellectuals for a host of digital events from May 18 to 22 to discuss storytelling as a way "to push boundaries, challenge inherited narratives, and give voice to hope, courage, and survival." We asked the panelists for a book they consider to be revolutionary; here's what they said along with links for their events.
Theresa Hak Kyung Cha, Dictée
(University of California Press)
Experimental in both form and content, Dictée spans epic history and autobiography, blending poetry, recitation and visual art to meditate on the condition of exile and displacement. Dictée influenced a whole generation of Korean diasporic women writers and artists.  –Grace M. Cho, "The Stories Written Into Our Bodies"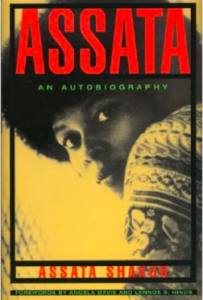 Assata Shakur, Assata: An Autobiography
(Chicago Review Press)
Assata: An Autobiography was a reminder of the strength that Black women are capable and expected to have in the fight for liberation, and the hurt and loss that white supremacy is directly responsible for. Assata's life is a testament to the unwavering courage of the Black Panthers. Her determination and loyalty to her people are the epitome of revolutionary.  –Danyeli Rodriguez Del Orbe, "Dreaming Out Loud Annual Public Reading"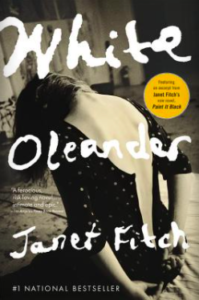 Janet Fitch, White Oleander
(Back Bay Books)
Thankfully, we live in a world with much powerful literature to choose from but if I had to pick just one book that was revolutionary for me personally, it would be White Oleander by Janet Fitch. Before finding that book at fourteen, I wasn't aware I was allowed to write about sex or mothers or growing into an identity in such an honest and messy way. It was one of the first books that made me feel it was OK to be a girl and have the questions I have about life, and to tell someone else about them.  –Dantiel W. Moniz, "The Myth of Innocence: Coming of Age in America"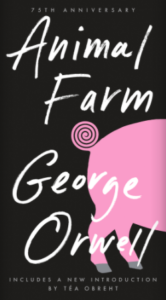 George Orwell, Animal Farm
(Signet Book)
Animal Farm by George Orwell is the revolutionary book I would pick, and not only thanks to the fact it reported a revolution. The choice of Orwell to tell his story in a farm where animals will for freedom and better life was both unexpected and brilliant. Through the eyes of our closest friends, Orwell parodies our human condition, shows how united we are when we decide to change and how fragile we are when betrayed by the government we choose. A masterpiece.  –Yamen Manai, "The Ties that Bind: Weathering Crises in a Globalized World"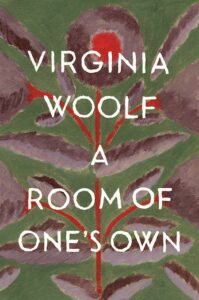 Virginia Woolf, A Room of One's Own
(Mariner Books)
I was just re-reading A Room of One's Own by Virginia Woolf, which I think can be a part of this category. The extended essay highlights the differences between men and women writers, and how those differences are the result of the limitations and restrictions imposed on women. It reiterates how without the freedom, the education, or the financial rewards of men authors, women are barred from creating a literary tradition of their own.  –Threa Almontaser, "On Revolutionary Love and Poetic Resistance"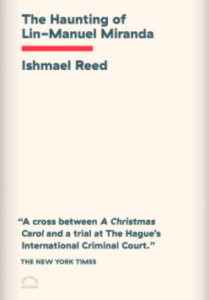 Ishmael Reed, The Haunting of Lin-Manuel Miranda
(Archway Editions)
Ishmael Reed's The Haunting of Lin-Manuel Miranda is a blunt, fierce, and subversive book that throws cold shade on all our praise of Hamilton. Reed puts the Founders on stage, too—but under the scorching light of this truth: that they were "active participants in the diabolical enterprise" of slavery.  –Tom Healy, "On Revolutionary Love and Poetic Resistance"
Lit Hub readers can use the digital code LA5021WVF for a 50 percent discount on all events at the PEN World Voices Festival through Saturday.
---