A Literary Long Weekend in Portland, Maine
Please Stop Calling Us 'The Other Portland'
To celebrate our partnership with Kimpton, enjoy 20% off their Best Available Rate. Cozy up in your hotel room with one of our seasonal book recommendations, or venture out on a book lovers' travel itinerary.
Hanging off the northeast edge of America, Maine is the only state in the union bordered by just one other state. But Maine is hardly a literary outlier and has long been at the fore of producing and attracting revered American authors.
Portland, Maine's Henry Wadsworth Longfellow has arguably written some of the most memorized poetry in America. Edwin Arlington Robinson of Alna, Maine won three Pulitzer Prizes for poetry during the 1920s. When Rockland, Maine native Edna St. Vincent Millay received the Pulitzer Prize for Poetry in 1923, she was just the third woman to ever do so. And then there's native son Stephen King—does anyone even know at this point who many millions of books the man has sold?
Even when visitors like Robert Lowell and Jean Stafford or Elizabeth Bishop came for stays in Maine they wrote some of their best work along our craggy shores—Bishop's famous eulogy to Lowell "North Haven" was written while summering on the famous island and remains one of her most beloved poems. Kennebunkport summer resident Booth Tarkington died in 1946 but remains one of just three novelists to win the Pulitzer Prize for fiction twice (the other two are Faulkner and Updike).
Portland, located at the state's southern point, is the Maine's only real city—and with a population of roughly 66,000, the term "city" is relative to the reality that Maine may be massive geographically but has a total population of just 1.3 million. In addition to Portland's long history in the visual arts and growing national acclaim for its food, it has become an exceptionally literate city that seems to collect more and more talented writers from around the county on a monthly basis.
FRIDAY
Portland Public Library: 12:00 PM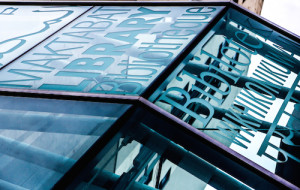 The Portland Public Library's downtown branch in the heart of the city is the state's largest library. It's monthly Brown Bag Lecture—once a month at noon on Wednesdays—has become a premier reading series over the decades. Guest authors have included Chris Bohjalian, Brock Clarke, Andre Dubus III, Lily King, Christina Baker Kline, Tess Gerritsen, Richard Ford, Richard Russo, and the brothers Wolff (in separate appearances) Geoffrey and Tobias.
Building on the success of the monthly Brown Bag Lecture, a few years ago the library began hosting the Friday Local Author Series. The new series gives emerging Maine authors a public platform for a reading and question and answer session. Drop by—you never know when this year's Friday Local Author presenters could be next year's revered Brown Bag Lecture authors!
The Telling Room: 2:00 PM 
The Telling Room is Portland's local equivalent to the nationwide 826 tutoring centers founded by Dave Eggers. The Telling Room offers a wide range of writing workshops and mentoring programming for teens, and does amazing work in particular with Maine's recent influx of refugees from Sudan, Somalia, and Iraq. Their founding belief was simple: children and young adults are natural storytellers, and stories contain the power to change the lives of both tellers and listeners. Today, the organization serves more than 2,200 students annually and partners with more than 50 schools throughout Maine.
Head over and say hello to the Telling Room's inspiring staff and see if they have any community events scheduled, such as Slant (a spoken word storytelling event inspired by NPR's Moth Radio Hour) or the Super Famous Writers Series, which over the years has hosted Ann Beattie, Dave Eggers, Elizabeth Gilbert, Susan Orlean, and George Saunders, among others.
Arabica Coffee Co.: 4:00 PM 
If you're in need of an afternoon pick-me-up, drop by Arabica for an espresso. The old wood-floored and brick-walled café is a favorite hang out and work spot for local writers. On a midweek morning, it's not unusual to find Pultizer Prize-winner Richard Russo decamped at a table in back writing or reading or simply waking up with a hot cup of coffee.
Congress Square Park: 6:00 PM
When Congress Square Park was almost sold by the city to an abutting privately owned hotel about a year ago, the Friends of Congress Square Park banded together to both fight for the park and organize programming. Some of that programming will excite the bookish. On July 8, the Maine Writers & Publishers Alliance will host novelists Sarah Braunstein, Ron Currie Jr., and Gibson Fay-LeBlanc for a reading from their current work-in-progress. On July 14, the Portland Public Library will host a community panel discussion about the much-anticipated Harper Lee novel Go Set a Watchman replete with a food truck serving Southern fare.
SPACE Gallery / Longfellow Books: 7:00 PM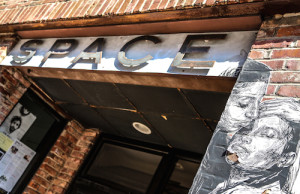 You'll have to find out where the evening's literary action is on a given Friday, but two good places to start are either SPACE Gallery or Longfellow Books.
SPACE Gallery has a firm grasp on the weird beating heart of Portland's entire art scene. On any given night you could drop by and hear some baroque pop from Brooklyn's San Fermin, watch a great documentary like Linotype: The Film, catch some exceptional contemporary art, or hoot and holler through a kickass literary event. SPACE is the Maine host for the international traveling carnival known as Literary Death Match. They've hosted readings with authors such as Richard Ford, Jonathan Lethem, and Simon Van Booy. Last year, in collaboration with the Maine Writers & Publishers Alliance (MWPA) and Brooklyn-based literary mag Slice, SPACE hosted Maine's first Literary Jeopardy! where teams of three—poets, novelists, memoirists—faced off. In my role as the executive director of the MWPA, I've moderated dual author conversations at SPACE with Andre Dubus III and Richard Russo, and Ann Beattie and Roxana Robinson. In early June, the MWPA and SPACE embark on the first in a series of literary themed Oxford-style debates—the first debate, Comma Carnage, is an Oxford debate on the divisive Oxford comma.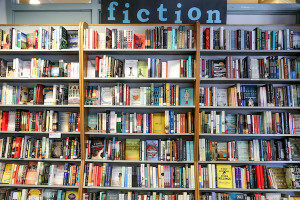 Longfellow Books is an utterly local and independent bookstore, precious and beloved. It is staffed by the kind of book lovers who brought Zadie Smith to Maine back when White Teeth first came out and not many readers had yet heard of her—and that's perhaps the best advice when it comes to a reading at Longfellow: even if you've never heard of the author they're hosting, just go! When co-owner Stuart Gersen died just after the New Year, the city's readers mourned; as a younger bookseller, it was Gersen who gave an eager upstart named Stephen King his first Maine bookstore reading. Gersen's partner Chris Bowe continues to man the store's helm and fight the good fight. "We are fiercely independent," he recently told me, "because there is no corporate entity that determines our values or what stories we tell. No algorithm to guide us as we curate this sacred space. We fill our bookshop with the stories we love and the tales that need repeating. Our shelves are full of writers we know and who know us. And we are entrusted with the noble calling of selling the best damn books to the best damn people."
Novare Res Bier Cafe: 9:00 PM
Any great literary evening demands discussions and dissection with friends over a few drinks. Novare Res is located in a brick-walled basement in Portland's Old Port district giving the décor a decidedly speakeasy vibe. Scan the room and you might just spot New York Public Library Literary Lion and Maine native Ron Currie, Jr. with his back against the wall, holding court; if you see him, buy him a beer (or two) and you'll find it to be the cheapest, most thought-provoking entertainment in town. If it's summer, grab a table outside in the beer garden; or is it bier garden?
SATURDAY
The Speckled Ax: 8:00 AM
Named after a reference at aiming for moral perfection in The Autobiography of Ben Franklin, The Speckled Ax takes its coffee seriously: wood-roasted organic beans, single-cup, pour-over brewing. If you stayed up late on Friday night talking literary shop, you'll welcome the boost of dark espresso.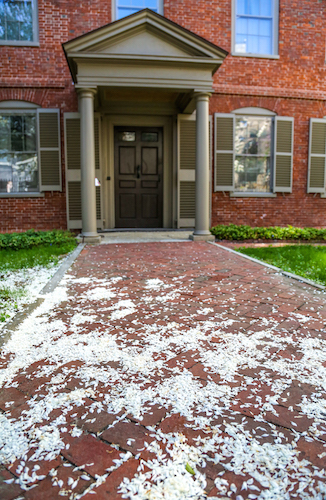 Henry Wadsworth Longfellow House: 10:00 AM
Born in Portland in 1807, Henry Wadsworth Longfellow went on to become something rare for an American poet: one of the most famous men of his time. Longfellow's old college pal and life-long friend Nathaniel Hawthorne once wrote him: "I read your poems over and over… nothing equal to some of them was ever written in this world." The Maine Historical Society (MHS) now maintains the Longfellow House and opens it for public tours. The house was the first all-brick dwelling in Portland and, according to the MHS, virtually all of the household items and artifacts are original to the family. Don't forget to sit for a bit in the serene and secluded Colonial Revival-style garden behind the house and see how many verses of "Paul Revere's Ride" you can recall.
Salt Institute for Documentary Studies: 1:00 PM
The Salt Institute for Documentary Studies began in a classroom at Kennebunk High School in 1973 when English teacher Pamela Wood began using the experiential education model of sending students into the community with notepads and cameras to gather stories. After relocating to Portland decades ago, Salt grew to offer semester-long, 15-week courses in writing and photography, and added tracks in radio and new media. While documentary writing has, sadly, been discontinued as an individualized track of study, it's worth dropping by to see if Salt's gallery space is open and getting a unique sense of Maine via the student's radio, photography, and new media documentaries.
Yes Books: 2:00 PM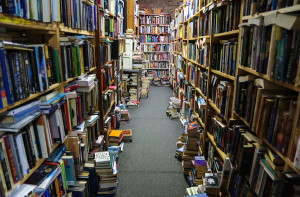 The institution of Yes Books is everything you want in a used bookstore when you have time to spare: cluttered, marginally organized, and packed from floor to ceiling with 60,000 books. When I was a teenager and walked toward the counter with yet another Charles Bukowski to buy, Pat Murphy—the founding owner, an old Beatnik poet who chain smoked Cloves and recently died—would say: "Even from across the room, I can see by that book's cover that you've found another Black Sparrow Press title." Indeed, I found my first Paul Bowles, Thaisa Frank, and Paul Goodman books in the bowels of Yes Books, too. Over the years I've discovered everything from rare first editions to tattered back issues of Granta. These days, local slam poet Russ Sargent keeps things chill at the register.
Yes Books also serves as the mail hub for submissions to Portland's lit journal, The Café Review. When Yes Books first opened in the 1980s, it was located across town and got its name because it shared a wall with the now-defunct jazz club, Café No. According to local lore, the owner of Café No wanted to call it "Waiting for Godot Café," but Beckett's agent said "No" to the idea, hence the café's name.
Portland Hunt & Alpine Club 3:00 PM
Serving craft cocktails and Scandinavian fare, some folks swear the Portland Hunt & Alpine Club is the best thing to happen to the city since, well, it's brief 12-year run as the state capital (when Maine formed in 1820, Portland was its capital until 1832 when it was shifted north to Augusta). Others bemoan the Portland Hunt & Alpine Club as the sort of precious hipster hangout ruining the city. Decide for yourself. Drop in for a cocktail and marinated olives or toasted nuts. If you're feeling more Maine, order a round of oysters; if you feel like dipping into some house specials, try the Swedish meatballs, salt cod, or deviled smoked trout served with brown butter mayo, capers, dilly beans, and egg.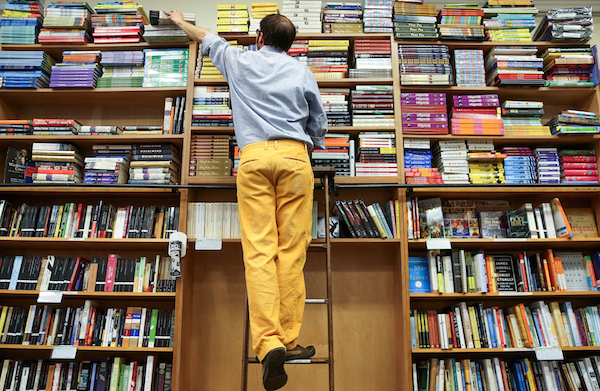 Sherman's Books & Stationery: 4:00 PM
Sherman's has been selling books since 1886 at their Bar Harbor location. Today, they have five locations across the state, including Boothbay Harbor, Camden, Freeport, and, their newest, Portland. The shop is located in the city's historic Old Port district, several blocks of brick sidewalks and one-way streets. In addition to hosting regular author readings, on the last Wednesday of every month Sherman's invites customers to sit in the store and write letters together as part of their Epistolary Club. Store manager and book buyer Josh Christie also adds his own books to the shelves and is the author of Maine Beer: Brewing in Vacationland and the co-author of the Maine Outdoor Adventure Guide and the Handbook of Porters and Stouts.
Fore Street: 7:00 PM
You're in Portland, Maine, so why not treat yourself? Drop by the nationally acclaimed Fore Street, where chef Sam Hayward was the first chef in the state to collect a coveted James Beard Award for Best Chef in the Northeast. First opened in 1996, Fore Street led a revolution in Maine cuisine in the same way James Beard's food writing helped lead a revolution that changed America's appetites. The entire menu at Fore Street is faultless.
SUNDAY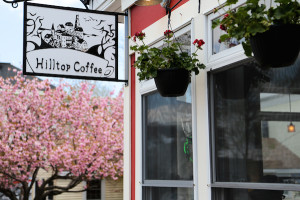 Hilltop Coffee: 8:00 AM
Depending on whether or not he had a late night at Novare Res (or is out jogging), you might find Ron Currie Jr. working on his next novel at Hilltop Coffee.
Eastern Prom: 9:00 AM
It's Sunday, so take your coffee and bagel and head down the street from Hilltop Coffee to Portland's Eastern Prom. Sit on a bench and soak up the commanding views of Casco Bay, or bring a blanket and book. Author Lincoln Paine lives on the Eastern Prom, so you might lug along his monumental and mesmerizing The Sea and Civilization: A Maritime History of the World (Knopf, 2013), an accessible 784-page work of scholarship that retells human history through the lens of maritime travel.
Mama's Crow Bar: 12:00 PM 
This tiny neighborhood bar is beer only and cash only and closely associated with local poetry: not only does the bar host a regular reading series, owner Tricia Pryce Henley competes in national poetry competitions with the Women of the World Poetry Slams.
Carlson Turner Antiquarian Books & Bookbindery: 1:00 PM
Carlson Turner Antiquarian Books & Bookbindery is housed in a Victorian-era building and is packed to the ceiling with more than 40,000 antiquarian, scholarly, and used books. Owner Scott Wilson doesn't just know his books, he makes books, regularly taking on hand-binding jobs and letterpress projects. The oldest cemetery in Portland (dating back to the 17th century) is located directly across from Carlson Turner… and they have the key to the front gate.
Portland's Waterfront: 2:00 PM
Follow the scent of salt air from Carlson Turner and head down to Portland's working waterfront along Commercial Street. You can grab a ferry to one of the Casco Bay islands or catch some local flavor in one of the many waterfront bars. While Tess Gerritsen and Douglas Preston—a couple of Maine's most famous thriller authors—live further up the coast and are known for setting their novels around the globe (or even outer space, as in Gerritsen's Gravity), many Maine authors, such as Gerry Boyle, Brenda Buchanan, James Hayman, have found Portland a prime location for their mysteries and the city's waterfront seems to be an especially popular place to set a scene or dispose of a body. "As a setting for a suspense thriller series I think Portland is nearly perfect," says James Hayman. "It offers just about everything a crime writer could want. A gritty urban setting. A vibrant street life. Great architecture. A rich history. The working waterfront. Good bars and restaurants. A lively art scene. Plus, importantly, a police department with big-city skills and resources but still small enough for most of the cops to know and care about each other. There is also the weather. As we all know, Portland offers always interesting and sometimes exciting weather in which to set scenes."
MONDAY (if you make it a long weekend!)
The Holy Donut: 8:00 AM
The Holy Donut has gained a national reputation for their potato donuts. You'll have to get there early if you want one of their epic dark chocolate and sea salt donuts. If you want a tip of the hat from a native, try their donut flavored with Allen's Coffee Brandy, the best-selling liquor in the state. Grab your donuts and wander across the street for a walk through Deering Oaks Park. The 55-acre park was designed in the late 1870s by the Olmstead brothers, sons of famed NYC Central Park designer Frederick Law Olmsted.
Stephen King's House (Bangor): 10:00 AM
If you're in Maine, why not visit the home of native son Stephen King? The trip from Portland to King's home in Bangor is going to take you more than four-hours round trip, but even if you're not a Stephen King devotee, it's difficult to deny his importance in the realm of contemporary American book sales. King's gothic home on 13th Street in Bangor is immediately recognizable with its spider web front gate topped by bats.
Word Portland: 9:00 PM
Now that you've made your Portland visit truly a long weekend, you get to spend Monday evening at the Longfellow Square bar LFK and sit in for the ruckus Word Portland, a reading series every first Monday of the month. Cofounded by Danielle LeBlanc and Emily Jane Young in 2012, past readers in the series have included Jessica Anthony—whose debut novel The Convalescent won the inaugural Amanda Davis Highwire Fiction Award from McSweeney's in 2009—and Sarah Braunstein—the author of The Sweet Relief of Missing Children who received a 2007 Rona Jaffe Writer's Award and was named a "5 Under 35" fiction writer by the National Book Foundation in 2010. LFK is dark and woody and peppered with working antique typewriters that are often put to use by customers who've been struck by the muse while enjoying a cocktail.
All photographs by Molly Haley
---