8 Sci-Fi and Fantasy Books You Need to Read in June
Natalie Zutter Recommends Cli-Fi, Time Travel, Magical Circuses, and More
Nearly every entry on this month's list of new and exciting SFF has me drawing connections between an upcoming title and either an existing work of art or a well-known trope upon which it's providing an intriguing twist. It's not surprising—that's how we often shorthand our recommendations in personal and professional contexts. It's also something of a comfort, as you'll have a sense of what magical adventures will make up your summer TBR list.
Hope you're ready for every possible option, whether you'll be indulging in an SFF beach read with your toes in the sand, flipping through some doorstoppers and/or novellas on a long flight, or spending your summer Fridays with a cold drink and an even cooler book. In addition to this wonderful list, refresh your memory of our 2023 SFF preview, which includes new June books from Ann Leckie, S.L. Huang, Nicole Kornher-Stace, and Connie Willis.
*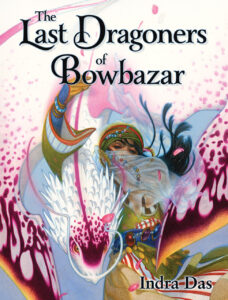 Indra Das, The Last Dragoners of Bowbazar
(Subterranean Press, June 1)
Here for all the dragons this year! Indra Das' standalone fantasy novella opens with the arresting image of a baby dragon plucked from a living tree, a memory that narrator Ru convinces himself must have been nothing more than a dream. Yet as he grows up in Calcutta, feeling like it both could and could never be home, Ru delves into his family's nomadic history and begins to wonder if they didn't just come from another country, but from another realm altogether—one not unlike the fantasy world of his father's novel The Dragoner's Daughter…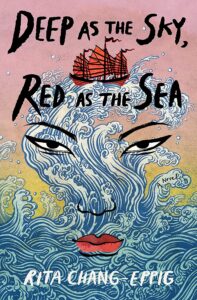 Rita Chang-Eppig, Deep as the Sky, Red as the Sea
(Bloomsbury, June 6)
The same goes for pirate queens! Joining Shannon Chakraborty's recent novel The Adventures of Amina Al-Sirafi is Rita Chang-Eppig's swashbuckling adventure based on the historical figure of Shek Yeung. A sex slave aboard the Red Banner Fleet, she is granted her freedom by the death of her husband, captain Cheung Yat, but must immediately remarry his second-in-command and adopted son Cheung Po in order to maintain control of the fleet. All while the Chinese emperor has sent a nobleman to rid the South China Seas of pirates once and for all. I'm delighted to see multiple adventures focusing on wives and mothers vying for power over surly sailors and the even more stubborn seas.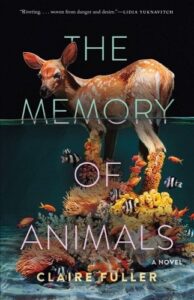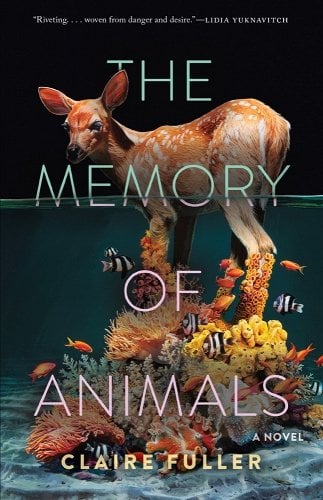 Claire Fuller, The Memory of Animals
(Tin House, June 6)
Claire Fuller's fifth novel brings to mind Emily St. John Mandel's Station Eleven and Sequoia Nagamatsu's How High We Go in the Dark, inhabiting the early period of a pandemic post-apocalypse. Here it's the "Dropsy" virus, which induces sudden memory loss as a precursor to death. With nothing else to do as the world is slowly ending, failed marine biologist Neffy enrolls in a vaccine trial but instead becomes wrapped up in the insular world of her hospital stay and the personal psychodramas of her fellow volunteers, especially as a potential immunity separates her fate from theirs. As the Internet cuts out, Neffy and her unlikely compatriots all turn to the seductive trap of memory, whether scrolling useless smartphones or (in her case) using the experimental "Revisitor" technology to get lost in her old recollections before they're erased forever.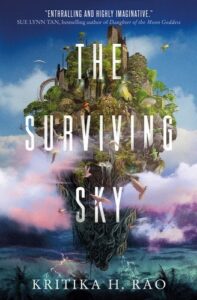 Kritika H. Rao, The Surviving Sky
(Titan Books, June 13)
If you're looking for a cli-fi science fantasy to fill the Broken Earth-sized hole in your heart, cast your gaze upward to Nakshar, the floating civilization made of plants and held together by the mental trajection work of architects like Iravan. But the only person not impressed by him is his wife Ahilya, an archaeologist who regards the architects' power not as holding things together but as suppressing everyone else. Their marriage is teetering on the edge, but a disaster on the planet's jungle surface will bring them together, however reluctantly, to stop their home from falling out of the sky.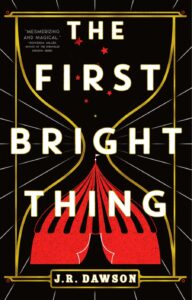 J.R. Dawson, The First Bright Thing
(Tor Books, June 13)
It's 1926, and the world is still reshaping itself after the Great War—not least because many people found themselves touched by power, forever known as Sparks. At the Circus of the Fantasticals, a trio of women—time traveler Rin (a.k.a. the Ringmaster), her healer wife Odette, and seer Mauve—have created a home for Sparks cast out of society, free to use their gifts beneath the Big Top. But Rin can see that this world war is only the first, with a Second World War to threaten their found family. And before then, they must contend with the dark circus, led by its own malevolent ringmaster, that will endanger their day-to-day survival.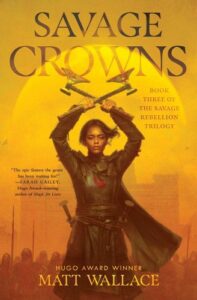 Matt Wallace, Savage Crowns
(Saga Press, June 13)
Matt Wallace's epic fantasy trilogy Savage Rebellion comes to a bloody close with the confrontation between the two women trying to change the supposedly utopian nation of Crache for the better. Evie, who infiltrated the land's Savage Legion for answers and has risen to the rank of Sparrow General, faces punishment at the hands of Crache's vicious Skrian army. By contrast, street urchin Dyeawan now occupies Crache's highest seat of power through clever subterfuge, only to commit a foolish misstep that could clear the way for another coup.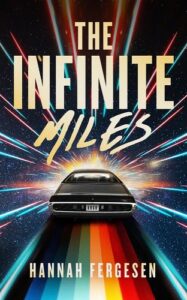 Hannah Fergesen, The Infinite Miles
(Blackstone Publishing, June 20)
For anyone who grew up watching Doctor Who, and then kept watching well into adulthood, Hannah Fergesen's sci-fi debut pulls those heartstrings of yearning for timey-wimey adventure. But heroine Harper is not the human companion plucked from linear time to join the Doctor; she's the one left behind when best friend Peggy gets picked up by the Argonaut, the hero of their beloved childhood sci-fi show. But the fictional Argonaut is actually called Miles, he's burnt out from time travel, and when Peggy gets taken over by a parasitic alien called the Incarnate, he strands poor Harper in 1971. With nothing but her shattered rose-colored glasses of nostalgia to guide her, Harper must navigate the past and figure out if her best friend is worth saving.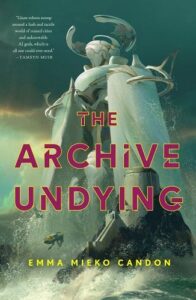 Emma Mieko Candon, The Archive Undying
(Tordotcom Publishing, June 27)
Mecha stories regularly engage with gods versus mortals and life versus death, but what intrigues me about Emma Mieko Candon's foray into this subgenre is her focus on the afterlife—as in, what happens when an AI god kills itself? Here, the madness-induced death of Iterate Fractal destroys the city of Khuon Mo and wipes out all of its priest-pilots… except for its favorite, Sunai, who it resurrects. For seventeen years, poor Sunai has wandered the world as a lonely immortal, fleeing those who would force him to pilot the mecha created from Iterate Fractal's corpse. But when he falls into bed with the mysterious Veyadi, who wants him to investigate an undiscovered AI, Sunai fears that he will be sucked back into his past life, with even worse consequences this time around.
---