8 Causes + 8 Books = 16 Gifts
A Gift Guide for the Politically Engaged
It's the season for giving, and this year it seems more fitting than usual to bestow gifts that will have a wider impact. A simple way to accomplish this is to give a book that inspires nuanced thought and meaningful action, combined with a donation in the recipient's name to a relevant charity or non-profit. Here are eight pairings supporting issues that are becoming increasingly relevant in the aftermath of the election.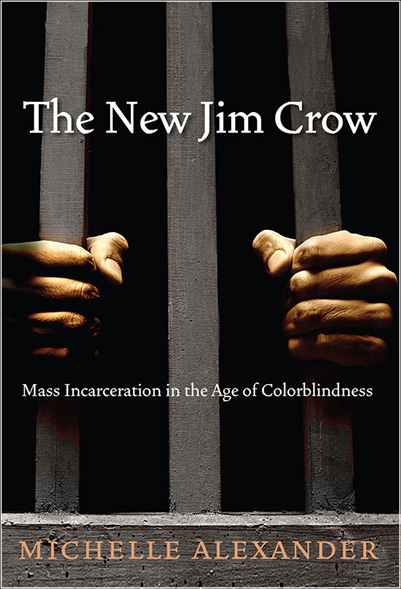 Fixing the Broken Justice System
=
The New Jim Crow, Michelle Alexander 
In The New Jim Crow, Michelle Alexander explores the way the United States criminal justice system has become a vehicle for racial discrimination and oppression. Combine this with a donation in the recipient's name to Critical Resistance, a non-profit whose goal is to eliminate "imprisonment, policing, and surveillance" while "creating lasting alternatives to punishment and imprisonment." Another meaningful donation could be made to Defy Ventures, which provides job training and entrepreneurial guidance to current and former prisoners.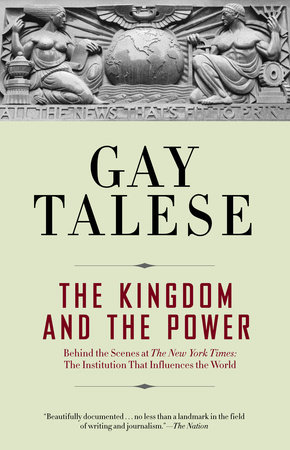 Defending Freedom of the Press
=
The Kindom and The Power, Gay Talese
Those on your list who start each morning with the newspaper would be interested in The Kingdom and the Power: Behind the Scenes at the New York Times: The Institution That Influences the World. Not only does it provide a fascinating look at the workings of the world-renowned institution, but it's also written by Gay Talese, one of the original voices of literary journalism.
This book matches well with a donation to ProPublica, an organization devoted to investigative journalism in the public interest. Their reportage is independently conducted and deeply thorough; they've covered everything from the water crisis in the western US to the dismantling of worker protections. A donation to this organization would support the free press, a necessary component of democracy—one that today is facing forces that would seek to limit its powers.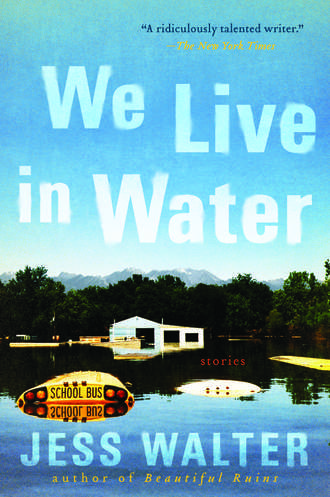 Combating Poverty, Helping the Homeless
=
We Live in Water, Jess Walter
and/or
Evicted, Matthew Desmond
If you decide to gift Jess Walter's story collection We Live in Water, be sure to bookmark "Anything Helps." In devastating and evocative language, Walter humanizes one of the so-often unnoticed homeless people who live in our midst by revealing his quest to collect money to buy the newest Harry Potter book for his estranged son. The story would go well with a donation to The Robin Hood Foundation, an organization dedicated to helping the homeless people of New York City. They do it through a diverse set of services—soup kitchens and shelters, schools and job training—that help the men and women they serve build better lives. Alternatively, LIFT helps families in several major American cities to make both immediate and long lasting changes that allow them to rise out of poverty. Their approach is multi-dimensional: they assist families in building personal, social and financial foundations that will help them long-term. Matthew Desmond's Evicted would also make a powerful gift to someone who thinks and cares about income inequality, and wants to act.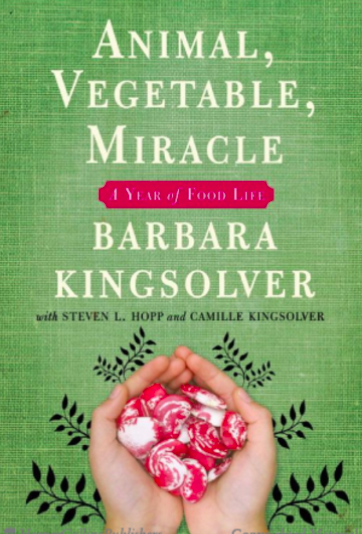 Protecting America's Small Farms
=
Animal, Vegetable, Miracle, Barbara Kingsolver
Barbara Kingsolver's Animal, Vegetable, Miracle looks at food production in the US through the lens of her family's attempt to eat locally for a year. Kingsolver uses this challenge to shine a light on the detrimental effects industrialized farming has on people, animals, and the environment.
If you'd like to support the effort to train new small farmers to be the stewards of "ecologically resilient farm enterprises," The Stone Barns Center for Food and Agriculture does just that. Or make a donation to Farm Sanctuary, which aims to educate the public about unethical treatment of animals within the industrial farming industry, rescue those animals, and lobby the government for changes to laws that would protect farm animals.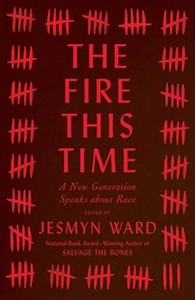 The Ongoing Struggle for Civil Rights and the Fight Against American Racism
=
The Fire This Time, Jesmyn Ward (ed.)
As the editor of The Fire This Time, Jesmyn Ward has collected the voices of some of the brightest writers of the moment—including Claudia Rankine, Natasha Trethewey and Edwidge Danticat—as they examine race in America today. Through essays, memoir, and poetry, this volume provides an expansive view of an ugly past and a complicated present; it also asks questions that are necessary for carving a path into an improved future.
As a longstanding organization devoted to civil rights (it formed over a century ago), the NAACP can be counted on to continue its work against race-based discrimination and for equality in a number of fields, including education and the criminal justice system.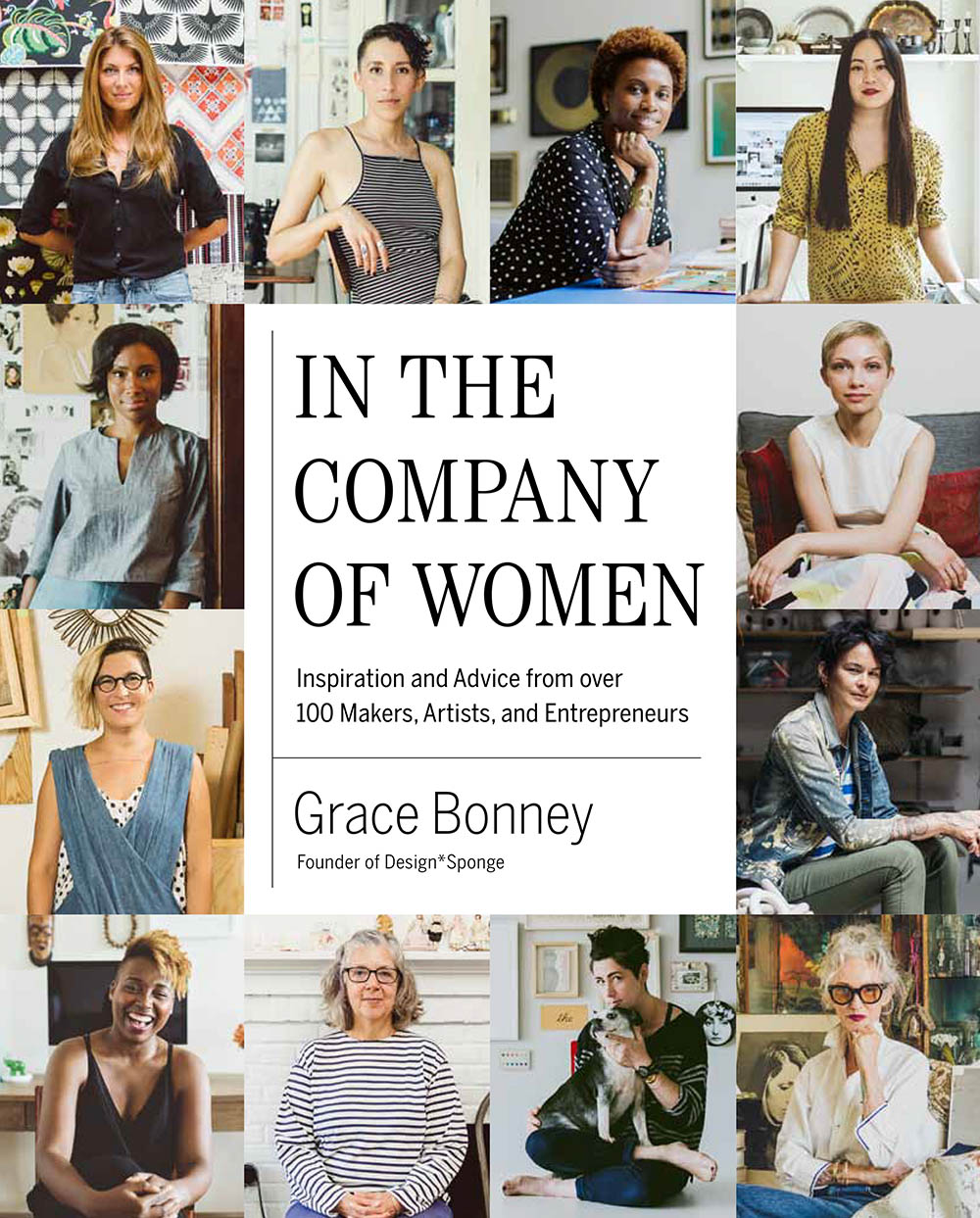 Defending Women's Rights and Representation
=
In the Company of Women, Grace Bonney
Consider combining a donation to She Should Run with Grace Bonney's In the Company of Women: Inspiration and Advice from over 100 Makers, Artists, and Entrepreneurs. The book is a beautifully photographed compendium of reflections from successful women who have excelled in their chosen fields. While the text focuses primarily on highlighting women who work in the arts, She Should Run is an organization that concentrates its efforts on bringing women into politics by providing guidance for fledgling public servants. They take different approaches, but both the book and organization are striving to carve out space for and celebrate women's voices and work.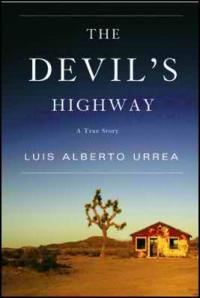 Humanizing the "Problem" of Immigration
=
The Devil's Highway, Luis Alberto Urrea
Reading Pulitzer finalist The Devil's Highway would benefit any engaged citizen (or politician) trying to understand the nuances of the immigration question that has recently come to occupy center stage. Luis Alberto Urrea takes on the true story of 26 men who tried to cross the most dangerous stretch of the US border, an area in which even members of Border Patrol are scared to linger: the Devil's Highway. His examination of one crossing, and one group, sheds light on the larger situation at hand. A donation to the U.S. Committee for Refugees and Immigrants would enhance the gift of this book, as the organization's goal is to provide a starting point for people newly arrived in the US in the form of a welcoming community and connections to jobs, education and health services.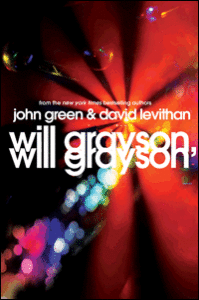 Maintaining the Hard-Won Rights of LGBTQ Americans
=
Will Grayson, Will Grayson, David Levithan and John Green
For the young adult readers on your list: consider Will Grayson, Will Grayson, which was co-written by David Levithan and YA megastar John Green. Each author wrote half the book, taking on the voice of one of the two title characters—one straight, one gay—who attend the same high school and whose stories eventually intertwine. Within the larger YA renaissance, there has been an uptick in quality novels that address LGBTQ issues, and this was the first such book to make the New York Times bestseller list. Pair this book with a donation to GLAAD, which focuses its efforts on using media representation of the LGBTQ community to shape a more accepting society.
---