8 Books About the Messiness and Beauty of Queer Life
Amanda Kabak Recommends Sarah Waters, Michael Cunningham, and More
When I came out in 1992, I hunted through libraries, devouring whatever books I could find that would help me figure out how to navigate this foreign world I'd landed in. I read lesbian romances and mystery series, horribly depressing fiction written in the 50s and 60s, and non-fictional accounts of coming out and feminism. But then I grew up, and I had a bunch of other things on my mind outside being gay: college, work, finding an affordable apartment in Boston, getting my roommate to stop having insanely noisy sex with her boyfriend. You know. Real life.
Real life is a mash-up of all sorts of different people with divergent desires, goals, and outlooks, and I crave seeing that reality on the page. Fortunately enough, I've found a number of authors who have a long history of writing outside of the box of their own sexualities and circumstances, including Emma Donoghue, Rita Mae Brown, Robert Rave, and Val McDermid, to name a few, and I love their range and flexibility. 
Beyond these expansive writers, I've also collected a handful of books that leverage multiple points of view to paint hugely intersectional stories that have gay characters, yes, but that aren't defined by them. They are filled with all sorts of different types of characters in all sorts of different settings, from the American south in the 1930s, to London after World War II, to the far reaches of outer space.
*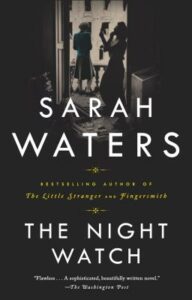 Sarah Waters, The Night Watch
(Riverhead)
The Night Watch is a cleverly tangled story of four Londoners in the immediate aftermath of World War II. Waters is adept at both historical fiction that supports instead of strangles the human stories she tells as well as paints queer characters in these kinds of disparate settings. In this book, she leverages her cast of characters and their differing points of view to tell multiple different but compelling post-war stories.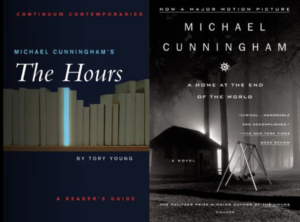 Michael Cunningham, The Hours and A Home at the End of the World
(Farrar, Straus and Giroux)
Cunningham is a master of the long-form metaphor, and while these two books haven't aged quite as well as I would have liked, they are both full of multiple points of view, atypical relationships, old friends, and made families. Cunningham has been known to say that he doesn't want to be known as a "gay" writer, and his style of intersectionality is appropriately expansive.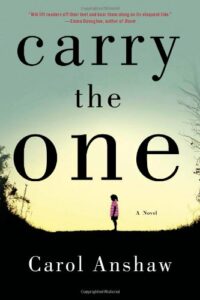 Carol Anshaw, Carry the One
(Simon and Schuster)
I've been a fan of Anshaw since I read Aquamarine, her first book. Carry the One was an influence on me when I was writing my novel, Upended. In this book, Anshaw follows a group of friends and siblings across a quarter century after they all experience a life-changing event together. Some are gay, some are straight, and it—wonderfully—makes no difference.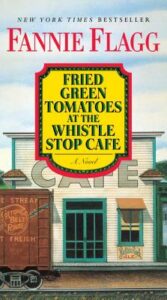 Fannie Flagg, Fried Green Tomatoes at the Whistle Stop Café
(Random House)
I wrote a paper in college contrasting the way Ruth and Idgie's relationship is dealt with in the 1991 movie versus the book. What was softly glossed over in the movie was obvious in the book (Idgie's mother goes so far as scolding her siblings for teasing Idgie when she's got "a crush" on Ruth)—but also delightfully ordinary. In this small, southern town in the 1930s, Ruth and Idgie's love was just a fact of life, and Flagg weaves it in with a large cast of characters over decades of time.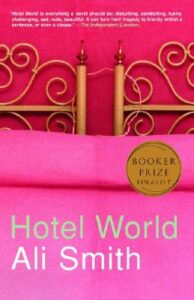 Ali Smith, Hotel World
(Hamish Hamilton)
Like other books by Smith, this one traverses styles, formats, time, and character. Five women—four living, one not—converge one night on the Global Hotel. Coming from different circumstances, they deal with their own histories and each other within inventive prose. Hotel World may be a small package, but it includes many different ways to grab you.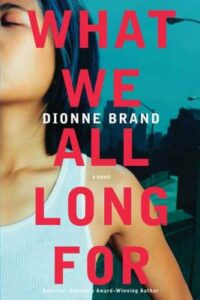 Dionne Brand, What We All Long For
(Macmillan/St. Martin's/Griffin)
Just like Brand obeys few boundaries in the types of writing she produces, she also knows no boundaries in this novel centered around a group of young friends in Toronto, each grappling with secrets and the meaning of family. She writes thrillingly across race, gender, sexuality, and upbringing, her book vibrating with the intersectionality and ambiance of the city it's set in.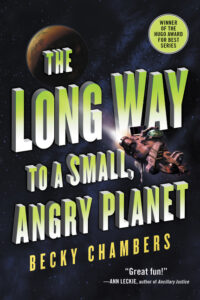 Becky Chambers, The Long Way to a Small, Angry Planet
(Hodder & Stoughton)
Besides having one of the best titles of any book, ever, this science fiction novel features a motley crew teeming with all sorts of differences crammed into one patched up tin can of a spacecraft. Chambers' characters span gender, sexuality, and even species in this wonderfully personal as well as expansive first installment of her Wayfarer series.
__________________________________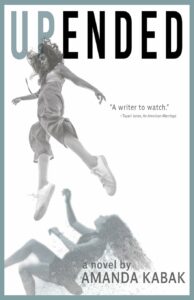 Upended by Amanda Kabak is available now from Brain Mill Press.
---