7 Novels For Living Out Your Cottagecore Fantasies
Lillie Vale's Coziest Houses in Fiction
Growing up, I fell in love with the cottagecore coziness of Bilbo Baggins' Bag End, the Weasley's ramshackle and magical Burrow, and the eclectic Victorian ephemera in Sherlock Holmes' 221B Baker Street. I agonized endlessly over design choices in The Sims, using cheat codes to get the much-needed Simoleons for my champagne tastes. But in the last couple of years I've seen more of my own four walls than I ever thought I would. And like many of us, I've found myself reaching for refuge in joyful, light-hearted books more than ever before.
Maybe it's counterintuitive that I'm still so drawn to cozy (and not so cozy) houses in fiction, but it's hard to not recognize the power that "home" has over us. I take comfort in the solace (and, sometimes, menace) they represent for the main character. In my new novel, The Shaadi Set-Up, it should be no surprise that a house plays a pivotal role: two exes have to work together to flip a gorgeous, if slightly tumbledown, beach house on a little island off the North Carolina coast. The renovated house, just like their relationship, is built stronger the second time around.
No matter which is your cup of tea, I hope you'll find at least one fictional abode here that makes you want to kick up your feet and linger for a while.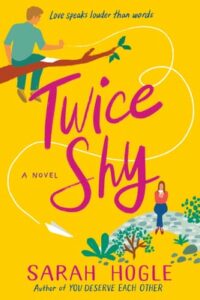 Sarah Hogle, Twice Shy
(G.P. Putnam's Sons)
The main character inherits a once-grand house in the Smokies that she must share with a co-beneficiary. Even amidst all the clutter, the house represents their hopes and dreams for the future in an utterly charming, totally wholesome way. Secret rooms, treasure maps, and a vast property to explore: a property like this would be a dream for weathering the pandemic.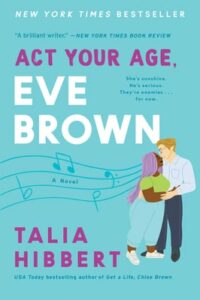 Talia Hibbert, Act Your Age, Eve Brown
(Avon Books)
A woman reluctantly accepts a job as a chef at a storybook-charming bed and breakfast in the picturesque Lake District after accidentally injuring the B&B's grumpy owner… and then falls in love with him. This book is a perfect staycation read, set in a house you'll never want to leave.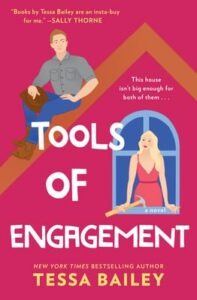 Tessa Bailey, Tools of Engagement
(Avon Books)
Feuding siblings compete on TV to see who has what it takes to flip the better house on Long Island. As our main character falls for her foreman, the house becomes a real symbol of the main characters' relationship as we see them work together to build a home and discover along the way that sometimes home isn't a place—it's a person.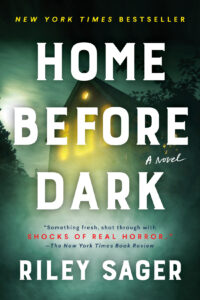 Riley Sager, Home Before Dark
(Dutton Books)
The house in question is here is a nightmare, from which the main character's family fled—but from a purely aesthetic standpoint, this rambling Victorian estate in the Vermont woods is the stuff of my gothic dreams. An imposing wrought-iron gate? Turrets? A majestic chandelier? A heap of history? Sign me up; I'll pass on the haunted house horrors, though.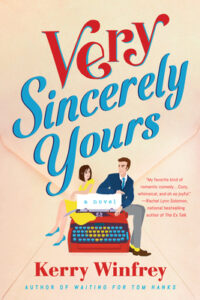 Kerry Winfrey, Very Sincerely Yours
(Berkley Books)
The childhood home of one of this story's main characters is storybook charming. A brick Victorian with a cozy turret bedroom sounds like a dream for any kid—or adult, for that matter.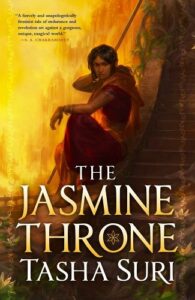 Tasha Suri, The Jasmine Throne
(Orbit)
The Hirana, a decaying temple, is a prison for one of our spirited main characters. Awful and awe-inspiring in equal measure, the grotesque beauty of the carved stone and the dangerous climb to scale its treacherous height—to say nothing of escaping—is a reminder that even bad times must end.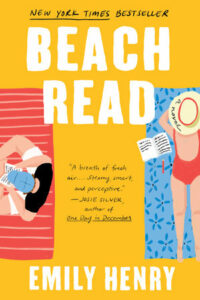 Emily Henry, Beach Read
(Berkley Books)
This story features a folksy and homey beach house inherited under less-than-ideal circumstances—next door to a college rival. The main characters in this one have to work through some big emotions, and I can't think of a better place to do that than the sweeping shores of Lake Michigan.
__________________________________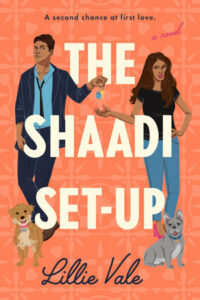 The Shaadi Set-Up by Lillie Vale is available via G.P. Putnam's Sons.
---