7 Books That Invite Readerly Exploration, Adventure, and Discovery
Steven Hall Recommends Jonathan Safran Foer,
Julio Cortazar, and More
What can a book do that no other story medium can do? What do books do best?
In our stream-on-demand world of tv, films, games and podcasts, it's an important question for a writer to ask: Why choose ink and paper? Why tell this story in this form? What are the unique and powerful tools I gain access to by choosing this medium?
When I began Maxwell's Demon, I very much wanted to create a novel that leaned into to form, that did things that books can do best.
There's a common belief that, as much as we might love them, this several-thousand-year-old story transmission system, this object made of paper pages and inky symbols, can't actually outpunch a hundred-million-dollar Disney movie or a cutting edge, triple A videogame. Some people believe that there is nothing that a book can do best.
Thankfully—because who would want to live in that world?—this simply is not true.
Leaving aside the uniquely collaborative nature of reader and writer, and that closeness, and intimacy, and that sense of ownership that a reader only gets from the act reading, and focusing purely on the machinery of the printed page—a book can do technical and mechanical story things that no movie, or show, or game can ever achieve. Partly, this is because of time.
What can a book do that no other story medium can do? What do books do best?
Specifically, it's because, with a book, the reader controls the pace of the reading. In a book, the reader controls the flow of time. While all those explosions, or Oscar-worthy performances are rolling by on-screen at precisely the pace dictated by a director and editor, with a book—the reader is in complete control. They can rush, they can dawdle, they can investigate. They can explore. And this means that the writer can create pages that can be skimmed through in seconds or explored over hours. The writer can create rabbit holes, puzzles, cyphers, whole additional, extra or alternative pathways for the reader to travel down, or skip past—as the reader chooses. And though a sandbox videogame can certainly provide forking paths, these must always be heavily curated and still run on a clock set by somebody else. With a book—more than any other storytelling medium—the reader is truly free to explore. They can roam.
This is a list of books that invite the reader to move through their pages in less conventional ways, that make the most of their bookishness, and that—above all—invite readers to roam.
*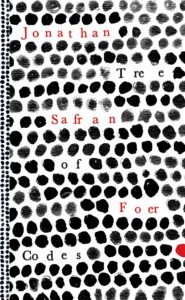 Jonathan Safran Foer, Tree of Codes
(Visual Editions)
The pages of Tree of Codes are full of holes. Gaps between the text on every page allow  text on upcoming pages to be seen, creating a shifting and drifting sense of story, allowing fleeting meanings to come together, and then float away as the pages turn. The reader can hurry through these mists, or stop to consider chance connections and strange resonances. An ethereal and unique reading experience.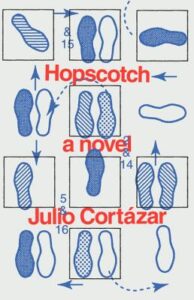 Julio Cortazar, Hopscotch
(Pantheon Books)
A story about a pair of young writers, big ideas and Parisian jazz can be read in several ways. The author's note at the front of the book explains the system, is almost worth the price of admission on its own: "In its own way, this book consists of many books, but two books above all. The reader is invited to choose between these possibilities: The first can be read in the normal fashion, and it ends with chapter 56, at the close of which there are three garish little stars which stand for the words The End, Consequently, the reader may ignore what follows with a clean conscience. The second can be read by beginning at chapter 73 and then following the sequence indicated at the end of each chapter…"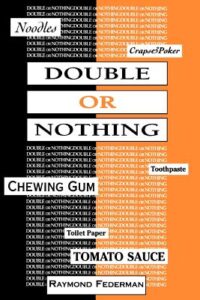 Raymond Federman, Double or Nothing
(F2C)
A writer intends to lock himself away for months in isolation to write his novel, but his obsessive planning soon begins to take over the text. Whole pages are soon consumed by lists, and worries on how much—and what sort—of food he will need to survive his isolation. As a result, the word 'noodles' quickly gets out of control—occupying large chunks of the book in various fonts, formats and repeating columns. The planned novel appears in sketch form too, shifting and changing, as the whole obsessive project rolls onwards. There's something very 2020/21 about this book, and perhaps it's not the best choice for anyone struggling with lockdown!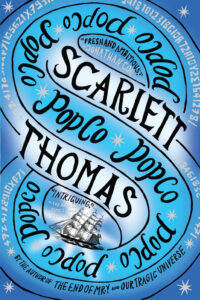 Scarlett Thomas, Popco
(Mariner Books)
Someone is sending Alice—an employee of the maybe-sinister Popco corporation—coded messages. Is a colleague trying to tell her something? Or are the messages coming from a place much closer to home? This codebreaking mystery features a crossword puzzle, and even a cake recipe for the reader to decipher. Thomas also includes sections and letter frequency and the first 1000 primes to help readers undertake their own investigations within the text.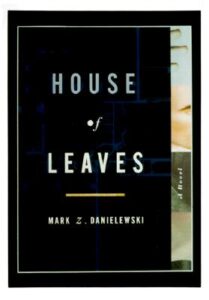 Mark Z. Danielewski, House of Leaves
(Panethon Books)
Will Navidson has a problem—his house is bigger on the inside, and it seems to be growing… In the year 2000, Danielewski introduced a whole new generation to non-linear text and (unsettling) visual storytelling through page design. The genius of House of Leaves comes from marrying physical page explorations—the formatting of the pages erupts into endless stairwells, tunnels, dark spaces and shafts of footnotes that descend through the book itself—with an absolutely knock-out story that will stay with you (and haunt your dreams) long after you have escaped the physical novel. Danielewski demonstrated that high literary theory and propulsive storytelling need not be opposing forces, and a cult classic was born.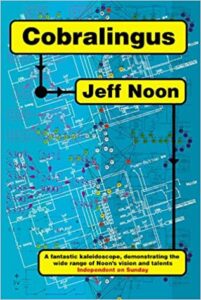 Jeff Noon, Cobralingus
(Codex Books)
Also published in 2000, Cobralingus is—for my money—a miniature masterpiece . Noon applies the principles of the music producer's mixing desk to literature, with wonderful results. Noon creates a number of "gates"—a series of (semi)fixed rules/processes that the writer can apply to any "input" text, causing the text to mutate, evolve, collapse and regrown into new narrative structures. The reader can't help but want to subject their own favorite texts to Noon's gates, and it's a great pleasure to take Noon's systems and run with them outside of the book. Jeff Noon's deep love of language and his surreal storytelling wit make his own examples shine.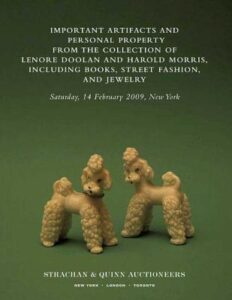 Leanne Shapton, Important Artifacts and Personal Property From the Collection of Lenore Doolan and Harold Morris, Including Books, Street Fashion and Jewelry
(Sarah Crichton Books)
Shapton's book about the end of a relationship takes the form of an auction catalogue, complete with photographs of all of the items the couple owned in their life together. The captions accompanying to each item are realistic and functional, often heartbreakingly so. Many items are gifts, and the inscriptions are included in each item's description. I've never read a book quite like this one. I don't think there is a book quite like this one. The experience of exploring it is unique. It's very moving. You really do feel like you are traveling through the remains of something ended. It's almost too intimate and sad, yet at the same time unbearably practical, cold and official. It captures the everyday reality of things coming to an end in a way I've never experienced before. A genuine one-of-a-kind.
__________________________________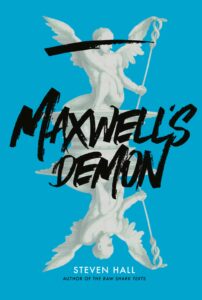 Maxwell's Demon by Steven Hall is available now via Grove Press.
---