6 Disorienting Reads for a Very Disorienting Time
Melissa Albert Suggests Susanna Clarke, Jo Walton, and More
Reading has been my constant since I learned how to do it, but twice in my life I've found myself alienated from books: first in the fragile days of early motherhood, and again in March of last year, when I traded in fiction for epic bouts of doomscrolling. What brought me back the first time was rereading: picking up books I knew by heart and falling into them for a few grateful pages. But what lassoed my brain and brought it back to the written (fictional) word this pandemic year was the opposite: not books as comfort food, but books that provoked, that withheld, that offered me an actually enjoyable mindfuck.
These days I want to read stories that don't hold my hand, that drop me instead into a narrative sea and tell me to start swimming. Because just as it's always more fun to read about other people's problems than to deal with your own, so too is it a relief and a joy to be disoriented, even inflamed, by something that isn't a headline or *shudder* trending topic. Here are some of the provoking, dizzying reads that lured me into forgetting the flaming world for a while—and in some cases helped feed the eerie stories comprising my new fairy-tale collection, Tales from the Hinterland.
*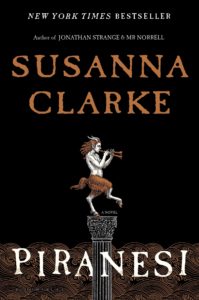 Susanna Clarke, Piranesi
(Bloomsbury Publishing)
In the opening pages (and for many pages thereafter) of Clarke's slim, hauntingly fantastic second novel, the reader only knows what the nameless protagonist does: that he exists in a seemingly endless realm of grand but empty rooms, an airy, depopulated world of statuary and tides and visiting birds. He lives off what he can gather, owns nearly nothing, and has only one human compatriot: a well-dressed man, briefly but regularly seen, whose brusque demands of our great-hearted narrator may be key to unraveling the secrets of his contented but limited life. It would be criminal to say more than this.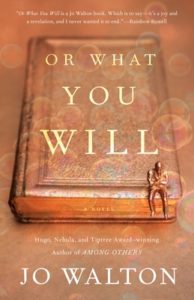 Jo Walton, Or What You Will
(Tor Books)
Walton's latest is narrated by a fictional author's fictional creation: a character who has appeared in her work in various guises since it first began, and has developed into an entity so independent he longs for life even after her death. The story is told in pieces, vignettes from the aging author's life shuffled together with segments of her new work in progress, all of it freckled with richly researched reveries on death and art and history. Reading this book I was sometimes at sea, but never less than captivated by Walton's language, by her ability to ground readers with the perfect deployment of an arresting detail–slivers of pear in a barely sweetened cake, the gripless leather soles of green tights, the complicated memories evoked by the sight of a paper doily–and by her sheer writerly nerve.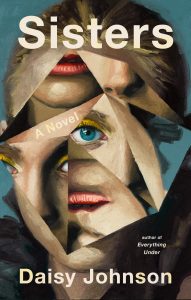 Daisy Johnson, Sisters
(Riverhead Books)
Sisters' closely observed world has the soft, penned-in texture of waterlogged wood. It walks a tightrope: unfolding at an elliptical dream pace while speeding your heart with dread. July and September are teenaged sisters bound tight as wire, but following a move with their barely seen mother to an isolated house recalling the settings of Johnson's debut story collection, Fen, their bond begins to unravel, letting in dangerous currents from the outside world. Readers must pace the labyrinth of our protagonist's head, and the winding length of her tale, to access the vicious secret at its center.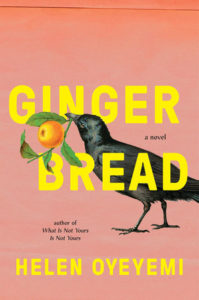 Helen Oyeyemi, Gingerbread
(Riverhead Books)
Oyeyemi's most recent novel (until her April release, Peaces!) concerns itself with the occult power of its titular substance, a fairy food whose powers and perils seem inexhaustible. Gingerbread-baking Harriet–mother, Londoner, escapee of the possibly nonexistent European country of Druhástrana–finds herself retreading her own uncanny past after her daughter's overdose on spiked gingerbread leaves her caught between life and death. Threaded through Harriet's tale are appearances by a mysterious, former semi-friend named Gretel, who seems constantly to be hovering on Harriet's metaphorical and literal doorstep. It's a gorgeous, mesmerically strange story whose inimitable shape and coolly captivating internal logic make it impossible to put down.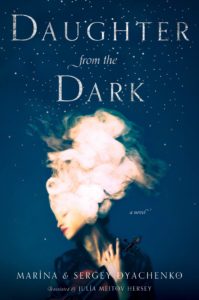 Maryna and Serhiy Dyachenko, Daughter from the Dark
(HarperCollins)
I should've known what I was in for after reading the authors' Vita Nostra, colloquially known as "The Magicians, but for sadists." Daughter is another pitch-colored fantasy, this one centered on a successful, commitment-shy radio DJ who's pretty sure he's living his best life, until he accidentally takes in an unwanted tenant: a little girl he witnessed (or thought he did) being menaced by local punks. Once she's in, he can't get her out, as she reveals both her purpose–to find someone she's lost, by outlandishly demanding means–and just enough of her true identity to confirm she's anything but a helpless child. And then there's her teddy bear, capable of growing to massive size and ripping apart full-grown adults when his littl girl (is she actually a little girl?) is at risk. And I'm making this book sound less weird than it actually is.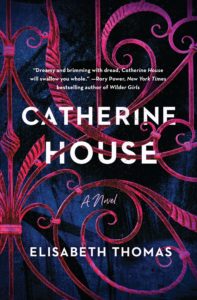 Elisabeth Thomas, Catherine House
(Custom House)
Told in tight prose illuminated by small moments evoked as sharply as a lighter's snap, this book is a slow-burn take on the dark academia genre. The deal at Catherine House is blatantly too good to be true. Once admitted, students receive free tuition, clothing, room and board, and a top-notch education designed to spit out class after class of elites. The cost: absolute isolation from the outside world across their three years of enrollment. As secretive first-year Ines navigates the eerie confines of her small new world, its cloistered atmosphere steals over you like a tide of soda syrup.
__________________________________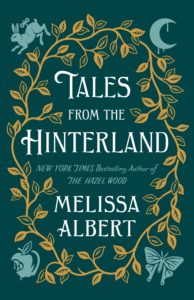 Tales from the Hinterland by Melissa Albert is available now via Flatiron Books.
---