There's something about short stories that screams Halloween to me; I think it's because they're the perfect length to be read around a campfire, or with a flashlight in hand on a dark and stormy night. And because there is nothing scarier than the rampant and irresponsible consolidation of big corporate publishing, I give you: five spooky story collections that you ought to know about, from a few beloved small presses.
*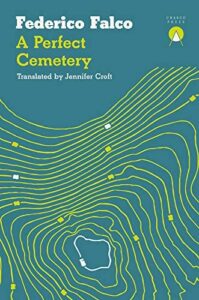 Federico Falco, tr. Jennifer Croft, A Perfect Cemetery
(Charco Press)
The characters in this collection come to life in moments of true desperation. They're at their wit's end. They're at the mercy of their past. A girl falls for a Mormon missionary—but she can't shake the feeling that he reminds her of a boy she knew who was murdered. A widow witnesses a naked woman running through a blizzard, trampling through her late husband's flowerbeds. In the titular story, a mayor tries to honor his dead father with the perfect cemetery. These stories are a jarring reminder that we're all haunted by something.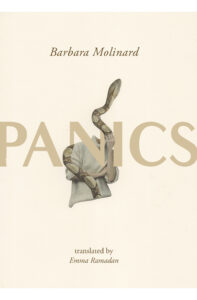 Barbara Molinard, tr. Emma Ramadan, Panics
(Feminist Press)
Panics is Barbara Molinard's (1921-1986) only book, and she poured all her obsessions and fears into it. The thirteen(!) stories collected here beat like a heart under the floorboards. In one story, a pharmacist saws off a patient's hand without a second thought. Barbara Molinard's spare, matter-of-fact prose makes it so disturbing (and a little funny in its absurdity): "During the operation, the pharmacist ensured that the blood dripping from the hand didn't stain the customer's suit." With this incisive translation, we're invited to get lost inside a nervous mind, to walk around and feel the walls closing in.
(Want a taste? You can read one of the stories, "The Bed," here.)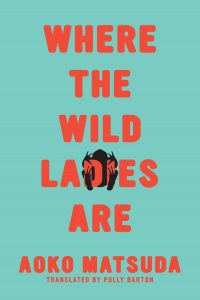 Aoko Matsuda, tr. Polly Barton, Where the Wild Ladies Are
(Soft Skull)
Where the Wild Ladies Are reads like a knock at your door late at night. There's nothing inherently threatening about it. But when you open it, just a little, you never know what's going to come in. (This does, in fact, happen to one of the characters who lets two ghosts mysterious lantern saleswomen into his home.) Aoko Matsuda has a talent for summoning figures from Japanese folklore and weaving them into these linked stories. (Is it just me or do retellings and linked collections also conjure the uncanny? They're like a wink. IYKYK.)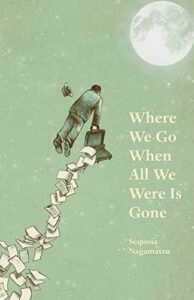 Sequoia Nagamatsu, Where We Go When All We Were Is Gone
(Black Lawrence Press)
When you turn to the first page of this collection, you surrender to the weird world of Sequoia Nagamatsu. The images presented here have real staying power (see: a baby made of snow). From the jump, you're greeted by a transcript and field notes of a Godzilla attack; you're plunged into the mayhem. What's devilishly fun about this collection is its playfulness in form. In addition to journalistic interviews about monster attacks, you'll find a recipe for a Bloody Mary made with placenta and an orientation manual for being a Japanese ghost. Don't fight it; go forth.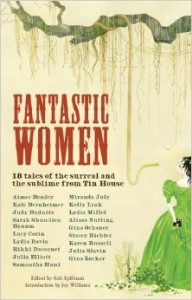 Rob Spillman (ed.), Fantastic Women
(Tin House)
This anthology—gifted to me by a dear friend this time last year—is like a who's who of magical, surreal stories. All the great witchy writers are here: Aimee Bender, Sarah Shun-lien Bynum, Kelly Link, Karen Russell, Lucy Corin. Welcome to the coven.