5 Great Books You Might Have Overlooked in May
From Norwegian Icons to Mysterious Mennonites
A few times in the past, book publicists have told me that they hope never to see their titles on this list, as it might indicate they didn't do a great job. But I say this list has less to do with lack of PR buzz and more to do with how much of that buzzing gets done around the same books.
Someone has to go rogue. Might as well be me. This month I've chosen a weird, sad love story; a coming-of-age story about a biracial boy in 1970s NYC; a tragicomedy from Iraq; an account of being transgender among Old Order Mennonites; and a razor-sharp take on being a mistress, from Sweden.
As always, these titles are listed in alphabetical order by author last name.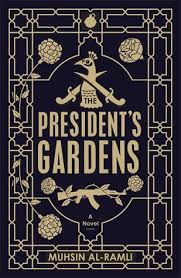 Muhsin Al-Ramli, The President's Gardens (trans. Luke Leafgren)
The President's Gardens (MacLehose Press) was longlisted for the "Arabic Booker" prize, the IPAF, in 2013. See how long it takes us to get around to reading literature not in English? (Thank you, Luke Leafgren, for your translation from the Arabic.) The author's brother, Hassan Mutlak, was a noted poet executed by Saddam Hussein's regime in 1990. Al-Ramli's version of Hussein is a despot nicknamed "Ibrahim the Fated," whose severed head in a banana crate opens the novel. Two of his childhood friends, Tariq and Abdullah, narrate most of the story, showing two sides of their country's fate. While horrors appear without delicacy, joys also appear without apology. The Presidents' Gardens contains multitudes, including a humorous overarching spirituality anchored in the ability of human beings to reclaim life from wreckage.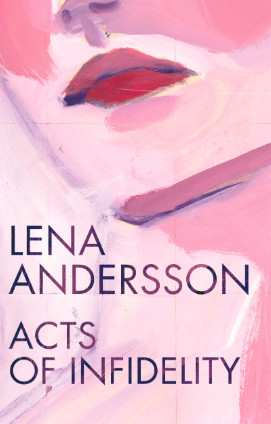 Lena Andersson, Acts of Infidelity (trans. Saskia Vogel)
Since even Lena Dunham loves Lena Andersson, you'd think more people would be reading the latter's Acts of Infidelity (Picador)—and maybe they will be soon. Andersson, a novelist and columnist for the Dagens Nyheter in her home country of Sweden, pens a spare, almost cruel novel about what happens when playwright Ester falls in love with actor Olof, and builds a relationship with him even though she knows from early on that he is married. What does it mean to become a mistress in the modern world, especially in a culture like Sweden's where marriage is far from mandated and women have a great deal of agency over their own lives, educations, and careers? Andersson adroitly juxtaposes contemporary practice against human nature; the epilogue is a pure gut punch delivered to everyone: the married, the single, the hopeful, the desperate.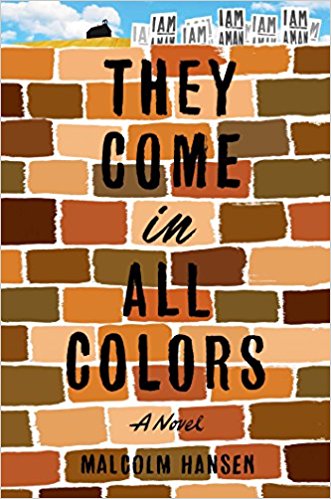 Malcolm Hansen, They Come in All Colors
They Come In All Colors is Malcolm Hansen's debut novel, and at first you may think it's pure YA. The narrator, 14-year-old Huey Fairchild, speaks from 1968 in a rat-a-tat way that reminded me of Paul Zindel's storytelling mixed with Angie Thomas's dialogue. Huey has just started school at Claremont Prep in New York City after his African American mother took him away from life in Georgia with his white father, and we learn slowly and sadly the reasons she did so as Huey learns slowly and sadly that racism in America has very little to do with North and South and a great deal to do with hatred and power. Sometimes Huey seems awfully detached from the cruelty around him, both of adolescence and of bigotry, until you realize that that's his only defense mechanism, the only way he has of coping with the truth of the title.
Casey Plett, Little Fish
Little Fish (Arsenal Pulp Press) is a novel about trans women, a novel about Canadian women, and a novel about Mennonite women—in that order, perhaps, but not due to privileging one state over another. Instead, Plett, a trans woman whose prizewinning short-story collection A Safe Girl to Love was released in 2014, is interested in uncovering the layers. Little Fish's protagonist Wendy Riemer is 30, trans, and has just discovered that her devout Mennonite grandfather might have been trans, too. Wait—a trans woman, or a trans man? You'll find out, and you'll also find out that story doesn't matter as much as the one about how trans women today find their own families, many of which are, of course, made up of friends rather than of blood relatives.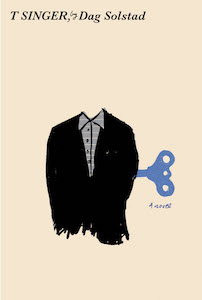 Dag Solstad, T Singer (trans. Tina Nunnally)
T Singer travels to a tiny town in his native Norway and finds love in Dag Solstad's new novel from New Directions Press 9 (translated by Tiina Nunnally; it originally came out in Norway in 1999). However, that's hardly the point of the story, which takes a very dark turn very quickly: Singer's life changes drastically, and he must ask himself some questions he'd never considered. As his colleague and fellow Scandinavian Lena Andersson does, Solstad asks questions about age-old concepts—in his case, duty and family—and how they function in modern society. Solstad has been well covered at this publication, and while Geoff Dyer compares him to Philip Larkin, to me he's more like Barbara Pym, chronicling very small stories in a very quiet way to show how important even the most inscrutable human beings remain.
---