5 Great Audiobooks For That Summer Road Trip
From Disneyland to the Genteel South, Stories to Pass the Miles
Nearly 100 million Americans will be hopping in the car for a road trip this year, according to AAA, with most of us embarking in the summer. A recent survey commissioned by the Audio Publishers Association reveals that 74 percent of audiobook readers prefer to read them in cars. Given those numbers, it would be negligent for this month's Audio File not to recommend five new audiobooks to make your summer road travel more entertaining.
If you don't believe getting there is half the fun of a road trip, you might be traveling with small children. Or children of other sizes. Or pets. Or you might be in your ninth consecutive hour confined to your automobile, wondering when one of those blue signs will advertise somewhere to eat other than McDonald's or Subway. Okay, getting there can be quite miserable.
That's where audiobooks come in. Whether you're traveling alone, with friends, or with the whole family, here are five titles to fill the car with something more pleasant than that unidentified odor coming from the backseat.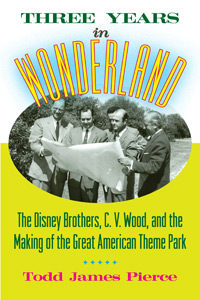 Three Years in Wonderland: The Disney Brothers, C. V. Wood, and the Making of the Great American Theme Park by Todd James Pierce
Narrated by Al Kessel
University Press of Mississippi/Tantor Audio
9 hours and 23 minutes
The end of July/early August is the peak month for amusement parks, and Todd James Pierce's Three Years in Wonderland charts the making of one of the world's most famous. The story of Walt Disney has been chronicled elsewhere, but the history of his eponymous park is as much the story of a boisterous Texan named C. V. Wood. "[Wood] was a conman, a jokester, a person who had forged his own college degree." He also had no experience in the outdoor amusements industry, but his pragmatic management style balanced the head-in-the-clouds tendencies of his famous boss. If Wood negotiated some unscrupulous kickbacks for himself and his close friends, he also secured key business deals and manipulated an unsympathetic press during Disneyland's often star-crossed construction. Enticingly, Pierce's book begins where the story ends, with Walt Disney dismissing Wood as the park's first general manager after only six months on the job.
It's hard to imagine a reality without Disneyland or Disney World, but Walt Disney's desire to build a theme park was once considered a folly by his own brother and business partner, Roy. Financing from the underdog ABC television network came late, and many of the park's attractions remained unfinished on the day of its star-studded, televised grand opening. In Tomorrowland, cars malfunctioned and collided. "I took a couple of kids to first aid," recalls one employee, "one with his hand full of teeth." The park's early failures might be less amusing if Disney's vision of a real-life movie fantasy hadn't proved an enormous hit.
Article continues after advertisement
Originally published by the University Press of Mississippi in 2016, Three Days in Wonderland is newly available as an audiobook from Tantor Audio. This reader hopes more popular histories from university presses, so long neglected by audio publishers, will find their way into the format. Al Kessel's no-frills narration—my own preference for books of general nonfiction—allows the story to speak for itself. Kessel's friendly, polished voice glides through the narrative. Let it keep you company while waiting in those long lines at the theme park of your choosing. Incidentally, blame C. V. Wood for those serpentine queues. He believed long lines attracted customers.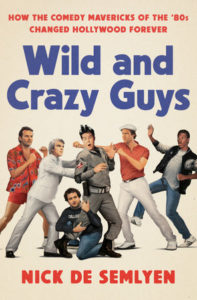 Wild and Crazy Guys: How the Comedy Mavericks of the '80s Changed Hollywood Forever by Nick de Semlyen
Narrated by Curtis Armstrong
Crown Archetype/Random House Audio
12 hours and 26 minutes
If fictional amusement parks are more your speed, the Griswolds' road trip to Wally World makes a memorable appearance in Nick de Semlyen's hilarious and insightful look at the men who shaped Hollywood comedies from the late 70s through the 80s. Steve Martin, Chevy Chase, Dan Aykroyd, John Belushi, Bill Murray, John Candy, Rick Moranis, and Eddie Murphy dominated big-screen comedy for nearly a decade and a half, and de Semlyen examines the individuals as well as the era. Part history and part analysis of the films that worked and the ones that didn't, Wild and Crazy Guys also offers plenty of behind-the-scenes gossip. Come for the backstage fistfight between Chevy Chase and Bill Murray—"In the heat of anger, [Murray] pointed at Chevy and yelled, 'Medium talent!'"—and stay for an account of Chase's first wedding, an event so debauched that John Belushi made out with Chase's mother.
If it's possible for one of the biggest movie stars of the last century to be a breakout star of the book, Eddie Murphy is that star. When acting coach Del Close came in to teach the [Saturday Night Live] cast improv skills, Murphy told him gently, "'Hey, I'm funny. I don't have to learn that shit.'" The book is peppered with similar Murphy anecdotes, some flattering and some not, begging the question of whether or not anyone's working on a full-length Murphy biography.
As the title suggests, Hollywood's comedies of this time belonged to men. The ratio of people doing sketch comedy in these decades, Ivan Reitman explains, was five men for every woman. Hollywood was reluctant to make movies starring women, comedies in particular, because they did so poorly overseas. "It's only in the last five years," Reitman says, "that it's started to go the other way."
Fans of 80s comedies will immediately place the voice of the audiobook's narrator, Curtis Armstrong. Some will recognize him from Moonlighting or One Crazy Summer, others as Tom Cruise's friend Miles in Risky Business. To most, however, Armstrong will always be Booger from Revenge of the Nerds. More than his pedigree or his willingness to dramatize lines from movies, it's his thoughtfulness and embrace of the quieter moments that makes him an ideal narrator for a book about comedians.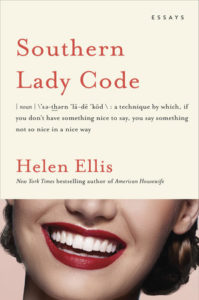 Southern Lady Code: Essays by Helen Ellis
Narrated by Helen Ellis
Doubleday/Random House Audio
3 hours and 11 minutes
If you're traveling to the American South, through it, or hail from the region, Helen Ellis's new essay collection is the perfect companion for your trip. The follow-up to her terrific story collection, American Housewife, Southern Lady Code riffs on our cultural differences in perceptive, laugh-out-loud-funny essays. Humor is difficult and smart humor even harder, and that Ellis manages both without condescending to any person or group is a rare achievement.
Most often Ellis's joke is on herself. "My husband fell in love with a creative woman," she writes about her housekeeping. "Creative is Southern lady code for slob." In another essay, she reveals that "the good dry cleaner is Southern lady code for the one that costs so much you rip up the receipt before you open the plastic bag, then crumple that receipt like a dirty Polaroid and cover it with cat litter in the garbage can because you are so ashamed of how much you spent."
Other subjects include a secretly gay grandfather, the time the author's parents staged a shooting at a Halloween party, ghosts, and the decision not to have children. "'If it happens it happens' is Southern lady code for we don't want kids."
Ellis's prose and timing would certainly work on the printed page, but her warm voice and winking tone underscore every punchline, of which there are plenty. Be prepared for a Southern accent the author has not lost in her decades as a New Yorker. Southern accents are disarming, Ellis writes, but readers accustomed to the distilled diction of the average audiobook narrator are in for a surprise. A lovely surprise, to this reader, at least for this particular book.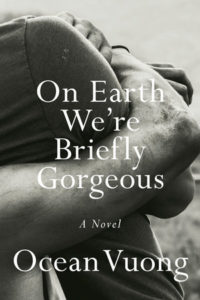 On Earth We're Briefly Gorgeous by Ocean Vuong
Narrated by Ocean Vuong
Penguin/Penguin Audio
7 hours and 19 minutes
If your road trip involves visiting family, Ocean Vuong's debut novel, On Earth We're Briefly Gorgeous, will prepare you for how much everyone has changed since you last saw them. An award-winning poet, Vuong has written a wholly original, deeply moving story of Vietnamese immigrants making a life in contemporary America. The novel unfolds as a long letter from the son to his estranged mother, the question of what has come between them hanging over the narrative.
"The chance this letter finds you is slim," writes the narrator, referred to in the book by his nickname of Little Dog. "The very impossibility of your reading this is all that makes my telling it possible."
The novel's plot isn't beside the point, but Vuong isn't as interested in what happens as much as how. The narrative builds momentum not through rising action but through anecdotes, described with aching precision and a poet's ear for language. A number of these recall Little Dog's first love, a boy named Trevor. The two meet as teenagers working in tobacco fields, and the frank scenes depicting their relationship will linger with many readers.
"In Vietnamese, the word for missing someone and remembering them is the same," Little Dog tells his mother, and the novel brims with beautiful contradictions like these. The author reads the audiobook, a rarity for fiction, and his narration, like the book and its protagonist, is tender and forceful. Readers picking up Vuong's debut in hardcover should consider reading it simultaneously in audio. As one might expect from a novel written by an accomplished poet, its sonic pleasures are many.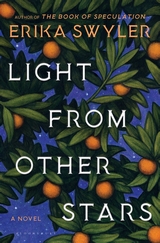 Light from Other Stars by Erika Swyler
Narrated by Kyla Garcia
Bloomsbury/Audible Studios
12 hours and 17 minutes
Once you've arrived at your destination, one must ask: Did we make good time? Erika Swyler's new novel, Light from Other Stars, takes that question to another level. The story begins in outer space, but this isn't that kind of science fiction. Soon we flash back to 1986 Florida, where eleven-year-old Nedda, who will become one of the astronauts in the opening chapter, watches the Challenger explode from her school desk.
For Nedda's father, a scientist recently laid off by NASA, another tragedy motivates his work on a strange invention. Nedda's brother died years before she was born. Now he hopes to prolong Nedda's childhood just a bit longer. "Your children," he thinks, "were all your flaws shown to you in a way that made you love them, your worst made good. Inventions were your best attempt at beautiful thought."
The audiobook's credits say "performed by Kyla Garcia," but the performative elements of her narration are understated. Her pitch rises for children's dialogue and deepens for male characters, but Garcia handles these modulations with subtlety. She reads with elegance and empathy, finding the nuance in Swyler's prose. Whether it's the production, the narrator, or both, Garcia's voice is as crisp and clear as I've heard in an audiobook. She sounds inside the room with you rather than inside your listening device.
Chapters alternate between 1986 and the time Nedda and her astronaut colleagues are in space, a year and a mission I won't spoil here. Light from Other Stars literally bends time, but what you'll remember most are the relationships. Swyler is an impressive storyteller, not only for her pacing and the emotional dimension of her characters, but for her ability to make speculative elements utterly credible. The same is true of her 2015 debut, The Book of Speculation, featuring mermaids, traveling carnivals, and a family curse. Call it speculative fiction or literary, but Swyler mixes depth and entertainment as seamlessly as any novelist.
---