5 Books You May Have
Missed in April
From 4D Casinos to Fake Witches in Postbellum Georgia
The second you catch yourself thinking "I have nothing to read," please come sit by me. Because in the course of working on this month's roundup, I found at least 30 books I wish I could read—without even looking at some of the terrific new big, "commercial" novels or any of the superb nonfiction on the April frontlist. The problem isn't finding something to read. The problem is finding enough time to read, and that's why I try to make your life easier by selecting just five titles you may not have seen in your bookish prowls this past month. Read on to learn about a funny Finnish thriller, an uncanny historical tale, and the first translation of a book by one of Serbia's best-known LGBTQ authors.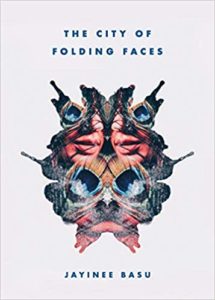 Jayinee Basu, The City of Folding Faces
(Lanternfish Press)
Medical student Jayinee Basu's The City of Folding Faces asks readers to consider what it might be like in a near-future society where four-dimensional existence (you enter it, of course, through a Casino) throws some players into mental illness. They become part of the "Ruga," a subculture who communicate via wrinkles and other facial changes. Because these humans no longer understand actual facial expressions, cosmetic surgery to enhance their folds and blushes is common. Those who, like Mara, have chosen this disruption through a process known as "Roulette" often wake up without knowing anything about their previous lives. In Mara's case, this threatens to ruin her relationship with her boyfriend Arlo, and she's trying to hold on to whatever she can in her past life. While a few sections of this debut novel are a little rough and plodding, Basu's ability to take what we know of neurodegeneration and traumatic brain injury and reimagine it echoes the early work of Mary Doria Russell.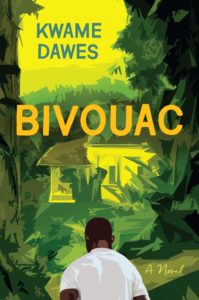 Kwame Dawes, Bivouac
(Akashic Books)
Bivouac is by Kwame Dawes, whom you may recognize at the 2019 Windham-Campbell Prize recipient for poetry. He's also the artist director for the Calabash International Literary Festival, the Chancellor of the Academy of American Poets, a Fellow of the Royal Society of Literature, the Glenna Luschei Editor of Prairie Schooner and is Chancellor Professor of English at the University of Nebraska. Which is all to say you should be reading Bivouac before you reach the end of this paragraph; Dawes needs little praise from me. However, his book shall get some: Few other novels encapsulate Jamaica's political upheavals so well. Protagonist Ferron Morgan agonizes over his father's death, maybe from a doctor's mistake, maybe from a radical rival's hands. Meanwhile, he's running from everything, including his own emotions about his fiancée—with sad results. Bivouac is not an easy or light book, but the immediacy Dawes creates is worth it.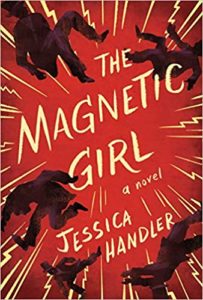 Jessica Handler, The Magnetic Girl
(Hub City Press)
The Magnetic Girl has received some excellent, well-deserved press—but that doesn't mean you didn't miss it, and that doesn't mean I shouldn't press it on you with the fervor of a handsell. Although Handler is an accomplished memoirist and nonfiction writer, The Magnetic Girl is her fiction debut, and it crackles with the magic electricity once seemed. Lulu Hurst lives in postbellum rural Georgia, and convinces others (and herself) of her ability to conduct thoughts and movement with her mind. But even if Lulu's powers aren't precisely real, the emotions behind them are. What she'd love above everything else is some way to help her severely challenged baby brother Leo grow up to full health. "Then I could leave." Handler uses a story from real life to illuminate the constraints American women have both fought against and still must cope with, even more than a century later.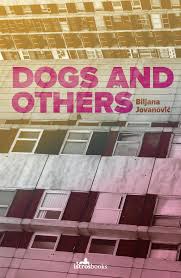 Biljana Jovanovic, Dogs and Others, translated by John F. Cox
(Istros Books)
In Dogs and Others, Biljana Jovanovic creates the first openly gay character in modern Serbian literature. Of course, Lida is more than her sexual identity, and with her and through her we experience 1990s Belgrade in all its political and cultural turmoil. Jovanovic, also a poet and playwright, was part of the anti-Milosevic movement and often wrote about feminist and anti-war themes. Sadly, she died in 1996 at the too-young age of 43. Dogs and Others provides a slice of what her life was like among like-minded writers, intellectuals, and activists, a life that may have disappeared and a life that may have had its small pleasures, and also a life that could pop up in other parts of the world under other totalitarian regimes unless we remember how difficult it was for anyone underrepresented to live within these systems.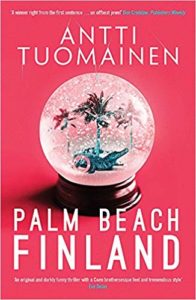 Antti Tuomainen, Palm Beach, Finland
(Orenda Books)
Palm Beach, Finland is this month's lighthearted choice, even though it involves plenty of death. Tuomainen has long been recognized as a first-rate thriller writer; he burst on the international scene with 2017's The Man Who Died, a hilarious book that upended all of the usual Scandi-Noir expectations with the most unreliable of narrators and the mayhem he wreaks on his small country town. In Palm Beach, Finland another small town experiences mayhem, this time a coastal burg known for "the hottest beach in Finland." Quite a feat, considering the Baltic climate, but Tuomainen has never met a farcical setup he couldn't exploit, and here he has the local entrepreneurs renaming restaurants ("The Hearty Herring" becomes the "Beverly Hills Diner"), blowing up inflatable flamingos, and anchoring plastic tropical plants around town. A crime boss, a pair of bumbling small-time criminals, an unidentified corpse, and Superintendent Jan Nyman of the Covert Branch of the National Bureau of Investigation round out the cast of characters. The perfect, yes, beach read.
---