40 New Feminist Classics You Should Read
A Reading List for Sticking it to Mike Pence
Recently, a blatant misogynist was elected president, bringing with him a vice president whose stance on women's rights and women's health is so awful that thousands of people are hazing him by donating to Planned Parenthood in his name (and thousands more are just donating to Planned Parenthood). So now seems as good a time as any to brush up on your feminism—not to mention to continue amplifying the voices of women speaking out about their experiences. There are a huge number of classic feminist texts—I Love Dick, Sister Outsider, The Awakening, This Bridge Called My Back, etc.—but I'm assuming you've read all those, so this list is limited to books from the last ten years. Some of these works—fiction, non-fiction, and poetry—are engaging with feminism directly, and some are just inherently feminist. Of course, no list could fully address all of the feminist books out there, so simply consider this a starting point. But get started quickly, before Pence gets his hands on a uterus near you.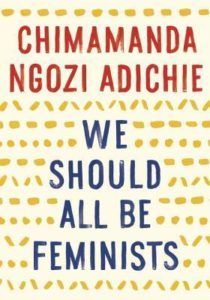 Chimamanda Ngozi Adichie, We Should All Be Feminists
This is a luminous, essential book, if an obvious one for this list. But the important emphasis here is on the all—among other things, Adichie points out how misogyny and inequality between the genders also hurts men and boys. Since it's sadly unlikely that (certain) men will get on board unless it affects them directly, this is a good one to convince them that it does.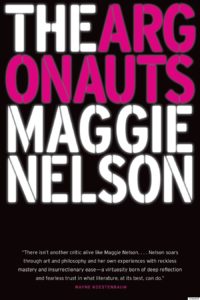 Maggie Nelson, The Argonauts
All of Nelson's work belongs on this list, as far as I'm concerned (Bluets is one of my favorite pieces of writing of all time, and Nelson's feminism is always apparent), but her most recent work—an "autotheoretical" study of gender, identity, pregnancy and familyhood centered on Nelson's relationship with Harry Dodge—seems a doorway into the kind of discourse we should be having about the ever-expanding ways to be, and be women, in the world.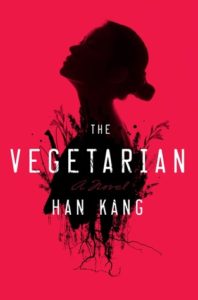 Han Kang, The Vegetarian
Vegetarianism as feminism? Well, sort of. This slim novel reminds me in some ways of feminist classic The Yellow Wallpaper—in both, a woman's "unconventional" behavior is read by the men around her as madness, or at least sickness, that must be forcibly fixed—in one case by locking the woman up in her room, in another by force-feeding her meat. The Vegetarian too ends in the destruction/deconstruction of the woman at its center, but unlike in Gilman's story, Yeong-hye's dissolution is of her own design.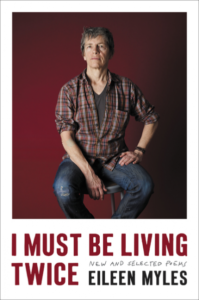 Eileen Myles, I Must Be Living Twice
Myles is one of America's most important living writers—frank, fearless, and as she put it when she ran for president in 1992, "openly female." You should really read everything she's written, but if you're only coming to her now that she's "the poet idolized by a new generation of feminists" (um, guilty, I guess), this recent compendium is a good place to start.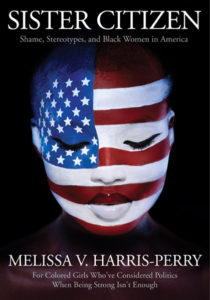 Melissa Harris-Perry, Sister Citizen: Shame, Stereotypes, and Black Women in America
In this volume, academic, political commentator and current Editor-at-Large for Elle Melissa Harris-Perry dissects the prevailing myths and stereotypes of black womanhood and their affect on the self-perception and political identities of contemporary black women. Blending political science and cultural critique, this is an essential text for living in the world no matter who you are.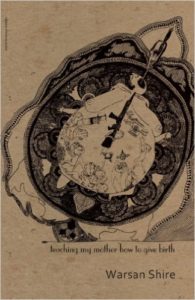 Warsan Shire, Teaching My Mother How to Give Birth
If you only know Warsan Shire from Beyoncé's Lemonade, you're missing out. All of her poetry fairly trembles with intensity—it's brutal, it's stout, it's elegant, and it declares that the speaker will be the woman she is, and not the woman anyone wants to make her.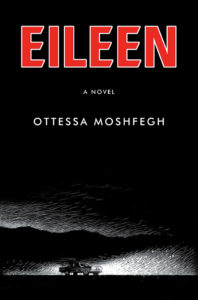 Ottessa Moshfegh, Eileen
The unapologetically unappealing protagonist of this novel is evidence that female characters are beginning to be allowed the same breadth of characterization—from foul to friend—that male characters have been offered for years. Here, women are doing bad things without any sexiness or even any particular attention to their femininity attached, because feminism is also the freedom for women to be terrible.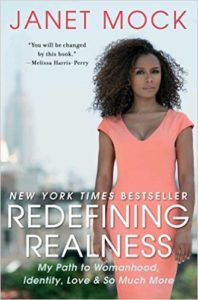 Janet Mock, Redefining Realness
Writer, advocate, activist and TV personality Janet Mock's story of self-definition is a fearless, funny, and feminist American coming-of-age story that happens to also be about being transgender.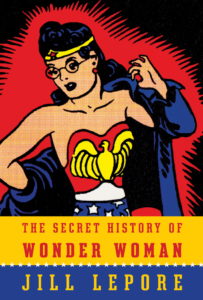 Jill Lepore, The Secret History of Wonder Woman
Wonder Woman is oft heralded as the biggest and most influential feminist icon in the world, but as Lepore asks—is she? This deep dive into the story behind one of the most recognizable feminist heroes and the bizarre polygamist inventor who created her may or may not answer the question, but it's certainly important reading for anyone who has ever had questions about those star-spangled panties.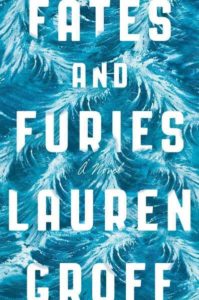 Lauren Groff, Fates and Furies
Groff's excellent third novel is a study of a marriage, but it's not the kind of study you've ever seen before. The book is split between the story of Lotto and his much-adored wife Mathilde. This is another one of those novels that just assumes feminism—that is, assumes that women are just as valuable as men, and treats them accordingly. "I really resist the way marriage has been written about in some of the big American novels of the last few years," she told VICE. "I think that marriage is often formed into a very flat, one-sided story in contemporary American fiction, and that often the female side of the relationship is not explored at all, or not in any convincing way. […] Sometimes I think subversive books are best when they don't announce themselves as subversive. I don't think it's until the second half of this novel that you understand you're reading a feminist book, and a book about privilege, and luck."
Malala Yousafzai, I Am Malala
All young girls trying to figure out what they can—or should—do in the world should read this memoir by the youngest-ever recipient of the Nobel Peace Prize. Listen, she was shot in the head for arguing for the right of girls and women to be educated. She is my hero.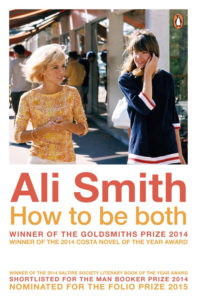 Ali Smith, How to Be Both
As suggested by the title, this is a novel of false dichotomies and slipped binaries. It tells two stories—when you buy a copy, you might get one or the other first—that of a 15th-century Renaissance painter, and that of the 21st-century teenage girl, both of them navigating identities that clash with their worlds. "My nature is feminist," Smith told The Guardian. "How could you not be a feminist and be alive? The world is full of brilliant, interesting women."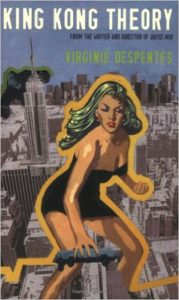 Virginie Despentes, King Kong Theory
Despentes's incendiary memoir-cum-manifesto begins this way: "I am writing as an ugly one for the ugly ones: the old hags, the dykes, the frigid, the unfucked, the unfuckables, the neurotics, the psychos, for all those girls that don't get a look-in in the universal market of the consumable chick." Drawing on her own experiences of rape, sex work, filmmaking, in this book she—among other things—dismantles the notion of femininity and the cultural iconography that holds us in thrall.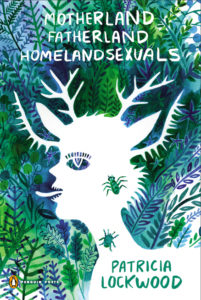 Patricia Lockwood, Motherland Fatherland Homelandsexuals
Patricia Lockwood may be my favorite feminist absurdist. Her poems are ridiculous, and also angry. They crack open something about being human, and also something about lizard vaginas. You must read "Rape Joke," which you can find here, at the very least.
Rebecca Solnit, Men Explain Things To Me
Because, among other things, this book contains the most eloquent description of mainsplaining ever committed to paper.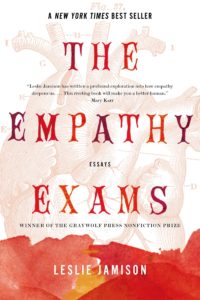 Leslie Jamison, The Empathy Exams
All of the essays in Jamison's collection are great, but it earns its position on this particular list because of the last one, "Grand Unified Theory of Female Pain," (read it at VQR) which investigates the bizarre but prevalent trope of the wounded woman—and is utterly luminous.
Roxane Gay, Bad Feminist
A necessary reminder that feminism is about being yourself—the whole, actual person, who has equal rights and value to everyone else—and not about giving up rap music and the color pink. Unless you hate rap music and the color pink, in which case, you know, go forth.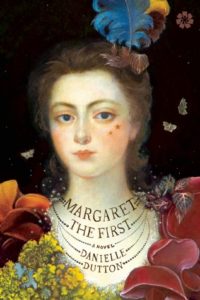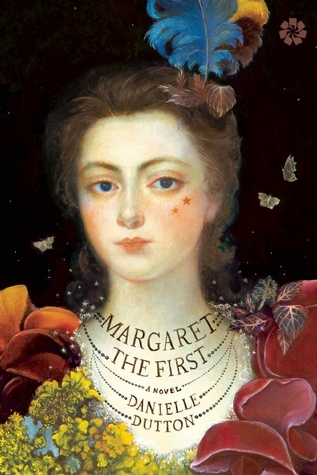 Danielle Dutton, Margaret the First
This slim, lyrical novel tells the story of Margaret Cavendish, the extravagant, eccentric 17th-century duchess who forced her way into a literary world that was not ready for any woman—least of all her. "It was indescribable what she wanted. She was restless. She wanted to work. She wanted to be thirty people. She wanted to wear a cap of pearls and a coat of bright blue diamonds. To live as nature does, in many ages, in many brains."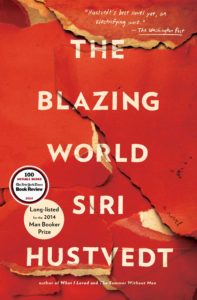 Siri Hustvedt, The Blazing World
Speaking of Margaret Cavendish, Hustvedt named her most recent novel after one the duchess' works, the speculative 1666 work The Description of a New World, Called The Blazing-World (and references her in the book). This is no polemic, but a rich, nuanced portrait of a female artist who comes forcefully into her own after the death of her husband, that just happens to be both casually and pointedly feminist.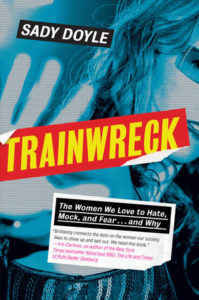 Sady Doyle, Trainwreck
If you ogled pictures of Britney Spears shaving her head, shook your own head at Lindsay Lohan, or have been told to act like a lady, this book is for you. Doyle examines our cultural fascination with the "trainwreck"—that is, any woman who behaves badly—according to whatever standards of good and bad we've got going these days. As Doyle puts it, she is "a signpost pointing to what 'wrong' is, which boundaries we're currently placing on femininity, which stories we'll allow women to have… And, in her consistent violation of the accepted social codes—her ability to shock, to horrify, to upset, to draw down loud and powerful condemnation—she is a tremendously powerful force of cultural subversion." But even more importantly, Doyle argues that women are not symbols—they are women.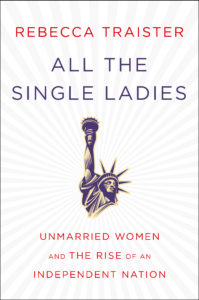 Rebecca Traister, All the Single Ladies
Perhaps you haven't noticed, but the world is experiencing some ch-ch-ch-changes. In particular, this book explores the cultural phenomenon—and the power—of the single female. Because indeed, more women are staying single longer—and some forever—despite cultural biases and the continued media suggestion that marriage is a good ending for a story. A mix of personal narrative and critical work, this is a must-read.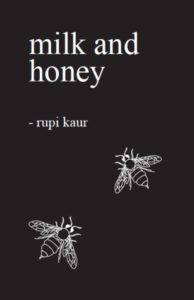 Rupi Kaur, Milk and Honey
The resonance of Kaur's work is clear—she began as an "Instapoet," sharing her poems and drawings on Instagram, and fans flocked to her first collection, making it a near-instant bestseller. Her work is simple and raw, engaging with femininity, trauma, and loss—things it is clear that her hundreds of thousands of fans are interested in.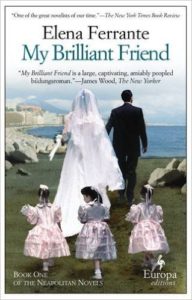 Elena Ferrante, My Brilliant Friend
You already knew, of course, that female friendships were worth investigating in literature, that they were worth spending books and books over, that they were serious and strange and culturally important. You knew that. And if you didn't, Elena Ferrante—and the overwhelming response to her novels—told you. But you did, so you simply read on with great pleasure.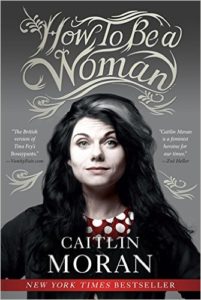 Caitlin Moran, How to Be a Woman
Moran's memoir-slash-joyful rant against the bullshit that ladies have to deal with is unique in that it winds up being something rather like a feel-good polemic. She calls for a "Zero Tolerance Policy" on "All The Patriarchal Bullshit" and also has a handy trick for discovering whether you, too, are a feminist: "Put your hand in your pants. a) Do you have a vagina? and b) Do you want to be in charge of it? If you said 'yes' to both, then congratulations! You're a feminist." (Yes, yes, there are other ways to know, of course, but still, you've really got to love her.)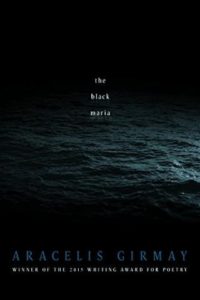 Aracelis Girmay, The Black Maria
This volume seems, in a way, to encompass everything—from the surface of the moon to childbirth, from the sea to girls trading their small, special words, from Eritrean history and the African diaspora to ultra-contemporary police brutality. Plus it's totally gorgeous.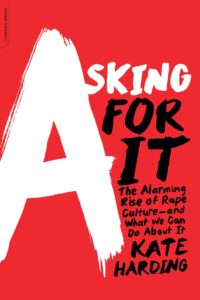 Kate Harding, Asking For It: The Alarming Rise of Rape Culture—and What We Can Do About It
Last year I taught a college course on the representations of powerful girls in popular culture, and, to my amazement, found myself having to convince some of my students that "rape culture" was a thing. I should have probably just assigned this volume, which is straightforward, smart, and clear. As Harding writes in the introduction: "As a culture, we got ourselves into this mess, so it stands to reason we can get ourselves out of it. But the first step, as they say, is admitting we have a problem."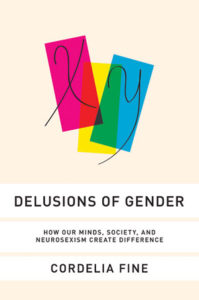 Cordelia Fine, Delusions of Gender
In a sort of hard science update to Judith Butler's classic Gender Trouble, Fine uses neuroscience to debunk the idea that men and women's brains are "wired differently"—and show that studies supporting said wirings are products of "neurosexism." Of course, gender is all in the mind—but our minds (as opposed to our brains) are created by our culture.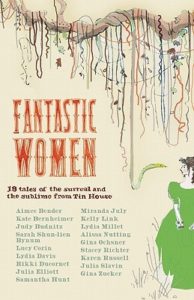 Rob Spillman, ed., Fantastic Women: 18 Tales of the Surreal and the Sublime from Tin House
Fairy tales and stories with magic in them—particularly those written by women—are often devalued in the literary canon—fairy tales in particular are still fighting sexist interpretations (they're "hearth" stories, family stories, women's stories)—so collections like this one, which duly position these stories as literary and worthy, are important. As someone who has shown a story starring a sentient land mass to an old white male professor and been told magic was boring, I personally appreciate it.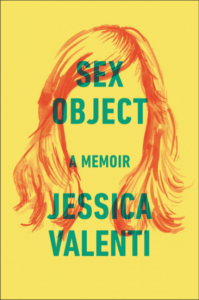 Jessica Valenti, Sex Object
"Who would I be if I didn't live in a world that hated women?" asks Valenti in her new memoir. Well spoiler alert: she doesn't know, because that world doesn't exist. But she does know a lot of things, like how exhausting it is to be a professional feminist, what it's like to walk down the street while having breasts, and how it feels to be the mother of a daughter in the 21st century.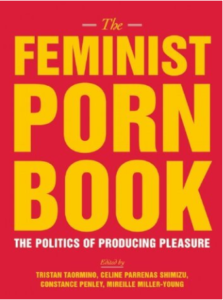 Tristan Taormino, Constance Penley, Celine Parreñas Shimizu, and Mireille Miller-Young, eds., The Feminist Porn Book
A collection of essays from feminists in the pornography industry and those who study porn that both questions and celebrates the form. Important too is the inclusion of usually under-represented voices in this conversation—you'll find stories of trans men and women, plus-size and disabled porn actors, and more. Feminists need porn too, you guys.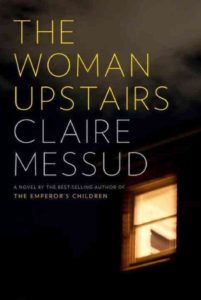 Claire Messud, The Woman Upstairs
For Nora's unlikeable brilliance, yes, but also for Messud's brilliant answer to the unlikeable question, now, of course, probably more well-read than the novel in question:
I wouldn't want to be friends with Nora, would you? Her outlook is almost unbearably grim.
For heaven's sake, what kind of question is that? Would you want to be friends with Humbert Humbert? Would you want to be friends with Mickey Sabbath? Saleem Sinai? Hamlet? Krapp? Oedipus? Oscar Wao? Antigone? Raskolnikov? Any of the characters in The Corrections? Any of the characters in Infinite Jest? Any of the characters in anything Pynchon has ever written? Or Martin Amis? Or Orhan Pamuk? Or Alice Munro, for that matter? If you're reading to find friends, you're in deep trouble. We read to find life, in all its possibilities. The relevant question isn't "is this a potential friend for me?" but "is this character alive?" Nora's outlook isn't "unbearably grim" at all. Nora is telling her story in the immediate wake of an enormous betrayal by a friend she has loved dearly. She is deeply upset and angry. But most of the novel is describing a time in which she felt hope, beauty, elation, joy, wonder, anticipation—these are things these friends gave to her, and this is why they mattered so much. Her rage corresponds to the immensity of what she has lost. It doesn't matter, in a way, whether all those emotions were the result of real interactions or of fantasy, she experienced them fully. And in losing them, has lost happiness.
(Whether you agree or not, she sparked a million conversations about female writers, female characters, and reading like a feminist, and that counts in my book.)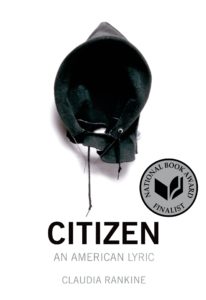 Claudia Rankine, Citizen
I basically am looking to this book to solve all the world's problems, which is not fair. Except that this book, if everyone read it, would solve a lot of the world's problems. Or at least give us a head start.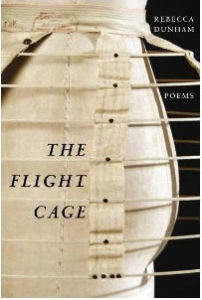 Rebecca Dunham, The Flight Cage
A flight cage is a bird cage that is large enough for the bird to fly around inside of it—a trick, of sorts, perhaps to keep the birds from dying of sadness. In this collection, Dunham calls upon classic feminist literary influences—Mary Wollstonecraft, Charlotte Perkins Gilman, Daphne de Maurier—to help her grapple with the contemporary experience of womanhood in sometimes lovely, sometimes gutting verse.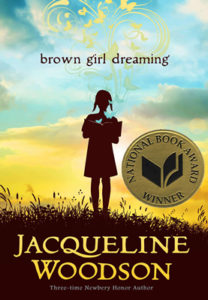 Jacqueline Woodson, Brown Girl Dreaming
Woodson's memoir in verse is intimate and sensory, and her story of wanting, growing, and becoming herself is something every dreaming girl—regardless of her color—should read.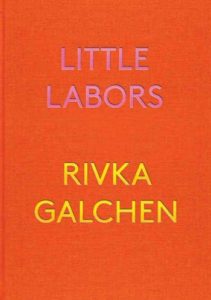 Rivka Galchen, Little Labors
A series of small discourses and musings on babies that winds together Galchen's personal experiences as a new mother with commentary on babies in literature and art ("Literature has more dogs than babies, and also more abortions.")—as well as, of course, other people's babies (who "Are often noted to not be of interest."). There is, of course, something inherently feminist about the interrogation of and artistic attention to motherhood—after all, if men could be mothers, you'd better believe there would be more babies in literature than dogs.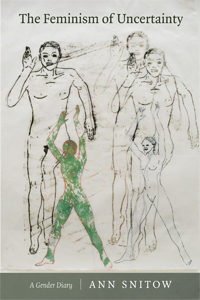 Ann Snitow, The Feminism of Uncertainty: A Gender Diary
This new book collects 35 years of writings—on literature, on loss, on femininity, on teaching—from feminist scholar and activist Ann Snitow. "Feminism is necessary but not sufficient," she writes in the book's final essay. [D]esire, pain, and lack break feminism's boundaries as they do all others. One can't ask feminism—or any other political movement—to firmly fix a better future. All the same, I choose to be the fool committed to celebrating the power of political imagination. Whatever their uncertainty, I prefer unstable goals to cynicism. […] One needs to improvise. Then one needs to confront the nightmare version of one's wishes. Then one imagines again."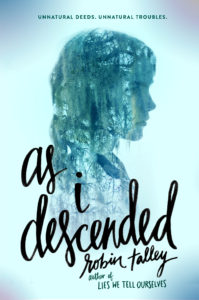 Robin Talley, As I Descended
Something wicked this way comes—Macbeth and Lady Macbeth, recast as two teenage girls in love at a Virginia boarding school, who conspire to take down a rival. I'm a sucker for retellings of Shakespeare in general, but an all-female version of his most mythologized (and maybe cursed) play? Hook, line, and sinker.
Kate Bornstein & S. Bear Bergman, eds. Gender Outlaws: The Next Generation
An update to Bornstein's 1994 classic, reflecting the changing world (and expanding voices) of the transgender and genderqueer community, and diverse in both voices and forms. I can only hope that this is a volume that will continue to be updated with more voices and (happy) stories for years to come.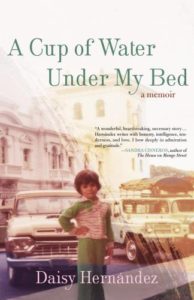 Daisy Hernández, A Cup of Water Under My Bed
The coeditor of Colonize This! Young Women of Color on Today's Feminism, Hernández's memoir describes discovering her femininity, bisexuality, and radical self in a Colombian-Cuban family—as well as her experiences navigating race, class, community, and scandal.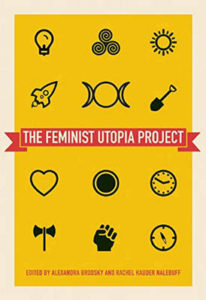 Alexandra Brodsky and Rachel Kauder Nalebuff, eds., The Feminist Utopia Project: Fifty-Seven Visions of a Wildly Better Future
So what would a feminist utopia actually look like? This volume collects some ideas—and though there's definitely room to grow, it's a great place to start.
---
Listen: Claudia Rankine talks to Paul Holdengräber about objectifying the moment, investigating a subject, and accidental stalking.
---