4 Writers on the Literary Women Who Most Inspire Them
Ashley C. Ford, Barbara Browning, Larissa Pham, & Julia Sanches, in Support of Planned Parenthood
We are thrilled to be partnering with Words in Solidarity, a new monthly series founded by Kendall Storey and Ben Clague. The series will support institutions that protect lives in this country as those who have gained power seek to strip and dismantle them. This month, all proceeds will go to Planned Parenthood—for those unable to attend the event tomorrow, we encourage you to donate here. In anticipation of the event, we've asked readers Ashley C. Ford, Barbara Browning, Larissa Pham, and Julia Sanches to share the women in literature who have most inspired them.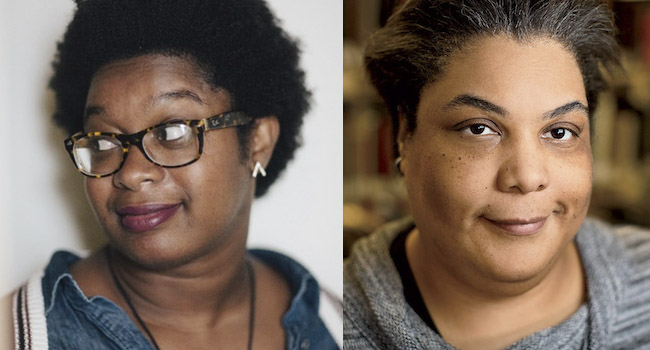 Ashley C. Ford:
There has been no one person more lovely, giving, and challenging to me than Roxane Gay. She is my friend, my mentor, and my biggest inspiration. Most days I am just trying to be more like her, falling short, and picking up and trying again the next day. I rarely get it right, but she loves me anyway, so despite whatever's in the way, I keep trying. She gives me hope.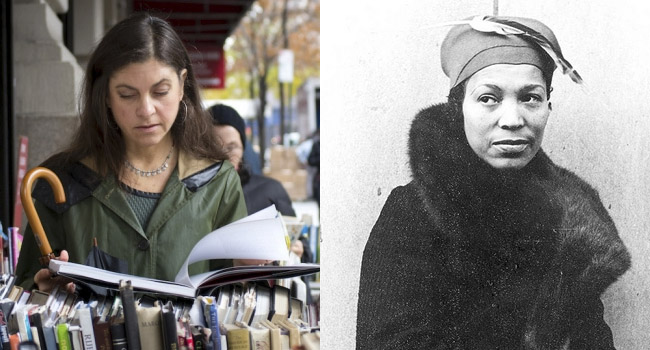 Barbara Browning: 
It's so difficult to pick just one woman—there are so many female characters who occupy my psychic world in very significant ways. Some of them I made up myself. But if I were to choose a woman writer who's influenced me most, I think maybe it would be Zora Neale Hurston. There are a couple of passages in The Gift in which I mention things I've learned from her. She, like me, was somebody who liked to blur the boundaries between academic writing and fiction, and between everyday life and performance. In my book, I recount a ritual she once helped stage in order to bump off the enemy of a guy named Muttsy Ivins. It involved writing the victim's name on a slip of paper, soaking it in whiskey, and suturing it into a slit beef heart with a pack of pins. Hurston ends her description of the spell by saying, "And the man died." There's no explicit claim to causality—but you infer it. That shows you something interesting about linear narrative: when somebody juxtaposes two events in a story, it tempts you to make a causal connection between them. Or maybe—like the spell with the beef heart—maybe narrative really makes things happen. That little passage in my book ends, "Remember how I told Sami very early in our correspondence that things I imagined in my fiction often ended up coming true? You'd be surprised how often that happens."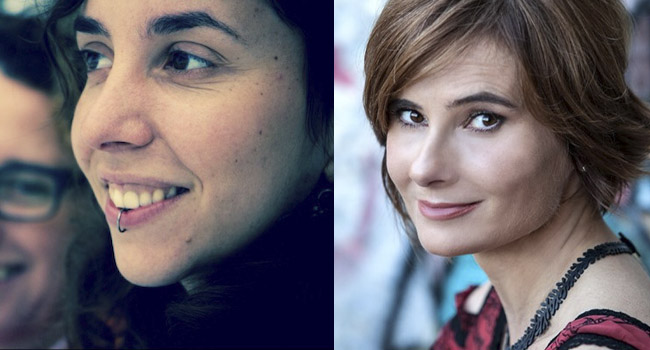 Julia Sanches:
My memory doesn't stretch far back enough to think of the fictional character or author who has most inspired me in my reading life, but I can say that in the last year I was fascinated and moved by the character of Emerence in Magda Szabo's The Door. I was drawn to how uncompromising she is in the face of every expectation, even though she likely took things a wee bit too far (spoiler alert). Even so, her moral fortitude, her vigor and agelessness—or, her ability to remain a secret despite prying eyes—her will to live life on her own terms is, I guess, inspiring. She's an odd creature too.
Eliane Brum [pictured], the Brazilian journalist, is an enormous inspiration; her intensely human and socially committed reportage is so necessary, especially now. And Dubravka Ugresic, the novelist and non-fiction writer, because she tells things like they are with an undying sense of humor. Sonia Braga's character, Clara, in Kleber Mendonça Filho's most recent film, Aquarius, is a rock star. I felt literally uplifted by her character.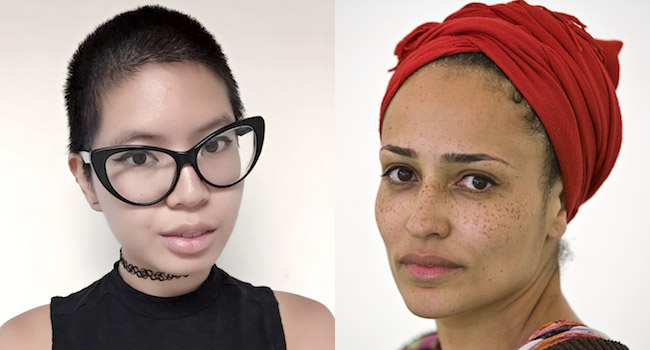 Larissa Pham: 
I've been thinking about Zadie Smith's work lately; I haven't read her newest novel yet, but it's on my list. But I'm very interested in how she navigates fiction and nonfiction, and the things that can be said through each form—it's something I'm trying to figure out too. In particular, I keep returning to her book of essays, Changing My Mind, where she writes about precisely that: being in flux and moving through different positions in the world, intellectually and otherwise. As a writer who's still quite young and moving through lots of things, I think being in flux and being between spaces, whether that's race, or class, or various ideologies and theories, is a useful place to be—it's often a site of growth, even as it's uncomfortable.
---