20 Very Funny Novels By Women
*Insert Joke Here*
If you look at lists of canonically funny books on the internet, which I do with some frequency (what, is that not a normal way to spend one's time?) you will notice that, invariably, almost all the books listed are by men. And when books by women are included, they tend to be nonfiction: memoir or essays. Your Nora Ephrons, your Sloane Crosleys, your various female comedians who have written bestsellers. There's nothing wrong with that, exactly—except for the fact that I happen to know that there are a ton of very funny novels by women out there, being ignored by the Funny Book Canon.
So, in a gesture towards amelioration, I have collected a few of them below. I should say at the top that in the process of putting this list together, I've noticed a few thematic consistencies, which may have as much (or more) to do with my own personal sense of humor as it does with what kinds of funny books women tend to write, but either way: most of these are dark in addition to being funny; few are the literary equivalent of rom-coms. And many of them are told from the perspective of a rude, not-nice, or otherwise subversive woman. I guess that's just what I think is funny. Perhaps you will agree.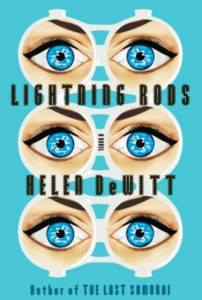 Helen DeWitt, Lightning Rods
In this novel, a down-on-his-luck vacuum cleaner salesman devises a brilliant way to cure sexual harassment in the workplace: hire women to stick their bottom halves through a hole in a bathroom wall so the men in the office can have anonymous sex with them! Then, satisfied, they will cease to harass anyone. I would have been hesitant about such a premise had it been attempted by anyone other than DeWitt, a certifiable genius, and she pulls it off hilariously—it's a satire of workplace politics, American invention, and the male psyche, and also a ludicrous, juvenile romp, the absolute definition of fun for adults.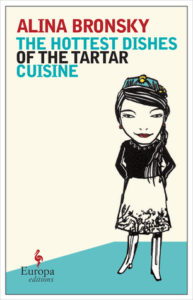 Alina Bronsky, The Hottest Dishes of the Tartar Cuisine
Rosalinda is a the perfect anti-heroine: vain, conniving, borderline delusional, abusive to her daughter and husband but obsessed with her grandchild, Aminat, who (as her "turd" of a daughter Sulfia insists) was conceived in a dream. If only Sulfia would cooperate with Rosa's every demand! A sly, borderline-surrealist, darkly comedic family saga narrated by the most outrageous voice I've come across in some time.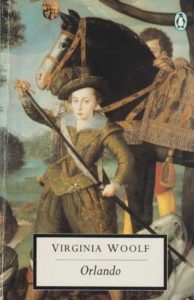 Virginia Woolf, Orlando
I admit I was shocked when I read Orlando for the first time. I loved To the Lighthouse and Mrs Dalloway to pieces, but I had no idea that Woolf could be so . . . punchy. This novel is filled with dry remarks, witty rejoinders, and of course, a high surrealist tone and satirical bent. The whole thing reads like someone being gently teased—and, if we take it as a love letter to Vita Sackville-West, maybe it is.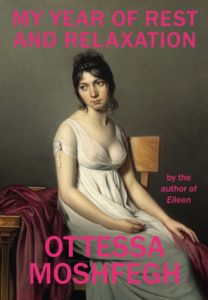 Ottessa Moshfegh, My Year of Rest and Relaxation
I have been informed that not everyone would find this novel funny. I personally find it hilarious; but I suppose if you are not amused by over-the-top mean girl antics and the activities of borderline sociopaths on a mission to sleep for a year, then you may not, and also I can't possibly understand you.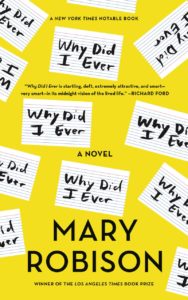 Mary Robison, Why Did I Ever?
Brevity is the soul of wit, they say, and you would be hard-pressed to find a wittier or briefer novel than this—brief not just in actual length (about 200 pages) but in its internal logic (those 200 pages are comprised of 536 fragments, some only a few words long). Of course it's not really the brevity that makes this novel hilarious, but the voice of the narrator, Money (short for Monica), as she reports on and considers the actually fairly grim events of her life. For instance, one fragment (fragment 143, if you want to know) reads: "I just regret everything and using my turn signal is too much trouble. Fuck you. Why should you get to know where I'm going, I don't." Or perhaps you will laugh at fragment 102, which goes like this: "Each day I make a lot of purchases but I don't unbag anything. If I took stuff out of the sack I'd have to decide on a place for it, stow it somewhere; there'd be another new thing I'd have to own. Nor am I carrying in any huge sacks of groceries. I'm tossing anything I can't just eat in the car."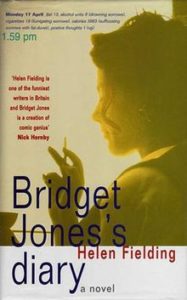 Helen Fielding, Bridget Jones's Diary
Yes, this book is really good and extremely funny, and just like the movie except better; don't @ me.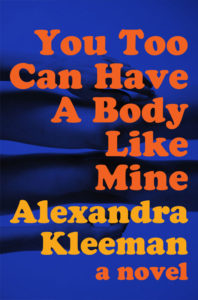 Alexandra Kleeman, You Too Can Have A Body Like Mine
To be fair, this novel gets pretty dark before the end. And actually it's pretty dark at the beginning. The middle part? Dark. But mixed into all of it is a smorgasbord of surrealist, semi-dystopian snack food commercials and reality tv shows, and, sure, a cult too, and it's all very horrifying but also you'll laugh as you recount it to your friends later, happy and satisfied that you are, for the moment at least, safe.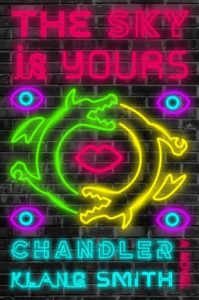 Chandler Klang Smith, The Sky is Yours
You know the feeling when you're at a concert and it's so obvious that the musicians are having the time of their lives up there that you can't help but have the time of your life, too? That's what reading this book feels like. No joy for the writer, no joy for the reader, as Frost said—and I'd wager Chandler Klang Smith experienced an exceptional amount of joy writing this book, a futuristic masterpiece that also features dragons. I tried to think of which passage to pull to prove to you that this book is hilarious, but there's so much going on that I don't think a single section will really demonstrate it. Oh, what the hell, here's one part that made me laugh out loud—Swanny, who has too many teeth, considering the Gothic romances she loves to read:
The women in the books sometimes had mysterious ailments, treated with laudanum or heated water; they went mad, drank poison, bungled abortions, and went to the countryside for their health. Sometimes they drowned: seaweed mingled with their hair in thick, dark strands while their eyes gazed on, sightless and knowing; sometimes they wasted away. More than one coughed blood into a handkerchief. More than one owned a pearl-handled revolver. But in none of the books did a woman have thirty-two teeth in her head, seventy-four more in a box, and a new one on the way. In none of the books did a woman have a dentist living in her house.
I mean, you have to love it.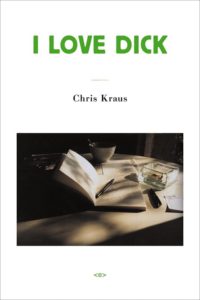 Chris Kraus, I Love Dick
Read it for the hysterical obsession. Read it for the abject self-flaggelation. Read it for the amusing interactions you'll have on the subway. But more importantly, read it for the amusing antics of Kraus's rare female anti-hero, for her brashness, her self-importance, and the absurdity of her mission. I Love Dick isn't exactly a novel, I suppose—nor is it exactly a comedy. Joanna Walsh called it a "screwball tragedy," which is exactly right. Luckily, I laugh at those.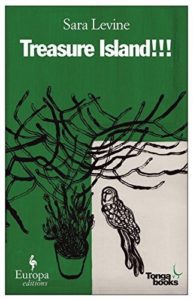 Sara Levine, Treasure Island!!!
Honestly, I'm a sucker: I started laughing when I saw the exclamation points in the title. But then I started reading the exploits of the very irresponsible, basically rude part-time clerk of the Pet Library who decides to live her life by the "core values" of Robert Louis Stevenson's you-know-what, mostly, it seems, for something to do. "When had I ever dreamed a scheme?" she asks herself.
When had I ever done a foolish, overbold act? When had I ever, like Jim Hawkins, broke from my friends, raced for the beach, stolen a boat, killed a man, or eliminated an obstacle that stood in the way of my getting a hunk of gold? I, a person unable to decide what to do with my broken mini-blinds, let alone with the rest of my life, lay on my bed, while in the book's open air, people chased assholes out of pubs and trampled blind beggars with their horses. You needn't have a violent nature to be impressed with animal energy. If life were a sea adventure, I knew: I wouldn't be sailor, pirate, or cabin boy but more likely a barnacle clinging to the side of the boat. Why not rise, I thought. Why not spring up that very moment, in the spirit of Jim, and create my own adventure?
Needless to say, things do not go well.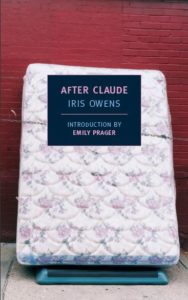 Iris Owens, After Claude
I'll just leave the first paragraph right here:
I left Claude, the French rat. Six months of devotion wasted on him was more than enough. I left him as the result of an argument we had over a lousy movie, a sort of Communist version of Christ's life, except it didn't seem Communistic to me, whatever that is. Everyone was poor all right, and Mary didn't sport her diamond tiara, but otherwise it was the same old religious crap about how wonderful it is to be a pauper after you're dead. It took them a good half hour to nail Christ to this authentic cross with wooden pegs and a wooden mallet, thump thump, nice and slow so if your thing happens to be palmistry you could become the world's leading authority on the fortunes of Jesus Christ. Then, in case we thought we were watching a routine crucifixion, the sky turned black, thunder and lightning, the Roman troops, played by Yugoslavia's renowned soccer team, squirmed around on their picnic blankets, pondering whether to throw the dice or pack it up.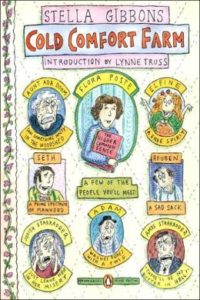 Stella Gibbons, Cold Comfort Farm
This 1932 novel is pretty much the only one by a woman that does reliably show up on the big "funniest novel of all time" lists. Well, it's a classic—though its time may have rather come and gone—a satire of pastoral fiction that pokes fun while also being fun, so I'll include it here as a matter of course.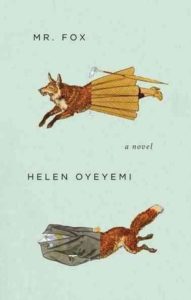 Helen Oyeyemi, Mr. Fox
I adore this novel, and it's not exactly laugh-out-loud funny, but it is mordantly witty and wry, a metafictional love story mixed with a sort of slant-rhyme retelling of the Bluebeard myth. For instance, one section opens this way:
Dr. Lustucru's wife was not particularly talkative. But he beheaded her anyway, thinking to himself that he could replace her head when he wished for her to speak.
How long had the Doc been crazy? I don't know. Quite some time, I guess. Don't worry. He was only a general practitioner.
Funnier if you are a female writer, and if you enjoy fairy tales and gallows humor, and oh look who is in charge of writing this list.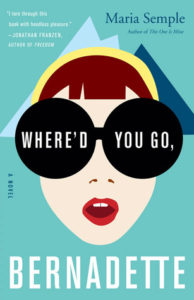 Maria Semple, Where'd You Go, Bernadette
Maria Semple started her career as a comedy screenwriter (she wrote for Arrested Development), so it shouldn't be a shock that this novel is warm and funny and frankly delightful. This one is closer to the romantic comedy mold than most of the others on this list; think of an over-the-top situation sitcom revolving around a mother-daughter relationship.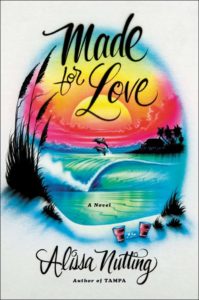 Alissa Nutting, Made for Love
This book, which Jia Tolentino called "a deranged comic novel," features a sex doll named Diane (beloved by the protagonist's father), a tech billionaire named Byron Gogol (literary!) trying to practice microchip mind control, and the heartbreakingly and hilariously down-on-her-luck Hazel, who describes cuddling as "two hard-boiled eggs rubbing up against each other as they pickled together in a jar." And for more funny-but-darkness, consider Hazel's recurring daydream, in which the teacher comes into the classroom and yells:
ISN'T EVERYTHING HORRIBLE? DOESN'T THE PAIN OF THE WORLD OUTWEIGH THE JOY BY TRILLIONS? WOULD YOU LIKE TO PUSH ALL OF THE DESKS INTO THE CENTER OF THE ROOM AND BURN THEM IN A GIANT BONFIRE? THEN WE CAN RUN AROUND SCREAMING AND WEEPING AMIDST THE SMOKE IN A TRUTHFUL PARADE OF OUR HUMAN CONDITION. SINCE YOU ARE SMALL STATURED, CHILDREN, IT MIGHT HELP OTHERS TO FEEL THE FULL BRUNT OF YOUR AGITATION IF YOU WAVE STICKS AND SHRUBBERY OVER YOUR HEADS ALL THE WHILE. WE DON'T WANT TO KILL ANYTHING WE DON'T HAVE TO KILL; EVERYTHING LIVING THAT WE'VE EVER SEEN OR KNOWN WILL DIE WITHOUT OUR INTERVENTION, OURSELVES INCLUDED; THIS IS A PSYCHOLOGICAL LEAD BLANKET THAT EVEN OUR MOST PERVASIVE MOMENTS OF COMFORT CANNOT CRAWL OUT FROM UNDER AND ONE UNEXTINGUISHABLE SOURCE OF DESPAIR, SO WE WON'T BE PERFORMING ANY RITUALISTIC SACRIFICES; THAT'S NOT THE DIRECTION WE WILL GO IN JUST YET; HOWEVER, ASSISTANT PRINCIPAL LAWRENCE IS ON THE PROWL FOR A ROAD CARCASS WE MIGHT BE ABLE TO USE AS A REPRESENTATIVE PROP BECAUSE NOWHERE IN OUR AUTUMN-THEMED POSTER BOARD DéCOR IS MORBIDITY OR DECAY SYMBOLIZED. OUR SCHOOL BOARD MEMBERS CANNOT AGREE ON HOW BEST TO ACKNOWLEDGE THE BOUNDLESSNESS OF HUMAN CRUELTY. IN OUR SOCIETY SOME OF YOU ARE FAR SAFER AND MORE ADVANTAGED THAN OTHERS; AT HOME SOME OF YOU ARE FAR MORE LOVED; SOME OF YOU WILL FIND THAT CONCEPTS LIKE FAIRNESS AND JUSTICE WILL BE THIN, FLICKERING HOLOGRAMS ON THE PERIPHERY OF YOUR LIVES. OH, LOOK, CHILDREN—I SEE MR. LAWRENCE IN THE DISTANCE DRAGGING A PORTION OF A HIGHWAY-SLAUGHTERED DEER. LET'S GO HELP HIM LUG IT INSIDE AND BE REMINDED THAT WE TOO INHABIT BODIES MADE OF MEAT-WRAPPED BONES; LET'S MEDITATE ON THIS CORPOREAL TERROR.
"School is great," Hazel tells her mother when she asks.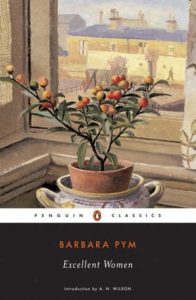 Barbara Pym, Excellent Women
This is another one that does show up on lists from time to time—and is often described as the best of her social comedies. As Alexander McCall Smith put it, "One does not laugh out loud while reading Pym; that would be too much. One smiles. One smiles and puts down the book to enjoy the smile. Then one picks it up again and a few minutes later an unexpected observation on human foibles makes one smile again."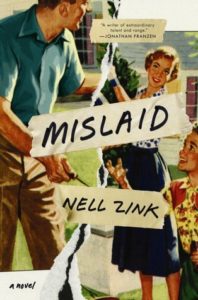 Nell Zink, Mislaid
A young lesbian college student is impregnated by her gay poetry professor in the 60s—and when it all goes hopelessly awry, as of course it must, she . . . runs away and pretends that she and her daughter are black (or at least black enough to join an African American community in rural Virginia). It's outrageous, outlandish, deeply charming, and (as the best funny stories are) pretty revealing.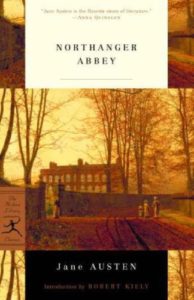 Jane Austen, Northanger Abbey
Speaking of social comedies—it wouldn't do to exclude Jane Austen from this list; her novels couldn't be described as slapstick (or dark, for that matter), but they are clever and often quite funny. This one is arguably the funniest, a satire of Gothic novels in particular and society in general. Plus, she's queen of insults, sneers, and quips, like this one: "Where people wish to attach, they should always be ignorant. To come with a well-informed mind, is to come with an inability of administering to the vanity of others, which a sensible person would always wish to avoid. A woman especially, if she have the misfortune of knowing anything, should conceal it was well as she can."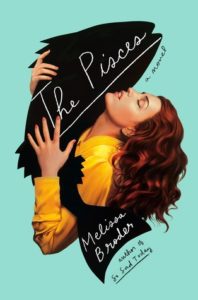 Melissa Broder, The Pisces
I mean, first of all, it's a woman-meets-merman story, which is funny enough, but not as funny as the way the story is told: the writing is sardonic, witty, a little surreal, and more than a little erotic, which I suppose is funnier in retrospect than it is in practice, but is still kind of funny, as when Lucy starts talking to her merman about birth control. Let's just say that on every page here, Broder has exactly what it takes to be funny: she's fearless.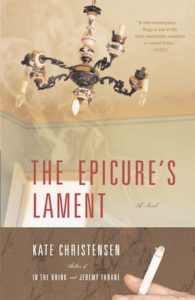 Kate Christensen, The Epicure's Lament
Why is misanthropy so funny? I don't really know (the subversive pleasure of watching someone flout social norms, perhaps?) but Hugo, the misanthropic main character in this novel always makes me laugh. He's dying of a strange disease, and he could cure himself if only he'd give up cigarettes, but he won't give up cigarettes, because they're the only thing he likes about life. Cigarettes and food. Cigarettes, food, and hating his family—though they insist on swarming in around him—and especially his estranged wife.
---