16 Highbrow Beach Reads for Your Summer Getaway
Get Smarter AND Get Some Sun...
It's already July, which means that by now you've probably gotten a million and one recommendations about which books you should bring to the beach (or lake or woods or park or air conditioned bedroom) this summer. But summer book recommendations in the literary and general fiction space tend to fall into two categories: Fun Easy Beach Reads!!!! and well, everything else. As someone who has a hard time investing in a book if it doesn't at least tick off a few literary boxes, I tend not to have much tolerance for the purely fun and easy—but I don't want to bring Proust to the beach either. Luckily, there is a middle ground: great books with distinctive literary and artistic value that are also fit for the beach.
By the way: people on the internet love to caterwaul about the injustice of lists like this—the snobbery of suggesting there's anything wrong with a regular beach read! The reverse snobbery of talking about how boring literary novels can be! The general insufficiency of book lists of any kind! Honestly, I am . . . basically not interested in any of this. No snobbery is meant; this list is for people who want recommendations for recent books that will be engaging and exciting and readable on vacation but which have more literary value than the typical "beach read." What does that mean, exactly? It's like any kind of art—I know it when I see it. Finally, so as not to go too far off the rails, all of the books below were published this year, or will be published this summer (I wouldn't leave those late vacationers hanging). Happy summer reading.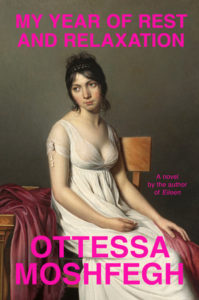 Ottessa Moshfegh, My Year of Rest and Relaxation (Penguin Press, July 10)
First things first: this book is very, very good. It's narrated by an arrogant, beautiful (we are constantly reminded) woman who is traditionally "unlikeable," but is so completely out there that you can't help but be charmed and delighted by her on every glorious deadpan page. Even when she poops on the floor of an art gallery. This is what I'm talking about. Like many of us, she thinks her life would be vastly improved if she could manage to chemically hibernate for a year. There's not much plot here, but somehow the voice Moshfegh has created is compelling enough to make you miss your subway stop—I did, twice—or, if you do take this novel to the beach, keep you resting and relaxing and turning pages obsessively until you're burned to an absolute crisp.
Article continues after advertisement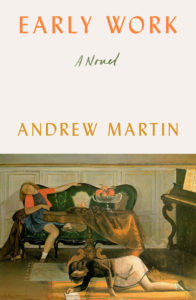 Andrew Martin, Early Work (FSG, July 10)
These days, it can seem as though almost everyone who reads books is also a writer. Which is fine, if a pretty bad business model. But if you are one of those reader/writers, you'll instantly recognize the world of this novel—over-educated, under-employed, casually drunk literary types making preventable mistakes—and you'll probably find it as compulsively readable as I did. Yes, it asks big questions about ambition and success and art and love, but it's also a story of a love affair, delicious and horrible in equal measure. Hey, nothing gets those pages turning like infidelity! A beach read staple this year for all ex-MFAs and self-flaggelating novelists, and all those who aspire to be either (or both).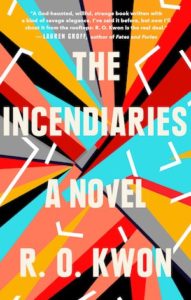 R. O. Kwon, The Incendiaries (Riverhead, July 31)
There's nothing light or beachy about the topics Kwon tackles in this great, slim new novel: it's a book about God, after all—God and the lack of God, and what both of these conditions can do to a person. But where there's belief, there's often passion, and where there's passion, there's often protest, and sometimes violence, and sometimes extreme violence. It's riveting enough to keep you glued to your towel, but told in small, incisive sections that are actually perfect for dipping in and out of both book and water. Plus, at 210 pages (at least in my galley), it will fit in the smallest beach bag, and still keep you entertained for a whole day.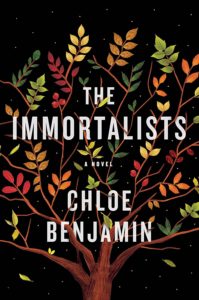 Chloe Benjamin, The Immortalists (Putnam, January 9)
Article continues after advertisement
Speaking of non-beach-appropriate topics: death! The elegant opening of Benjamin's second novel will hook you immediately—if you don't believe me, read it here—and the ingenious premise (four siblings, each told the day of their death by a Lower East Side psychic) will keep you reading. So will the characters, each one more interesting than the last: the dancer in a gay bar in San Francisco, the girl magician, the military doctor, the scientist obsessed with unlocking the secret to longevity. Plus, the writing is pitch-perfect: lyrical without being ornate, straightforward without being boring. It's one of those books you can recommend to anyone and never worry that they won't love it.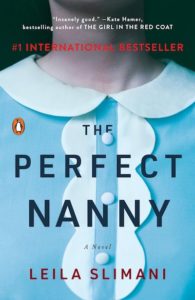 Leila Slimani, The Perfect Nanny, tr. Sam Taylor (Penguin, January 9)
Another slim novel that packs a serious punch—this one inspired by the real-life 2012 murder of two children by their nanny, which won France's prestigious Prix Goncourt when it was originally published there in 2016. But Slimani goes further than just a slasher rehash—she uses the story of the murders as a way to investigate race, class, privilege and the creeping mania that deprivation can feed in contemporary Paris. The murders will keep you turning pages, but the rest will leave you with a lot to talk about over dinner.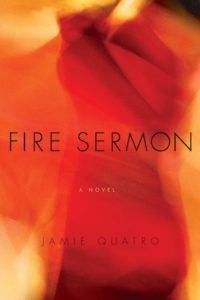 Jamie Quatro, Fire Sermon (Grove, January 9)
Poets having sex is probably my favorite subgenre. It's just all so dramatic—and even more so when they're poets obsessed with faith, as these are. Perhaps more importantly, for a general audience, is the fact that this novel tracks a love affair as well as a personal coming-to-terms, and it's short and gorgeous and itself kind of like a poem that reproduced itself a little too much and one day became a novel. In a good way. I read this in one sitting, and I predict you will too—the heat of the beach a perfect match for the heat of the sentences—just pause to reapply sunscreen every once in a while.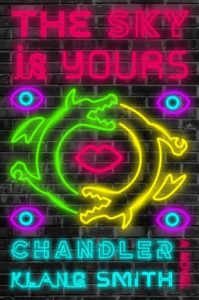 Chandler Klang Smith, The Sky is Yours (Hogarth, January 28)
A lot of the books on this list are short and sweet—beach bag friendly, finish-in-one-day kind of books. This one is not. But it is so. Much. Goddamn. Fun. True story: while I read this book, I kept putting it down, thinking, no, this is too silly to read, I'll go do something else, and then actually missing it after about fifteen minutes and having to pick it back up again and resume giggling to myself. I recommend it to those who kind of hate the friends they'll be at the beach with, because this can be the perfect excuse to ignore them all weekend. I mean, dragons! A destroyed futuristic city that is obviously New York! Comic book levels of violence and vitriol! YouTube stars run amok! A traditional gothic marriage plot! A new language and then some! Really, it's great.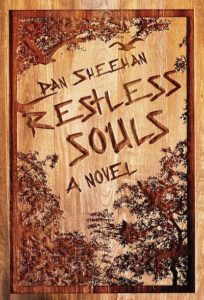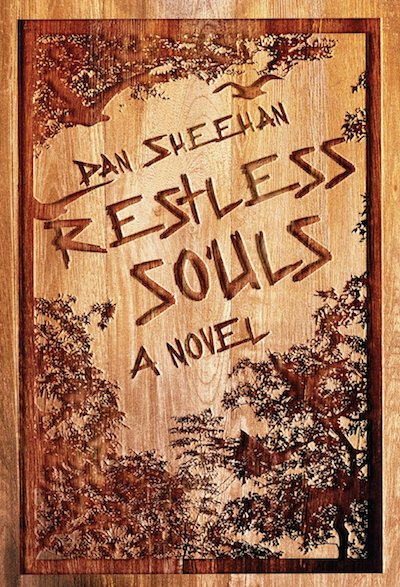 Dan Sheehan, Restless Souls (Ig, April 10)
Even if Dan Sheehan didn't work here (at Book Marks), and amuse me every day with his many puns and proclamations, I still would be recommending this novel to you. After all, it's pretty much the ideal highbrow beach read: a road trip novel—Dublin to NorCal—that is also about the siege of Sarajevo; a buddy comedy (three Irish guys walk into an experimental PTSD therapy center. . .) that is also a wise and moving meditation on friendship, adulthood, memory, the ways our minds try to take on tragedies, and the limitations and possibilities of what some might call a "cure." It's great fun, and moving to boot—exactly what you want in a novel on a beach day or on any day.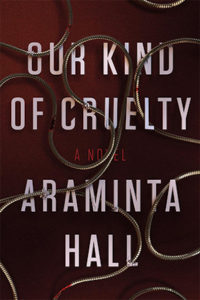 Araminta Hall, Our Kind of Cruelty (MCD/FSG, May 8)
If you must have a thriller accompany you to the beach (as many of us must), why not bring one of the buzziest thrillers of the year, from one of the most exciting new imprints around. A page-turner to be sure, but also a sharp and disturbing psychological deep-dive into some very dark emotional waters that asks some incisive questions about the values of contemporary society. Fair warning though: only undertake this one if you have the emotional energy to be inside the head of a very damaged—and dangerous—man for an extended period of time. Those on vacations from the news cycle may not be interested.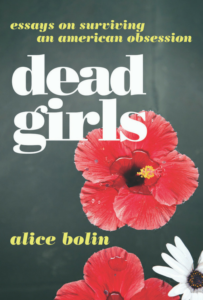 Alice Bolin, Dead Girls (William Morrow Paperbacks, June 26)
Essay collections are great for beach reading. First of all, they're perfectly organized for those of you who like to alternate between reading and swimming (myself, I like a nice healthy 2:1 ratio). Secondly, they arm you with excellent conversation for the car ride back to the city—or, if you're lucky, the long leisurely dinner later. But of course, this isn't just any essay collection but one of the biggest of the season, which investigates our cultural obsession with—you guessed it—dead girls, those traditional beach read staples, all the many versions of Laura Palmer echoed across our screens and pages A smart, feminist take on an endlessly juicy subject.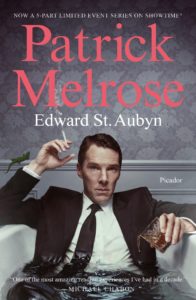 Edward St. Aubyn, Patrick Melrose: The Novels (Picador, May 8)
All right, this is something of a cheat, because of course the Patrick Melrose novels have been around for a while. But Picador recently published all five in a new omnibus edition (timed to the new TV adaptation), and since there probably isn't a more appropriate series of books for this particular list, I'm counting it. These books are riveting, terrifying, sexy, immoral, and utterly binge-worthy, on the beach or elsewhere—and they're also gorgeously written and finely tuned, the series a contemporary masterpiece. If you only bring one of these with you, you'll regret it (or you'll just have to find a bookstore), so I'd recommend investing in the omnibus.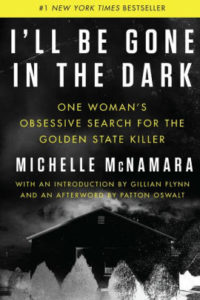 Michelle McNamara, I'll Be Gone in the Dark (Harper, February 27)
Sure, it's purely anecdotal, but in the last two months I've seen people reading this book more than any other on the subway, and they always look engrossed. Which is exactly what you want in a beach read, especially if it's also a brilliantly written true crime narrative about a cold case that was solved, miraculously, in the months following the book's publication. Coincidence? Find out for yourself.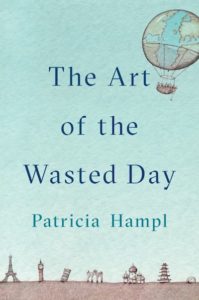 Patricia Hampl, The Art of the Wasted Day (Viking, April 17)
If you're the type of go-getting person who feels slightly guilty taking a day off, let alone a day at the beach, this book should be highly relevant to your interests. It's not a fluffy self-help book, mind you—it's a meditation on thinking and interior life (Michel de Montaigne figures) told in a series of jewel-like vignettes that give the reader an inside view into Hampl's life and mind. You'll be inspired, once you finish, to let your own mind wander where it will.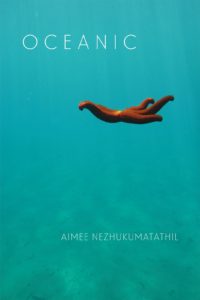 Aimee Nezhukumatathil, Oceanic (Copper Canyon, April 10)
First of all, this book certainly looks the part. Secondly, poetry collections are great for beach reading—sure, they aren't page turners like some of the other books on this list, but they're a quieter kind of compelling, and are constantly offering opportunities to look up from the page and take in the world a little bit before diving back in again. And what better collection to take to the beach than Nezhukumatathil's latest, a love letter to nature in general and the ocean in particular, beginning with an epigraph from oceanographer Sylvia Earle: "No water, no life. No blue, no green."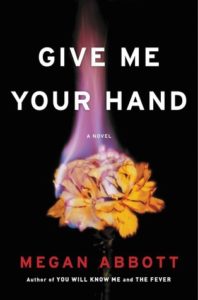 Megan Abbott, Give Me Your Hand (Little, Brown, July 17)
New Megan Abbott! A more obvious gimme for this list there could not be.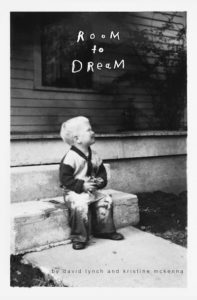 David Lynch and Kristine McKenna, Room to Dream (Random House, June 12)
Listen: if you're the kind of person who's going to be reading David Lynch's memoir/biography on the beach this summer, you already know it. I'm just reminding you to bring your red velvet towel and cooler full of cherry pie and playing cards and packs of that gum you like. I'm also reminding you to come sit near me.
---