15 Novels That Subvert Traditional Gender Roles
Myra Breckinridge Turns 50 Today
This weekend marked the 50th anniversary of Gore Vidal's boundary-breaking novel Myra Breckinridge, which in a contemporary review, the New York Times called "a genuinely, brutally witty book, a parody on Hollywood, pop intellectualism, pornography and just about anything else you could name," but also "repulsive both in graphic detail and in the exploitive snicker one detects at some real-life hang-ups." Much has changed in the last 50 years, and ideas about the varieties of gender and gender expression are happily much more mainstream, thanks to advocates, scholars, and well, the Internet. So on the occasion of Myra Breckinridge's 50th birthday, here is a starter list of novels that intentionally subvert or interrogate traditional notions of gender, or take gender on as a subject. Not for nothing, but this list is doubly-relevant because it's Drag Race season—a season even better than autumn, if you can believe it—and drag is all about subverting expectations of gender and having fun with our performance of it. Halleloo!
Gore Vidal, Myra Breckinridge
It's dated, to be sure. But Vidal's satirical novel was one of the first mainstream books to present a transgender character, and is cited as being the first novel to depict a clinical sex change. For good or ill, it throws traditional notions of gender (and lots of other traditional notions) out the window. It's also worth noting that while Vidal himself was gay (and very interested in sex—he claimed to have slept with a thousand men by the time he was twenty-five), he refused to identify as such, insisting that "gay" was an action, not an identity. "I don't believe in these exclusive terms," he said. Considering that the refusal of external labels for one's own personal sexuality is only now beginning to be widely understood, Vidal was way ahead of his time.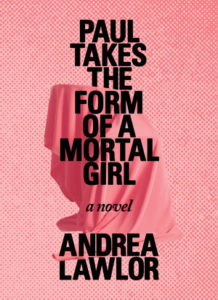 Andrea Lawlor, Paul Takes the Form of a Mortal Girl
It's the '90s and Paul is a horny, zine-making, bisexual film geek. He is also a shapeshifter—literally. He can transform at will into Polly, the female version of himself, whenever the (sexual) situation requires it. It's part fairy-tale, part allegory, part speculative history, and all beautiful queer adventure.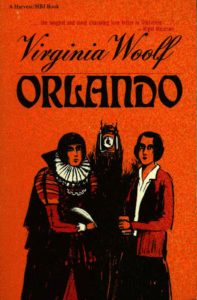 Virginia Woolf, Orlando
Every time I read one of Woolf's novels, I think it must be my favorite. But since I read Orlando last, it's currently my favorite Woolf novel—it's certainly the funniest, the most flip. It winks. It is widely understood as a love letter to Vita Sackville-West ("the longest and most charming love letter in literature," Sackville-West's son said, "in which she explores Vita, weaves her in and out of the centuries, tosses her from one sex to the other, plays with her, dresses her in furs, lace and emeralds, teases her, flirts with her, drops a veil of mist around her."), with whom Woolf had a romantic (though relatively chaste) affair. In this novel, Orlando is born a man, and around the age of 30, for no reason anyone can tell, transforms into a woman and then, for no reason anyone can tell, lives for hundreds of years without aging. So yeah, it's a romp.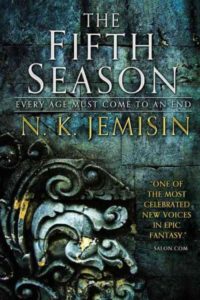 N.K. Jemisin, The Fifth Season (and sequels)
One of the many things I appreciate about this series is how matter-of-factly it treats its trans character: the narrator simply notices the penis of a female traveling companion, is vaguely surprised, and moves on. It's wonderful because of how normalizing it is—the fact that this woman has a penis has no more impact on the way other people view her than a notable scar or hair color might. Then, of course, we have the genderless stone eaters (who become increasingly important as the series goes on), although they typically perform a gender when interacting with humans, "as a courtesy."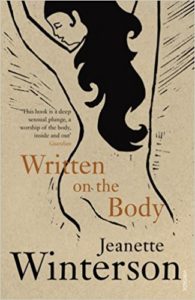 Jeanette Winterson, Written on the Body
The protagonist of this novel is carefully not identified by their gender—they may be male or female or non-binary or fluid; they have both male and female lovers (one of whom calls them "the most beautiful creature male or female that I have ever seen"). In fact the gender of the main character is not important to this transcendent love story at all.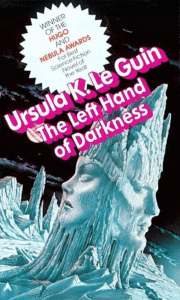 Ursula K. Le Guin, The Left Hand of Darkness
In Le Guin's SF classic, the citizens of Winter are genderless, except for periods of kemmer, a kind of heat, when they develop sexual characteristics, though these can be either male or female. As a result, there is no sexual violence on this planet, of course, and no war either. In recent years, Le Guin described the novel as her "ignorant approach to feminism.
I knew just enough to realize that gender itself was coming into question. We didn't have the language yet to say that gender is a social construction, which is how we shorthand it now. But gender—what is gender? Does it need to be male, does it need to be female? Gender had been thrown into the arena where science fiction goes in search of interesting subjects to revisit and re-question. I thought, Well, gee, nobody's done that. Actually, what I didn't know is that, slightly before me, Theodore Sturgeon had written a book called Venus Plus X. It's worth checking out, a rare thing, an early male approach to considering gender as—at least partly—socially constructed. Sturgeon was a talented, warm-hearted writer, so it's also interesting in itself. Stylistically, he was not a great writer, but he was a very good storyteller and a very good mind. But I, of course, went off in a different direction. You could say I was asking myself, What does it mean to be a woman, or a man, male or female? And what if you weren't?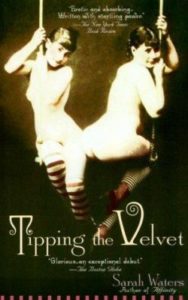 Sarah Waters, Tipping the Velvet
In everyone's favorite novel about a Victorian-era lesbian love affair, a young oyster girl who loves the theater falls in love with a "masher" (male impersonator) and runs off to work with her in London. When that affair ends in disaster, she becomes a renter (a male prostitute, except in costume), slipping between identities, outsider and insider at once, before finally creating her perfect space.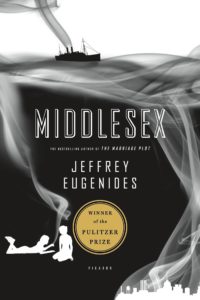 Jeffrey Eugenides, Middlesex
In Eugenides's Pulitzer prize-winning novel, Cal (then Callie) is born with both male and female sex characteristics, but is raised as a girl. As a teenager, Callie falls in love with her best friend, whom she calls the "Obscure Object," and as an adult, after much searching, begins to live as a man, which brings its own set of complications. There has been some controversy over the sensitivity of the novel, specifically with regards to Eugenides's use of the term "hermaphrodite," which is now considered derogatory (though Eugenides argues he is using the word in a strictly literary way, with a nod to its Greek roots), and the fact that Cal is the product of incest, but in my view, as long as the novel is treated as a fictional work and actual intersex folks are respected, it's worth reading.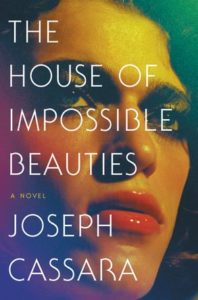 Joseph Cassara, The House of Impossible Beauties
A fictional re-imagining of the origins of the House of Xtravaganza—a Latinx house in the NYC underground ballroom scene—this novel tells the story of Angel (based on Angie Xtravaganza), a transgender teenager who falls in love and builds a new family, even in the face of terrifying hardship. Especially recommended for fans of Paris is Burning.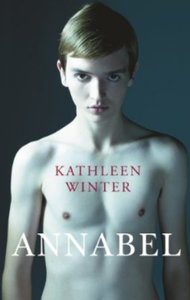 Kathleen Winter, Annabel
In this novel, Wayne is born—in 1968 Canada, to a working class family—with both male and female sex characteristics, but is assigned male at birth, his vagina sewn up by doctors. But while Wayne's father hopes to masculinize his child, Wayne's mother and the midwife, Thomasina, secretly nurture his girl-self—a girl-self Wayne comes to call Annabel, and who will be heard.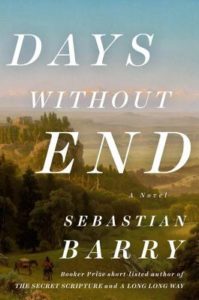 Sebastian Barry, Days Without End
In which a young Irishman comes to America to escape the Great Famine and winds up moving back and forth between two costumes: the dresses and corsets of a woman when he's employed as an entertainer, and the kit of a soldier, as he fights two wars for this strange country. He falls in love; he adopts a Sioux daughter; he fights. He is not wholly one thing, nor the other.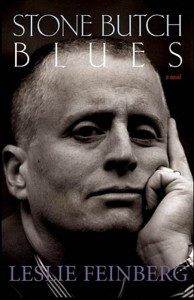 Leslie Feinberg, Stone Butch Blues
A classic of LGBTQ literature, Stone Butch Blues tells the story of Jess Goldberg, who struggles to locate a gender identity that makes sense to her, while also learning to survive in a world that directs careless violence her way at every turn. As Josephine Livingstone once put it, "Read it if you're gay. Read it if you're straight. Read it if you're middle-aged or elderly or a teen who hasn't yet decided what to grow up to be. Just remember: Great art is for everyone, not just the gays."
Anne Garréta, Sphinx (trans. Emma Ramadan)
This love story, written by one of the few female members of Oulipo, does Jeanette Winterson one better. It concerns two characters: one a white theologian, the other a black cabaret dancer, neither with an identified gender. As Gaëlle Cogan put it in The Kenyon Review:
It is only if one steps out of a binary gender categorization and agrees to consider gender as a polarized field including a spectrum of possibilities that Sphinx takes on its true Oulipian nature—as kaleidoscopic as Queneau's Hundred Thousand Million Poems, offering an infinity of permutations. In Garréta's writing, the either/or obligation, either feminine or masculine, dissolves. The characters could as well be neither masculine nor feminine, or both masculine and feminine.
And it doesn't matter, because what is left when gender is removed is exactly what you want in a book like this: a beautiful, lush, playful love story. Very French.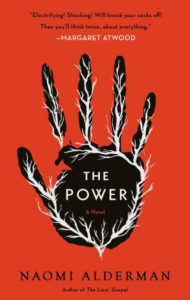 Naomi Alderman, The Power
In this recent buzzy dystopian novel, Alderman explores what might happen if all young girls suddenly woke up with the power to hurt men—hurt them badly, and at a touch. It reminds me of that famous Margaret Atwood line (somewhat reorganized for pithiness along the way): "Men are afraid that women will laugh at them. Women are afraid that men will kill them." So what if the roles were reversed? Everything wouldn't be fixed, as it turns out.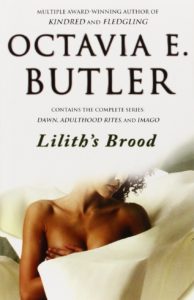 Octavia Butler, Lilith's Brood
Really three novels, of course, but they all concern the same world—a world in which an alien race has decided to step in and save the humans from themselves, by cross-breeding with them. The Oankali have three genders: male, female, and ooloi, and reproduction requires all three. The humans have some difficulty dealing with this, and with the fact that construct children (with both Oankali and human parents) are genderless until metamorphosis—and that their desire to be a certain gender has an impact on (though not complete authority over) which they will eventually become.
---