Raise your hand if your TBR pile is getting precariously tall and might just crush you at any given moment?
*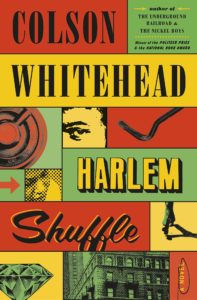 Colson Whitehead, Harlem Shuffle
(Doubleday)
"In his eminently enjoyable new novel, Mr. Whitehead's various powers have attained something like equilibrium. The humor and flashes of the old word-wizardry are there, as is the philosophical subtext."
–The Wall Street Journal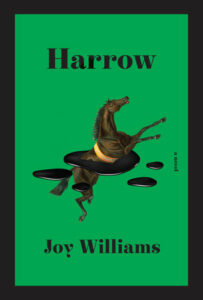 Joy Williams, Harrow
(Knopf)
"Harrow reminds me very much of Denis Johnson's Fiskadoro and Cormac McCarthy's The Road, but, with apologies to the boys, it's better than both of their novels put together. Harrow belongs at the front of the pack of recent climate fiction."
–Bookforum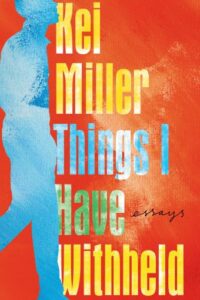 Kei Miller, Things I Have Withheld
(Grove Press)
"This incisive collection of short essays serves as a tabernacle for stories untold, secrets, and reflections on race and sexuality … Immediately arresting and consistently poignant, Miller's essays engage with the urgency of gripping fiction and the authenticity of stunning poetry."
–Booklist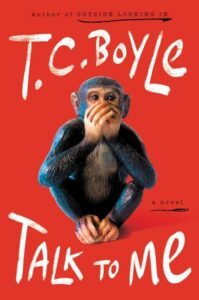 T.C. Boyle, Talk To Me
(Ecco)
"There might be a movie here, Planet of the Apes as a rom-com."
–Kirkus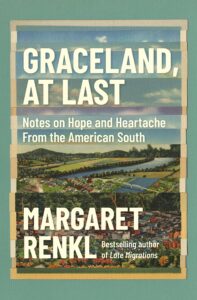 Margaret Renkl, Graceland, at Last
(Milkweed)
"New York Times columnist Renkl (Late Migrations) effectively lifts the lid on Southern culture and challenges its stereotypes in this versatile compendium."
–Publishers Weekly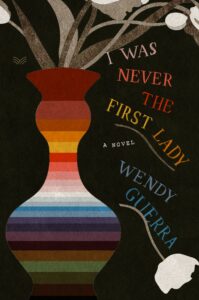 Wendy Guerra, tr. Alicia Achy Obejas, I Was Never the First Lady
(Harpervia)
"Guerra holds the reader's attention by evoking Cuba's political tempest in Havana's humid, salty air. It adds up to an effectively moody, intimate story."
–Publishers Weekly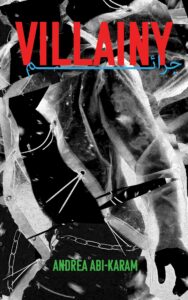 Andrea Abi-Karam, Villainy
(Nightboat Books)
"At the heart of Abi-Karam's Villainy is an impulse to keep us alive to the world and to language in a way that is necessary to activism."
–EcoTheo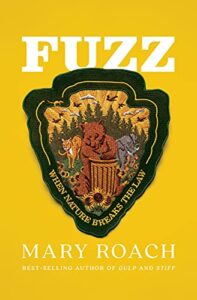 Mary Roach, Fuzz
(W. W. Norton)
"Roach's writing is wry, full of heart, and loaded with intriguing facts … This eminently entertaining outing is another winner from Roach."
–Publishers Weekly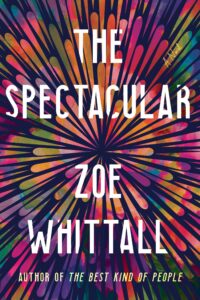 Zoe Whittall, The Spectacular
(Ballantine Books)
"…the characters and their unabashed determination to live life on their own terms are sufficiently compelling to keep readers turning the page.
An entertaining story that is equal parts family saga and cultural indictment."
–Kirkus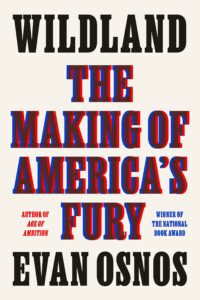 Evan Osnos, Wildland
(FSG)
"Wildland is at its best when Osnos offers intimate portraits of the men and women in the three communities on his radar. Even the scoundrels are depicted with sensitivity and empathy."
–The Boston Globe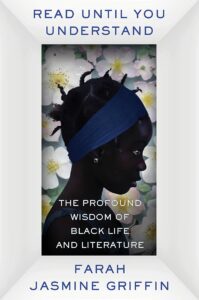 Farah Jasmine Griffin, Read Until You Understand
(W. W. Norton)
"Perfect for literature lovers, this survey and its moving insights will stick with readers well after the last page is turned."
–Publishers Weekly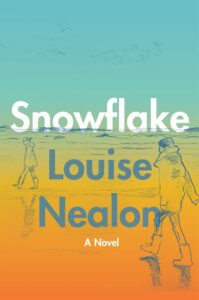 Louise Nealon, Snowflake
(Harper)
"In this fresh and often humorous debut, Nealon follows a wry young Irish woman as she negotiates family burdens."
–Publishers Weekly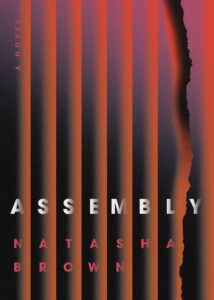 Natasha Brown, Assembly
(Little, Brown)
"A modern Mrs. Dalloway … a short sharp shock of a novel … Assembly fulfils, with exquisite precision, Virginia Woolf's exhortation to 'record the atoms as they fall upon the mind in the order in which they fall.'"
–The Guardian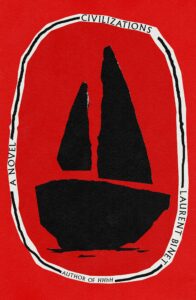 Laurent Bienet, tr. Sam Taylor, Civilizations
(FSG)
"Civilizations is at once a profoundly thoughtful book and a very playful one — though Binet, who is unpretentious but extremely academic, plays on a fairly high level."
–NPR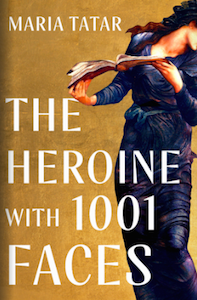 Maria Tatar, The Heroine with 1001 Faces
(Liveright)
"As Wonder Woman might say, Suffering Sappho! This book is fascinating, fun, and consistently enlightening."
–Kirkus