15 Books You Should Read This September
A Reading List for the Changing of the Seasons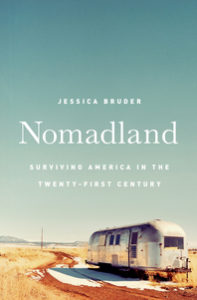 Jessica Bruder, Nomadland: Surviving America in the 21st Century
(W. W. Norton & Company)
Nomadland is an eye-opening account of life on the fringes of the American dream. Following a growing subculture of "workampers"—seniors, mostly, who, unable to survive on meager Social Security checks or dwindling savings, have abandoned their homes and taken to four wheels to lead itinerant, job-hopping lives—Jessica Bruder reveals the exploitation made possible by deliberate weakening of safety nets and the fraying of the New Deal, but also captures remarkable individual and communal resilience.
–Stephen Sparks, Lit Hub contributing editor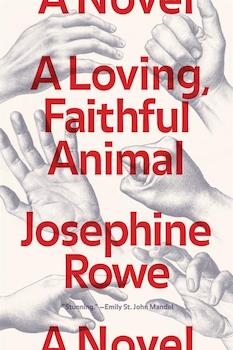 Josephine Rowe, A Loving, Faithful Animal
(Catapult)
Trauma leaves its mark on us, its slashes sometimes so deep and lasting that it scars our very DNA. Not only do the damaged hobble, but they often fall upon those nearby, inflicting injuries with their pain, leaving ruin in their paths. How do the hurt recover ennobling lives from the ruins? How do they find ways to be heard, understood, left alone—the desire to escape and yet connect, which is part of their resonant yearning? Josephine Rowe, in her haunting, meditative debut, A Loving, Faithful Animal, answers these questions through her tender portrait of a family trying to wrench their lives from under the shadow of violence. She reminds us, beautifully: The past inhabits us, and we take convoluted routes to face, embrace, or flee it.
–Garnette Cadogan, Lit Hub contributing editor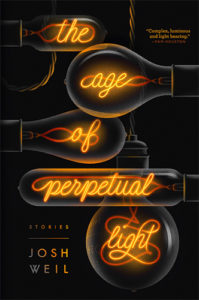 Josh Weil, The Age of Perpetual Light
(Grove Press)
In his dazzling new short-story collection, The Age of Perpetual Light, Josh Weil charts the effects of "progress" on human life. The stories span over 100 years' worth of technological innovation, bringing us first to a farming community at the turn of the twentieth century that's experiencing electric light for the first time, and later, to a future where satellite mirrors have eradicated nighttime as we know it. It's a collection that hums with compassion and sadness while pointedly reminding us that "progress" doesn't always lead to humanity's betterment.
–Amy Brady, Lit Hub contributor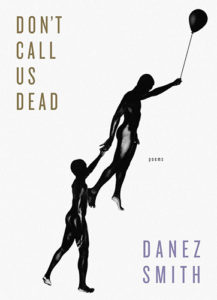 Danez Smith, Don't Call Us Dead
(Graywolf Press)
In "summer, somewhere," the poem that opens the bracing, brilliant Don't Call Us Dead, Danez Smith writes: "history is what it is. it knows what it did." Indicting America's unrelenting brutality, Smith reckons with black death in pursuit of black life. They think through the threaded threats of being black, queer, and HIV-positive—"my blood is in cahoots with the law"—in language that swells from a whisper to a roar and back again. Aching and elegiac, these poems bless our world in all its ruin, beg it to be otherwise, and begin the bloody work of writing it anew.
–Nathan Goldman, Lit Hub contributor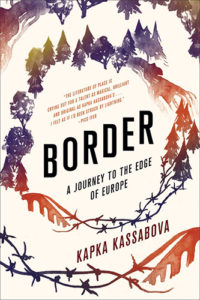 Kapka Kassabova, Border: A Journey to the Edge of Europe
(Graywolf Press)
There's been a lot of talk about borders in the news, about who's in and who's out. What Kapka Kassabova's writes about in her book are the in-between places—of identity and landscape in the border region of Bulgaria, Greece, and Turkey—where refugees, travelers, migrants, the displaced, and the subaltern, live. She explores how the people within this periphery of displacement have been altered while also investigating her own displacement, that of a born and raised Bulgarian now living now in the Scottish Highlands. It's the story of migration, both modern and historical, of boundaries crossed and crossed out, a story as old as the soil itself.
–Kerri Arsenault, Lit Hub contributing editor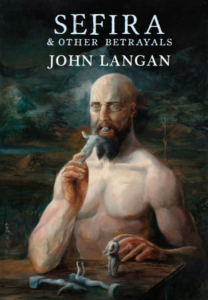 John Langan, Sefira and Other Betrayals
(Hippocampus Press)
A little less than two years ago, I read on the same bill as John Langan. It was my first exposure to his work, and I was utterly floored by the story he read there, which juxtaposed ancient monsters with a moving present-day narrative of grief and loss. Langan's work is deftly constructed, emotionally resonant, and frequently terrifying: horror with genuine emotional stakes (and emotions, period) at its core. His new book, Sefira and Other Betrayals, is his third collection of short stories, and promises a stylistically varied take on his approach to the uncanny.
–Tobias Carroll, Lit Hub contributor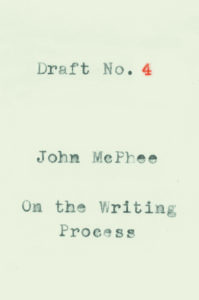 John McPhee, Draft No. 4: On the Writing Process
(Farrar, Straus and Giroux)
As a teacher, I am always eager to share writers' ruminations on craft with my students. I don't see these as primers, per se; I value them because they can show us how one writer's mind works, and cause us to reflect on our own writing processes. John McPhee's is a worthy mind to step inside of—he's been contributing to the New Yorker since 1965, teaching at Princeton since 1975, and he's written more than 30 books. Draft No. 4: On the Writing Process collects eight previously published New Yorker essays into a compendium on the art of longform nonfiction. My favorite essay is the last, "Omission," about the writing of Oranges, the trouble of condensing it, and the idea that "writing is selection."
–Kristen Martin, Lit Hub contributor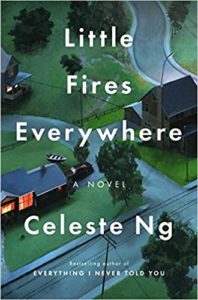 Celeste Ng, Little Fires Everywhere
(Penguin Press)
After Everything I Never Told You was lauded and loved by readers and critics alike, Celeste Ng's awaited second novel takes us back to small-town America. This time, the story is set in a progressive suburb of Cleveland where placidity is the norm—as long as everyone follows the community's tacit rules. (The subtle Get Out tinges to the setting make me doubly excited.) Enter an artist single mother who couldn't care less about following conventions—and who has a big secret. Wherever it is that Ng takes the reader, I know that she'll masterfully use the most oft-seen of settings to build an unfamiliar story, in this book that promises to examine issues of family, privilege and race.
–Marta Bausells, Lit Hub contributing editor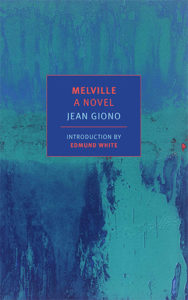 Jean Giono, Melville
(NYRB Classics)
The plot of Melville: A Novel is relatively straightforward: the titular American author takes a trip to London to deliver his White Jacket manuscript to his publisher, meets an Irish nationalist, falls in love with her, wrestles with an angel, and is convinced to write what will become his masterpiece, Moby-Dick. Melville, in Giono's hands, is no longer shackled by the historical facts of his life, becoming instead more of a proto-Hemingway—a macho master of water, women, and words. As a biography, this mythologizing of an author's life would be unethical, but, as a novel—and it is clearly delineated as such with its subtitle—it is a triumph of poetic inspiration. Henry Miller rightly called it "a poet's interpretation of a poet." Here fantasy intrudes on history, philosophy commingles with romance. Through the book's ruminations and fabrications, Giono, like his exaggerated main character, wrestles with the angel. And the resulting novel, like Melville's own masterpiece, pursues more than just one great man—indeed, it pursues all men, and captures our all too human need to chase dreams, monsters, whales.
–Tyler Malone, Lit Hub contributing editor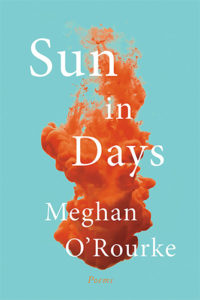 Meghan O'Rourke, Sun in Days
(W. W. Norton & Company)
Summer isn't officially over until September 22nd, but I start to feel nostalgic over Labor Day weekend. Meghan O'Rourke's luminous poems are exactly what I'm in the mood for. In Sun in Days, she reflects on bygone days: "No money, nothing to do but read books, swim / in the river with men in their jean shorts, / then play bingo outside the church, celebrating when we won." She captures languid afternoons "chewing Bubblicious by the edge of the pool." Even when writing about her late mother or a miscarriage, O'Rourke's poems are full of life.
–Michele Filgate, Lit Hub contributing editor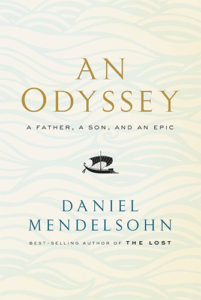 Daniel Mendelsohn, An Odyssey: A Father, a Son, and an Epic
(Knopf)
Daniel Mendelsohn is always a sharp critic, and the Greek classics are a strong point of his, so I'm expecting a lot out of this combination of memoir and literary criticism. It begins with the story of Daniel Mendelsohn's elderly father, Jay, who enrolls in his son's undergraduate seminar on the Odyssey at Bard College, and it ends with a journey to the Mediterranean. Here's hoping this hybrid text succeeds!
–Scott Esposito, Lit Hub columnist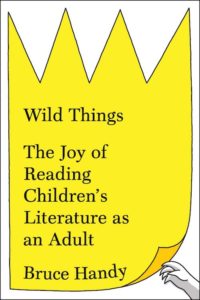 Bruce Handy, Wild Things: The Joy of Reading Children's Literature as an Adult
(Simon & Schuster)
As we get older, jaded, encrusted with cynicism, children's literature develops an uncanny call. Returning to it can feel—if you pick the right book—like maybe this whole lifetime of adult reading has been a detour. In children's literature the sun shines all day even when it's dark. All the magic and wonder is there and so much else. Even comfort about mortality. Its authors—previously invisible—become peculiar and compelling. Who writes forty books for kids? Here are some of the questions and detours Bruce Handy takes on his deeply charming and chatty first book, Wild Things: The Joy of Reading Children's Literature as an Adult.
–John Freeman, Lit Hub executive editor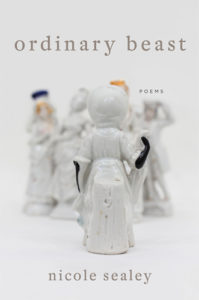 Nicole Sealey, Ordinary Beast
(Ecco)
In her poem, Cento for the Night I Said, "I Love You,"  Nicole Sealey writes, "Today, gentle reader, / is as good a place to start." Well, September is as good a month as any to start reading Sealy––who should obviously be read every month of every year. Her debut full-length collection, Ordinary Beast, wrestles with human connection, investigates pop culture, and highlights the racism and violence of today's society. I am in awe of Sealy's unique ability to move from the highly theoretical to the matter-of-fact all within a single line, and I am such a fan of her patient images, courageous voice, and inherent wisdom. This is a restless collection, one that will undoubtedly move, change, and redirect everyone who encounters it.
–Laura Buccieri, Lit Hub editorial fellow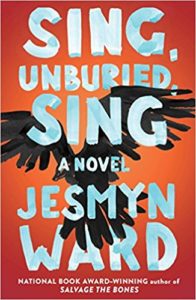 Jesmyn Ward, Sing, Unburied, Sing
(Scribner)
This hot, muggy novel—we're in Mississippi, after all—begins with 13-year-old Jojo, who understands death, he tells us. He and his little sister Kayla live with their grandparents; their mother, Leonie, is sometimes around, sometimes trying, sometimes away and high. But she swoops in one day to take them along to pick up their (white) father, Michael, from the Mississippi State Penitentiary, and what results is one of the most harrowing road trips in literature. By turns angry and remorseful, Leonie is haunted not only by her addictions but by Given, her beloved brother, who was killed by a white boy (the cousin of her husband), who said it was an accident. Her son, Jojo, is haunted by Richie, a boy around his own age who was imprisoned with his grandfather. But of course, the most gruesome specter in this novel is the one that leaves bodies hanging from trees, the one that left Given's killer unpunished, the one that makes Michael's parents hate Leonie. That tragedy is the seed of all this, and the tree that has grown from it is big and ugly.
–Emily Temple, Lit Hub associate editor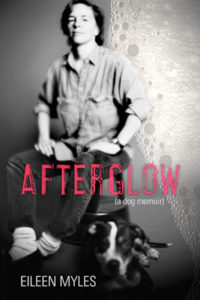 Eileen Myles, Afterglow (a dog memoir)
(Grove Press)
The amount of time in a day I spend thinking about my next meal is perhaps eclipsed only by the amount of time I spend thinking about dogs—so I am eagerly anticipating the release of Eileen Myles' Afterglow (a dog memoir). An account the 16-year companionship she shared with her pit bull Rosie, Afterglow is sure to be a worthy addition to my personal pantheon of treasured dog writing, from Steinbeck's Travels with Charley to the many German Shepherd-featuring stories of Joy Williams. Not to mention the fact that Myles has written movingly about Rosie before: "I felt separated from the world but turned into this show. And that's where you came in. Whether you listen or not, you're in there too. My dog. You're a part of the great silent show of this morning's sun."
–Jess Bergman, Lit Hub feature editor
---