15 Books by Contemporary Mexican Writers That Make America Greater
Literature we want and need within our borders
Now that Donald Trump is president, a lot of horrible things are happening. One of these, of course, is the executive order he signed last week, reinforcing his promise to "build a wall" on the Mexican-American border. Now, let's set the (non)practicality of this monstrosity and the freaking-out about the price of avocados aside for the moment, because above all else, this wall is a symbol. Mexico: out, it says. America: in.
But cultural contact with Mexico—like cultural contact with almost any other country, because we don't live in a vacuum, so why pretend we do—actually makes America better, not worse. Safer, not more dangerous. Knowledge in general tends to do that. Case in point: some of the marvelous books coming out of Mexico—and from Mexican-American writers—in recent years. Now, of course, a wall won't exactly keep literature out. After all, there's that pesky internet to consider. But the psychology of the wall—the message that the people and products coming from Mexico are inherently less-than, that these books are by "bad hombres" from whom we must protect ourselves—actually might. So just as a reminder—and perhaps as a gift guide for any readers you know who might for some reason be supporters of said wall—here is a selection of great works by contemporary Mexican and Mexican-American writers. I, for one, celebrate the freedom to read them.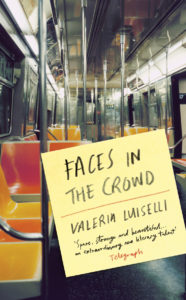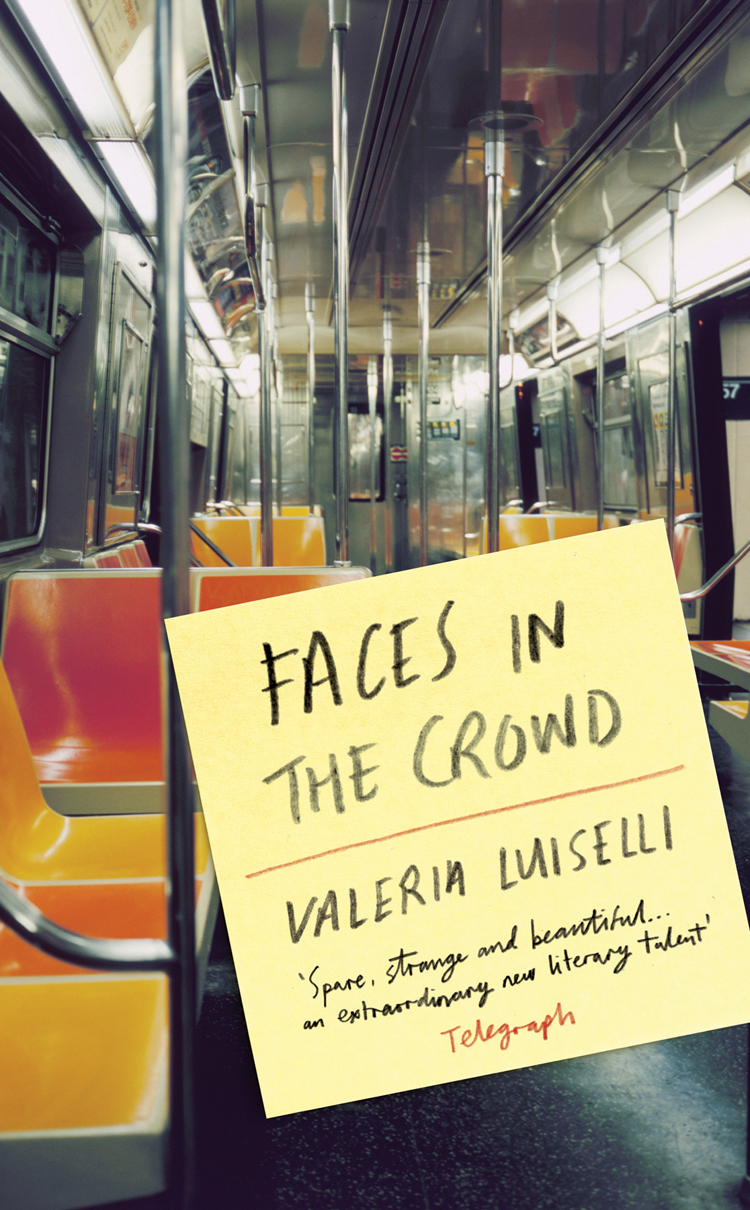 Valeria Luiselli, Faces in the Crowd, trans. Christina MacSweeney
This slim novel is a study in fragmentary feeling, a book of overlapping fictions—the story of a woman telling her own story, and translating newly discovered work by a Mexican poet, except maybe that when she's doing that she is also telling her own story, or possibly a ghost story. To say what it is "about" is somewhat pointless, because what it is about is the nature of reality, identity, storytelling and time. So, basically everything.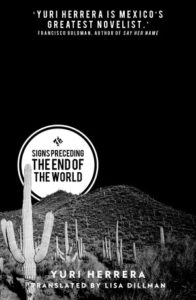 Yuri Herrera, Signs Preceding the End of the World, trans. Lisa Dillman
In Signs Preceding the End of the World, Herrera, whom Francisco Goldman has called "Mexico's greatest novelist" has written a lyric myth of a novel: the story of a young Mexican woman who crosses the US border, hoping to bring her brother back to their mother—and to deliver a package from someone who may not have their family's best interests at heart.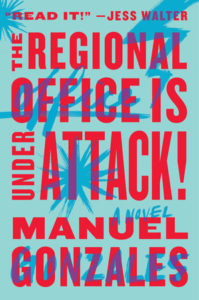 Manuel Gonzales, The Regional Office is Under Attack!
I loved Mexican-American author Manuel Gonzales's first novel, a weird, witty comic book-infused opera that uses genre like a trampoline, while also digging into questions of loneliness and the essential unknowability of other people. But, you know, on a trampoline, so it's fun!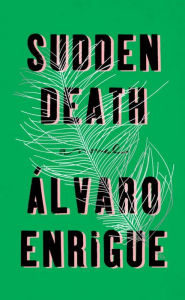 Álvaro Enrigue, Sudden Death, trans. Natasha Wimmer
For me, this book—by Valeria Luiselli's husband, FYI—was one of the best books of 2016, a bizarre and rewarding meta-fictional novel about a 16th-century tennis match between Spanish poet Francisco de Quevedo and Italian painter Caravaggio, playing with a ball stuffed with the hair of Anne Boleyn.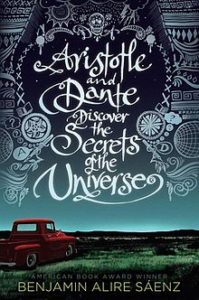 Benjamin Alire Sáenz, Aristotle and Dante Discover the Secrets of the Universe
In this exceptionally beautiful YA novel, two Mexican-American teenage boys fall in love. Saenz wrote purposefully towards illuminating the idiosyncrasies of his characters' blooming sexuality but also their Mexican-American identity: "We have a long history in this country, and we're not all workers with our hands. There are a lot of professional Mexican-Americans, and it's just not presented in literature," he told NPR, "and I wanted very much to do that."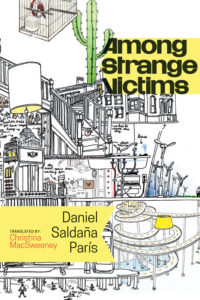 Daniel Saldaña París, Among Strange Victims, trans. Christina MacSweeney
París is a Montreal-based writer, but he was born in Mexico City, and his first novel to be translated in the US is the story of an apathetic Mexico City slacker who accidentally marries one of his co-workers and winds up communing with the equally slackerish boyfriend of his mother in the countryside.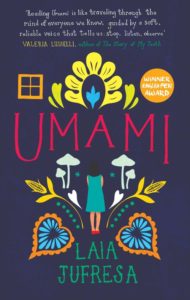 Laia Jufresa, Umami, trans. Sophie Hughes
A story about grief and loss told in several voices, all of them from the same slice of Mexico City, all swirling around the girl that drowned there years ago—and around her sister, who lives there now, planting seeds in the backyard.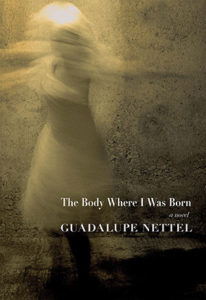 Guadalupe Nettel, The Body Where I Was Born, trans. J.T. Lichtenstein
Nettle was once cited as one of the best untranslated authors by Granta, but now she is untranslated no more. This novel is a tense and beautiful story of a girl trying to feel at home in her imperfect, "cockroach"-like body, forever feeling edged out of society by her obscured eyesight, forever finding her way.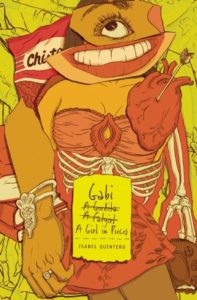 Isabel Quintero, Gabi, a Girl in Pieces
First-generation Mexican-American Quintero's first novel was the winner of the 2015 Morris Award—which, in case you don't know, is the award for debut YA novels. It tackles being a Mexican-American in contemporary California head-on—along with drugs, sex, pregnancy, poetry, being "fat," being a good daughter, and just about everything else that might come up in a senior year of high school.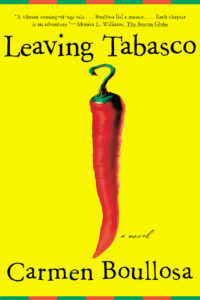 Carmen Boullosa, Leaving Tabasco, trans. Geoff Hargreaves
Agustini is a town you'd have to see to believe—and once removed from its magic (magic like witches and transfiguration and hails of amphibians), hard to remember exactly. Or such is the experience of Delmira, who tells the story of her childhood in Agustini from her current life in Germany, her journey a sort of reverse trip to Narnia, where the strange world she travels to happens to be the one the rest of us recognize.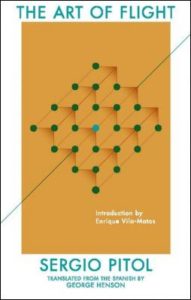 Sergio Pitol, The Art of Flight, trans. George Hensen
Pitol is another of Granta's best untranslated writers, a winner of the prestigious Cervantes Prize in Mexico, and a man whom Daniel Saldaña París described as a "total writer" (that is, a complete one). This book is not quite novel, nor memoir, nor essay, but a complex blend of these, and the first in his "Trilogy of Memory," a Borgesian, Sebaldian masterpiece that I hope comes to America in its entirety very soon.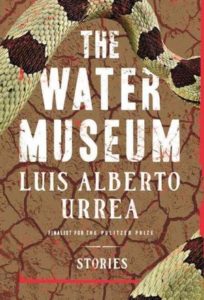 Luís Alberto Urrea, The Water Museum
A music-infused collection from the Tijuana-born bestselling Mexican-American writer that, in thirteen stories, investigates identities from both sides of the border.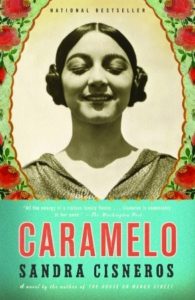 Sandra Cisneros, Caramelo
I'll assume you've already read The House on Mango Street and instead recommend Cisneros's 2002 novel Caramelo, the story of a family straddling the border between Chicago and Mexico City—much like Cisneros herself, who is a dual citizen of the US and Mexico.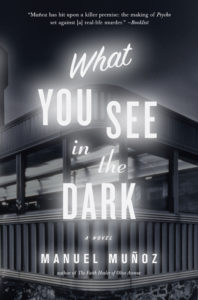 Manuel Muñoz, What You See in the Dark
Muñoz's first novel (after two short story collections) sets a 1950s small-town love affair (doomed, of course) against the story of the making of Alfred Hitchcock's Psycho. But the famous shower scene is the least of the violence that will creep into these lives.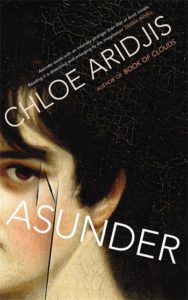 Chloe Aridjis, Asunder
The London-based Mexican-American writer's second novel is a cerebral meditation on the life of a guard in the National Gallery, her days infused with silence, boredom, time. She's primarily obsessed with the cracks in the paintings: "the allure of the crack, the lure of the crackle, the lair of the kraken. The crack of dawn, the crack of doom…"
---