14 Books You Should Read
in February
Recommended Reading from Lit Hub Staff and Contributors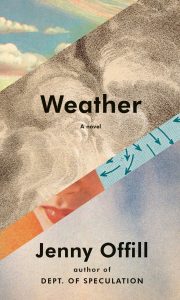 Jenny Offill, Weather
(Knopf)
The only book you need this February is Weather. It might be short, but it invites rereading, filled as it is with jokes, wry asides, brilliant observations, and, you know, pertinent information for surviving the years to come. Or, maybe! Who knows what's going to happen? All I know is that reading Jenny Offill always feels like having a conversation with a smarter, more vulnerable, more honest version of myself, which means I approach her books with awe and deep gratitude. There's nothing better than that to keep you warm in these dregs of winter.
–Emily Temple, Lit Hub senior editor
Amina Cain, Indelicacy
(Farrar, Straus and Giroux)
A sort of ghostly arthouse Cinderella, Amina Cain's Indelicacy features a cleaning woman who becomes a wealthy wife, opening her attention to anything she chooses. "I felt the earrings would make the rich people at the party kind to me," the protagonist says, "and that if I kept them my whole life, they would guard me against becoming poor again, against becoming a future hag." Cain's prose vibrates with fear and wonder. This is a novel I read three times slowly, basking in each phrase.
–Nate McNamara, Lit Hub contributor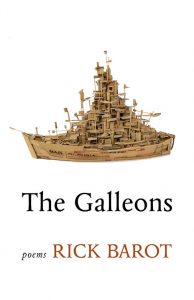 Rick Barot, The Galleons
(Milkweed Editions)
Rick Barot's The Galleons contextualizes the immigrant journey of his Filipino-American family in the larger history and aftermath of colonialism. These poems are engaged in the work of recovery, making visible what is often intentionally erased: the movement of domestic workers on a weekday morning in Brooklyn; a veteran of the war in Afghanistan, fondly sharing photos of his dog; the departure and destination points of dozens of galleons between 1564 and 1815, these ships evoking both the vast movements of history and the individual journeys of those borne along by their tides. "Her story is a part of something larger, it is a part / of history," Barot writes of his grandmother. "No, her story is an illumination // of history, a matchstick lit in the black seam of time." With nods toward Barot's poetic predecessors—from Frank O'Hara to John Donne—The Galleons represents an exciting extension and expansion of this virtuosic poet's work, marrying "reckless" ambition and crafted "composure," in which we repeatedly find the speaker standing and breathing before the world, "incredible and true."
–Melissa Ximena Golebiowski, Lit Hub national assigning editor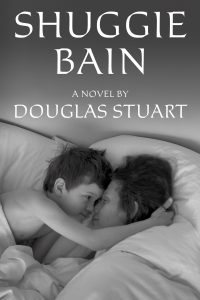 Douglas Stuart, Shuggie Bain 
(Grove Press)
Earlier this month, Douglas Stuart had his first-ever story published… in The New Yorker! It is a beautiful introduction to his writing, and I'm particularly excited for his debut novel, Shuggie Bain, which tells the story of a young man coming of age in 1980s Glasgow, struggling to find his identity under the shadow of his alcoholic mother. It is striking in its honesty. It's rare to find a portrait painted with such real, raw material. And it's even rarer to find one made with such empathetic strokes.
–Katie Yee, Book Marks assistant editor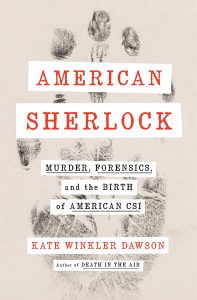 Kate Winkler Dawson, American Sherlock
(G.P. Putnam's Sons)
Dawson, the author of Death in the Air (the story of the Great London Smog of 1952 that killed 12,000 people, as well as a serial killer who strangled eight same women that winter) turns her talents to the story of Edward Oscar Heinrich, who was known as the "American Sherlock." In his lab in Berkeley, California, he pioneered forensic research that cracked approximately 2,000 cases. This book is a canny biography of the man who brought crime-solving into the modern era, as well as a wise, knowing criticism of the modern era itself, for its not seeking to improve Heinrich's techniques to ensure greater, safer results.
–Olivia Rutigliano, CrimeReads editorial fellow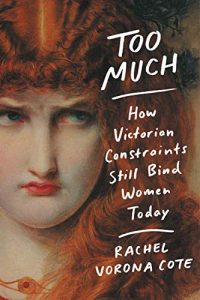 Rachel Vorona Cote, Too Much
(Grand Central Publishing)
Reading this book, like the rest of Rachel Vorona Cote's writing, surprised me constantly and in the best of ways. In Too Much, her history of female excess and the social norms that have tried to constrain it, she changes in an instant from hilarious commentary and razor-sharp insight to thoughtful historical analysis (including my favorite part, a long discussion on L.M. Montgomery's best heroine, Emily Starr). This book is a gift to those of us for whom the title rings all too familiar; finding self-recognition in history, especially as we wrestle with changing expectations around womanhood, is a powerful thing.
–Corinne Segal, Lit Hub senior editor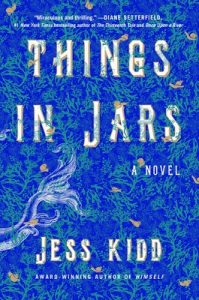 Jess Kidd, Things in Jars
(Atria Books)
Jess Kidd's truly weird supernatural thriller really delivers on the title – there are so, so many things in jars. Big things, little things, very creepy things, and more. There's historical fiction that's chock full of the realistic details of the time, and then there are historicals that capture the essence, the mindset, and the atmosphere of the time. This is one of the latter. Bridie Devine, a resurrectionist-turned-detective who knows how to read bodies and find missing people, is on the case to track down a stolen little girl with strange powers—if the circus impresarios and bottling surgeons don't find her first.
–Molly Odintz, CrimeReads associate editor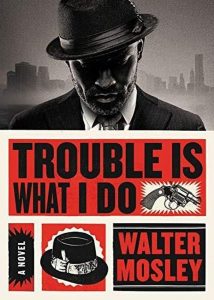 Walter Mosley, Trouble Is What I Do
(Mulholland Books)
Mosley is back this year with the sixth novel in his Leonid McGill series, and the story this time allows the legendary author to shine. An old bluesman shows up on his PI's doorstep with an enticing project: exposing the race-based secrets of a corrupt, ruthless, and very rich family. McGill takes the job and ends up in the line of fire, which gives Mosley a chance to wander through a few underworld's of the New York City crime category, always a treat for readers, and one that packs a moral punch. Mosley is, quite simply, an icon of detective fiction, and with each new novel in the McGill series he's making New York noir his own just as he did with Los Angeles.
–Dwyer Murphy, CrimeReads managing editor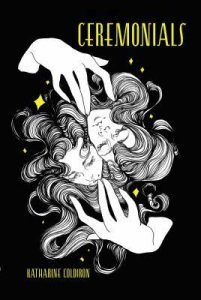 Katharine Coldiron, Ceremonials
(Kernpunkt Press)
I'm a big fan of fiction that draws its inspiration from music (and have done a couple of stories, and one short novel, in this vein myself). So I'm thrilled to see what Katharine Coldiron has done with her novella Ceremonials, which draws its inspiration from the Florence and the Machine album Ceremonials. Also, the Minotaur is involved somehow. Coldiron is a thoughtful and talented writer, and I'm eager to see how she brings such disparate elements together.
–Tobias Carroll, Lit Hub contributor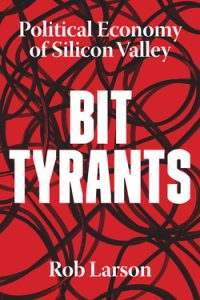 Rob Larson, Bit Tyrants
(Haymarket Books)
Our infernal era is more like the past than one may think. We're not just living in a new Gilded Age—gargantuan fortunes piling up in the hands of a few, while 100,000 are homeless some nights in New York and Los Angeles. The monopolies driving this inequality look a lot like the age of Rockefeller, Morgan, Carnegie and Vanderbilt—with their dominance of railroads and steel. Today, the five biggest corporations of the world—Google, Apple, Facebook, Microsoft and Amazon—all come from one sector. During the time you read this citation, one of them, Facebook, will have made more $100,000 profit. And still they're not going to fact-check political ads full of obvious Russian propaganda.
Meantime, have leftists fled these platforms in a stampede?
Part of the reason why this hasn't happened, argues economist Rob Larson in his latest book, Bit Tyrants, (Haymarket) involves "locked in" and "network" effects; in essence, once people get used to a software, they're not going to learn another, and when a network gets to a certain size, it's growth is reinforcing. There simply isn't another social network with anything like the size of Facebook or Twitter. And so despite the fact that they often feel like shining examples of humanity's worst qualities, many people don't leave them.
Bit Tyrant aims to explain how we got to this situation, and deploys economic thinking to peel away myth from reality in explaining how tech has infiltrated all of our lives. While the news lauds their genius CEOs, Larson reminds, it's forgotten that most of the technology which made the rise of the big five possible was developed by the US government 50 years ago during DARPA's heyday. In other words, it's not entirely capitalism which drove this innovation—but plain old large state government intervention.
Are these monopolies good, Larson asks; how are they maintained; how do the companies interact with the Trump administration; and what would a break up actually look like? Here are a few of the key questions Bit Tyrants asks. Although the writing occasionally walks an unsteady line between starchy and furious, and there are enough summaries of what you just read to know this book is really meant more for the classroom, Bit Tyrants is an important primer to an age spinning out of control.
–John Freeman, Lit Hub executive editor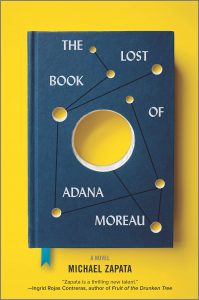 Michael Zapata, The Lost Book of Adana Moreau
(Hanover Square Press)
Michael Zapata's debut novel The Lost Book of Adana Moreau isn't science fiction, but it reads like a love letter to the genre. It tells the tale of an early-20th-century Dominican immigrant named Adana Moreau who wrote just one, beloved sci-fi novel, Lost City—or so everyone thought. Flash forward to the early 21st century, and Saul, the grandson of one of her biggest fans, finds an unpublished manuscript of the sequel. Saul travels to New Orleans to meet Moreau's son, when Hurricane Katrina makes landfall. This wonder of a novel speaks to the power of storytelling across generations on a planet increasingly imperiled by climate change.
–Amy Brady, Lit Hub contributor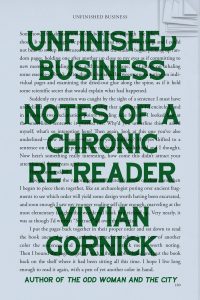 Vivian Gornick, Unfinished Business
(Farrar, Straus and Giroux)
A confession: I would read anything Vivian Gornick writes, and recommend that others do the same. I have sold many copies of her classic on writing nonfiction, The Situation and the Story, and it's not just because my review is on the back of the book. Reading Gornick is a master class in style and substance; why she is not lauded like Joan Didion puzzles me, though her lefty politics may have something to do with it. In her new book, Unfinished Business, Gornick turns her gimlet eye to some of her favorite books and re-reads them as a means to compare her present with her past. There are guest appearances by DH Lawrence, Colette, Elizabeth Bowen, and Natalia Ginzburg, among others, but the real draw is Gornick herself.
–Lisa Levy, Lit Hub contributing editor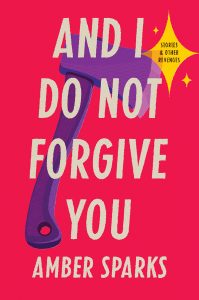 Amber Sparks, And I Do Not Forgive You
(Liveright)
In college, a wonderful professor introduced me to Angela Carter's The Bloody Chamber and Luisa Valenzuela's Symmetries, collections of short fiction that both draw and comment upon culturally ubiquitous fairy tales like "Little Red Riding Hood" and "Bluebeard." I've since become a ravenous reader of such stories—the sort that whittle away at conventional narratives and tropes, rendering them at once known and dazzlingly strange. So it's no surprise that I'm excited for Amber Sparks's new collection to make its way into the world, which, as author Ling Ma says, showcases Sparks' "startling kaleidoscopic vision" as she "recast[s] familiar heroines in their own stories." I would like to sit next to Sparks at a nighttime campfire as she spins her irreverent and incandescent tales, but if I can't do that, devouring And I Do Not Forgive You will more than suffice.
–Rachel Vorona Cote, Lit Hub contributor
Alexis Coe, You Never Forget Your First
(Viking)
It has never been more urgent for Americans to rigorously reconsider the origin narratives long embraced as a unifying national history. It follows, too, that we must interrogate the motivations behind elevating people—so often white men—as heroes. Thank goodness for historian Alexis Coe, who has undertaken the herculean task of writing a new biography of George Washington with deft care and "a healthy dose of irreverence" (I believe we've been promised dysentery content). I'm delighted to read about a Washington rendered by Coe, to gain, through her nuance and insight, understanding of this man who has attained a mythic legacy of masculinity.
–Rachel Vorona Cote, Lit Hub contributor
---