13 Books You Should Read This June
This is Not a Summer Reading List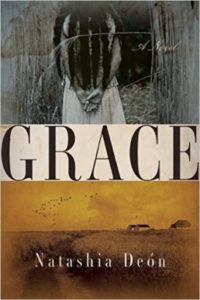 Grace, Natashia Deon (Counterpoint)
Grace, by Natashia Deon, begins in the 1840s South, when 15-year-old Naomi runs away from the plantation where she was born and ends up in a Georgia brothel. Murdered shortly after giving birth to Josey, whose blonde hair and white skin set her apart, she is the ghost narrator whose protective aura changes Josey's life. Deon's novel is timely; she captures the eerily familiar violence of the slavery era, and the ways in which the promises of the Emancipation Proclamation turn hollow.
–Jane Ciabattari (Critic and Lit Hub columnist)
The Girls, Emma Cline (Random House)
The Girls will take its place as one of the handful of books I believe everyone must read this year, right beside Garth Greenwell's What Belongs to You and LaRose by Louise Erdrich. Cline's debut combines the electric tension of female adolescence found in Robin Wasserman's Girls on Fire with the prose inventiveness of Kate Tempest's The Bricks that Built the Houses with the structural brilliance of Yann Martel's The High Mountains of Portugal. All that said and I'm still failing to show you why this meta-Manson novel mesmerizes so completely. Buy it, read it, share it, discuss it. You won't forget it.
–Bethanne Patrick (Lit Hub columnist)
Before, Carmen Boullosa (Deep Vellum, trans. Peter Bush)
Carmen Boullosa's Before, is a ghost story told by the ghost herself. It's Boullosa's first major novel—her first real novel—originally written in the 1980s when she was a well-known poet in Mexico City and was worried that she would be lost as a poet if she started in on prose. Thank goodness she published it—basically because she needed the money to pay off the landlord, she's said—because it's the first of the many strange masterpieces she's written in the three decades since. But while her later work tends towards baroque and postmodern explorations of strange new linguistic worlds—future utopias and lost historical archives—this first novel is raw and unadorned, like a vein opened up on the page.
–Aaron Bady (Lit Hub contributor)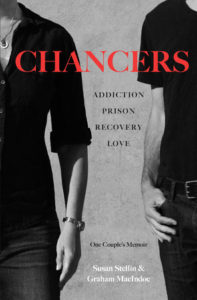 Chancers, Susan Stellin and Graham MacIndoe (Ballantine Books)
I read two excellent June debuts—Susie Steiner's Missing, Presumed and Flynn Berry's Under the Harrow—but the book that has stuck with me is a memoir called Chancers. In Chancers a couple, writer Susan Stellin and photographer Graham MacIndoe, tell the story of their relationship which is tangled with MacIndoe's multiple addictions (most powerfully to crack) and eventually his imprisonment both at Rikers, and, because he ran afoul of immigration authorities (he's a Scottish national living in the US), at a detention center in Pennsylvania. They fall in love. They fight. They break up. They break down. And, slowly, they help each other rebuild again.
–Lisa Levy (Lit Hub columnist)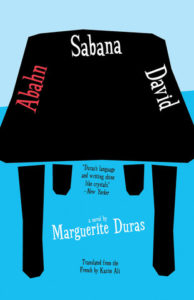 Abahn Sabana David, Marguerite Duras (Open Letter, trans. Kazim Ali)
Abahn Sabana David appears in English for the first time this month, though it was written by one of the French masters of the nouveau roman, Marguerite Duras, almost half a century ago, in 1970. The novel tells the story of David, Sabana, and two men named Abahn, who meet at a country house for complicated (or maybe not so complicated?) reasons. At the country house, through the night, these characters discuss a variety of topics—everything from capitalism to gas chambers to dogs. The presence of a gun only adds tension to the proceedings. I remember reading in David Markson's The Last Novel about "Chekhov's admonition that if a pistol is displayed in a first act, it had damned well better be fired by the last." Abahn Sabana David does not disappoint on that score or, really, on any other. Duras's beautifully terse, elliptical language further muddles what is already a disquieting set-up. If you like Beckett, if you like Blanchot, if you're looking for a thriller of the existential variety, if you prefer your political allegories to be somewhat apocalyptic, Abahn Sabana David may just be the book you didn't know you were already looking for this month.
–Tyler Malone (Lit Hub Contributing Editor,
The Scofield Founder & Editor-in-Chief)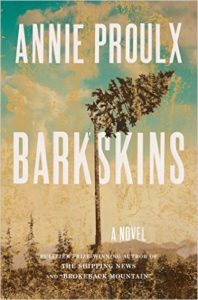 Barkskins, Annie Proulx (Scribner)
On first glance, a book about the wilderness would not seem like something I would want to read, but this (very heavy) masterpiece is utterly engrossing, ambitious in it's scope, and as perfect as Proulx's shorter novels and short stories.
–Emily Firetog (Lit Hub Managing Editor)
Panty, Sangeeta Bandyopadhyay (Tilted Axis Press, trans. Arunava Sinha)
In a deserted apartment, a woman awaits an unspecified surgery. From this vaguely disquieting opening gambit, Bandyopadhyay conjures something illusive, erotic, and gorgeously warped: a fractured revelation of self, of city. But for all of its deft surrealistic flourishes, this fever dream of Kolkata is never less than deadly serious about engaging with contemporary India's fragmented soul. An auspicious beginning for Tilted Axis.
–Dustin Illingworth (Lit Hub staff writer)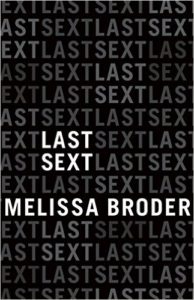 Last Sext, Melissa Broder (Tin House)
There's a lot of horrible shit going on in the world, but at least we have a second book by Melissa Broder coming out in 2016. If you got to know her through So Sad Today, her poetry hits you with the same force as her essays and tweets, but it rattles around your brain a little longer. Start here, then go and visit her other collections after you've finished.
–Jason Diamond (Lit Hub contributor,
Founder and Editor at Vol. 1 Brooklyn)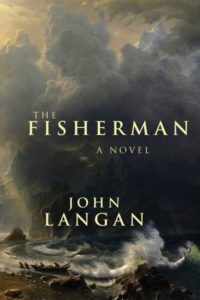 The Fisherman, John Langan (Word Horde)
John Langan's The Fisherman contains multitudes: a richly detailed fictional portrait of the Hudson River Valley, a howl at the changing fortunes of the American middle class late in the 20th century, and a subtle homage to Moby Dick. It's also one of the creepiest horror novels I've read in a long time, a slow-building narrative that summons up visions both insidious and mammoth, and which provides a prime example of how to do cosmic horror well without treading into Lovecraft territory. Deeply moving and deeply terrifying in equal measure.
–Tobias Carroll (Lit Hub contributor,
Managing Editor at Vol. 1 Brooklyn)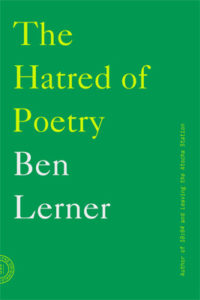 The Hatred of Poetry, Ben Lerner (FSG Originals)
I was fresh out of a college writing community steeped in a statistically improbable amount of conceptual poetry when I read Tao Lin's second interview with Ben Lerner for The Believer, the one in which Lerner decries "a kind of crass 'conceptualism' that repeats vanguard gestures of the past minus the politics and historical context. That kind of art despairs both of the poem—the big claim for such writing is that you don't even have to read the words—and it despairs even of the critical force of that despairing, since it's only point seems to be that everything is exhausted." Exhausted myself, the point resonated, and it brought me to the pair's first conversation, which is also rife with surprising and incisive fragments of poetic theory. I look forward to seeing these ideas get their full breadth in Lerner's book-length essay on the subject.
–Jess Bergman (Lit Hub Assistant Editor)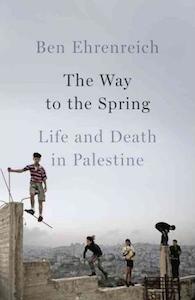 The Way to the Spring: Life and Death in Palestine, Ben Ehrenreich (Penguin Press)
Over the course of three years National Magazine Award-winner Ehrenreich traveled to and lived in the West Bank, documenting the daily struggles of Palestinians as they navigated Israeli checkpoints, hostile settlers, the loss of traditional water rights, and much, much more. Going beyond the predictable, politicized binaries of the news cycle, these powerful stories of individual lives lived offer a glimpse of the greater humanity in all of us.
–Jonny Diamond (Editor, Lit Hub)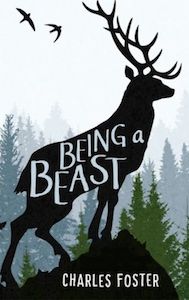 Being a Beast, Charles Foster (Metropolitan Books)
Being a Beast is a risky book. It chronicles Charles Foster's attempt to inhabit the lives of a half dozen animals, including a badger (dig a hole in the woods, sleep in it); a red deer (get a head start across a moor, listen to the dogs chasing); a swift (climb to the top of the highest tree you can find, feel the wind blow you about), and more; it is a brash, opinionated, and slightly mad (and madcap) adventure. Fortunately, Foster is the ideal guide to pull off such a stunt and Being a Beast is the book I am most excited to handsell this summer.
–Stephen Sparks (Bookseller at Green Apple, Lit Hub contributor)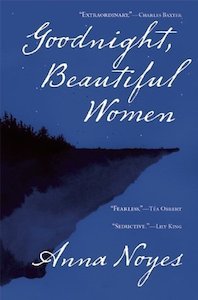 Goodnight, Beautiful Women, Anna Noyes (Grove Press)
The haunting, beautifully restrained stories that make up Anna Noyes's superb debut collection, Goodnight, Beautiful Women, should ideally be read just after twilight, on a porch swing outside an empty house on the coast of Maine while shadows creep their way across the grass in your peripheral vision. A palpable air of menace wafts through the mundane in each of these graceful, sensuous tales of sexual awakening, childhood trauma and quiet heartbreak.
–Dan P. Sheehan (Lit Hub contributor)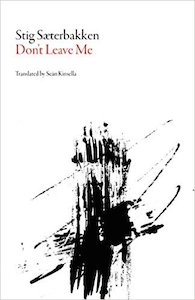 Don't Leave Me and Invisible Hands, Stig Saeterbakken (Dalkey Archive)
Stig Saeterbakken's novels Through the Night and Siamese are among the most genuinely devastating literature I've read in the past few years or probably ever. What makes him such a special writer is not that he merely shows us incredibly grotesque aspects of the well-to-do, bourgeois world but that his powers of empathy and sincerity are incredible. To read Saeterbakken to is confront a hard but necessary affliction. So I am so glad to see that Dalkey Archive has published two more Sarterbakken novels, Don't Leave Me (which is told backwards) and Invisible Hands, the first new translations of Saeterbakken in three years.
–Scott Espositio (Lit Hub contributor)
---