13 Books You Should
Read in April
Recommended Reading from Lit Hub Staff and Contributors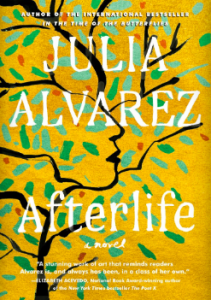 Julia Alvarez, Afterlife
(Algonquin Books)
For years, the US has been battered by messages of anti-togetherness. Parts of our culture are indeed saturated with the notion that the stakes are too high, the prizes of survival and happiness too rich, to be fully shared. Some people are just going to have to be let go. Afterlife, Julia Alvarez's first novel in over a decade, brilliantly works against this notion. It asks, what if we allowed ourselves to be blindsided by care? What if we allowed people in to our spaces of safety, rather than kicked them out? The book's heroine must ask herself, what's the difference between family and a stranger whose background is not unlike hers, but has only take a turn for the worst? What an important book this is—a grounding enchantment in a time of a crisis. 
–John Freeman, Lit Hub executive editor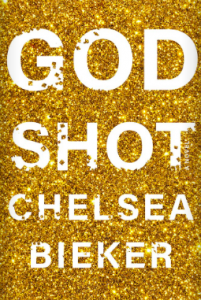 Chelsea Bieker, Godshot
(Catapult)
Godshot takes place in Peaches, California, a drought-ridden valley town that relies on its harvests of raisins for its livelihood; if there is no rain for the soil, then there is no livelihood. At the outset of the novel, our 14-year-old protagonist, Lacey, lives with her mother; they, along with most of the town, follow the orders of a man named Pastor Vern. Vern claims to have cured a drought seven years ago, and promises to do it again, but just needs the "sacrifices" and "spiritual assignments" by the people in his congregation. These vague phrases end up meaning something far worse than Lacey could have imagined, for both the town, as well as for the bodies of the women he controls. He is a typical cultish leader, who enforces his rule by holding the fear of Hell above their heads, an idea with which they're familiar already.
I think everyone who is from California has to reckon, early on, with the idea of Hell: of burning. Of drought. Constant thirst and need. We know what it's like to see our land turn against us, become uninhabitable, and we know what it is like to love it just the same, in the way that Lacey does. To love it fiercely, to love it in a way that can make you do things you didn't know you were capable of. Godshot distills the darkness, light, and wild courage that are so entwined and necessary in the process of becoming yourself. This coming of age story masterfully balances the particular obstacles that Lacey must face: an absent mother, a manipulative and domineering religious leader, the blind devotion of her peers, and lastly, her own gleaming will and desperation to do right by the land that she loves.
–Julia Hass, Lit Hub editorial fellow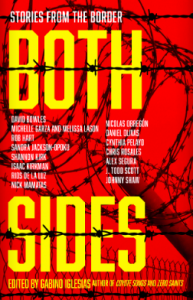 Ed. by Gabino Iglesias, Both Sides
(Agora Books)
When he's writing fiction, Gabino Iglesias pushes at the boundaries of noir and horror, taking both to a fascinating and necessary place. When he's writing literary criticism, Iglesias blends a rigorous approach with insightful glimpses into the books he's discussing. And now, he's making a foray into editing. With Both Sides: Stories From the Border, he and an impressive coterie of writers explore stories of borders and the people whose lives surround them. 
–Tobias Carroll, Lit Hub contributor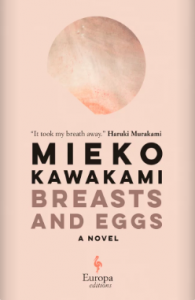 Mieko Kawakami, trans. by David Boyd and Sam Bett, Breasts and Eggs
(Europa Editions)
Here is a non-exhaustive list of reasons I'm excited about Breasts and Eggs: The chance to mind-travel to Tokyo. The full-length English-language debut of a Japanese literary star and former pop star. A story about three working-class women where patriarchal beauty pressures are the structural background for a family drama. A twelve-year old girl who decides to communicate solely through writing. A unique, direct voice—almost every page contains sentences that stop me in my tracks. I just opened one at random: "Could I really have a baby if I couldn't handle sex?" And, finally, the fact that former governor of Tokyo and author Shintaro Ishihara said of it that it was "unpleasant and intolerable."
–Marta Bausells, Lit Hub European editor at large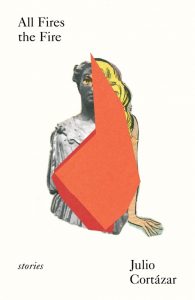 Julio Cortázar, All Fires the Fire
(New Directions)
I'm blown away every time I pick up Julio Cortázar how he packs his language with such texture and verve. "Things couldn't be worse," he writes in one opening of All Fires the Fire, "but at least we were no longer in the damn yacht, rolling in vomit and high seas and wet crackers and machine guns and drivel, filthy dirty…" This New Directions reissue is a gorgeous opportunity to become acquainted with or revisit a master narrative stylist who is also an enormous amount of fun. 
–Nate McNamara, Lit Hub contributor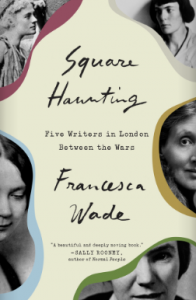 Francesca Wade, Square Haunting
(Tim Duggan Books)
The faces on the cover of this book are unidentified. They appear on the periphery as if they are haunting the book. As if they are possibly marginal. As if we aren't meant to know who they are—unless we "know" who they are. I found this unsettling. And then I began to read, first about place, Mecklenburgh Square, London, then about the amazing women who found a locus there from which to explore and expand all aspects of their being. H.D., Virginia Woolf, Dorothy Sayers, Jane Ellen Harrison, and Eileen Power created wildly, brilliantly; persevered through wars, misogyny, sexism, depression, poverty, exclusion, yet they managed to redefine what living as an intellectual woman, as scholar, as writer could mean, what it could look like when the margins expanded during their moments in that place.
–Lucy Kogler, Lit Hub columnist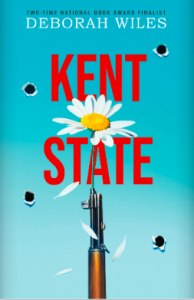 Deborah Wiles, Kent State
(Scholastic Press)
This book is alive and timely. It uses the divisive issues of now to help us understand the past. Kent State reads like a play and should be performed by seniors in high school to an audience of incoming freshmen everywhere. The murder of four Kent State students, and injury of nine others, is presented by a cast of characters all participants/witnesses/bystanders/interpreters of that moment of antagonism: the Vietnam War. Wiles does an incredibly nuanced and artful job of representing different points of view. The narrative is forceful and direct: free speech is sacrosanct and only through dialogue will we ever be able to find common ground and resolution.
–Lucy Kogler, Lit Hub columnist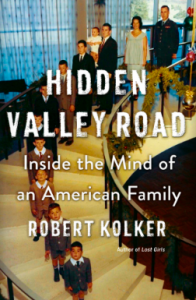 Robert Kolker, Hidden Valley Road
(Doubleday)
Robert Kolker's Lost Girls (2013) was a knockout of a true crime book, a brilliant meditation and amazingly deep investigation of several young women who were using Craigslist to advertise their services. The bodies, found in a marsh and a nearby beach on Long Island, should have inspired a major investigation, but Kolker conveys the lack of interest most people—including law enforcement—have toward dead prostitutes, and how that indifference affected the families of the dead girls. 
For his next book, Hidden Valley Road, Kolker has left crime behind and presents a fascinating study of the Galvin family which had twelve children born between 1945 and 1965. By the mid-1970s, six of ten of the Galvin boys were diagnosed as schizophrenic. Kolker again does a heroic job reconstructing the dynamics and disappointments of belonging to a family. He's one of those writers I would follow anywhere, and I strongly suggest you do the same. 
–Lisa Levy, Contributing Editor, Lit Hub and Crime Reads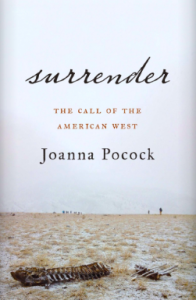 Joanna Pocock, Surrender: The Call of the American West
(Anansi Press)
Menopause. Montana. Memoir. Lasso those three things and you'll get the author's carefully observed book about mortality, landscape, America and how connected we are to place and belonging (Pocock is from and currently lives in England). Along the way, we witness environmental concerns and how the closer we are to catastrophe, the more we pay attention to them. In this notion swims a dark precept: that humans don't care about things unless they are directly affected. Pocock, however, cares and cares deeply about what wildfires do to fish; how activist outsiders prosper; how the once romantic American frontier is increasingly being disrupted by disasters large and small. It's refreshing to read an environmentally-tilting book with no polemic—just insightfully witnessed moments that Pocock elevates to broader scales.
–Kerri Arsenault, Lit Hub contributing editor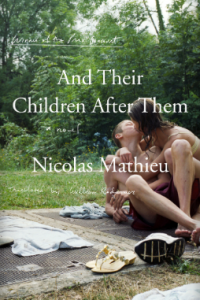 Nicolas Mathieu, trans. by William Rodarmor, And Their Children After Them
(Other Press)
"Anthony had just turned fourteen. For a snack, he could devour an entire baguette with Vache qui Rit cheese. At night, wearing headphones, he sometimes wrote songs. His parents were jerks." begins this sad, sweet homage to the forgotten corners of the world, even though the book focuses on just one: an industrial valley in France. Pocked with physical landmarks (blast furnace ruins) of more prosperous years when their fathers worked, the emotional, cultural and social landscapes fare no better. It's a story of what happens when deindustrialization and disease sets in among young people who seek a way up and out of those legacies. Winner of the Prix Goncourt, Mathieu's book could be set anywhere: Michigan, Maine, Texas, Germany, or the Swedish bruk. If you seek a hopeful, glistening ending, read no further. But if you seek the truth about the working-class, this is a book for you.
–Kerri Arsenault, Lit Hub contributing editor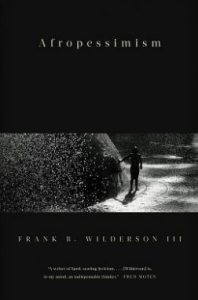 Frank Wilderson III, Afropessimism
(Liveright)
Writer, filmmaker, and scholar Frank Wilderson III has, in the realm of critical race theory, been known to stir the pot with his notion of "Afropessimism." In his forthcoming book of the same name, a trenchant , funny, and unsparing work of memoir and philosophy, Wilderson makes his most comprehensive case to date about the continued relevance of the Afropessimist worldview, which positions anti-Blackness as the engine and raison d'être of a sociopathic society that delights in violence against its dispossessed. This was already shaping up to be one of the most controversial and insightful releases of the year. Now, with the current public health crisis and looming general election, Afropessimism feels very much like a bellwether of things to come. 
–Aaron Robertson, Lit Hub assistant editor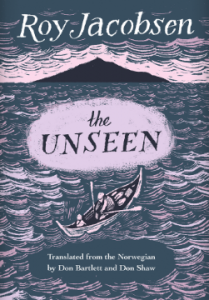 Roy Jacobsen, trans. by Don Shaw and Don Bartlett, The Unseen
(Biblioasis)
The Unseen is a story of elemental force with the bearing of myth. It tells of love and loss and the struggle for existence on a rough-hewn island where simple joys flash in brief moments between endless travail. It is a masterpiece and may be just the book needed for these days of social distance and uncertainty.
–Stephen Sparks, Lit Hub contributor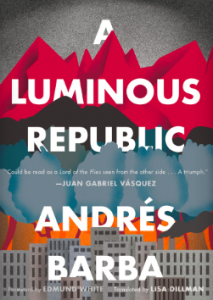 Andrés Barba, trans. by Lisa Dillman, A Luminous Republic
(Mariner Books)
When I was first starting this job, one of the first things my colleague Emily Temple said to me was that I had to read Andrés Barba's Such Small Hands, an eerie gem of a novel about a little girl whose parents die in a tragic car crash and the sinister games she plays with the other girls at the orphanage in an attempt to make sense of things and find her place there. (Emily, you really got it right.) It's one of the best things I've ever read. Lisa Dillman works wonders with her translation; the language is particularly haunting and memorable. So, I'm particularly excited for Andrés Barba's new novel, A Luminous Republic. This one is about a group of feral children that arrive in a city in Argentina and the havoc they wreak, disrupting daily life and coaxing the other children to join them. If you love stories about creepy children, you'll want to add this to the top of your TBR pile, too.
–Katie Yee, Book Marks assistant editor
---