10 German Books by Women We'd Love to See in English
What's a Quarter of Three Percent? The First in a Series on Untranslated Writing By Women
Only a tiny fraction of fiction published in English is translated, and only about a quarter of that translated fiction was originally written by women. For some reason, fiction in translation by women is an absolute rarity—black diamonds, palomino unicorns. And yet there are so many amazing women-authored books out there in the world, books we're missing out on. In honor of Translation Month (May!) we'll be starting a series from around the world highlighting works by women we'd love to see reaching an English audience.
To kick off our world tour, translator Katy Derbyshire presents ten recent outstanding German books written by women, none of which you can actually read in English (yet). Undiscovered pearls, just waiting for Anglophone publishers to take the plunge.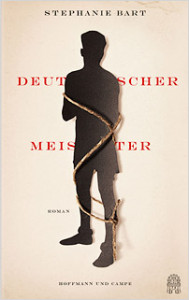 Deutscher Meister (German Champion), Stefanie Bart (Hoffmann und Campe, 2014)
A novel about a real-life historical figure, the Sinto boxer Johann Rukelie Trollmann. We follow his rise to what could have been fame—had he not lived in Nazi Germany. Stefanie Bart gives us loving detail, black humor, a great cast of characters, and all the horrors of corrupt and incompetent boxing bureaucrats granted sudden power. For his final fight, Trollmann entered the ring with peroxide-blond hair, a gesture of defiance to the S.A. He was eventually murdered in a concentration camp, but the novel focuses closely on three months in 1933.
Why translate it? It's incredibly hard to write well about boxing, and Deutscher Meister includes one of the most impressive literary descriptions I've ever read, stretching a single fight night over a hundred pages. Arthur Miller, eat your heart out.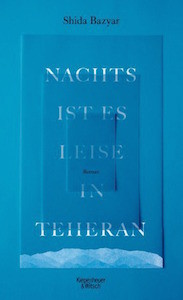 Nachts ist es leise in Teheran (At Night All Is Quiet in Tehran), Shida Bazyar (Kiepenheuer & Witsch, 2016)
Four very distinct narrators from a single family, starting with a passionate communist in 1979 Iran, moving on to a confused mother just arrived in Germany in 1989, a young girl on her first visit "home" to Tehran in 1999, and her brother watching the Green Revolution from a safe distance, only to have his own life changed. Bazyar is funny, angry, sad, political, intelligent, and considers how (failed) revolution and migration affect generations differently. Great stuff.
Why translate it? The wry humor hits as hard as the more serious passages. In one episode, the mother Nahid gives us a perturbed description of her first encounter with the Not Without My Daughter narrative, filtered through limited understanding of the German language and culture shock at the new country's odd customs.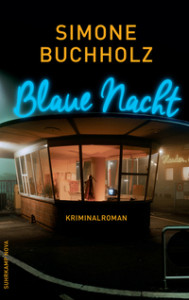 Blaue Nacht (Blue Night), Simone Buchholz (Suhrkamp, 2016)
Chastity Riley is a down-at-heel district attorney in Hamburg with a G.I. dad who committed suicide, a German mom who ran away with an officer, and a great line in rude banter. She's surrounded by a crew of equally emotionally damaged friends and detectives. When a mystery man is beaten to the brink of death, it's Riley's job to find out who he is and who dealt the blows. Only he's so reluctant to reveal his identity that there must be some link to Hamburg's seedy side, and to a good friend's past.
Why translate it? Buchholz gives us a declaration of love for all the grime of a city of contrasts. Dripping with local color, soaked in beer and infused with cigarette smoke, this is not your typical police procedural. What happens in Hamburg really shouldn't stay in Hamburg.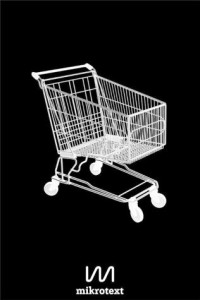 Saisonarbeit (Season's Greetings from Fulfillment), Heike Geißler (Spector Books, 2014)
Not fiction and not non-fiction, Geißler's riotous anti-Amazon, anti-paid-labor rant picks you up and forces you to take the writer's place on the production line, so to speak. Broke and needing to clear your overdraft, you go for an interview at the Amazon warehouse in Leipzig and end up with a seasonal job that well and truly sucks. While Heike Geißler takes the day off and goes to a museum, you find yourself starting to identify with your workplace and even getting a crush on a fellow wage slave. Thank God they don't renew your contract.
Why translate it? Are you kidding? When did you last read political writing as playful and at the same time serious as this?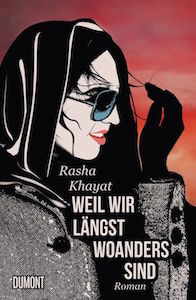 Weil wir längst woanders sind (Because We're Elsewhere Now), Rasha Khayat (Dumont, 2016)
A brother and sister grow up between Germany and Saudi Arabia, skating on frozen lakes and picnicking on the edge of the desert. There's more than one way to cope with life as a "third culture kid" and Basil and Layla take very different approaches. The novel looks at why a young woman might voluntarily return to Saudi Arabia to marry a man she barely knows, seen from her slacker brother's incredulous perspective. Beautifully rendered, this is a quiet and affectionate story that consciously refuses to provide any definitive answers.
Why translate it? Cross-cultural challenges, garden gnomes, first snow, family breakdown, a Saudi-style stag night and a big fat Arab wedding.
Für eine Nacht oder fürs ganze Leben (For One Night or For Life), Ursula März (Hanser, 2015)
Subtitled "five dates," the book is a cross between short stories, personal essays, and reportage. Ursula März is a respected literary critic and writes with the precision that entails, all about people who find love through the Internet, across generations and social classes. Or something like love, at least. All of which is sprinkled with literary references and occasional pepperings of personal detail, like how the narrator's childhood crush on a French actor led to decades of dark-haired boyfriends.
Why translate it? The book is intelligently written and draws you in, almost a cross between Eva Illouz and Lisa Appignanesi's writing on love in fictional form.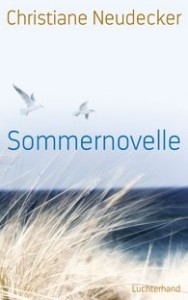 Sommernovelle (Summer Novella), Christiane Neudecker (Luchterhand, 2015)
Two teenage girls volunteer at a bird sanctuary during their vacation in the late 1980s, discovering more about the odious side of adulthood than they'd reckoned with. Neudecker brilliantly captures the intensity of juvenile principles, rejoicing in her young characters' fervor over abandoned litter and unnecessary car journeys. Yet she never patronizes and doesn't let them become tainted by the lackluster adults around them. Set on a North Sea island, the novella features some gorgeous nature writing and has all the blustery beauty of its setting.
Why translate it? Summer in a bottle yet highly literary, this compact gem stays with you long after you're done.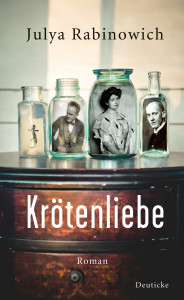 Krötenliebe (Toad Love), Julya Rabinowich (Deuticke, 2016)
The tale of the real-life love triangle between Alma Mahler-Werfel, painter Oskar Kokoschka and the Vienna biologist Paul Kammerer, who experimented with amphibians. Originally captivated by the idea of Kokoschka's life-size doll modeled on his former lover and muse, Rabinowich fills this short novel with physical detail, taking us up to and sometimes over the brink of disgust. Witty and unforgiving but not without empathy for her troubled characters, she gives us a toad's eye view of pre-war Viennese society.
Why translate it? Possibly the world's first realistic sex doll, modeled on a fascinating and famously difficult woman remembered mainly for her marriages to great men. What's not to love?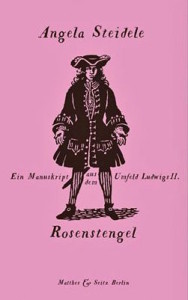 Rosenstengel (Rose Stem), Angela Steidele (Matthes & Seitz, 2015)
This epistolary novel has a pink and gold cover and again features historical figures, interweaving a homosexual royal and a wandering transgender preacher, King Ludwig II of Bavaria and Anastasius Rosenstengel. Complex in form and language, it imagines letters written by and about them, love and political intrigues, castles and hovels, their exciting lives and violent deaths. Steidele is a historian and knows her stuff, yet she brings her material bang up to date.
Why translate it? Because you need to read a novel about a man addicted to interior decorating, the beginnings of the term "homosexuality," and an illiterate orphan who reinvented themself as a religious authority and married the same woman several times over. Steidele might just be a German—although by no means humorless—equivalent to Jeanette Winterson.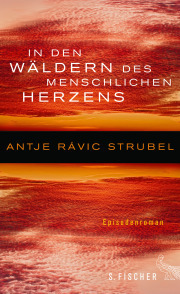 In den Wäldern des menschlichen Herzens (In the Forests of the Human Heart), Antje Rávic Strubel (Fischer, 2016)
It's hard to get an episodic novel right, but this one doest! Strubel puts her cast of characters into unusual situations, holidays and work trips in Scandinavia, Germany, and the U.S. Seemingly effortlessly, the protagonists cross lines between stories, relationships, sexualities, and genders as the novel progresses. Strubel is another writer with a prestigious talent for nature writing and she uses it here to explore the question of what we consider natural. What she's also great at, it turns out, is writing highly charged lesbian erotica, a first in German literary fiction.
Why translate it? Refusing all labels, this novel achieves all sorts of literary feats but reads smoothly and addictively. I think it's one of a kind in any language and I wish you could all marvel at it too.
Bonus track: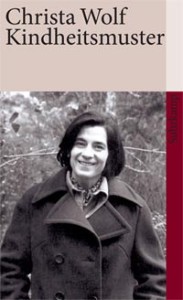 Kindheitsmuster (Pattern of Childhood), Christa Wolf (FSG, 1976)
We've gotten better at translation since the 1970s and now would be a great time to rework this classic of East German fiction. Christa Wolf narrates her childhood memories, so ashamed at having been drawn into the Nazi system that she distances herself by using the second person. In parallel, she travels as an adult to the sites of those memories, now Poland, and relates her difficulties with the writing process.
Why retranslate it? An intelligent reflection on a Nazi childhood and a writer's struggles to render it, this groundbreaking novel deserves a more nuanced translation and a new readership, now that East Germany too is a thing of the past.
---