7 Novels That Capture the Pain and Chaos of Alcoholism
Laura June on Representations of Addiction in Fiction
Often, when we think of books about addiction and specifically alcoholism (in my case), we think of important, tell-all works of nonfiction. Memoirs like Sarah Hepola's Blackout, Augusten Burroughs' Dry, and Drunk Mom by Jowita Bydlowska are recent, searing examples of first person accounts of being drunk and then, eventually, being sober. There are also the self-help books, the AA manuals, the well-meaning but often dry (no pun, and so on) tomes to help one acquire clarity and consistency in a life where addiction often creates chaos and disorder.
But, growing up with an alcoholic mother, my most common mode of escape as a child was in fiction. Before I was old enough to simply walk out of the house and literally escape, I hid inside my room and read entire afternoons away, happily lost.
Today, some of my favorite works of fiction are those which manage to portray the complex multitudes of ways in which alcoholism affects people—not just the addicts themselves, but their friends, family, and co-workers. It is easy to use addiction as a crutch, a way to build plot or signal "here's a bad dude," but it is much harder to accurately and humanely depict the life-warping pain of struggling with alcoholism. The books which do it best, in my opinion, are often not consciously "about" addiction at all, but show its effects lingering in the corners of every page. I am, probably, by way of my history, more attuned to picking up on it than others.
Article continues after advertisement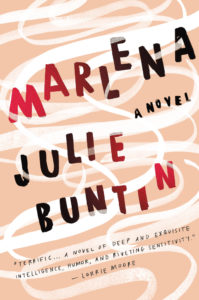 Julie Buntin, Marlena
A stunning debut novel about a short but intense friendship between two girls that ends in tragedy, Marlena pinpoints both what it feels like to be the addict and what it's like to be the friend of one. Though the titular character is the fascinating, sexy, troubled star of the book, it is the narrator, Cat's relationship with alcohol, beginning in her teenage years and roughly coinciding with her meeting Marlena, that frames the entire narrative. Though the flashbacks to high school and Cat's short but intense relationship with Marlena form the bulk of the book, the framing of present-day Cat, who now struggles with alcohol alone and often in secret, guides us through the ways in which our adult selves are so often informed by things that happened long ago.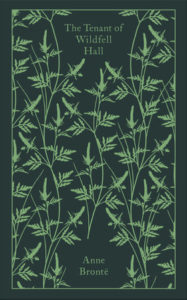 Anne Brontë, The Tenant of Wildfell Hall
Probably the least-known work of the Brontë sisters, by the least-known sister, Anne's second and last novel was published to great success in 1848. Its subject-matter at the time was so shocking that one reviewer declared it "utterly unfit to be put into the hands of girls." The novel is vast but primarily tells the story of Helen, whose husband is abusive and dissipated, and the landscape is populated with various forms of alcoholic men. Helen ultimately escapes her marriage and pretends to be a widow, earning a living as an artist to care for herself and her young son. The book's most shocking moments are the ones which depict Arthur's abusive attempts to get the young child drunk, seemingly to spite and hurt his wife, and it's clear from the narrative that Brontë had a lot of first-hand experience in dealing with and subduing drunk men. The book was so upsetting to her sister Charlotte that, after Anne's death she passed on the chance to have it reprinted, and the book was neglected for a really long time. Today it is widely considered to be a landmark in early feminist literature, but its frank depictions of addiction within marriage are just as deserving of acclaim.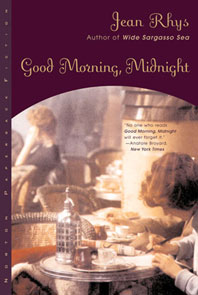 Jean Rhys, Good Morning, Midnight
To say that this book is about alcoholism is to discount all of the other things it is also about: poverty, depression, divorce, the death of a child. And yet the pall cast over the narrative is thickened absolutely by Rhys's ruminations, recurrent and insistent, on drinking throughout. In a sort of poetic "chicken-egg" argument, the main character, Sasha's, spiral is all-encompassing and confusing: is her situation worsening because she's drunk all the time, or is she drunk all the time because her situation is worsening? What Rhys taps into really amazingly is this economic spiral that often accompanies addiction, where whatever safety net that formerly existed—friends, family, lovers, money, employment—is slowly worn thin. Particularly brutal is, of course, the fact that Sasha is an aging, poor woman alone, struggling.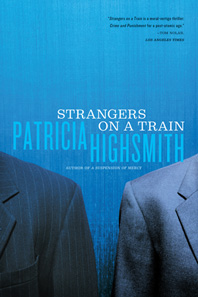 Patricia Highsmith, Strangers on a Train
It would be really easy to simply gloss over the pivotal, seeping role of alcoholism in this book, being as it is, a truly gripping murder story. And yet, the psychological terror of the book is informed by the dual psychosis of its main characters, one of whom is a young man, an alcoholic who seems intent on destroying his organs as quickly as possible. Bruno's complete lack of contact with reality makes his alcoholism seemingly beside the point, but as the story progresses, I find my sympathies shifting as Bruno becomes more and more helplessly imprisoned by his disease. Highsmith manages to humanely portray a murdering, rich, hapless drunk so that near the end, one inevitably feels more complicated and ravaged by both Highsmith and Bruno's trickery.
Charles R. Jackson, The Lost Weekend
The tension between on the wagon/off the wagon is often good fodder for literature. Early sobriety forces, like giving birth, a quick and complete break with a former life in order to make way for a new, sometimes ambiguously desired one. The main character, Don, is a writer who isn't writing because he is drinking, and the novel documents his weak and short-lived attempt at sobriety, though the bulk of the novel is characterized by the "lost weekend" itself, where Don digs a hole so deep so quickly that the New Yorker once referred to it as the "book that will make you never want to drink again." A sort of early counterpart to Leaving Las Vegas, the book's structural underpinnings are of self-hatred and isolation, of a man willing to sell everything in order to drink cheap whiskey. The book ends on a hopeful bottom, where Don is clear-eyed and ready to give not drinking (and writing) another chance. It is the new day that every drunk faces each time they quit again.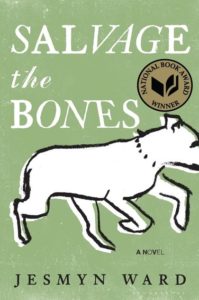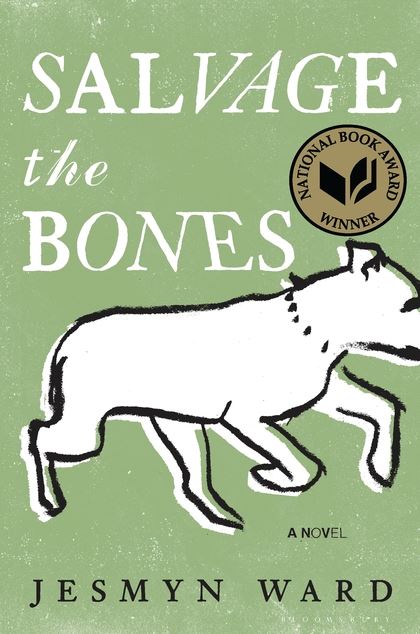 Jesmyn Ward, Salvage the Bones
A beautiful and terrifying book, told with such force as it documents a literal Hurricane (or, the preparations for one, Hurricane Katrina) through the eyes of its 14-year-old, pregnant narrator, Esch. Motherless (her mother died in childbirth), Esch's brothers swirl around her, she is a sort of default parent to the youngest. The novel really is not about alcoholism: alcoholism is simply one of the givens in the background of the young girl's life, where she is often lost in reading Greek mythology, thinking herself a kind of Medea. Her father is the one who drinks: in some parts of the story, he barely figures, and when he figures, he is often drunk and violent. Where one parent can often protect children from the worst parts of the other's drunkenness, Esch and her brothers have no buffer, no mother.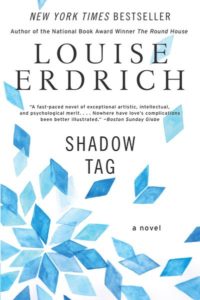 Louise Erdrich, Shadow Tag
For what is known as a "domestic tragedy," Louise Erdrich managed to create something incredibly beguiling and beautiful. The documentation of the breakdown of a marriage, marred by constant wine drinking, infidelities, lying, and seeping emotional neglect of the children who live at the edges of the narrative often is heartbreaking and confusing. But because of the structure that family—with its incessant tasks of little labors, school, meals, bedtime routines—the book has an almost manipulative feel of safety. This is the draw of staying in a marriage far beyond its expiration date, after all: even a nightmare can be comforting once you recognize its shape.
---