Every week, the TBR pile grows a little bit more. It's getting precarious. It's taking up your whole nightstand. It's threatening to crush you in your sleep. Well, what are you waiting for? Get cracking. What are you reading this week?
FICTION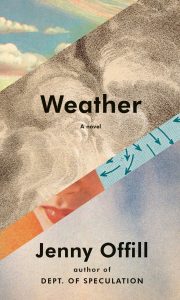 Jenny Offill, Weather
(Knopf)
Like Offill's breakout novel Dept. of Speculation, Weather is slim and elliptical and brimming with intelligence—the kind of book that taps directly into the psyche of a certain kind of reader (and worrier, and parent, and artist). But more than anything, it feels as you read like a mirror held up to the anxieties of the modern moment, that constant mix of global (what will become of our planet, our children, how can we protect either one), massive (how it feels to have elected this president) and personal (what do you do when your brother has a child, and then when his life implodes?). The novel is peppered with wry jokes, invented or borrowed, and it's hard not to read them as nervous coping mechanisms, like the urge to make a joke after a tragedy. Weather will go down as one of the first great novels to engage directly with climate change and our collective anxiety and denial thereof; I have a hunch many novelists will be following Offill's lead.
–Emily Temple, Lit Hub senior editor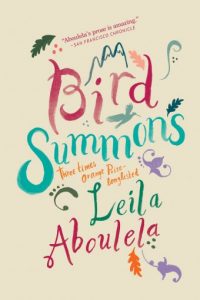 Leila Aboulela, Bird Summons
(Grove)
From the winner of the Caine Prize for African Writing comes a lovely story about three Muslim women in Scotland, navigating through the trials and tribulations of faith, family, and friendship. This novel is a perfect balancing act: a beautiful portrait of three individuals, an insightful blend of Muslim and Celtic fables, equal parts fierce and fun.
–Katie Yee, Book Marks assistant editor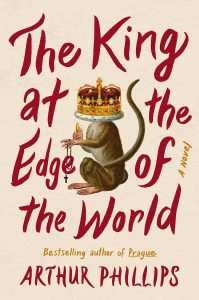 Arthur Phillips, The King at the Edge of the World
(Random House)
Arthur Phillips is a writer you can't pigeonhole. Each of his books is quite different, which makes for exciting reading—though he does apparently have a yen for history, as is borne out in his latest. The King at the Edge of the World is set in 1601 as Queen Elizabeth is dying and her agents are trying to figure out if her likely successor, King James VI of Scotland, is secretly a Catholic—and using a physician, maybe "the only Muslim in England" to do so.
–Emily Temple, Lit Hub senior editor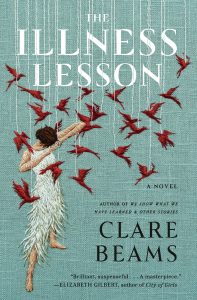 Clare Beams, The Illness Lesson
(Doubleday)
Samuel Hood and his daughter Caroline found a school in 19th-century New England, promising a groundbreaking education for young women. But when a flock of red birds descends on the town, the students begin to get sick—rashes, seizures, headaches, verbal tics, night wanderings. Samuel brings in a doctor who dictates the girls' experience, and Caroline must choose to defy not only her father but all the men around in her order to save the girls, and herself.
–Emily Firetog, Lit Hub deputy editor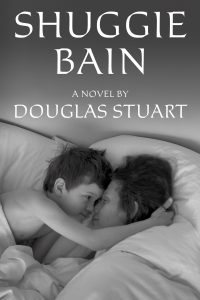 Douglas Stuart, Shuggie Bain
(Grove)
This heartfelt and harrowing debut novel—which has been compared to the work of Édouard Louis, Frank McCourt, and Hanya Yanagihara, and which Kirkus has already called "a masterpiece"—from Scottish fashion designer Stuart details the relationship between a sweet young boy and his beautiful, alcoholic mother. Set in 1980s Glasgow—a city ravaged by poverty, drug addiction, and unemployment during the Thatcher years—the book, which unfolds over the course of a decade in a series of vignettes that give a window into the emotional lives of each member of the Bain family, is rightly being heralded for its visceral, emotionally nuanced portrayal of working class Scottish life and its blazingly intimate exploration of a mother-son relationship.
–Dan Sheehan, Book Marks editor
NONFICTION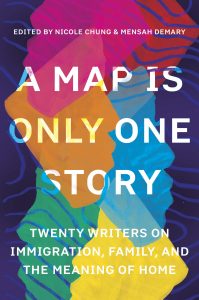 ed. by Nicole Chung & Mensah Demary, A Map Is Only One Story
(Catapult)
At Catapult, Nicole Chung and Mensah Demary have worked to publish voices from all over the world on the human geography that defies political borders and how immigration policy takes shape in the everyday lives of individuals. A Map is Only One Story draws from that work, presenting pieces from 20 writers that weave reporting with personal stories of immigration and identity. The collection includes work by a number of writers I've read and loved before, including Victoria Blanco, Nur Nasreen Ibrahim, and Porochista Khakpour, along with others who have brought sustained attention to these issues, and I'm excited to see what they all do next.
–Corinne Segal, Lit Hub senior editor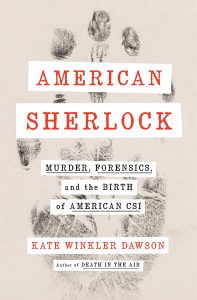 Kate Winkler Dawson, American Sherlock
(G.P. Putnam's Sons)
Dawson, the author of Death in the Air (the story of the Great London Smog of 1952 that killed 12,000 people, as well as a serial killer who strangled eight same women that winter) turns her talents to the story of Edward Oscar Heinrich, who was known as the "American Sherlock." In his lab in Berkeley, California, he pioneered forensic research that cracked approximately 2,000 cases. This book is a canny biography of the man who brought crime-solving into the modern era, as well as a wise, knowing criticism of the modern era itself, for its not seeking to improve Heinrich's techniques to ensure greater, safer results.
–Olivia Rutigliano, Lit Hub and CrimeReads staff writer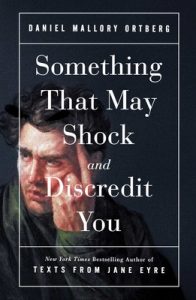 Daniel Lavery, Something That May Shock and Discredit You
(Atria)
From the author of Texts from Jane Eyre—and one of the few people who can make looking at the internet all the time feel worthwhile—comes a hilarious essay collection that picks apart pop culture as we know it. Can't wait? You can read an excerpt here.
–Emily Temple, Lit Hub senior editor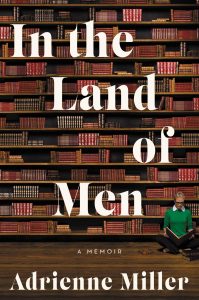 Adrienne Miller, In the Land of Men
(Ecco)
From 1997 to 2005, Adrienne Miller was an editor at Esquire. Correction: she was the first female literary editor. This memoir tells the story of her ascent to the top. It details working a time when she was one of the only women with a seat at the table and her working relationship with David Foster Wallace. Throughout, her voice floats off the page and her love of language is palpable.
–Katie Yee, Book Marks assistant editor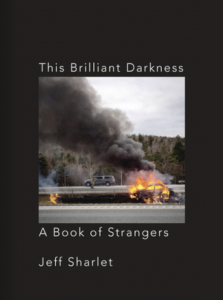 Jeff Sharlet, This Brilliant Darkness
(W. W. Norton)
In between his father's heart attack and his own two years later, Jeff Sharlet collected stories and experiences of those on the outskirts of life—Charley Keunang, a once-aspiring actor shot by the police on LA's Skid Row; the gay pride amidst the homophobia of Putin's Russia; homeless teen addicts in Dublin; a lonely woman with dementia whose only friend was a houseplant. This Brilliant Darkness thins the line between author, subject, and reader to ask: how do people live with suffering?
–Emily Firetog, Lit Hub deputy editor